A decorated Flowerpot Set for Easter
A decorated Flowerpot Set for Easter
This wooden flowerpot set is planted according to your own taste and then decorated. A painted wooden letter is is glued onto the front of each flowerpot. Other decorations are a cast concrete egg, a painted bird and guinea fowl feathers.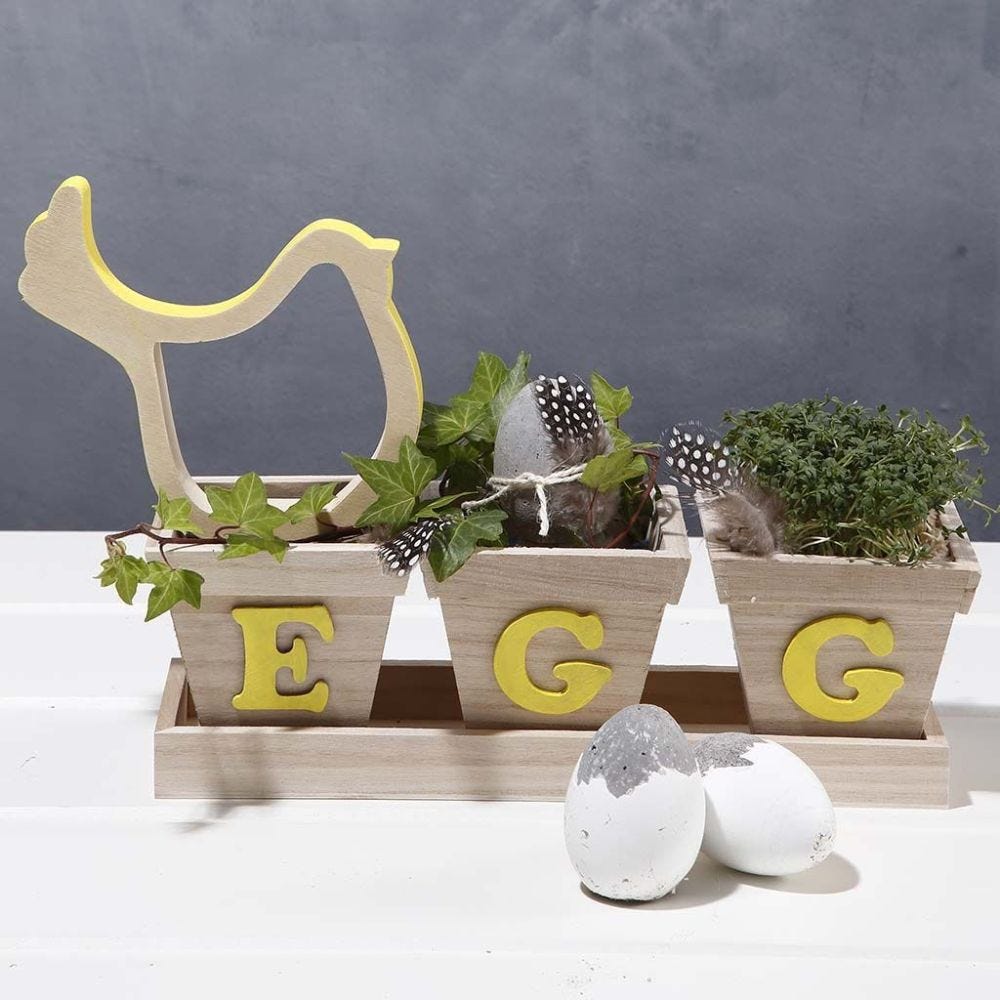 How to do it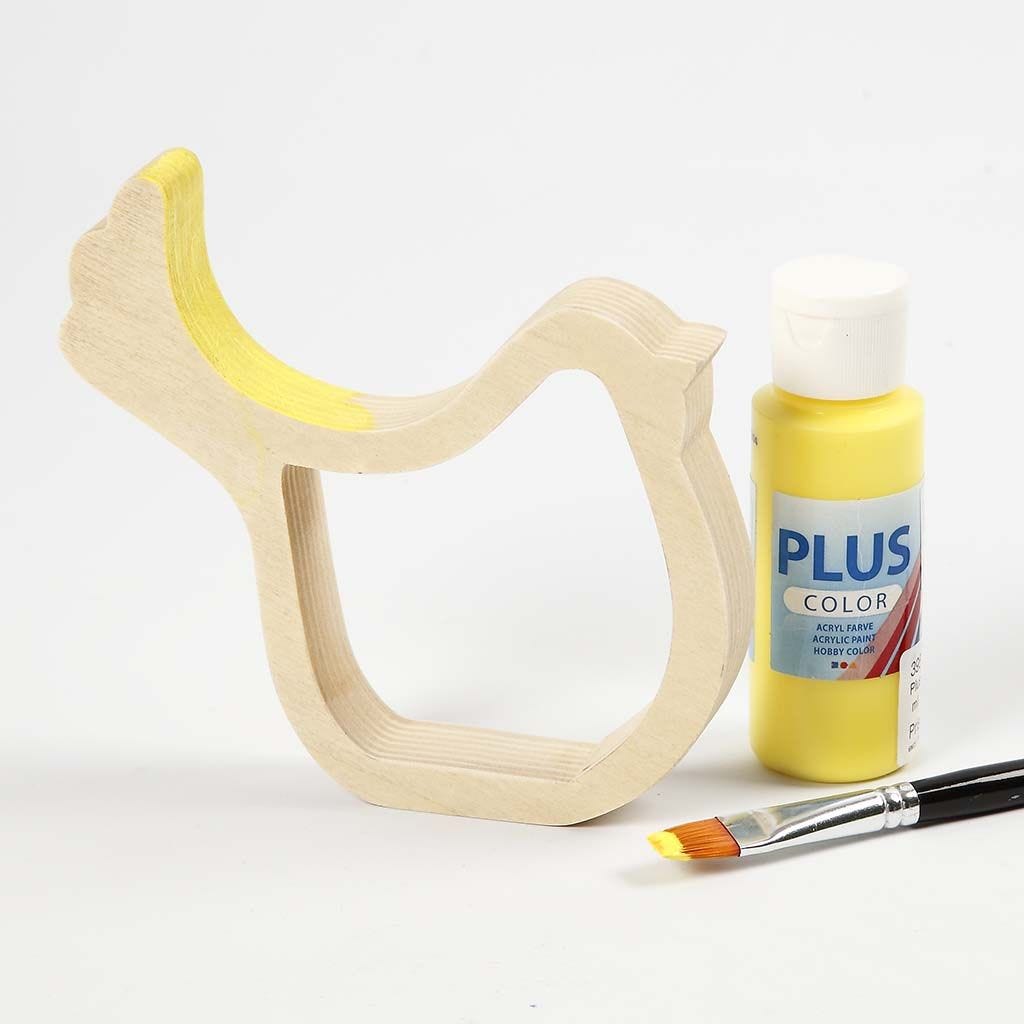 1
Paint one or more of the edge(s) of the wooden bird all the way round according to your own taste.
2
Casting in a real egg: Make a small hole in one end of an egg with a teaspoon. Prick a hole in the egg yolk with a skewer or similar. This is the easiest way of emptying the egg.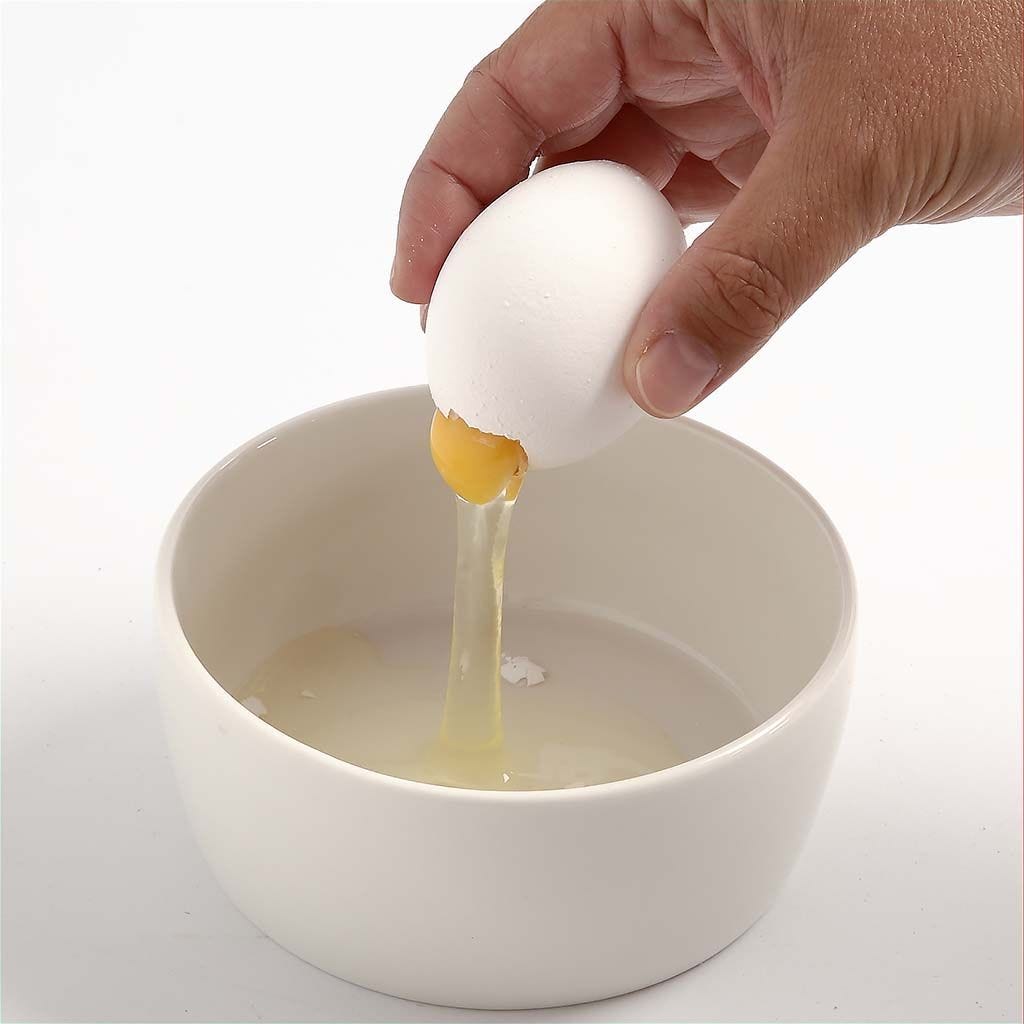 3
Empty the egg white and the yolk.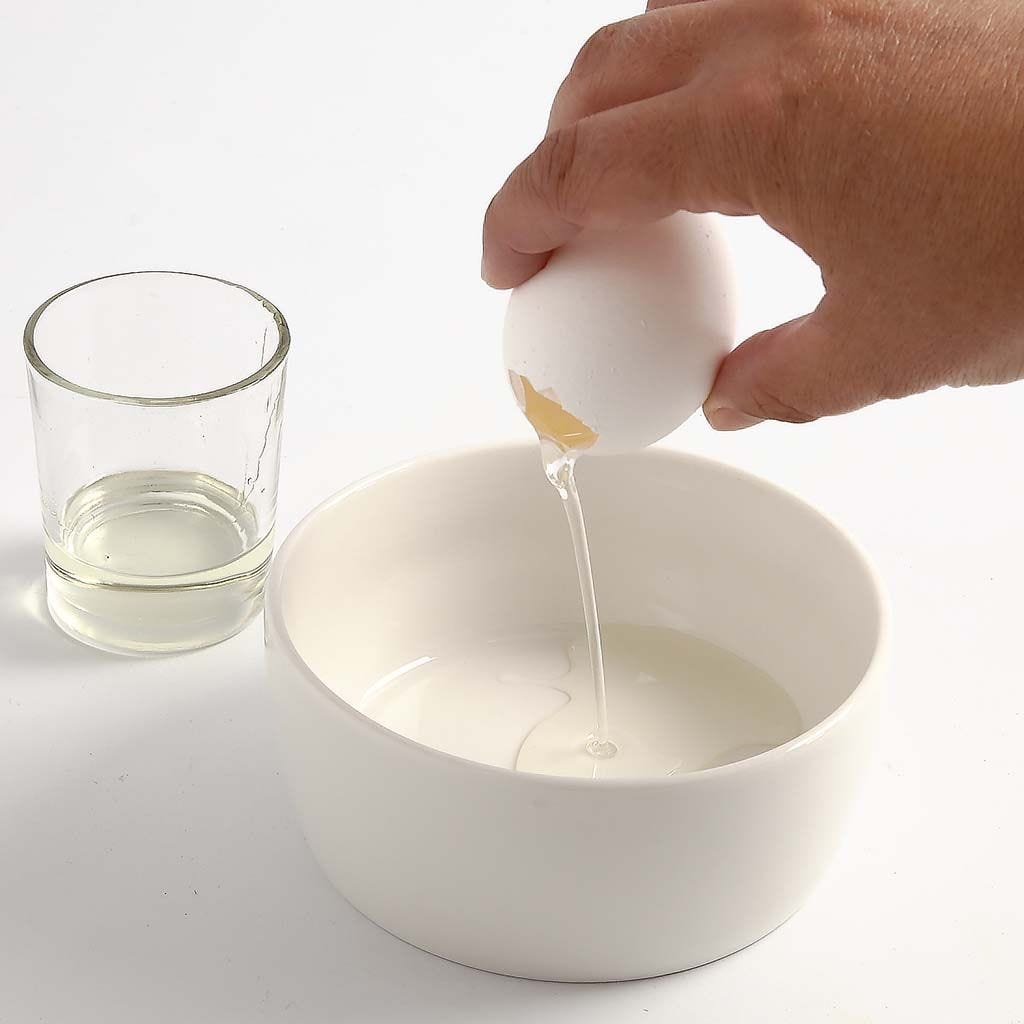 4
Pour ordinary cooking oil into the egg and distribute it by lightly shaking the egg. Now pour out the cooking oil. NB: The oil makes it easier to release the moulded egg at the end when the casting is finished.
5
Mix 6 parts of Concrete craft powder to 1 part of water. Put the concrete mixture in a piping bag (disposable) and fill the egg. Let it harden for approx. 24 hours. A TIP! You can make a piping bag from a plain freezing bag by cutting a hole in the corner.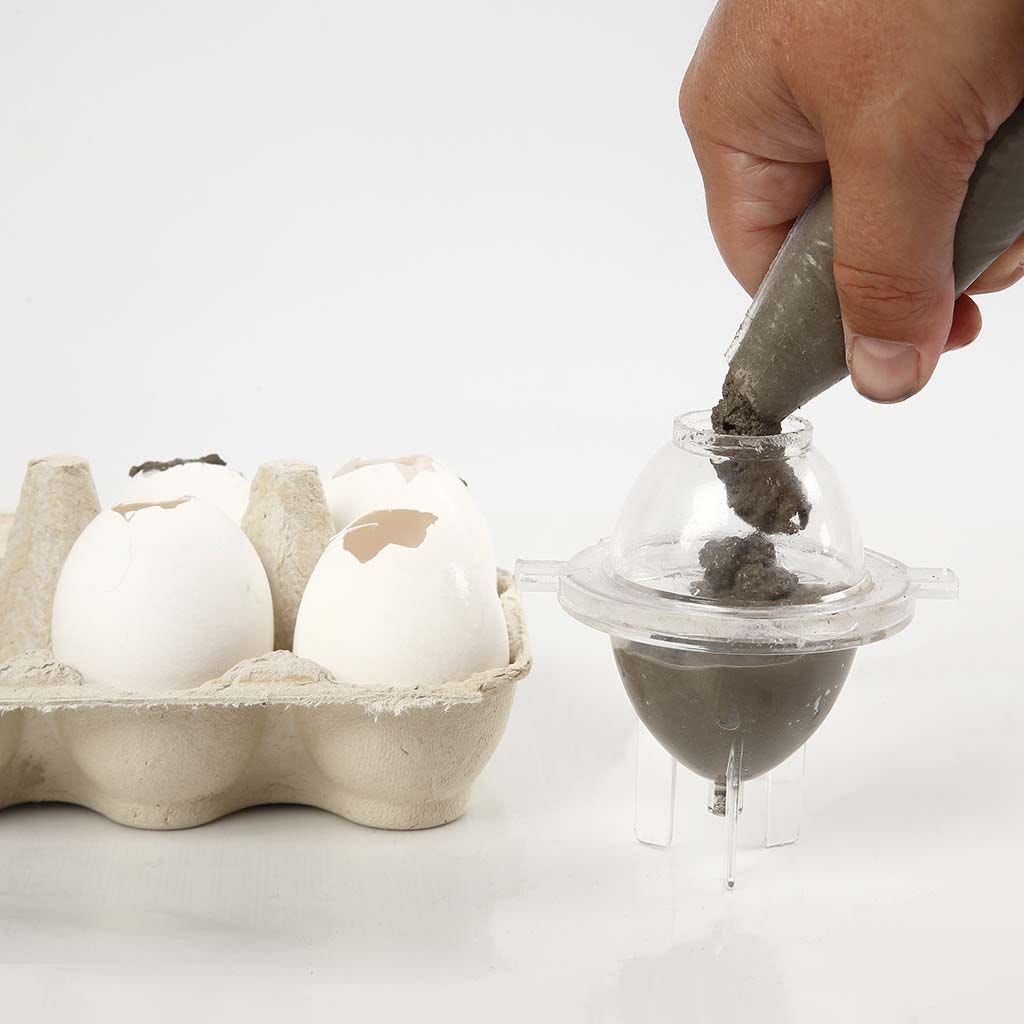 6
Casting in an egg-shaped candle mould: Coat the mould with ordinary cooking oil (like before) and pour the concrete mixture into the mould. Leave to harden for approx. 24 hours.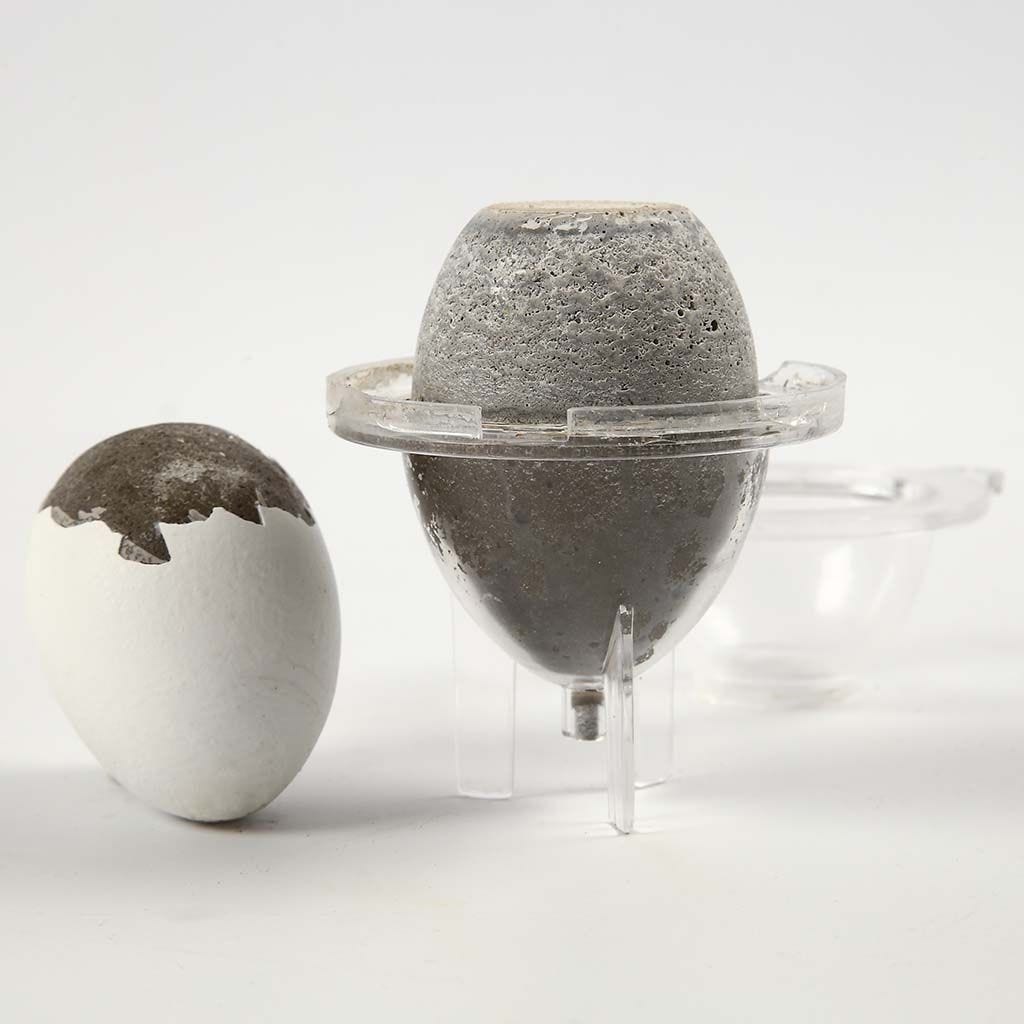 7
Removal of both types of moulds: Peel the egg shell off the concrete egg. You may need a knife. Separate the two-part candle mould and gently pry out the cast egg.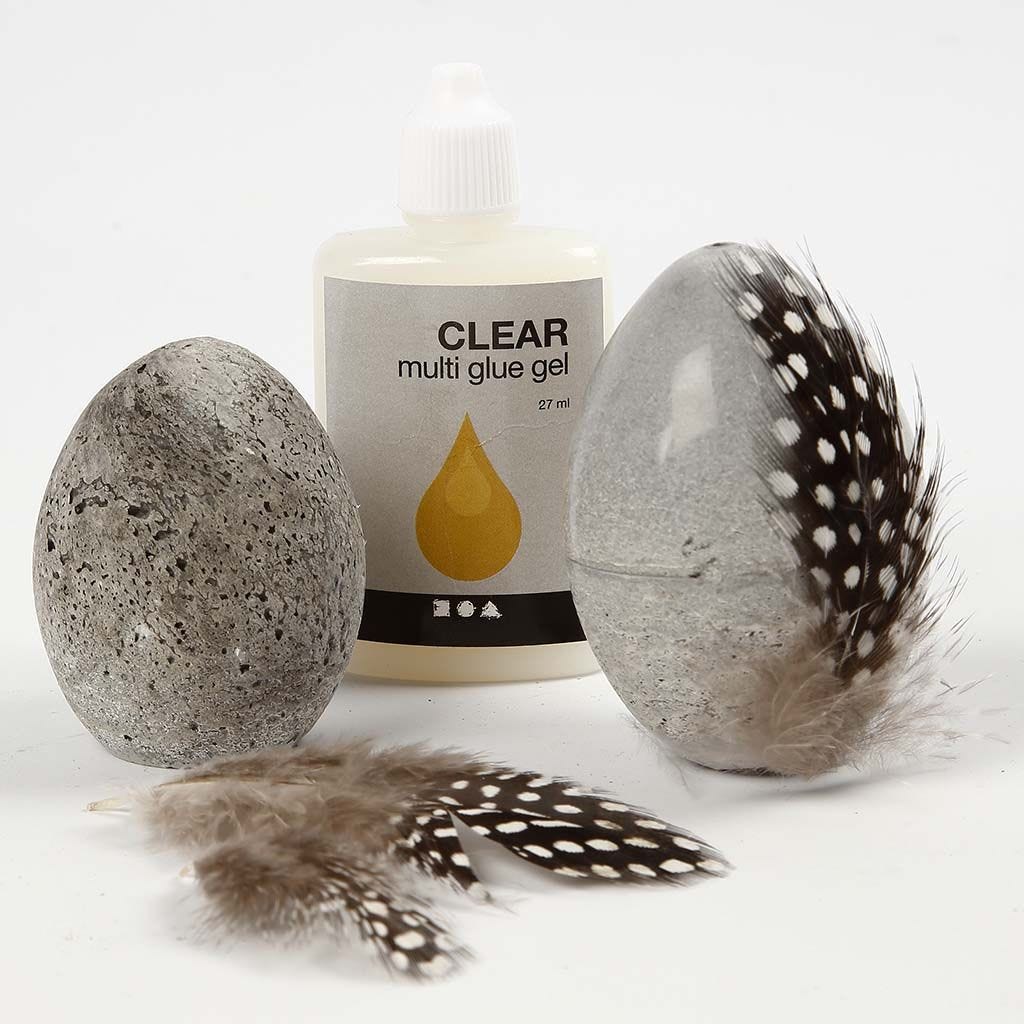 8
Decorate the cast eggs according to your own taste; shown here with glued on guinea fowl feathers and a natural hemp waist band.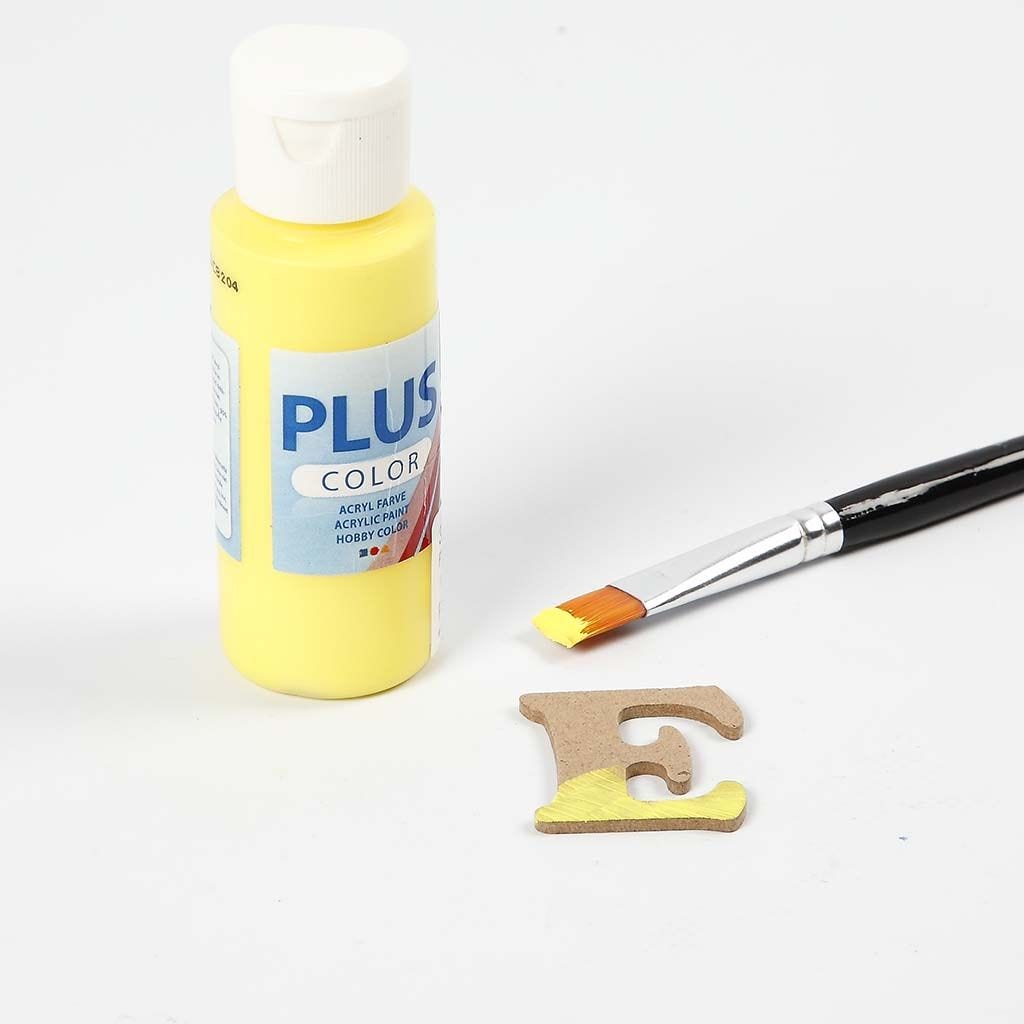 9
Paint the front and the edges of each wooden letter with Plus Color craft paint. Leave to dry.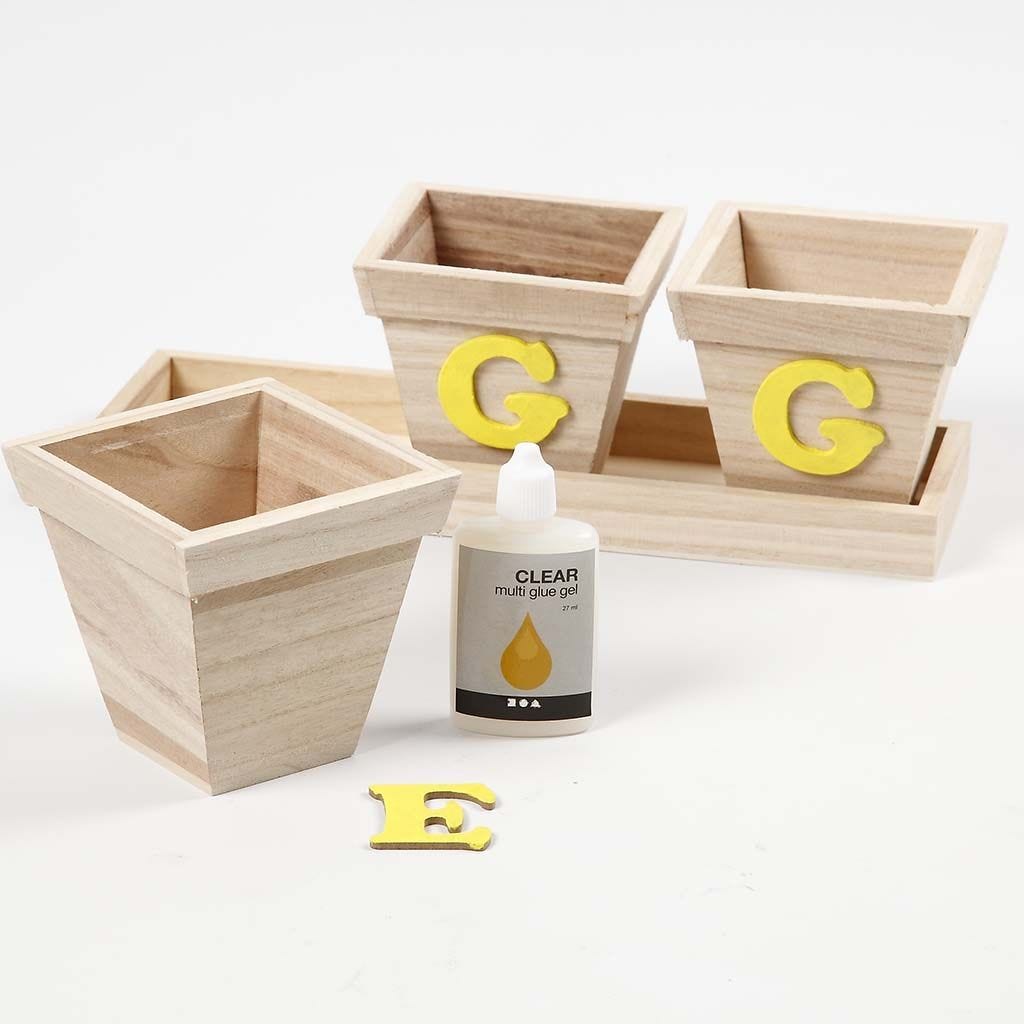 10
Glue a letter onto each flowerpot in the three-part set. Use Clear Multi Glue gel and leave to dry.