A Creepy-Crawly – decorated with Textile Markers
A Creepy-Crawly – decorated with Textile Markers
This small creepy-crawly – a lizard with a collar – is decorated using textile markers in different colours. The collar is decorated further with glued-on sequins. How to do it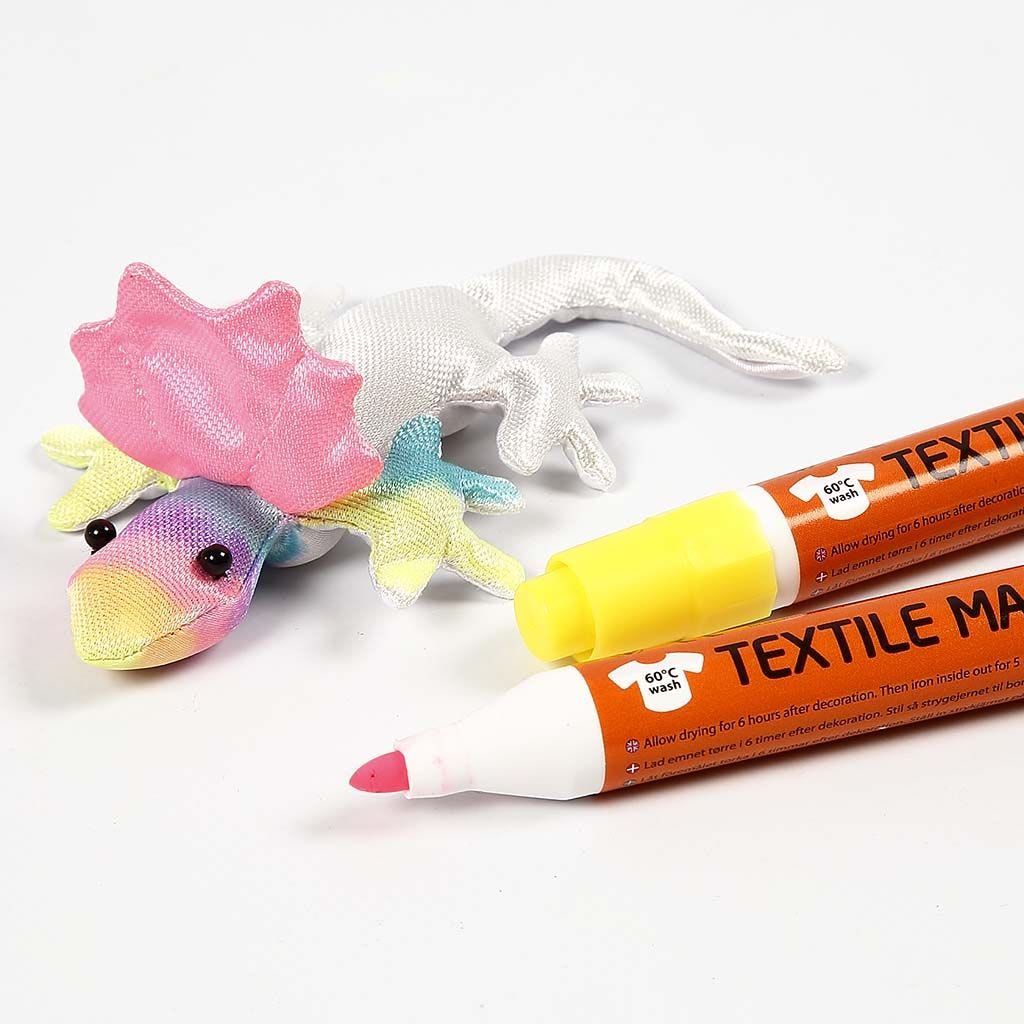 1
Decorate the creepy-crawly with textile markers according to your taste. NB. Fixing with an iron is not needed.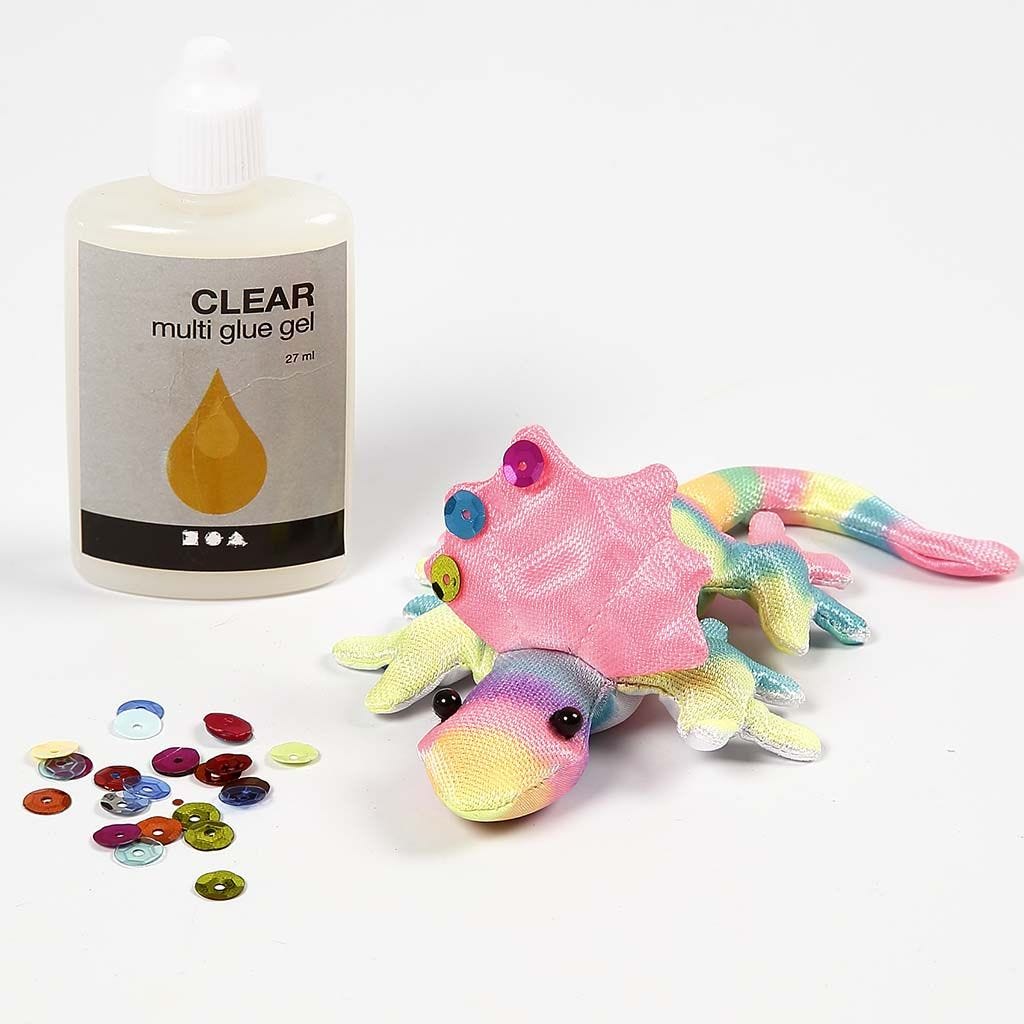 2
Decorate the creepy-crawly according to your taste with sequins using Clear Multi Glue gel.