This is jute cut into a cone shape, dipped in Paverpol and assembled to make a cone. It is decorated with a faux fur edge, suede cord and a lace cut reindeer when dry.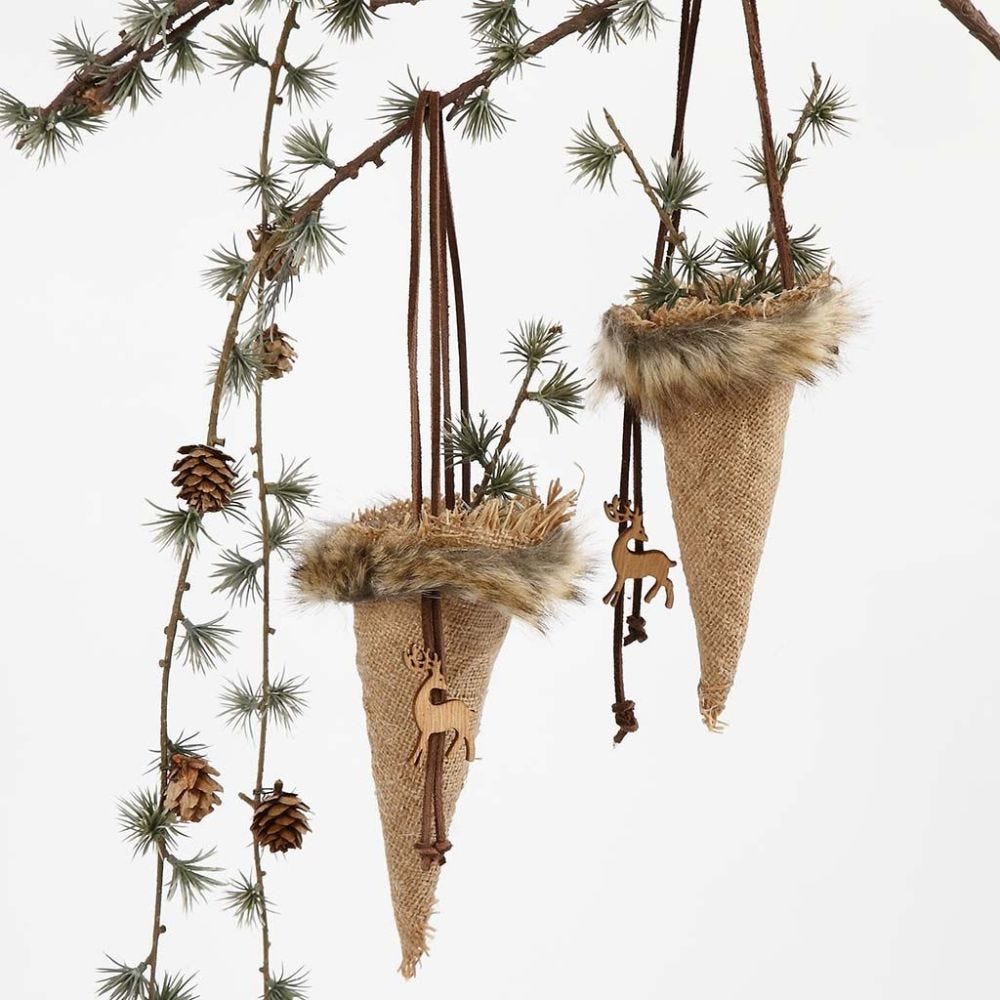 How to do it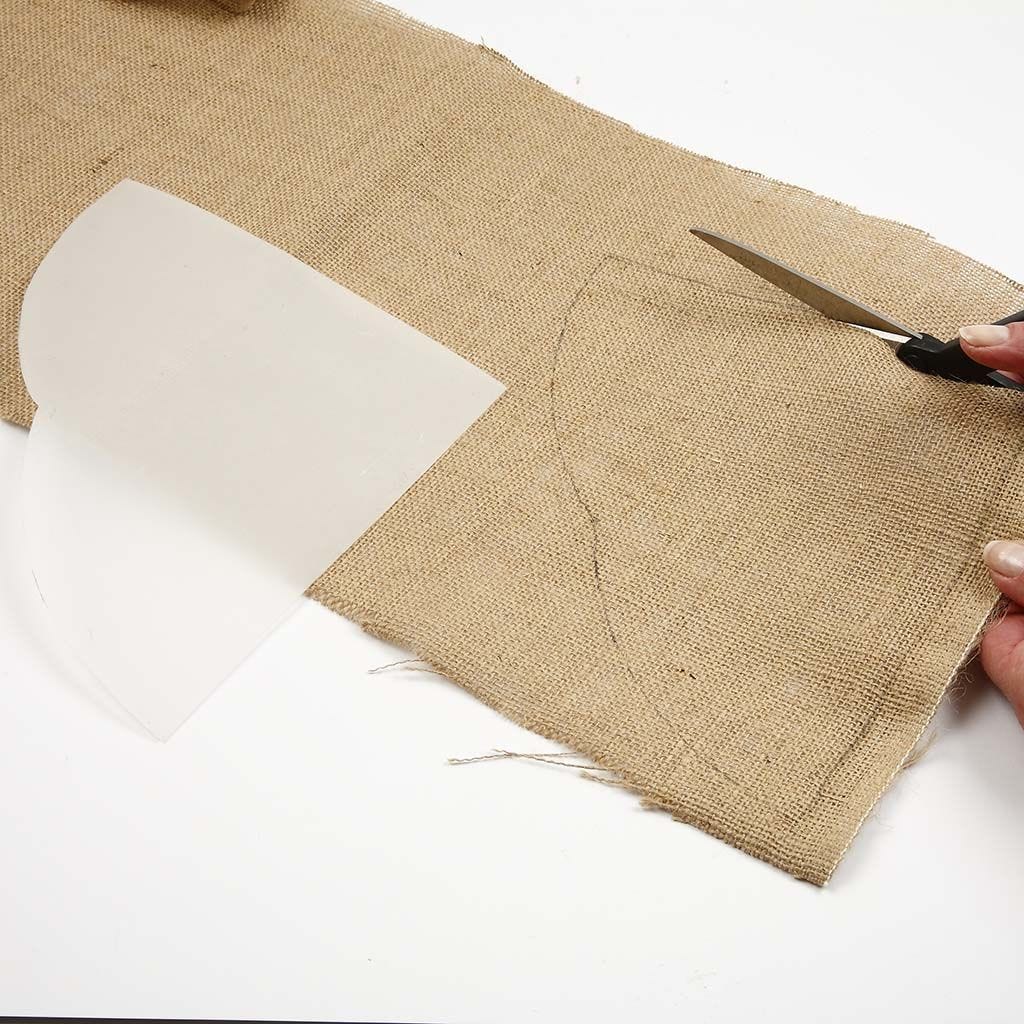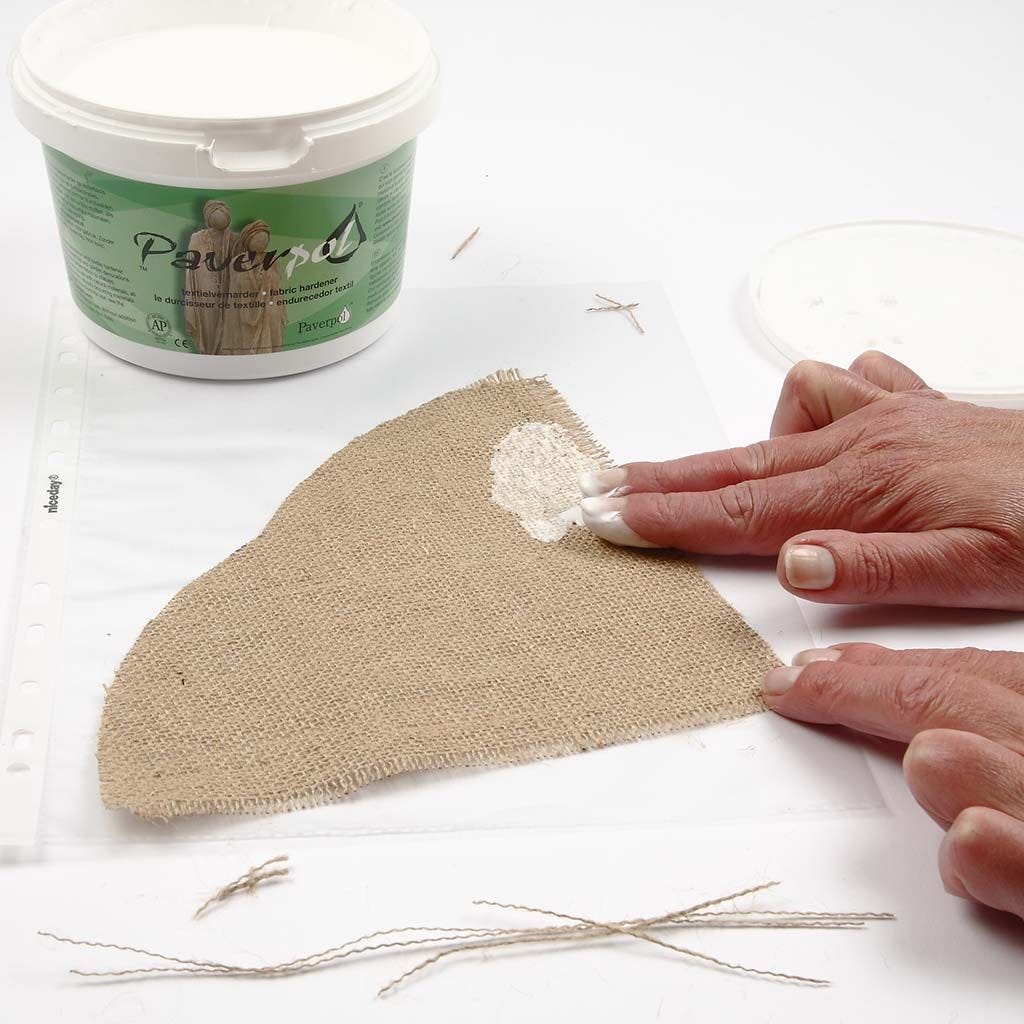 2.
Rub Paverpol into the fabric.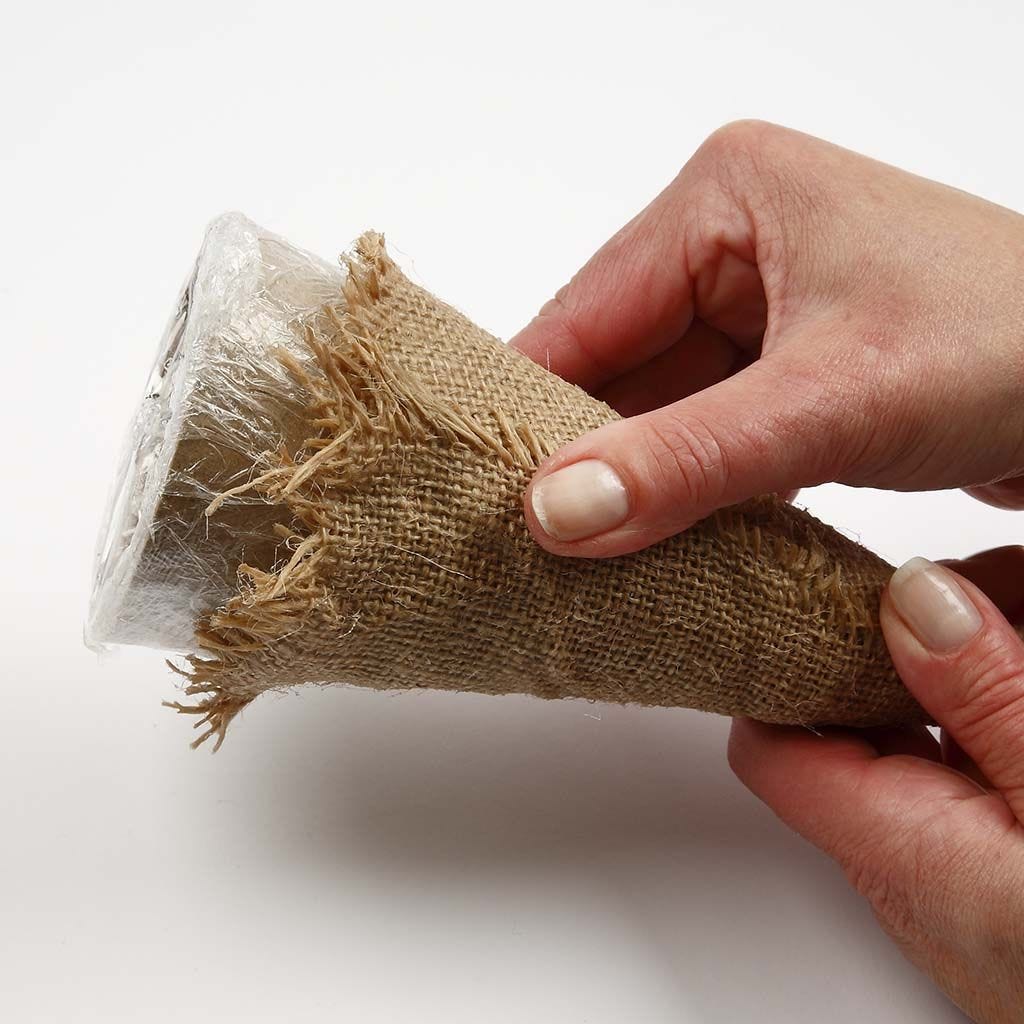 3.
Fold it around a cone and let it dry.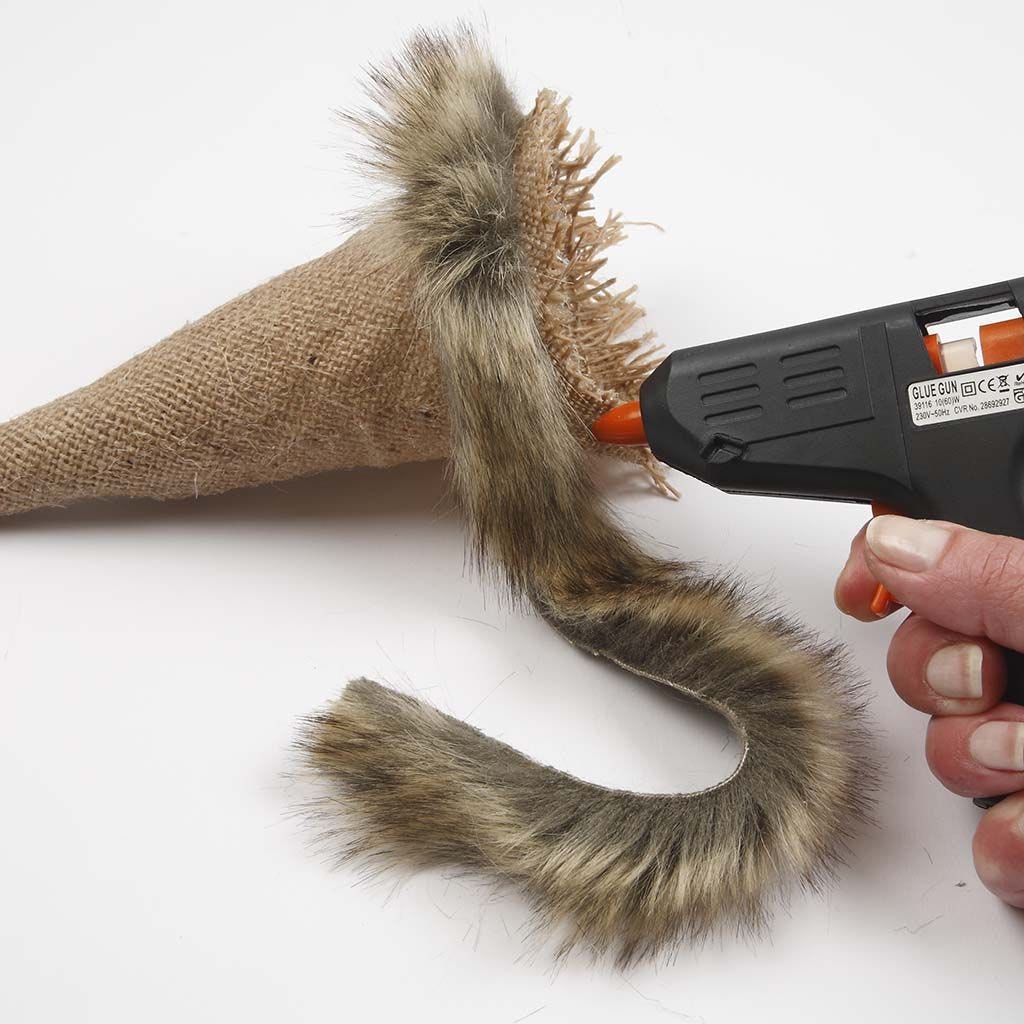 4.
Cut a faux fur edge and glue it on.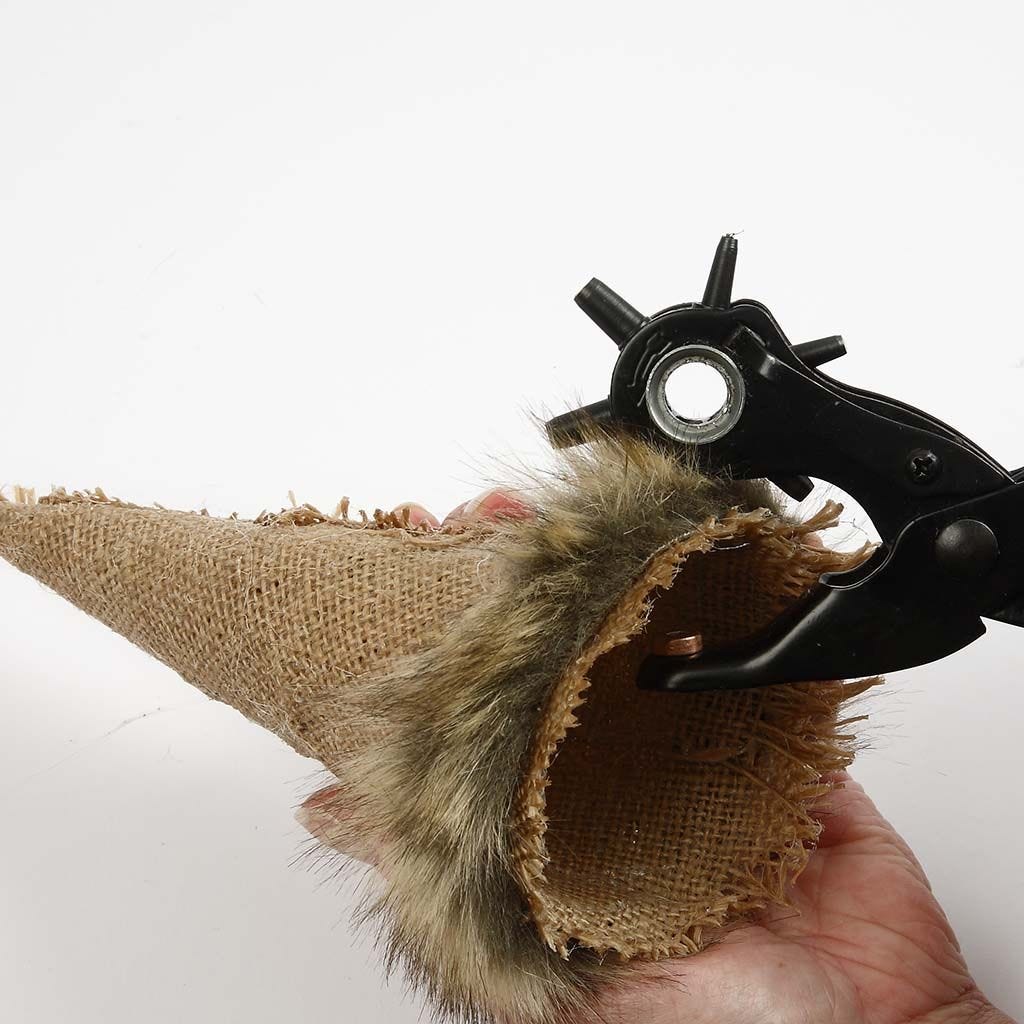 5.
Make holes with revolving punch pliers for the ribbon and suede cord.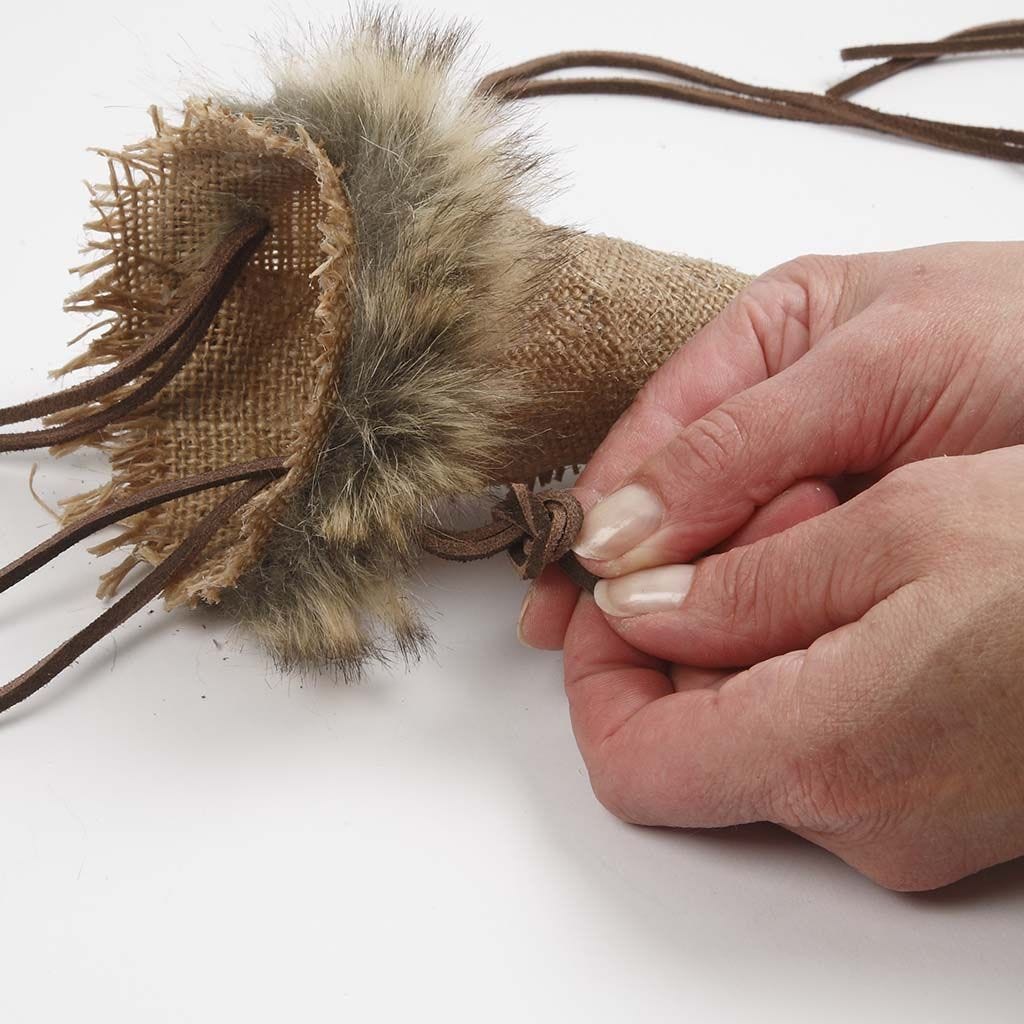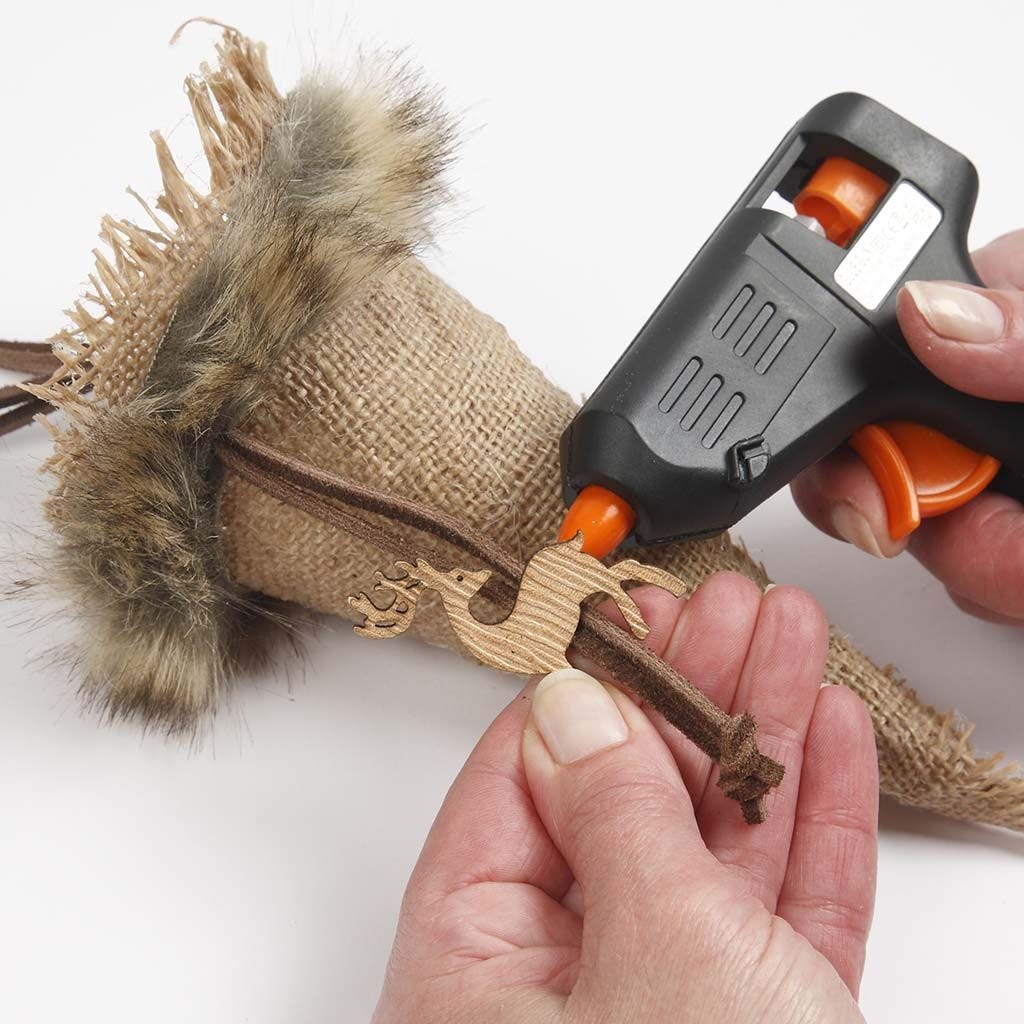 7.
Finally decorate with a reindeer on the suede cord.
Attached file:
Download