A Christmas Star woven from Faux Leather Paper Star Strips with a Leather Cord with wooden Beads for hanging
This Christmas star is woven from faux leather paper star strips. A leather cord with wooden beads is attached for hanging.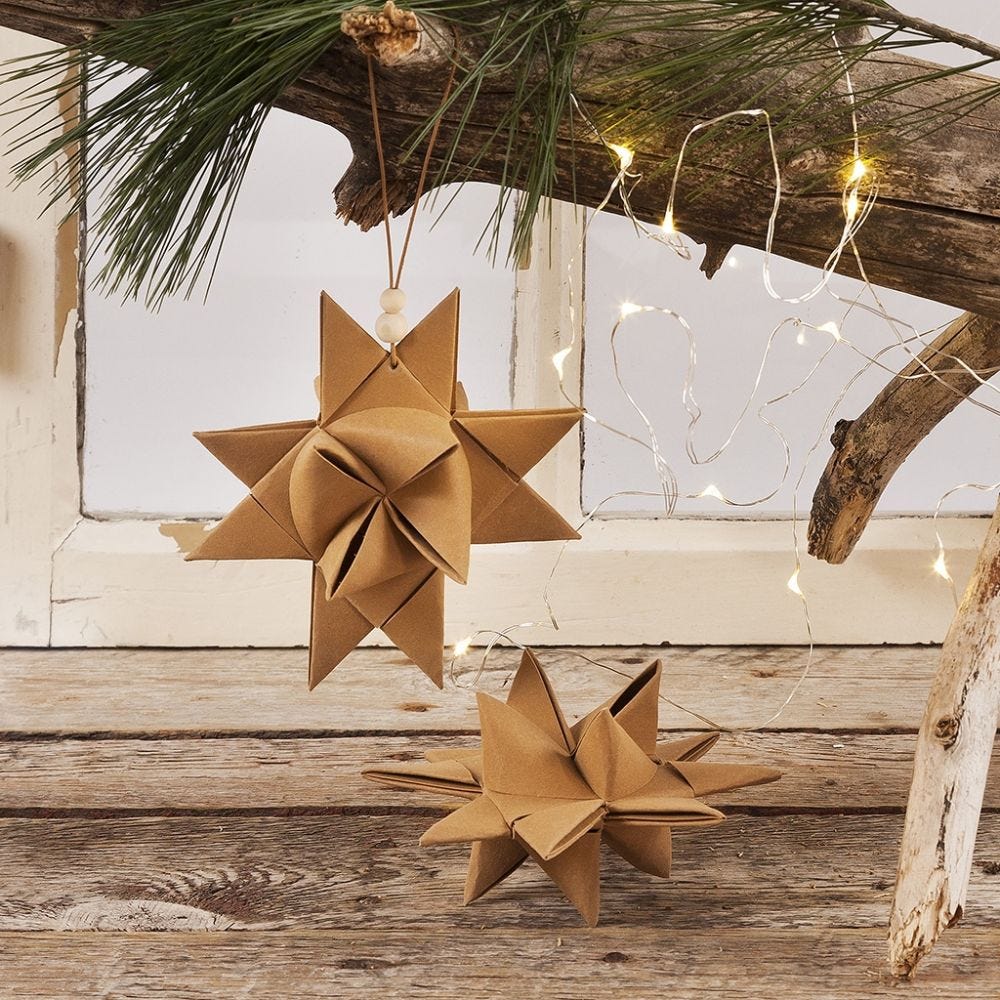 How to do it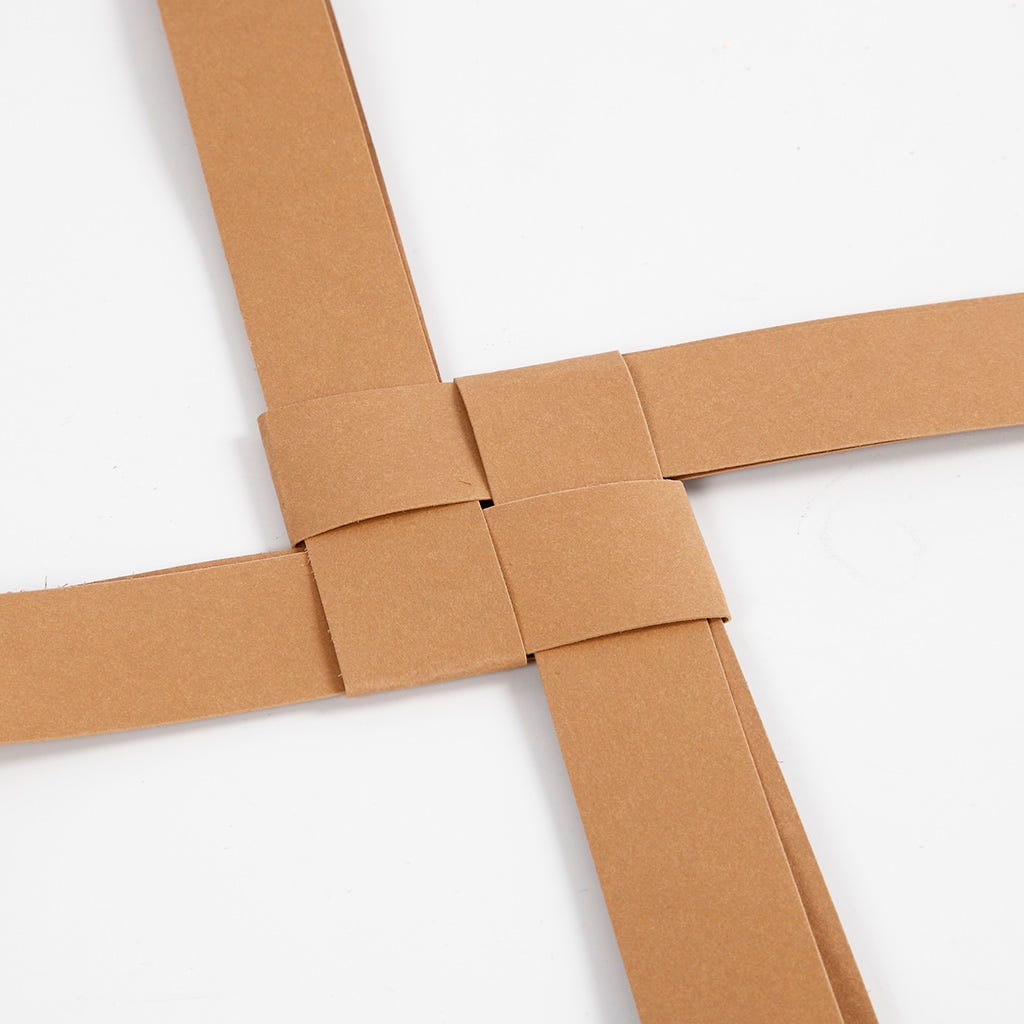 1
Weave the paper star strips using the step-by-step instructions on the packaging. Don't tighten too much at step 3 as the thick paper otherwise makes the weaving difficult.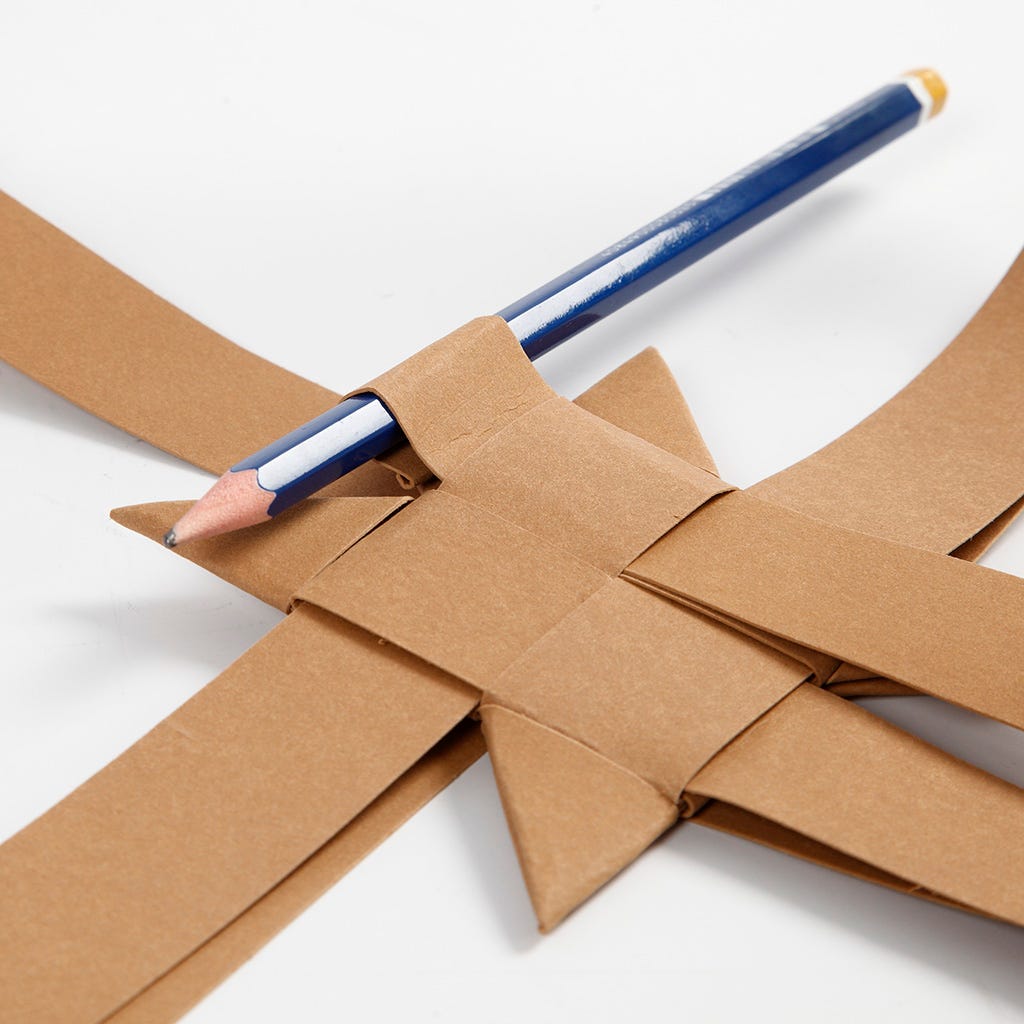 2
It can be quite difficult to pull the strips through the woven paper strips. Make a loop with a pencil to ease the process.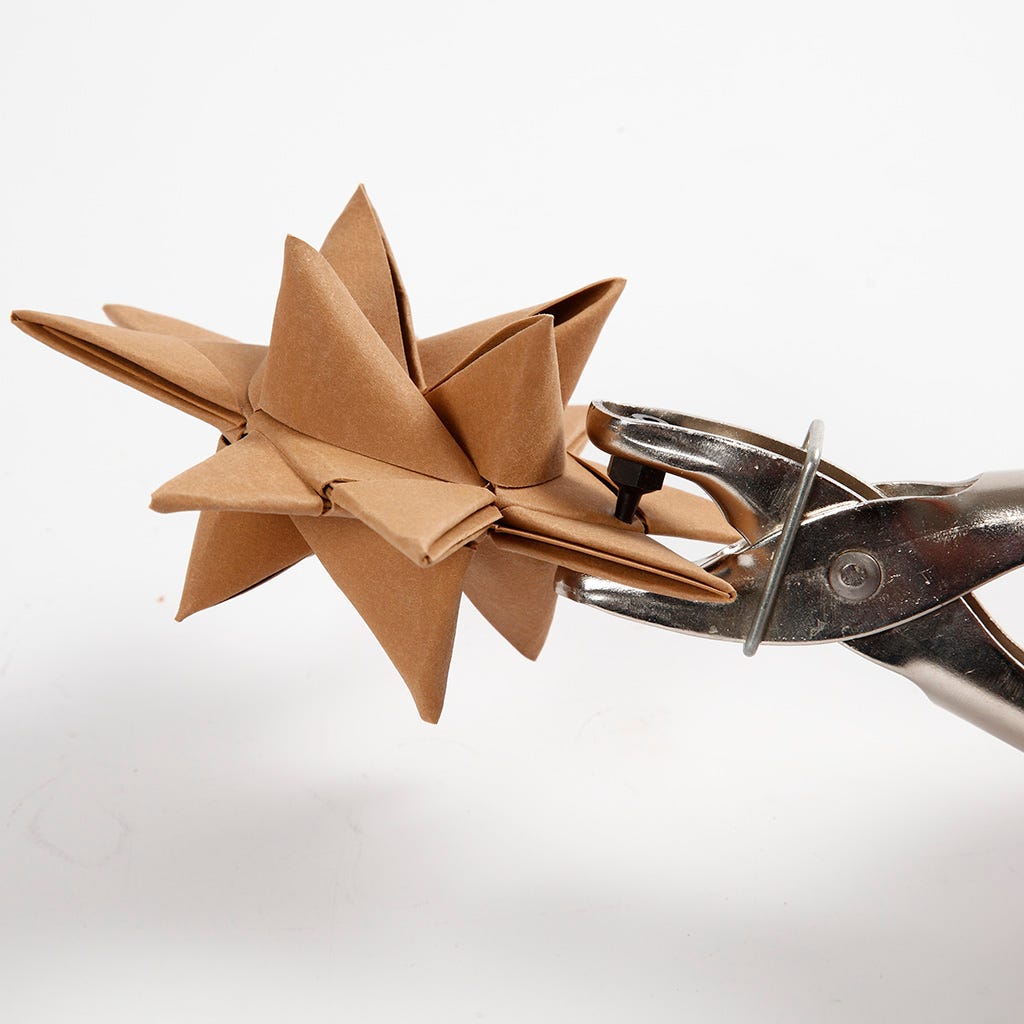 3
Make a hole in the finished woven star using a fine hole punch or a darning needle.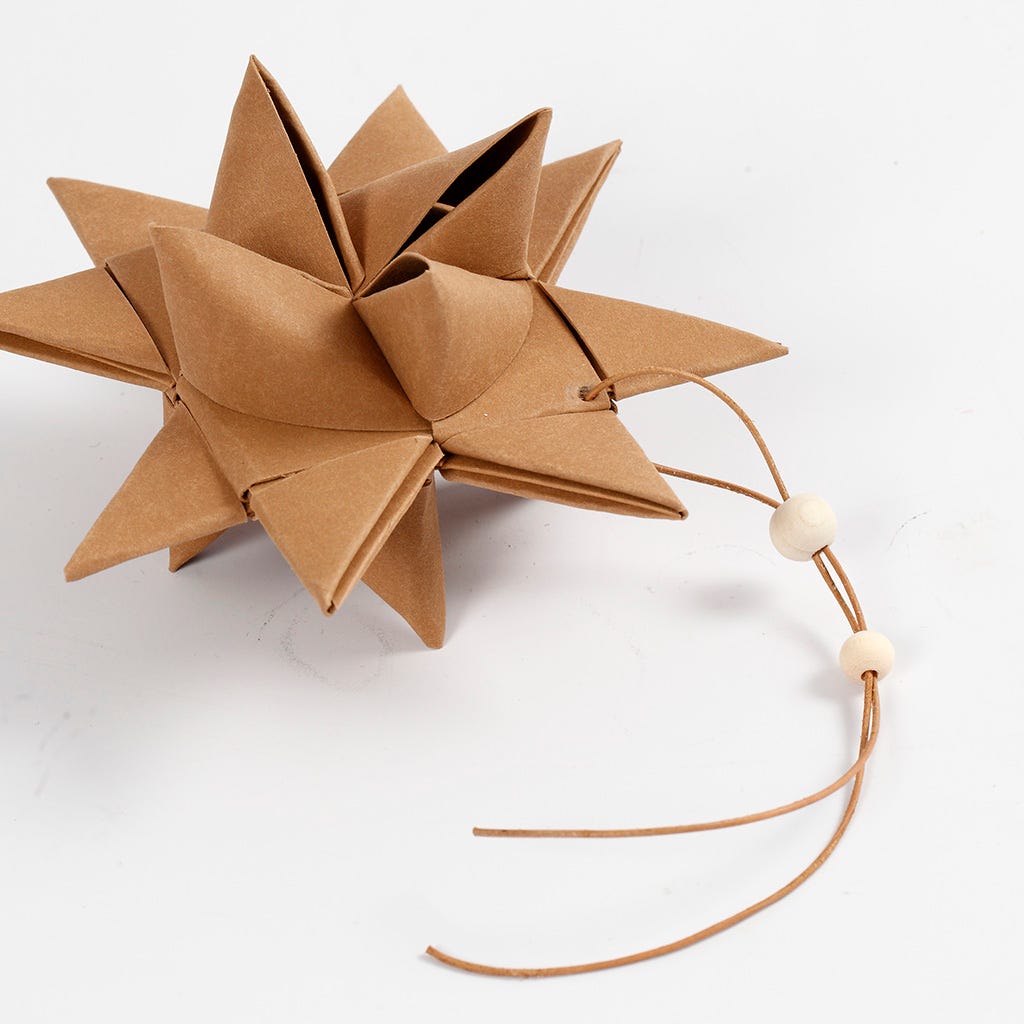 4
Thread a leather cord through the hole and thread on wooden beads. Tie the two ends together to make a knot.