A Christmas Bauble with Faux Leather Paper made to look like a Cone
These cones are made from faux leather paper circles punched out with a paper punch. The circles are glued onto a polystyrene ball using a glue gun. A metal hanger with a collar is used for hanging to make the cones look like Christmas baubles. We have used rose gold, gold, natural and white faux leather paper in these examples.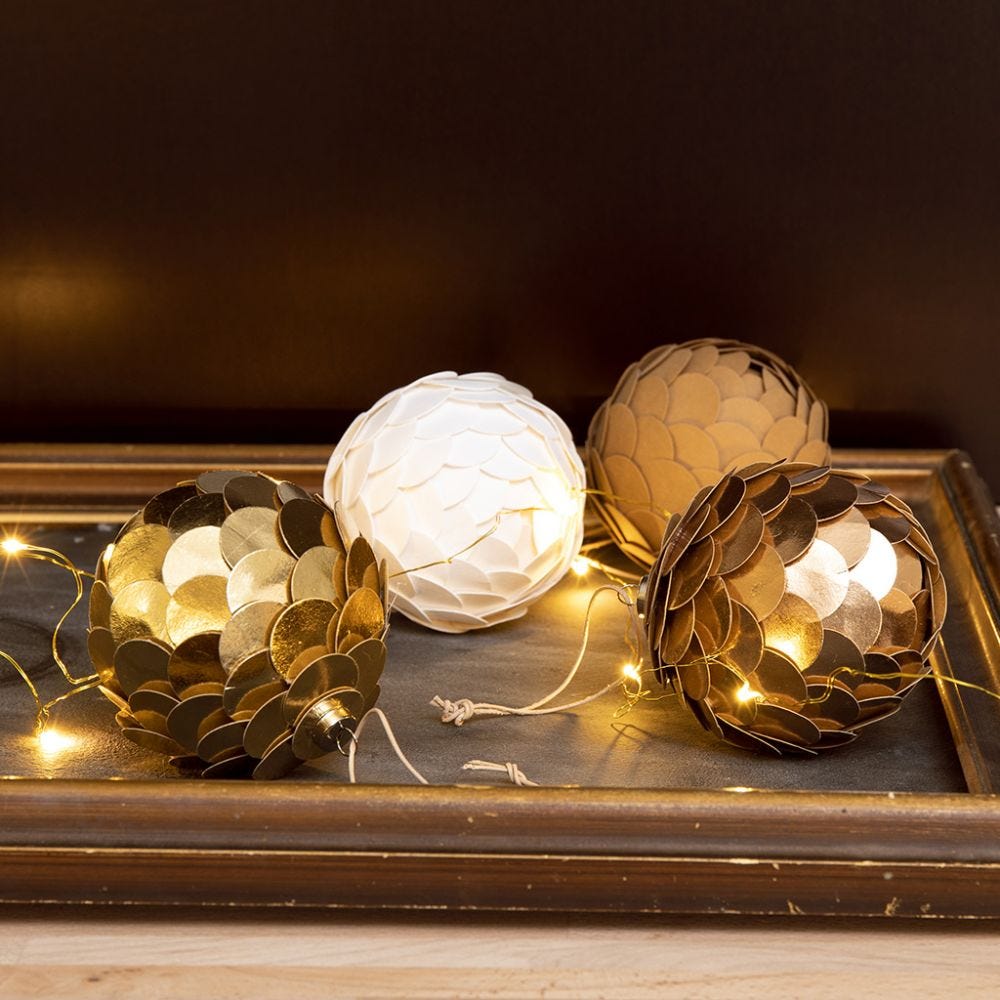 How to do it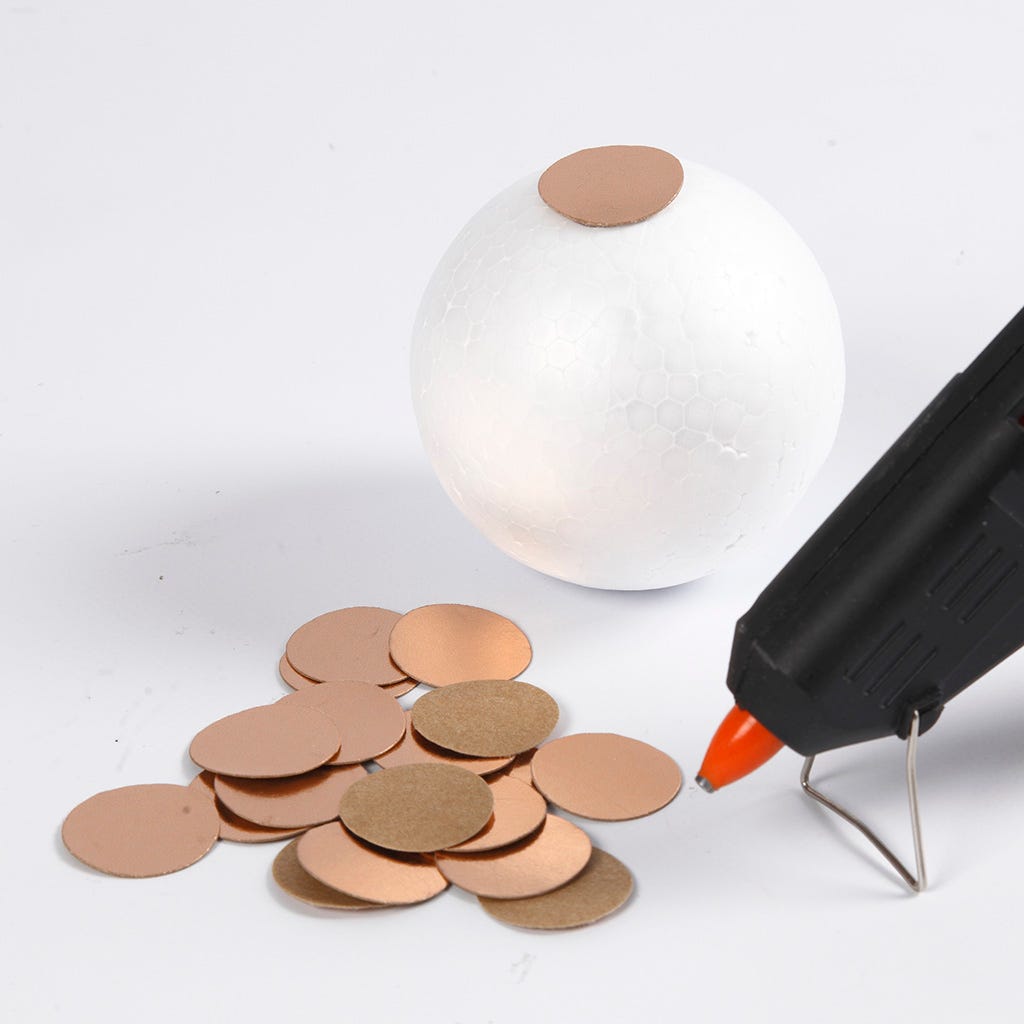 1
Punch out approx. 80 circles with a paper punch. For this bauble we have used a 25 mm paper punch. Glue the first faux leather paper circle onto the top of the bauble using a glue gun.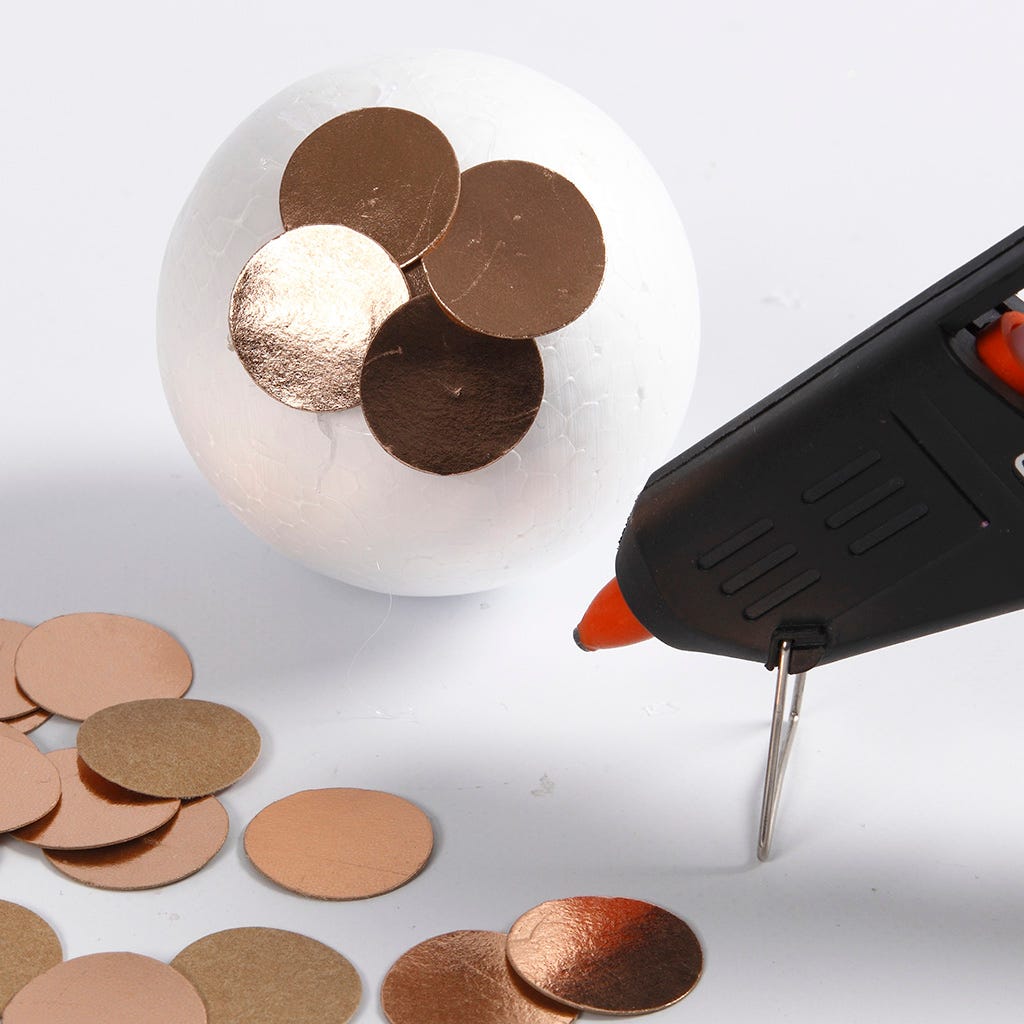 2
Now glue four circles in a staggered fashion onto the polystyrene ball.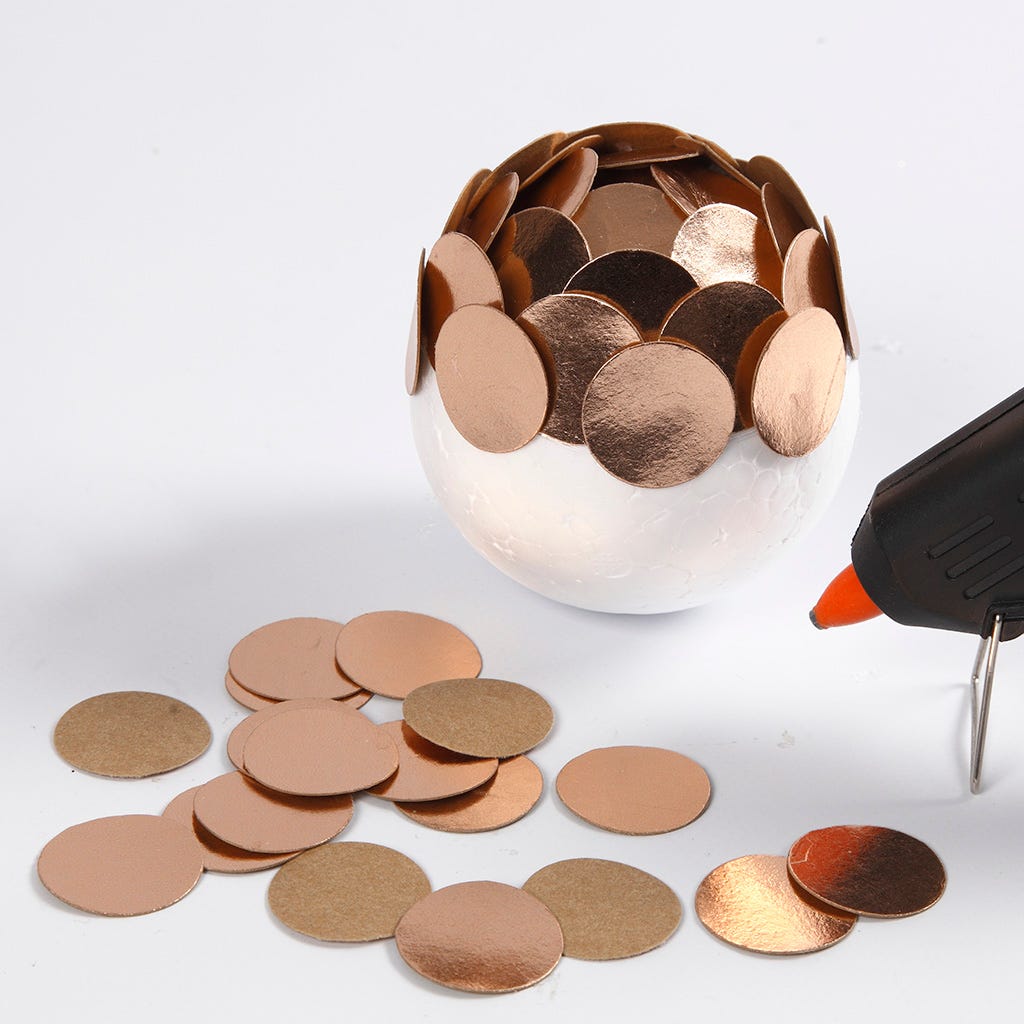 3
Glue the circles all the way around the bauble in a staggered fashion.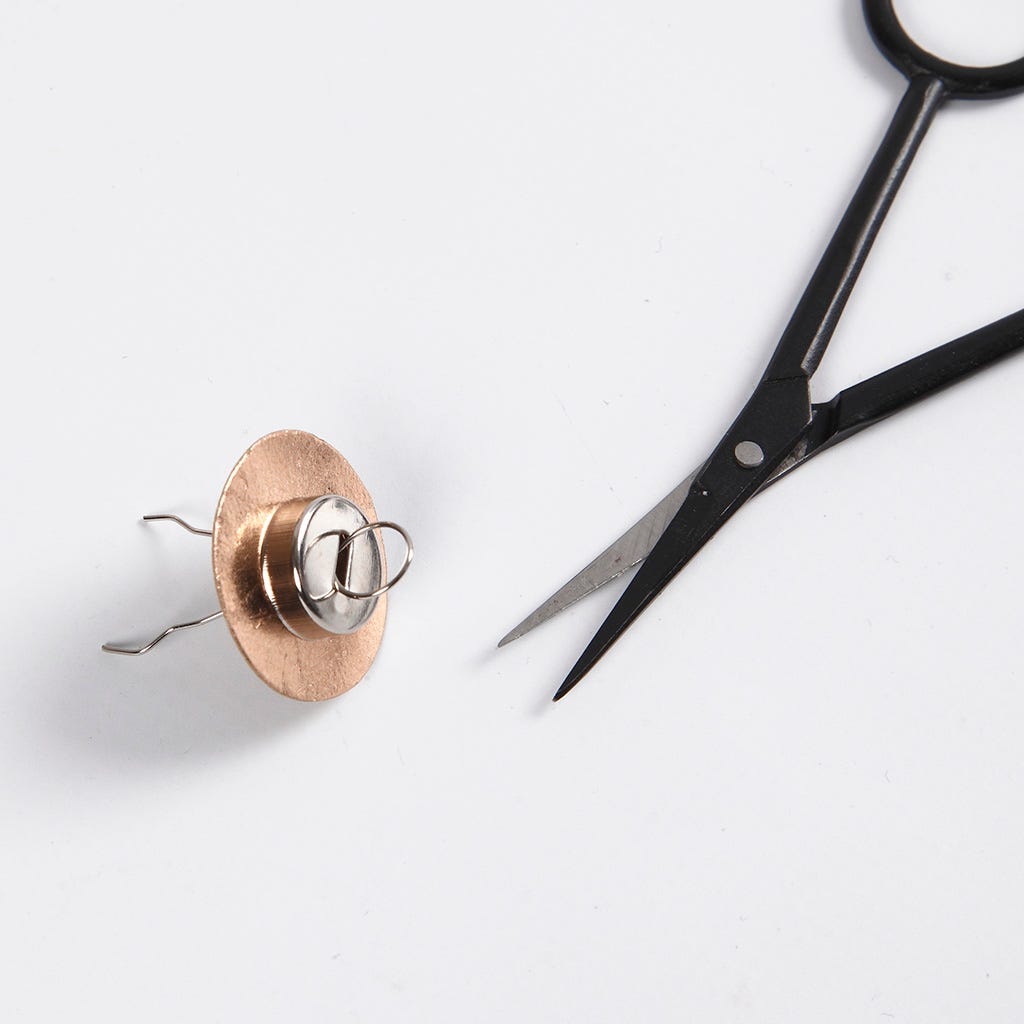 4
Push a hole in one of the faux leather paper circles for the metal hanger.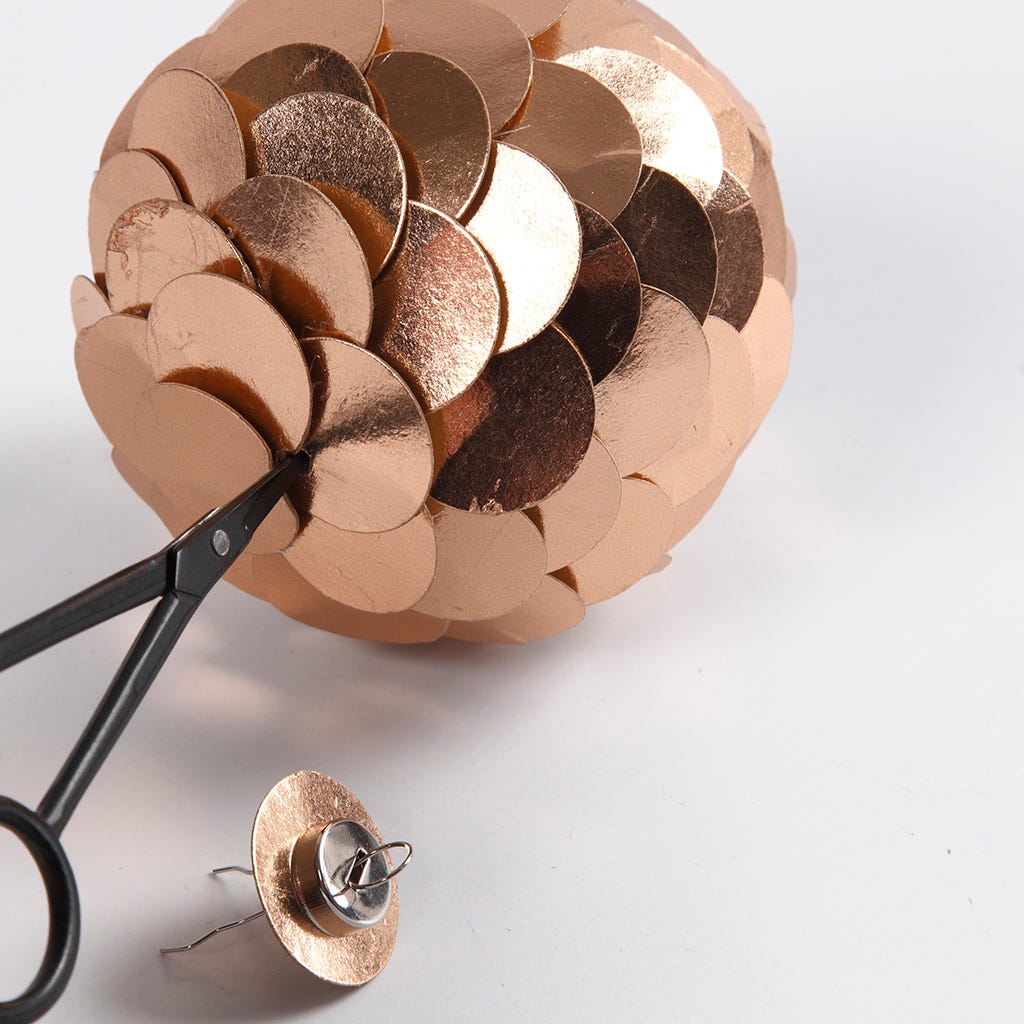 5
Make a hole in the bauble for the metal hanger.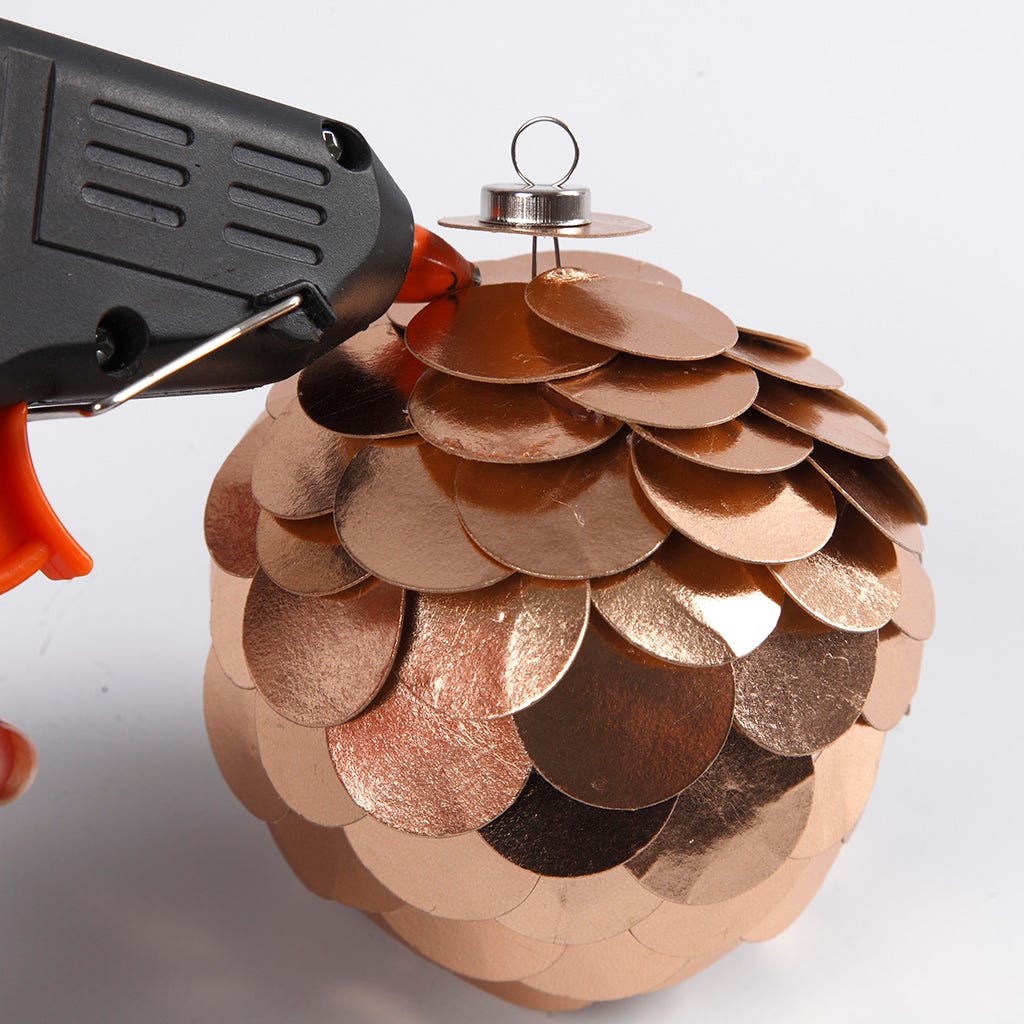 6
Push the metal hanger into the bauble and glue in place.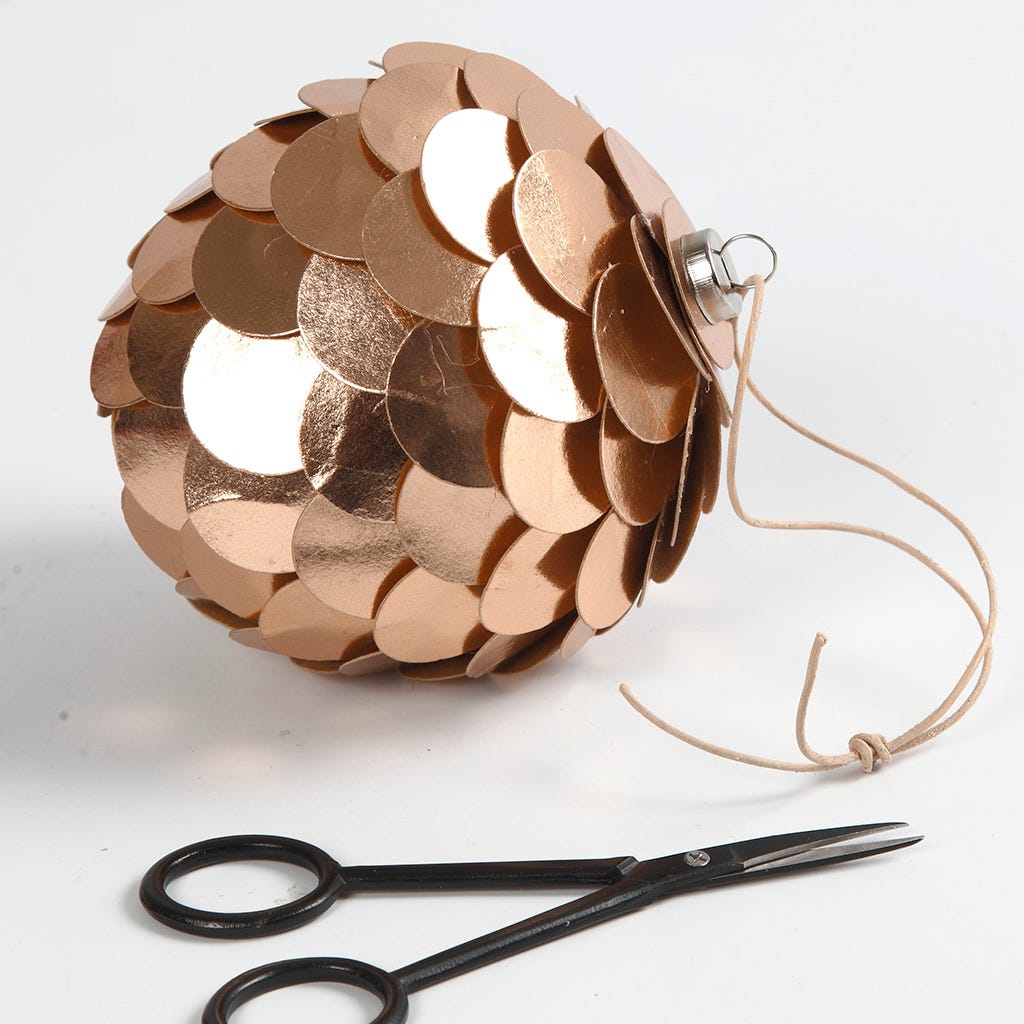 7
Attach a leather cord for hanging.