A Box decorated with Design Paper, Masking Tape and a Bull on Lid
This papier-mâché box with a lid is the middle size of a set of three. It is covered with design paper attached with VTR Glue. Subsequently, a bull is painted and glued onto the box lid which is painted along the edge and decorated with Masking Tape.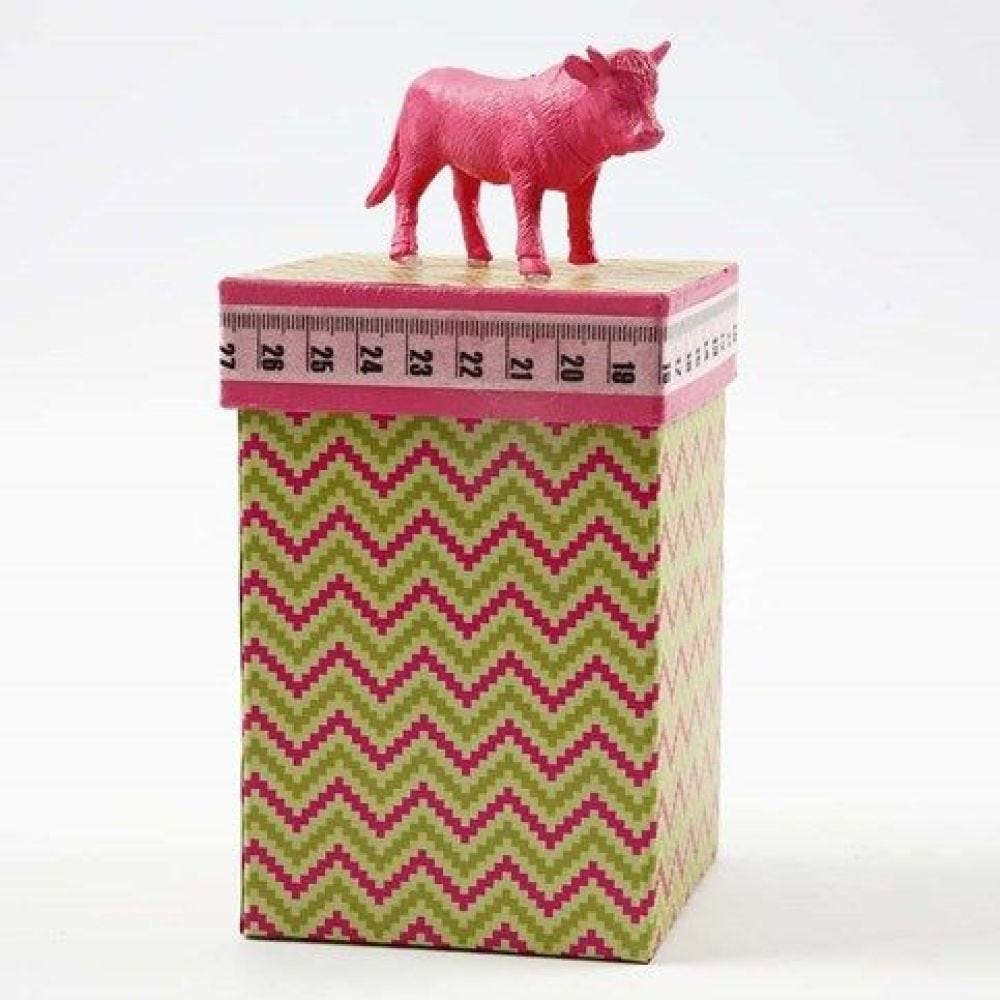 How to do it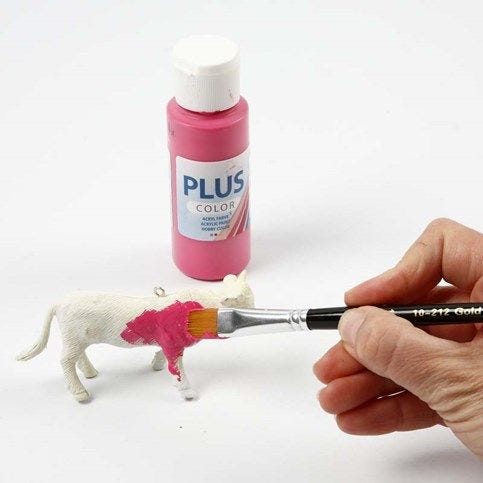 1.
Paint the bull with Plus Color Craft paint. Apply two coats – allow to dry between applications. Paint the box lid with the same colour as the bull. Let it dry.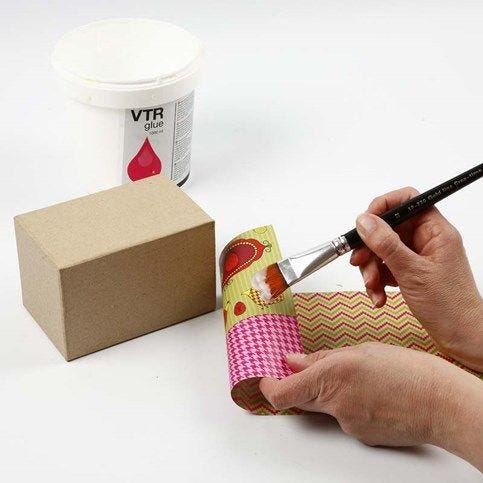 2.
Cut the design paper to fit the height on all four sides. Add approx. 1.5cm at the top and bottom, leaving enough paper to fold or bend around the box. Apply VTR Glue on the box and design paper. Attach the design paper to the box.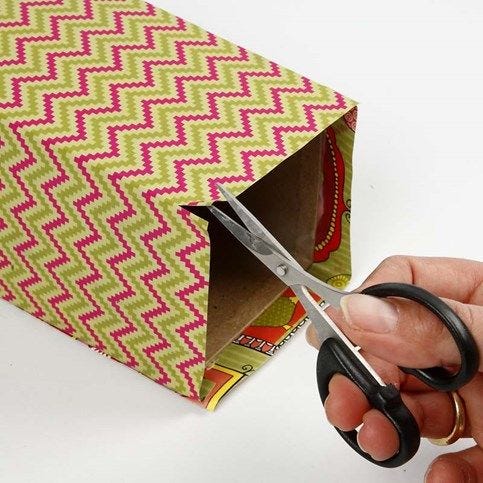 3.
NB: Also apply VTR Glue at the bottom and at the opening at the top, thus attaching the fold to the bottom of the box and the fold inside the box. Cut a notch in each corner of the design paper at the top and bottom and press down the fold firmly with your fingers.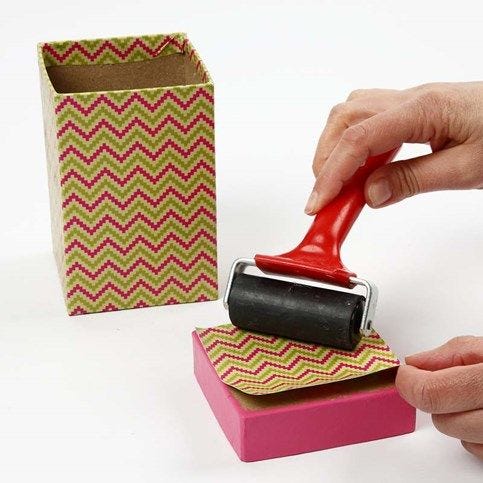 4.
Use the box lid as a template and cut out a piece of design paper. Attach the design paper onto the box lid. Remember to apply VTR Glue to the box lid as well as the paper. Attach the bull to the middle of the box lid using a glue gun.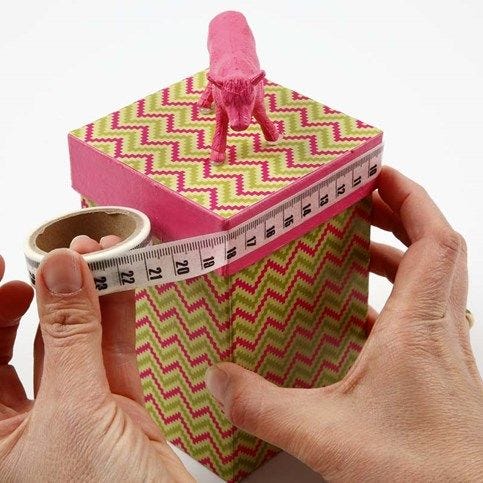 5.
Attach Masking Tape around the box lid edges.
I'm shopping as
b2c incl. tax
b2b excl. tax
b2g excl. tax
Go back
I'm shopping as
Continue as guest
Copyright © 2013-present Magento, Inc. All rights reserved.