A black Card Silhouette on a decorated Background
A black Card Silhouette on a decorated Background
Draw the shadow cast by a person placed between spotlight and wall. Attach black card to the wall and draw the outline of the shadow with a white Uni Posca marker. Mount the silhouette on neon coloured card, decorated with a stamped design. How to do it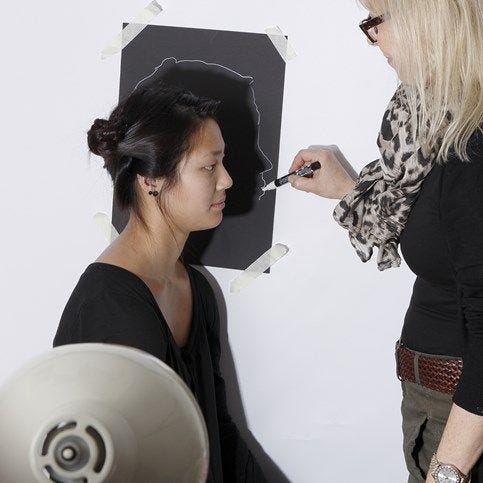 1.
Use masking tape for attaching a piece of black card onto the wall at the right height. Direct the spotlight at the person who is in profile and then draw the silhouette onto the black card using a white Uni Posca marker.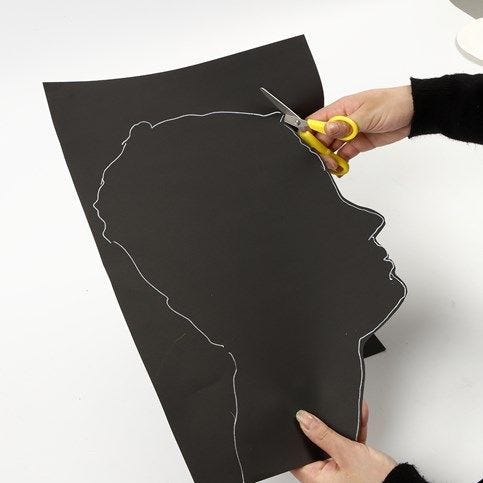 2.
Cut out the silhouette.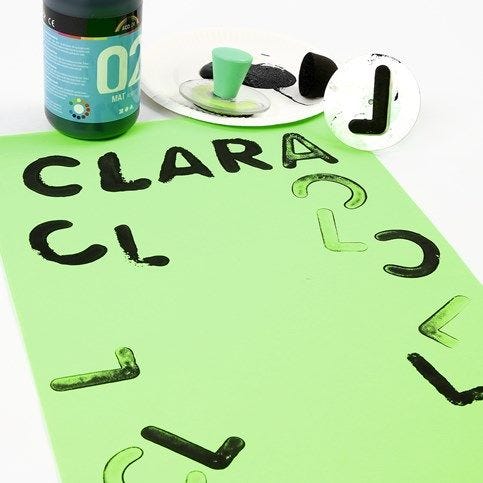 3.
Stamp the name of the person onto a piece of neon coloured card. Use A-Color matt paint and only stamp around the edges as the cut-out silhouette will be attached in the middle of the neon coloured card. Leave the stamped design to dry.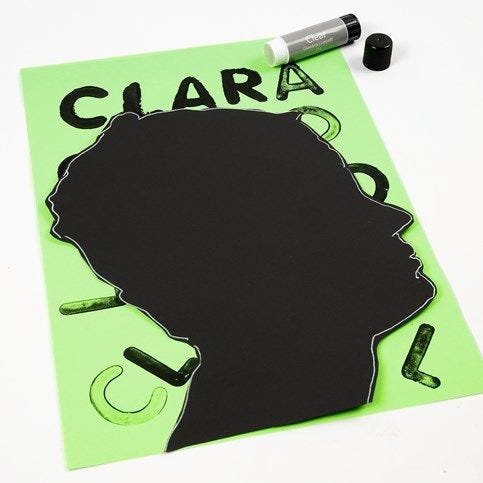 4.
Use a glue stick to attach the silhouette onto the decorated piece of neon card. You may add further decoration; eg: dots torn from the neon card series in different colours.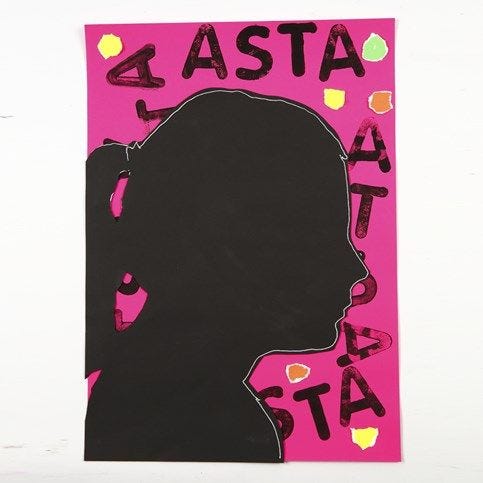 Copyright © 2013-present Magento, Inc. All rights reserved.