Woven Bag/Purses (An Envelope Bag)
Woven Bag/Purses (An Envelope Bag)
An envelope bag woven from printed paper with stylish patterns. Attach packaging tape onto the paper, then fold and weave it.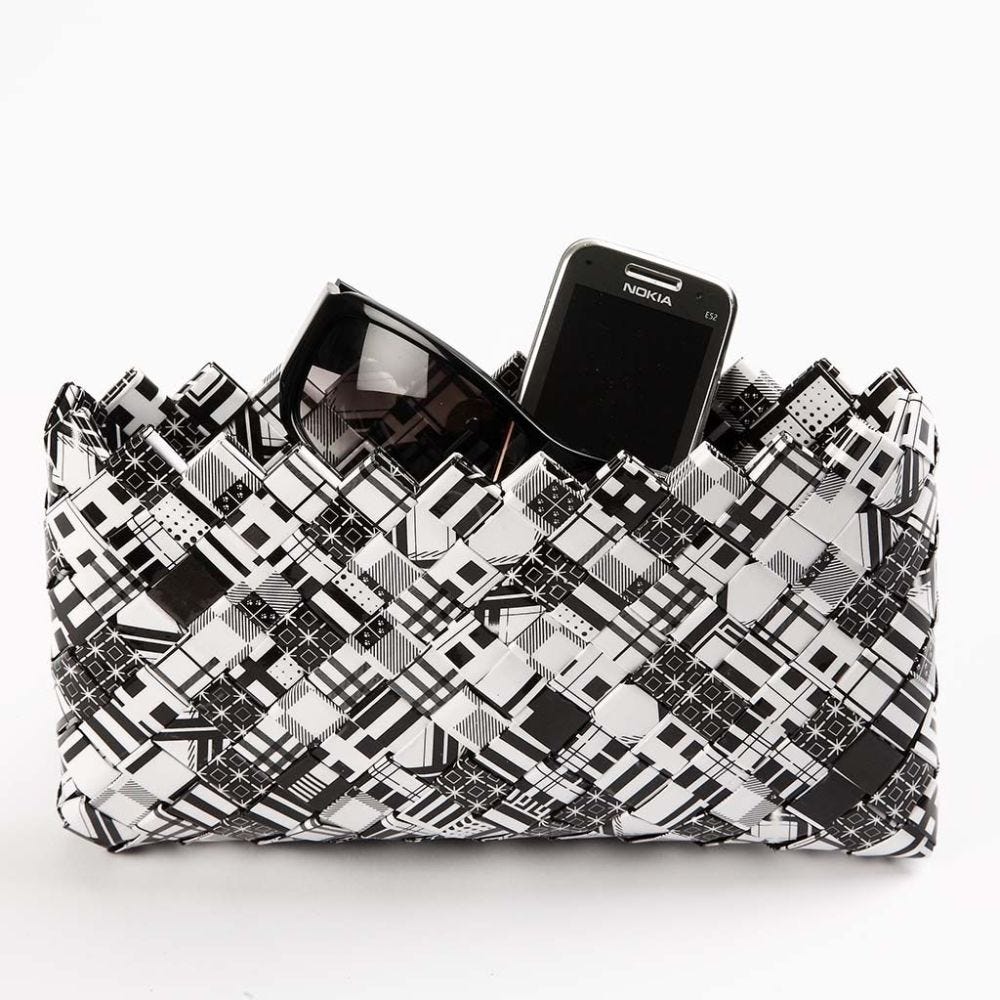 How to do it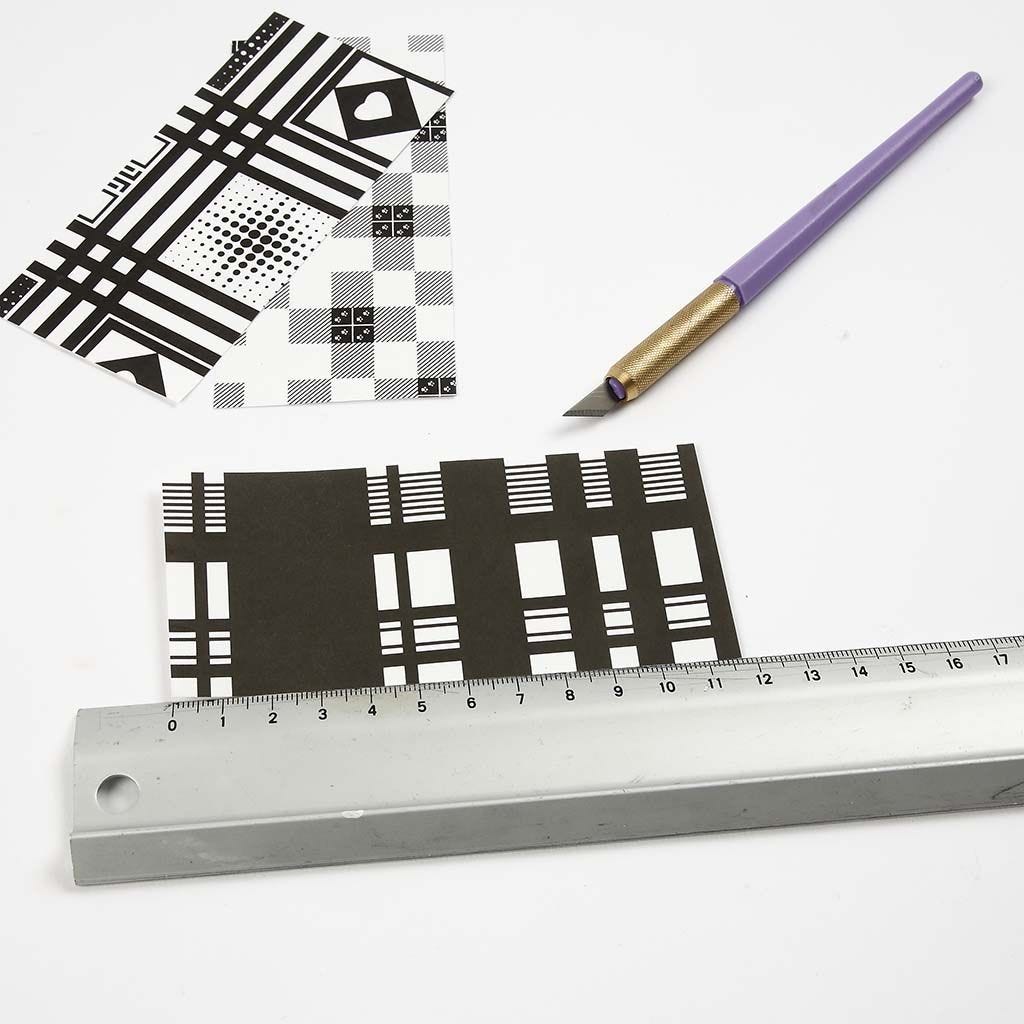 1.
Cut pieces of paper measuring 12 x 5.5cm. For this bag we have used 288 pieces of paper.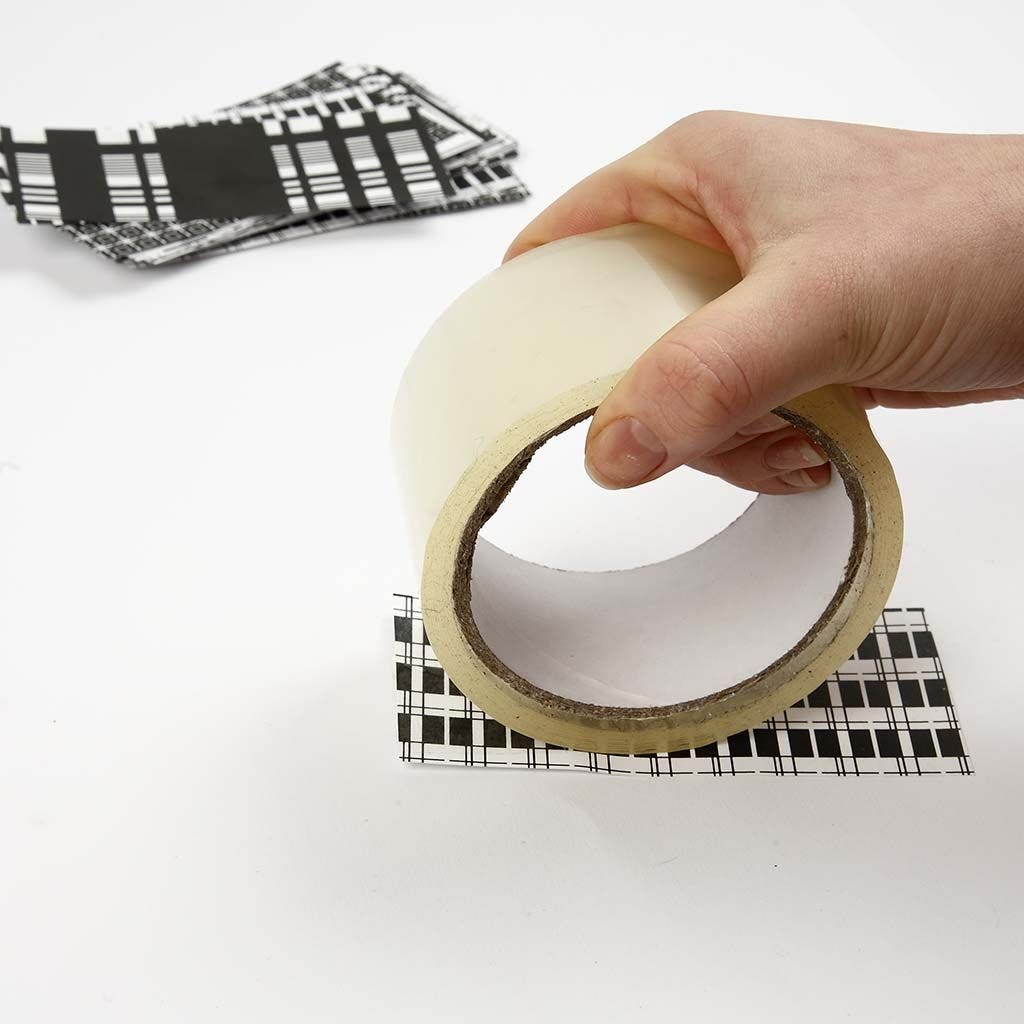 2.
Attach clear packaging tape to all the strips of paper.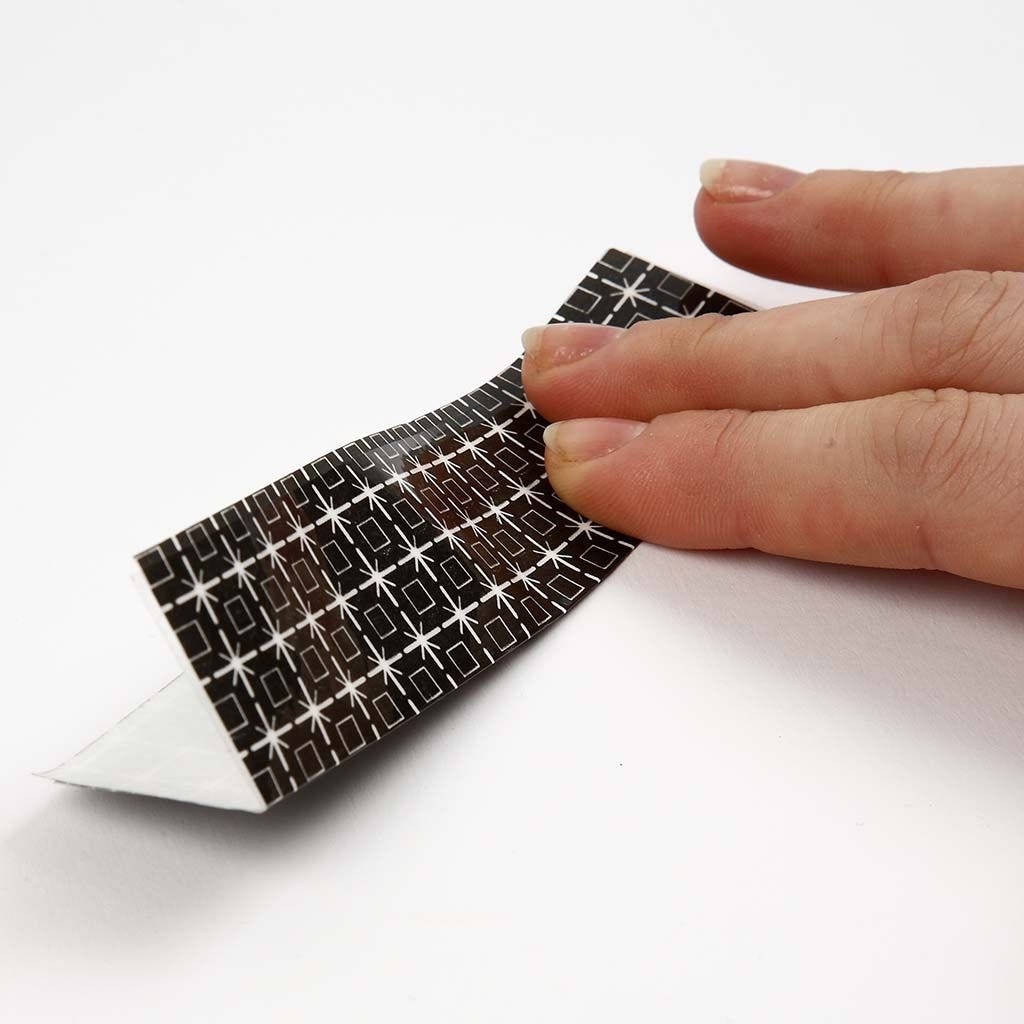 3.
Fold lengthwise in the middle with the tape side out and "iron" the fold with a bone folder.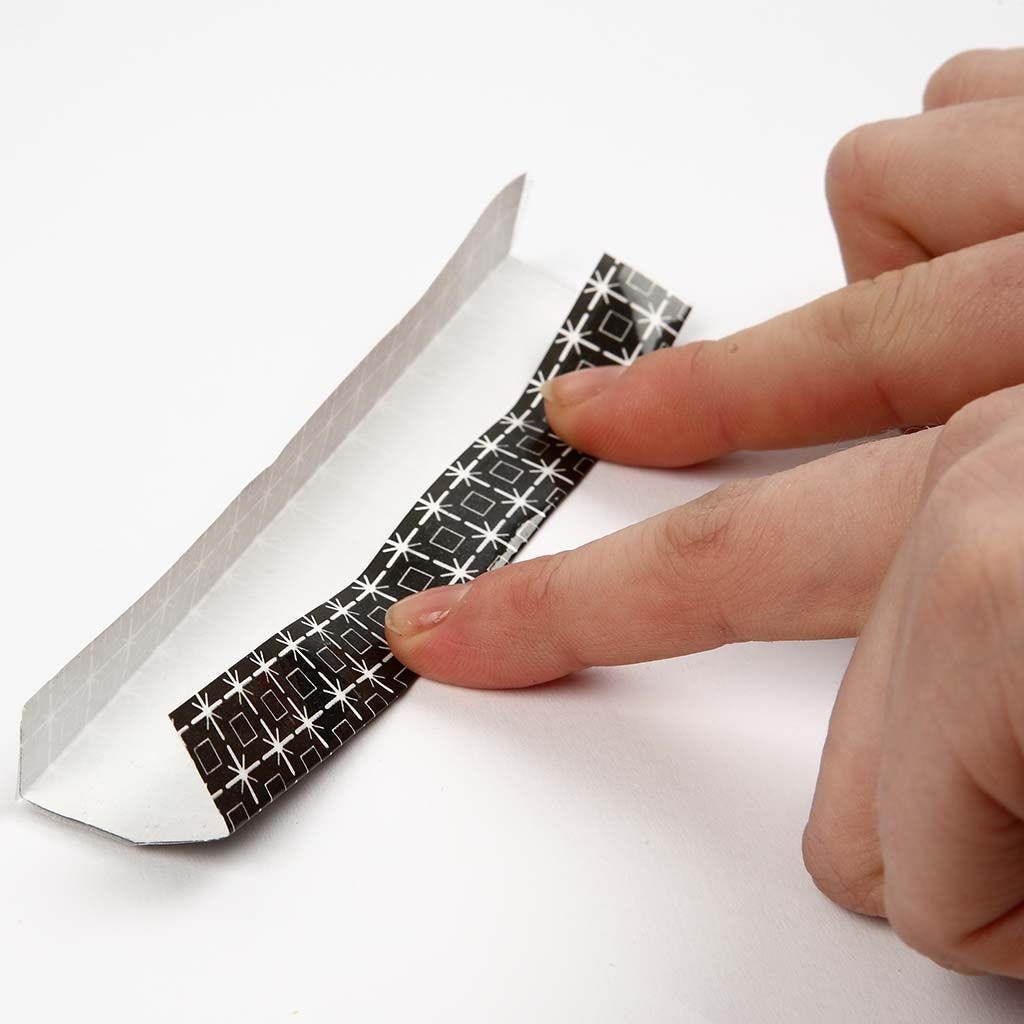 4.
Fold the two sides lengthwise to the middle.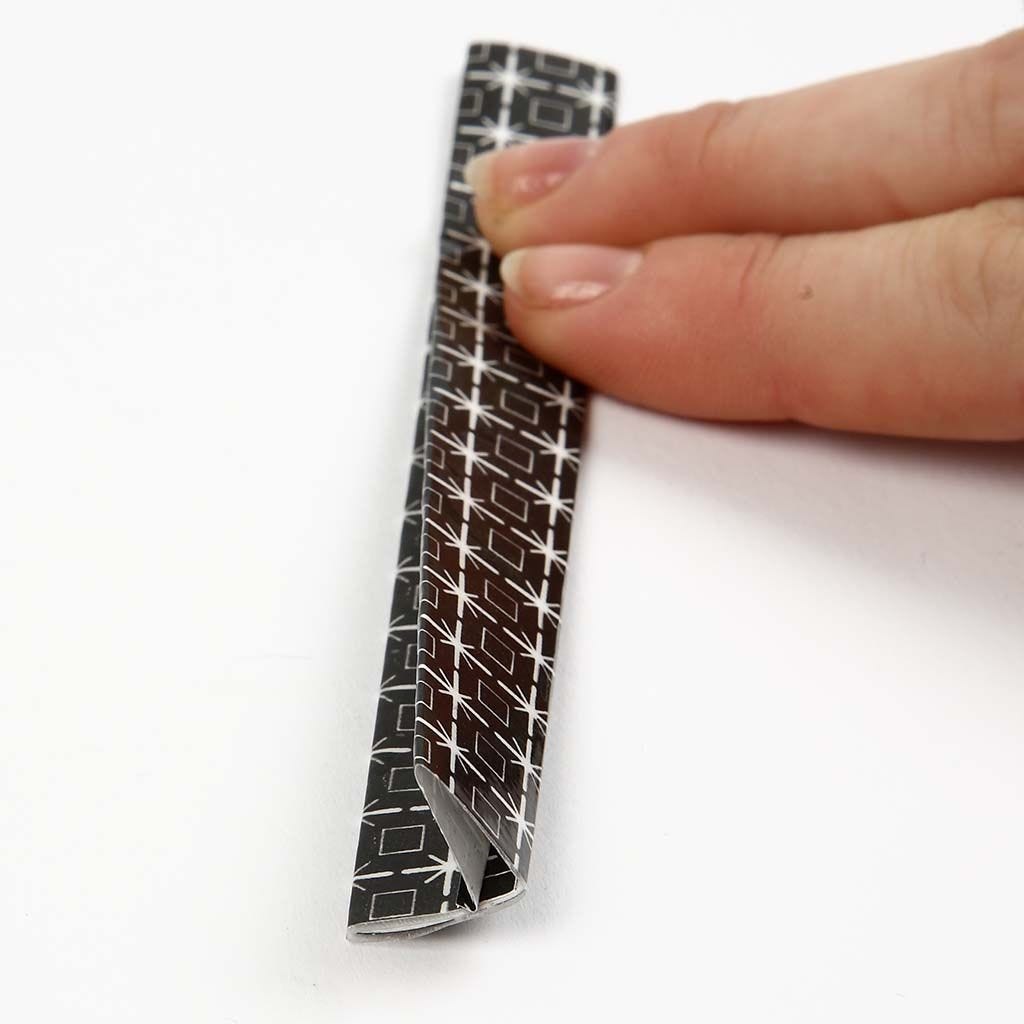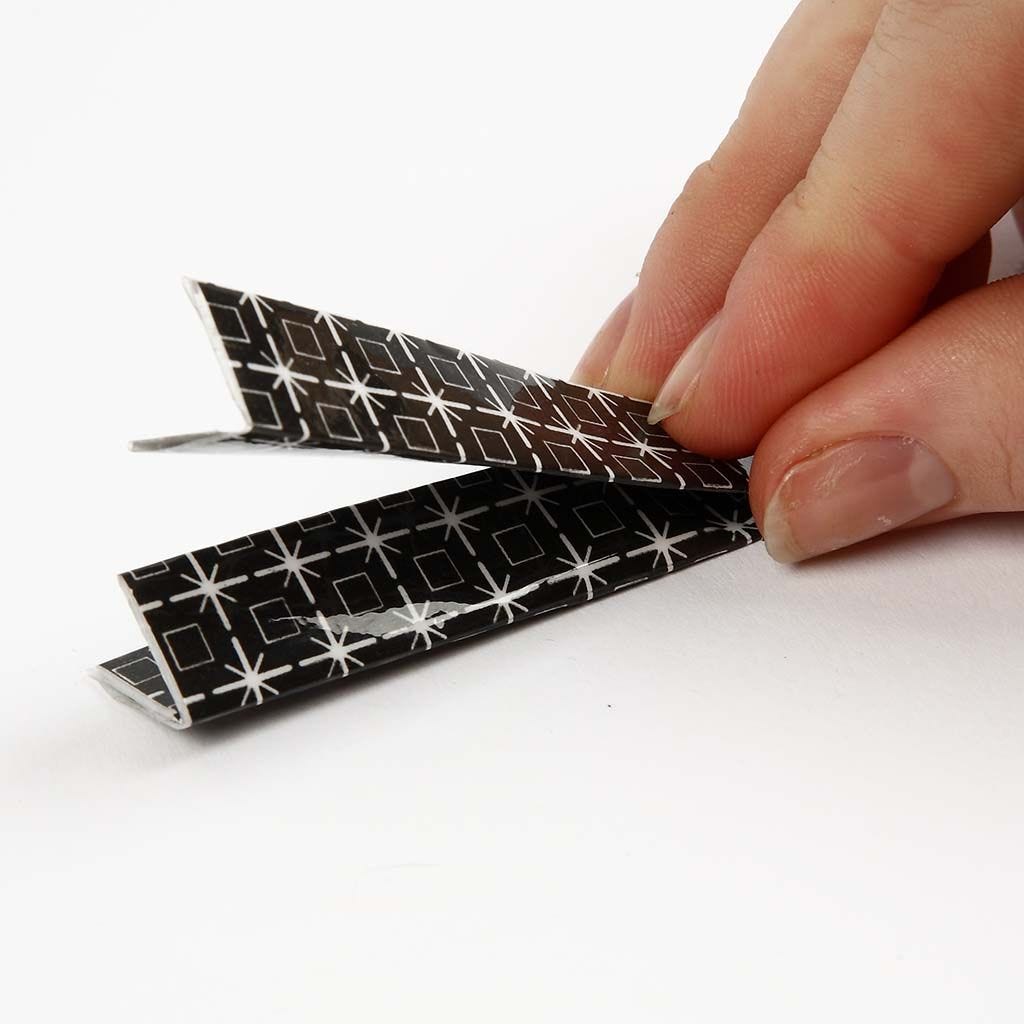 6.
Fold over in the middle.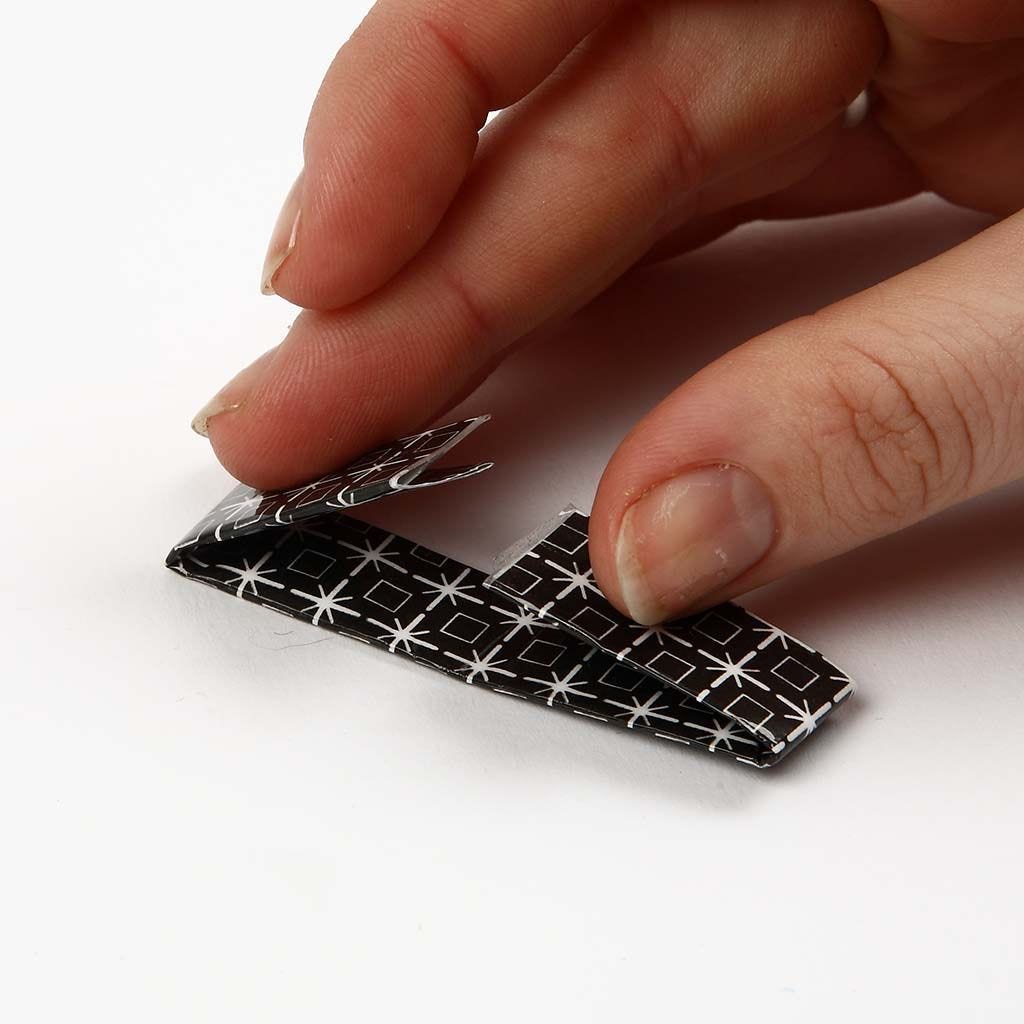 7.
Fold the two sides in to the middle. Note that each link has an "easy" and a "difficult" side. On the "easy" side there are 4 layers of paper and on the "difficult" side there are 8 layers of paper.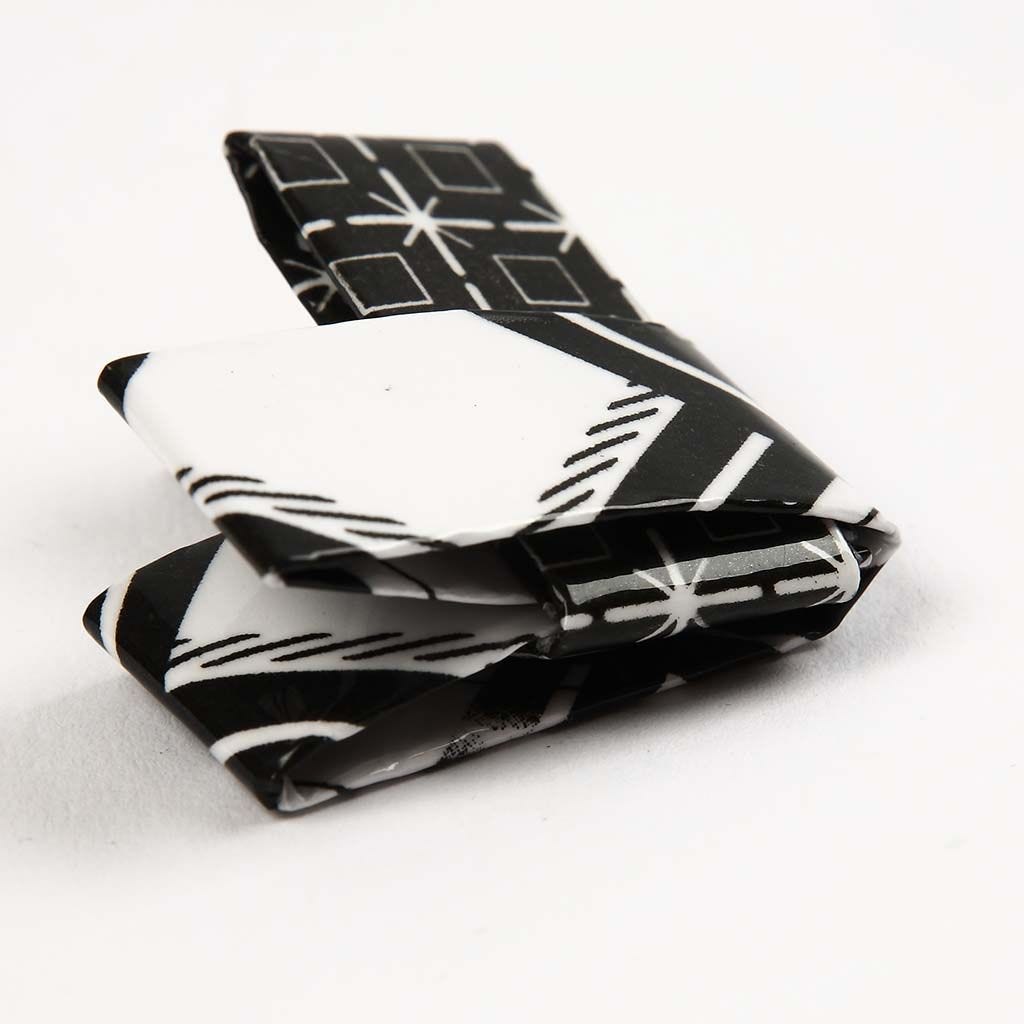 8.
Insert one link into another link from the easy side.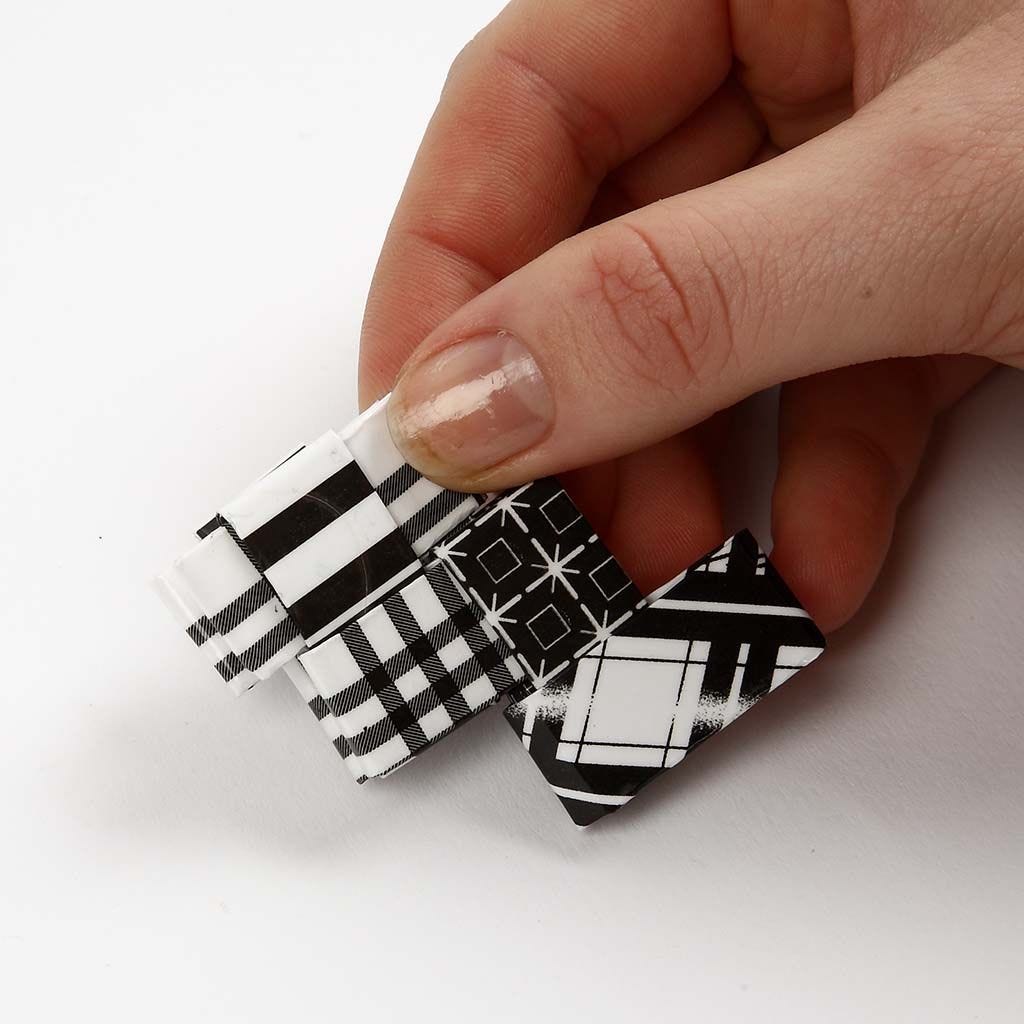 9.
Insert the third link from the easy side and continue like this.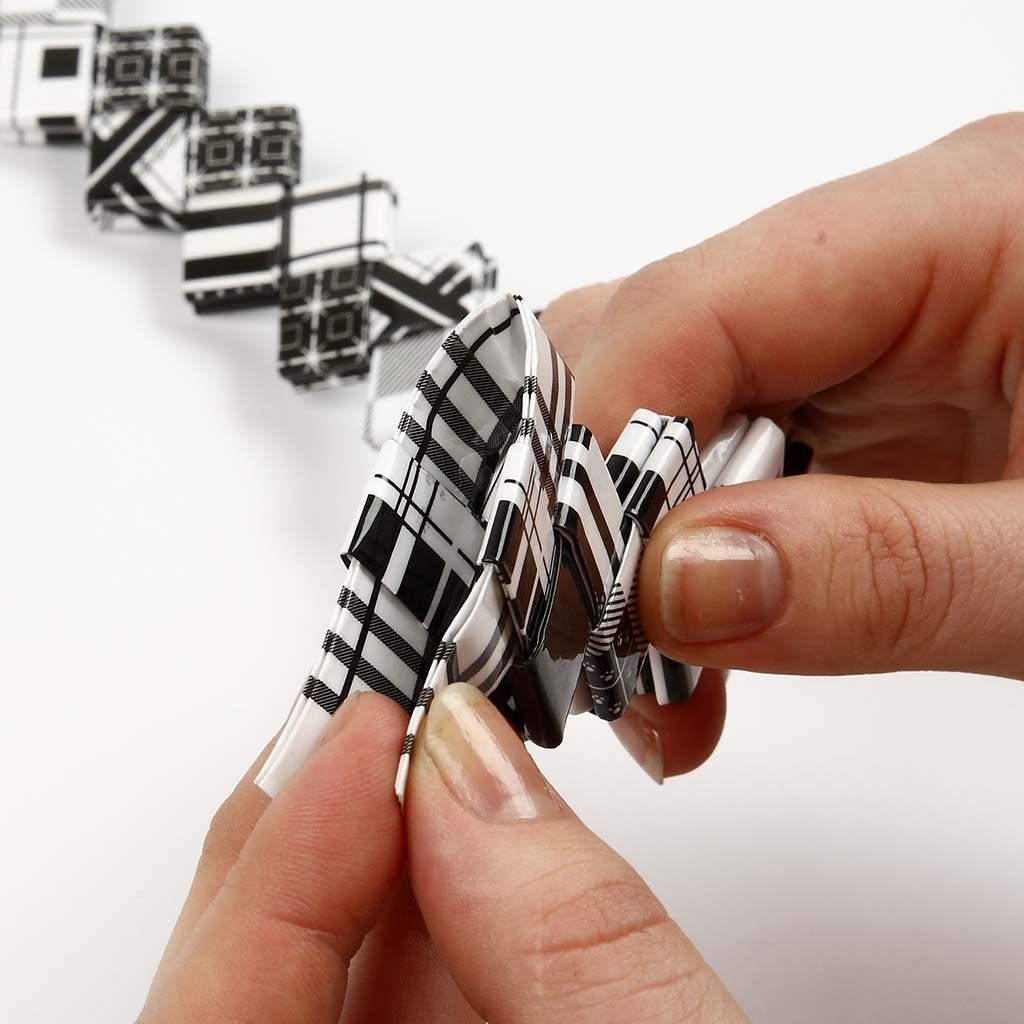 10.
After a row with 47 links, close with number 48.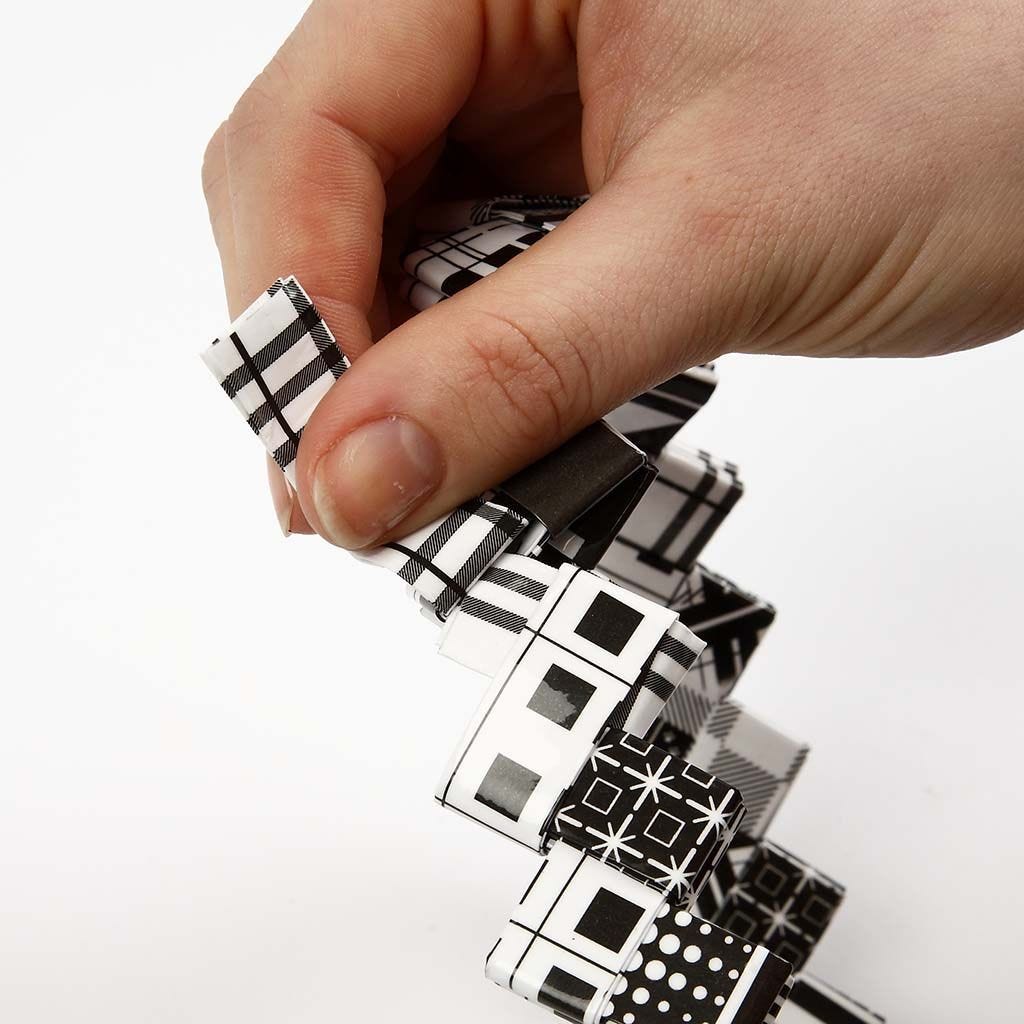 11.
Do not fold link number 48 in from the sides towards the middle lengthwise. Insert link number 48 into link number 47 as a long link and stick it around and back into link number 47. Use scissors or a knitting needle to help insert the links. Then complete the ring.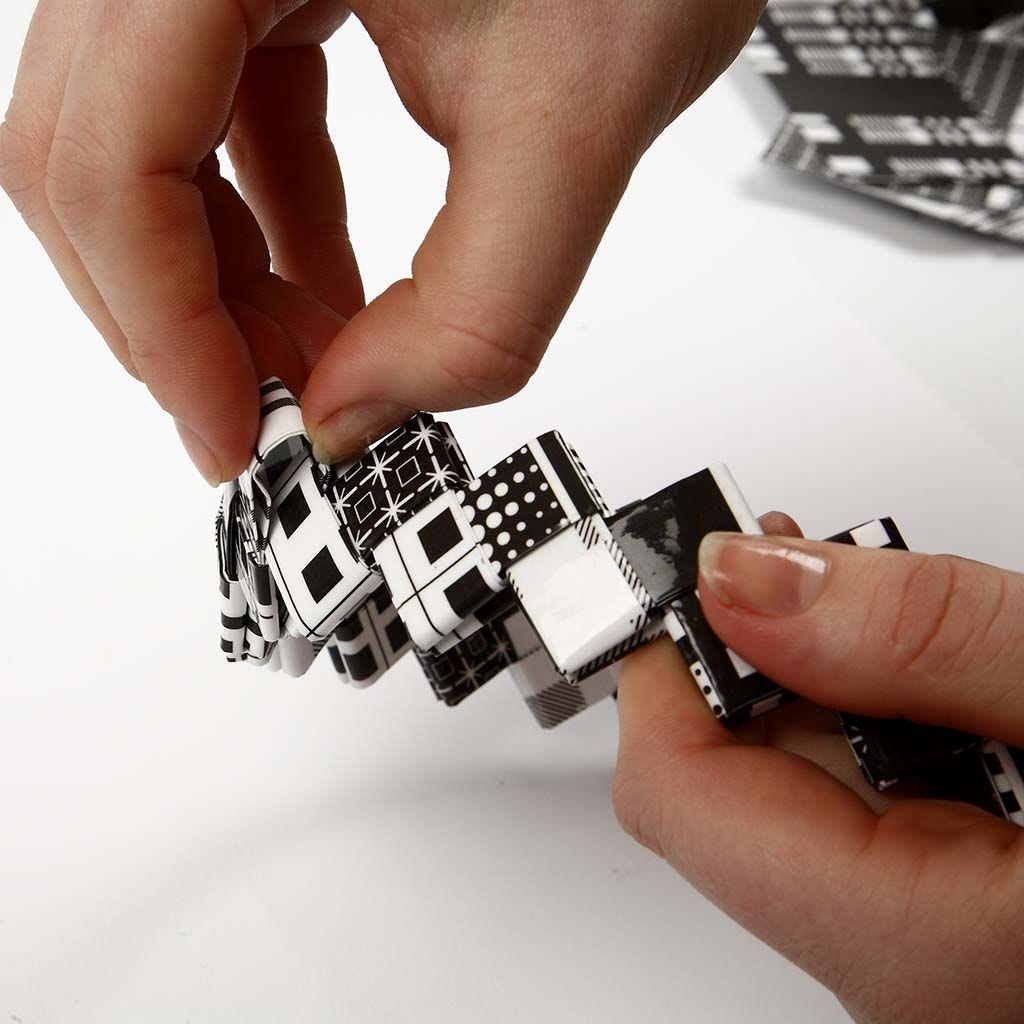 12.
Each ring consists of 48 links and 6 rings are used in total.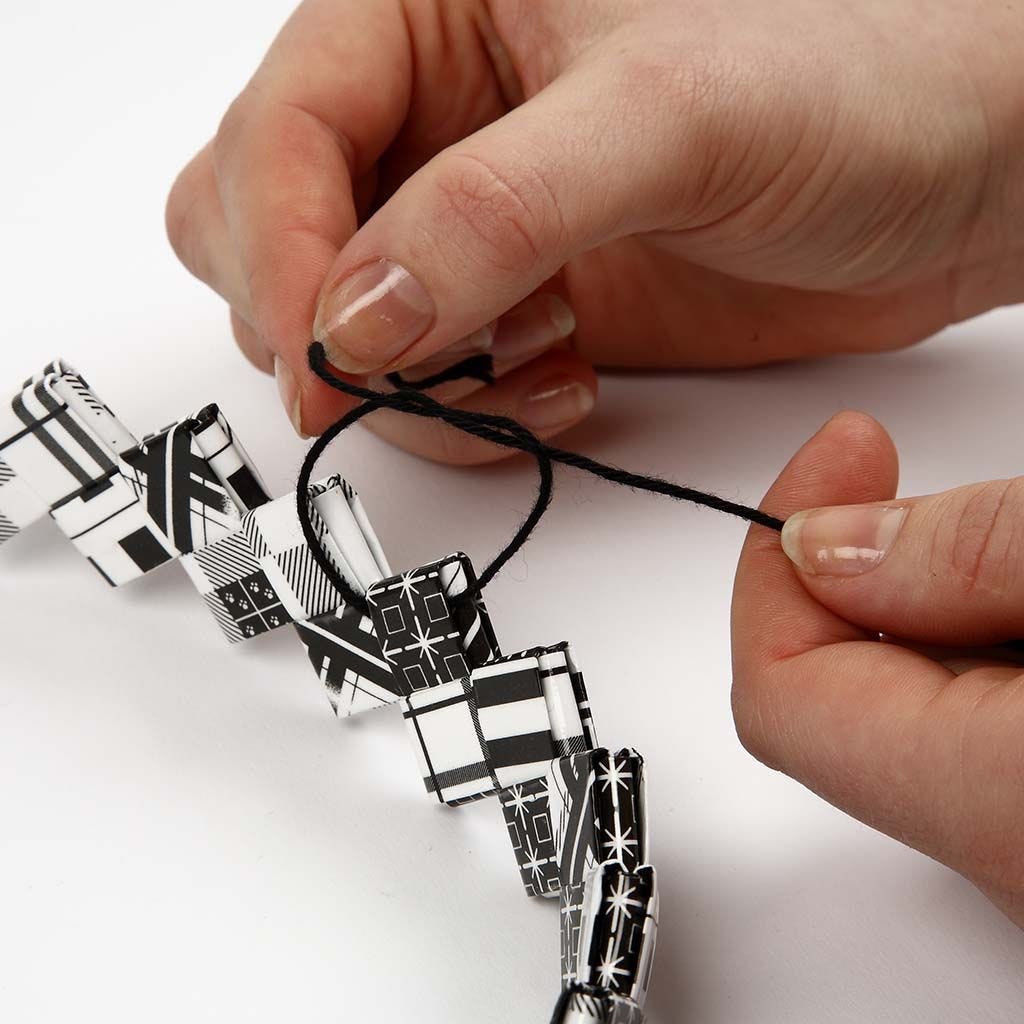 13.
Tie around a link to secure a piece of cotton yarn.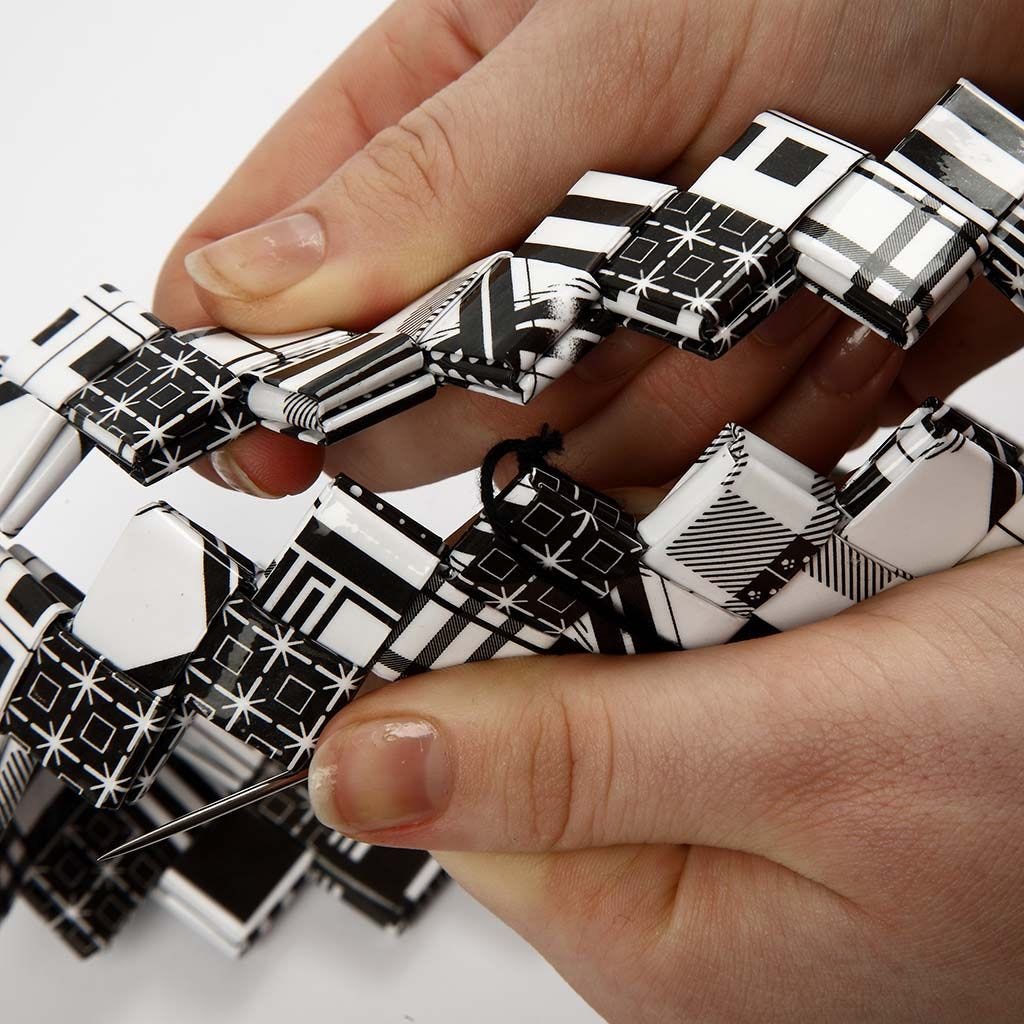 14.
Sew the rings together. Do not sew into the paper at all but only into the folds. It is important that the rings are pushed together with a side where two layers are shown against a side where three layers are shown.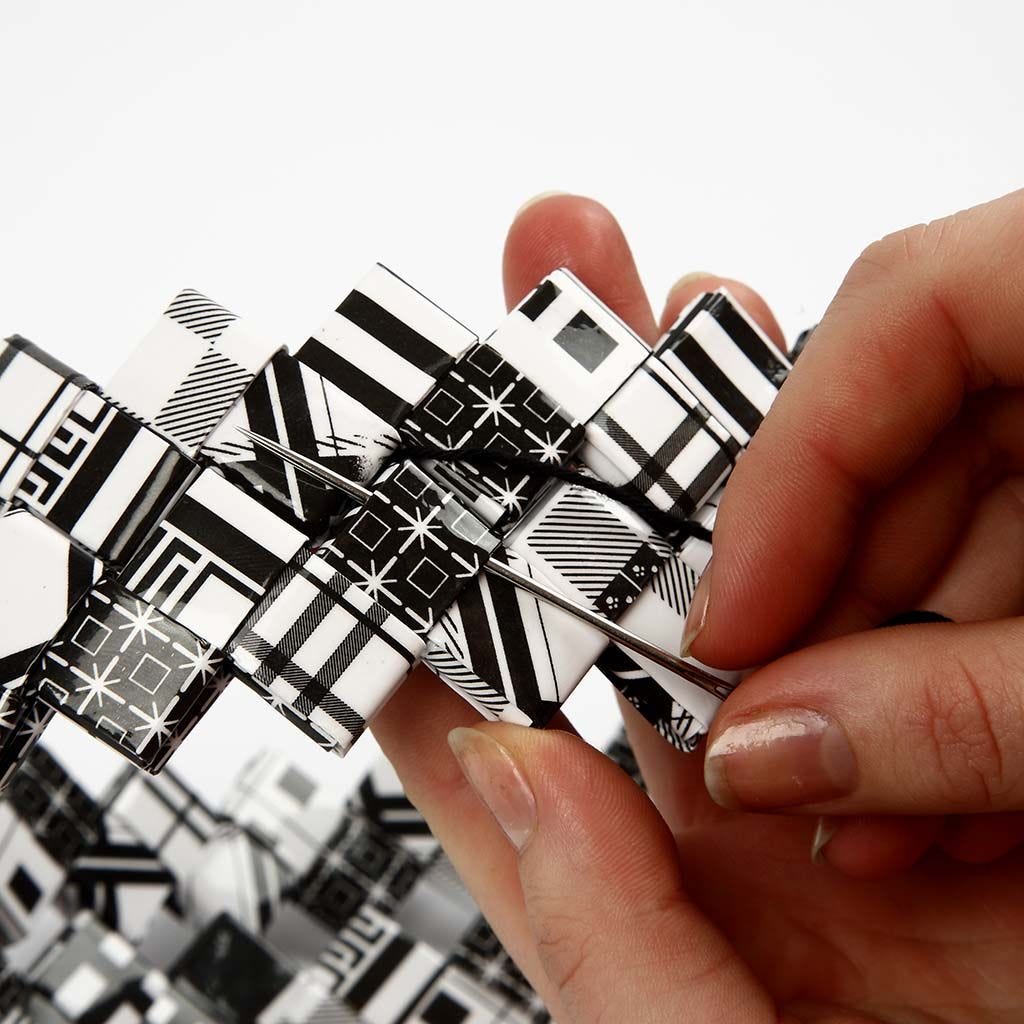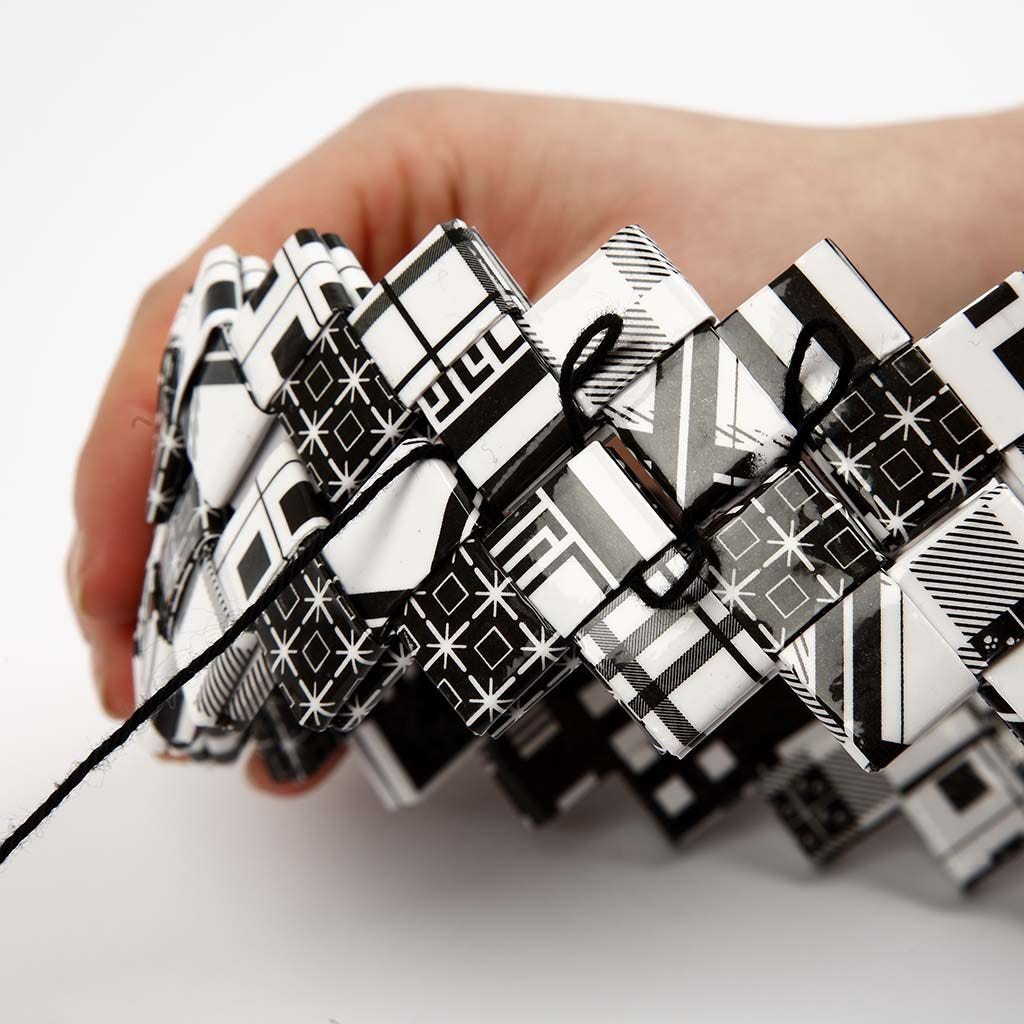 16.
Sew the rings together from the outside.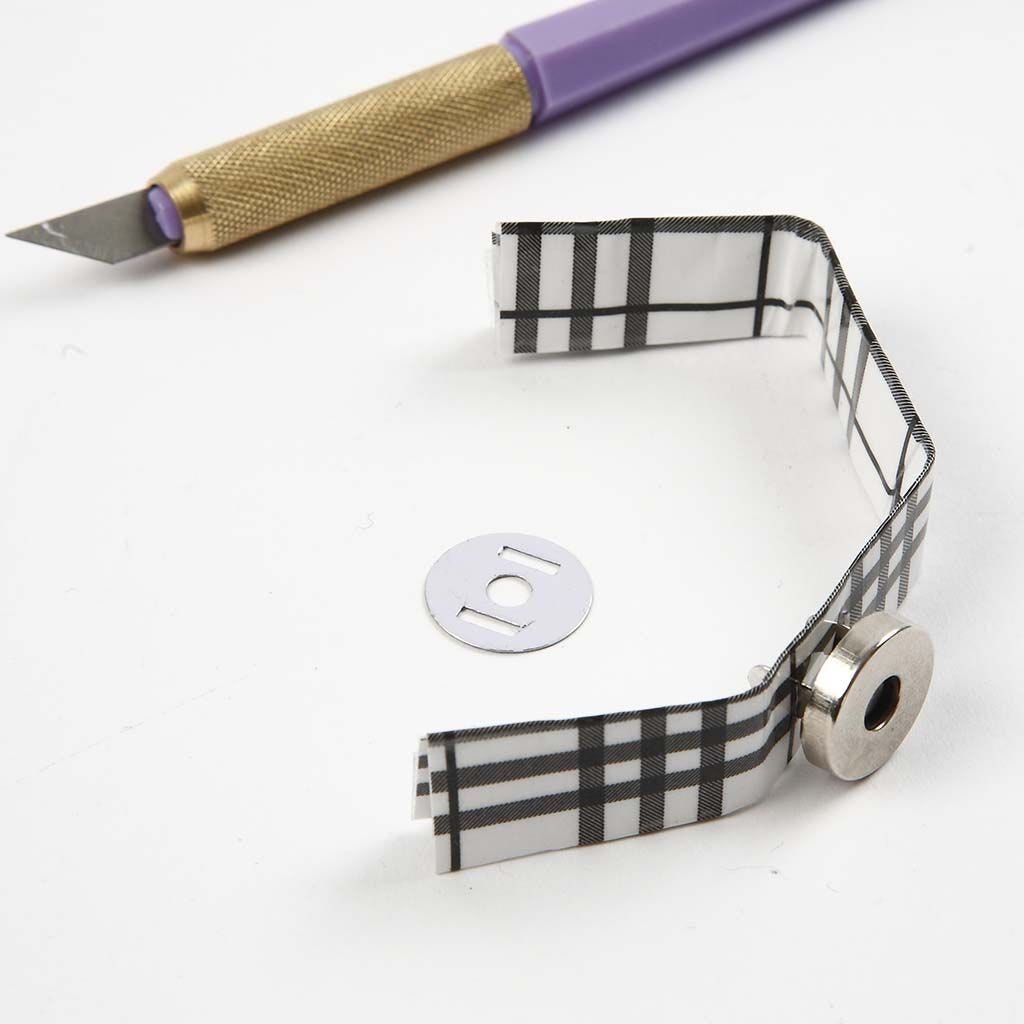 17.
In the last ring, each part of a magnetic clasp is inserted into two links which are then plaited opposite each other. Alternatively, it is possible to sew in a zip after the bag is sewn together.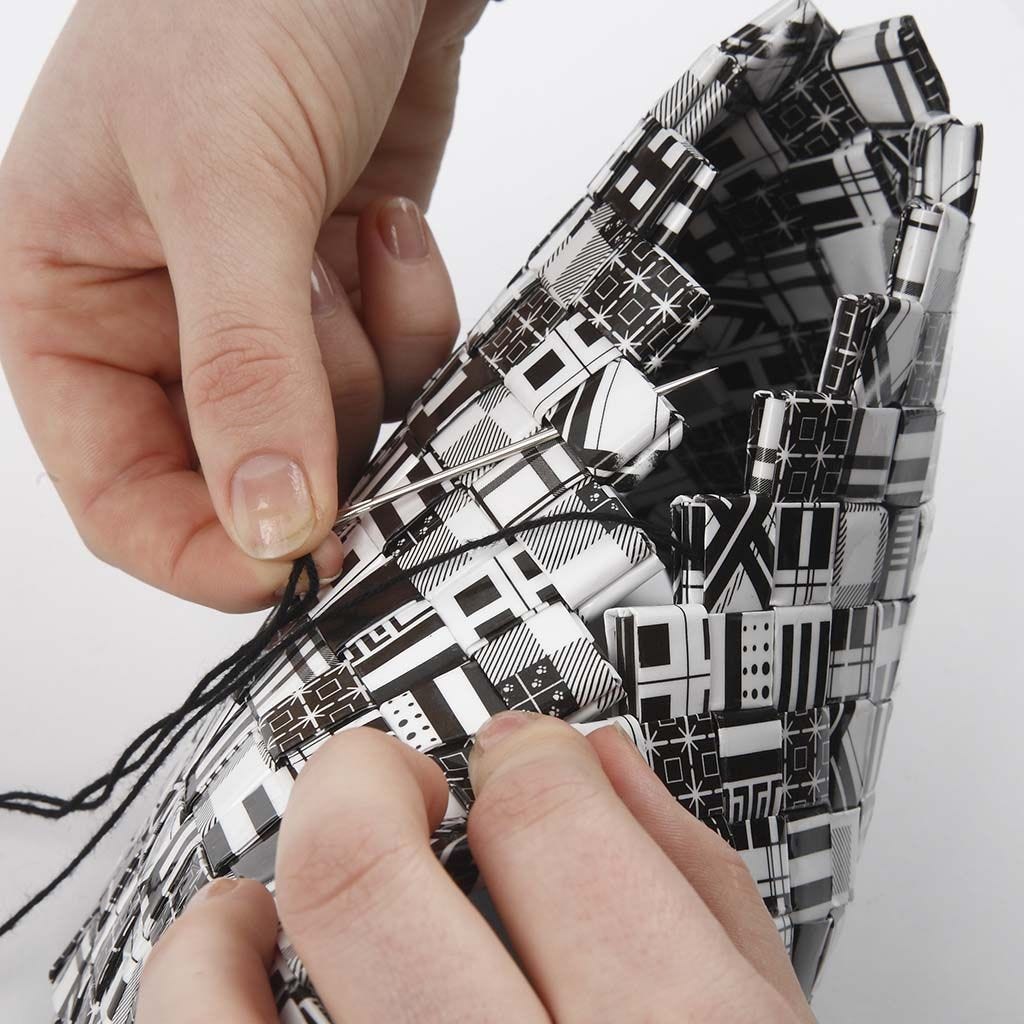 18.
The base is made by squeezing the sides together. Sew from one side to the other and back again. It's a good idea to sew the same place twice to increase its strength.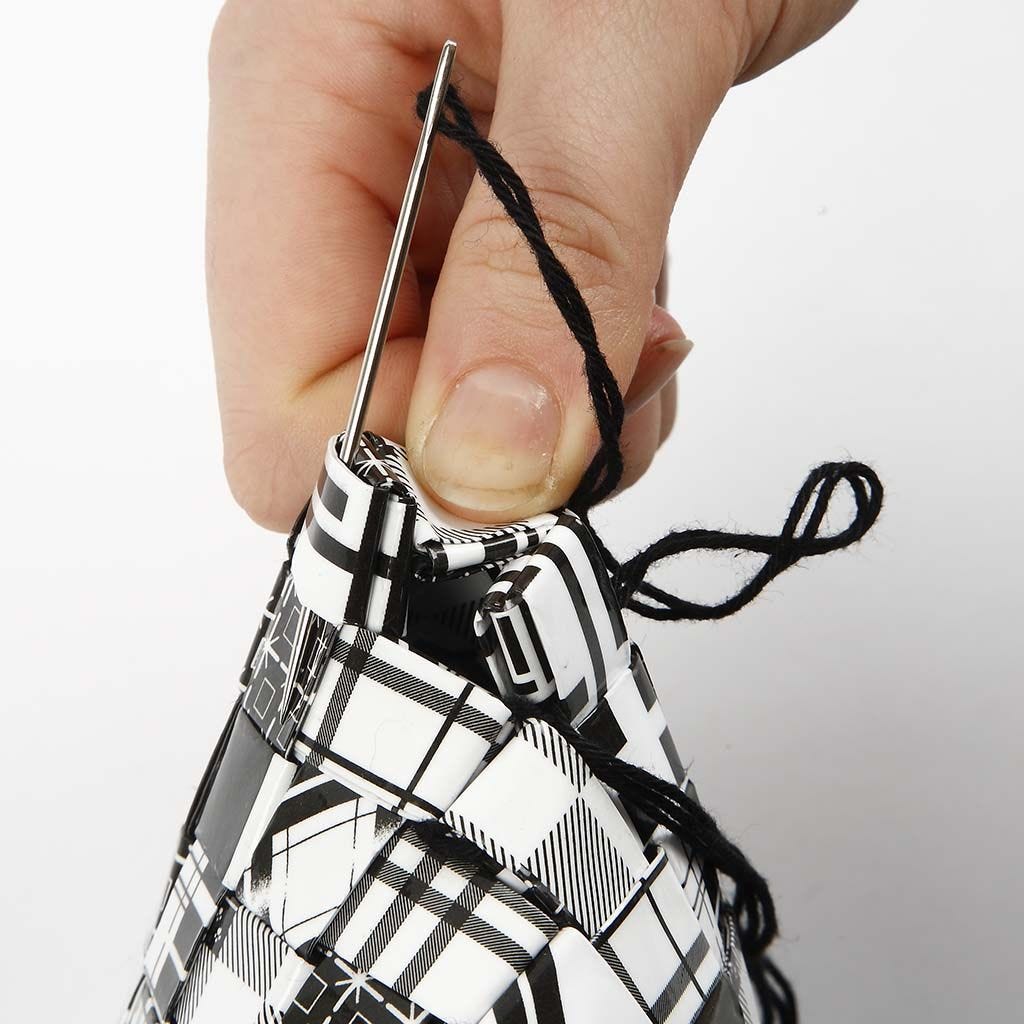 19.
Sew the corner by squeezing in one triangle whilst the last sewing is made like the others.
Copyright © 2013-present Magento, Inc. All rights reserved.