Saw wooden strips and wooden flower sticks, sand with sand paper and paint with Plus Color and Art Metal silver paint. The parts are glued together with express wood glue. You may decorate with a power liner permanent marker or with a Pyrography tool. How to do it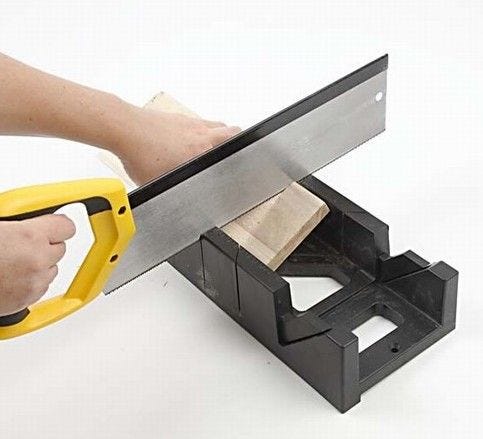 1.
Use a veneer saw and a mitre box for cutting out small pieces of wood.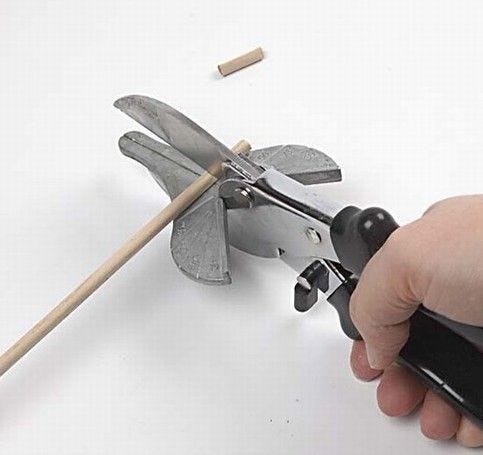 2.
Use a Mitre Cutter to cut small pieces of wooden flower sticks.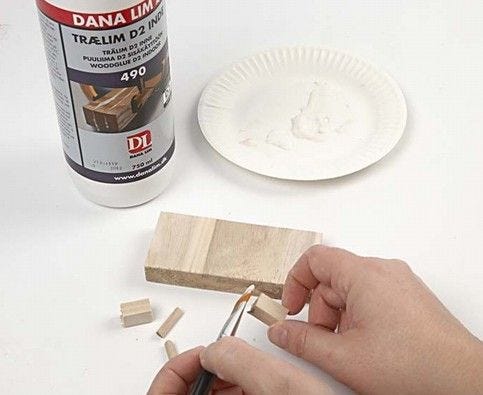 3.
Glue the wood parts together with express wood glue.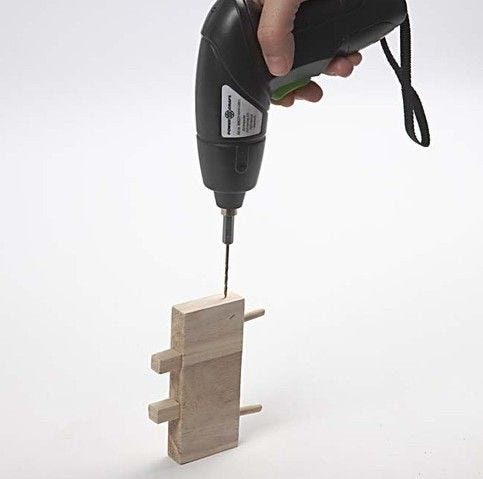 4.
Drill holes for the arms.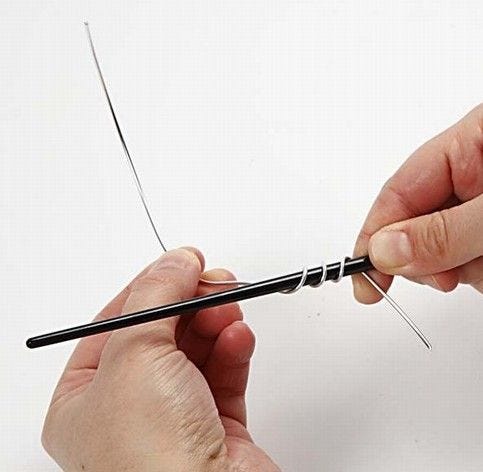 5.
Wrap bonsai wire around a stick and cut off the excess wire.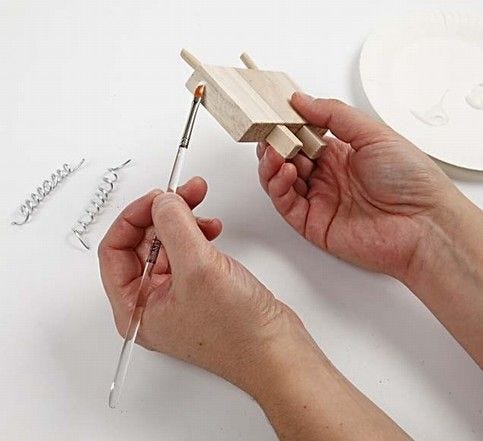 6.
Put glue into the drilled holes and insert the arms.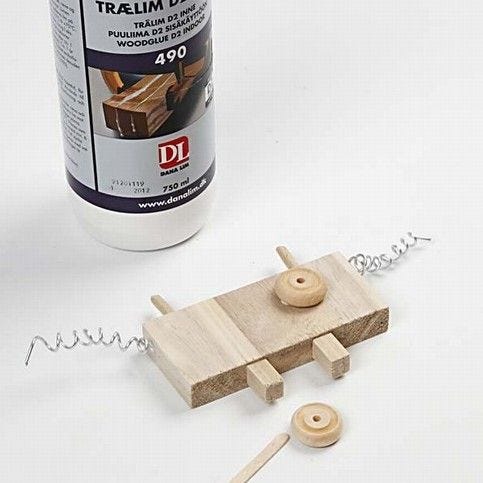 7.
Glue on the other parts.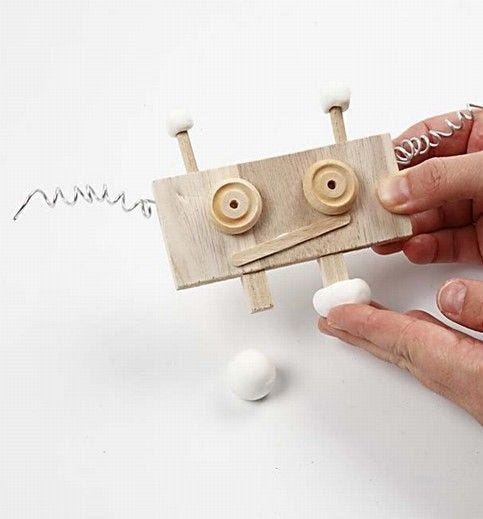 8.
Make feet, buttons for the antennae and hands from Silk Clay.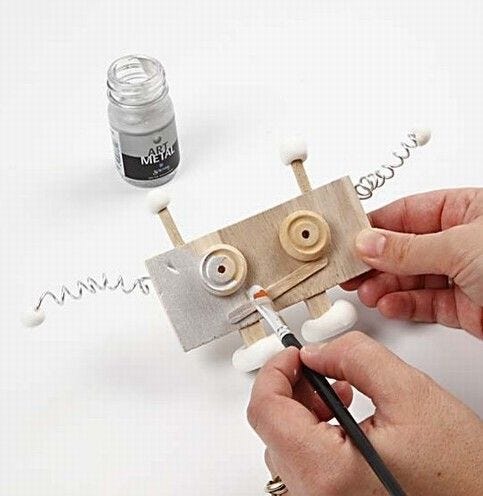 9.
Paint the robot with Art Metal silver paint.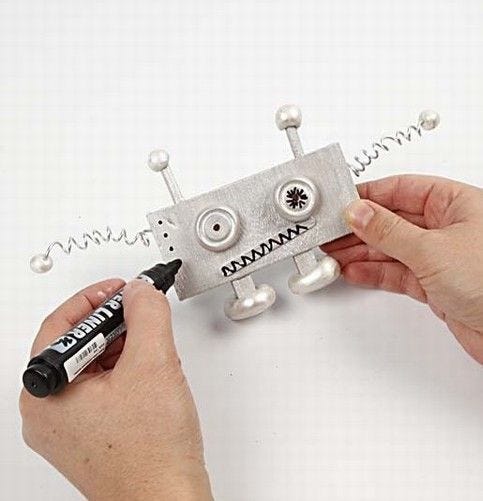 10.
Decorate the robot with a black power liner permanent marker.