Big, beautiful letters painted with Plus Color and decoupaged with handmade paper.
How to do it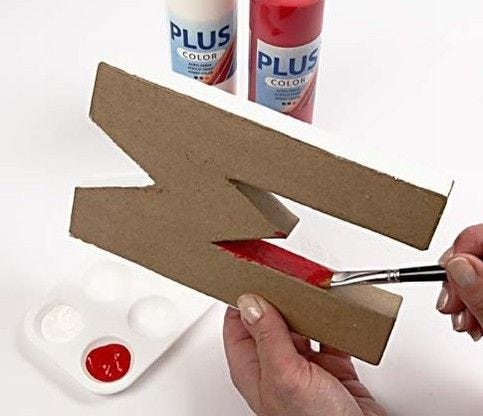 1.
Start by painting the edges of the letters with plus Color.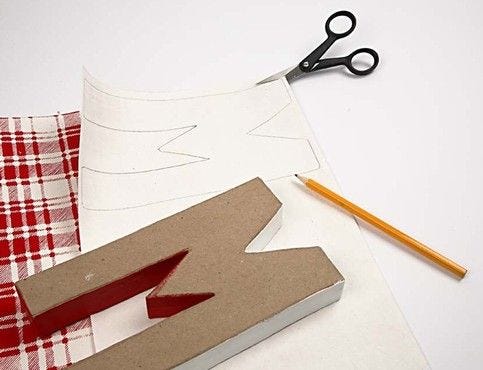 2.
On the reverse side of the handmade paper, draw around the letters. Fold the paper in half and cut out the letters.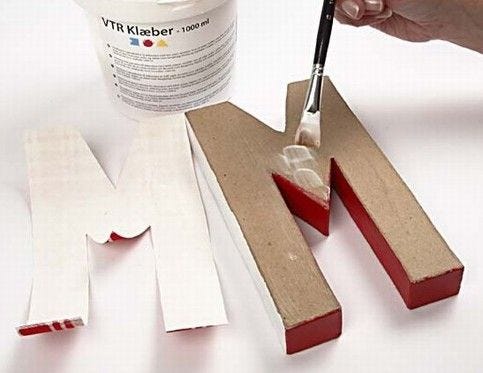 3.
Apply VTR adhesive onto the letters and the reverse of the paper.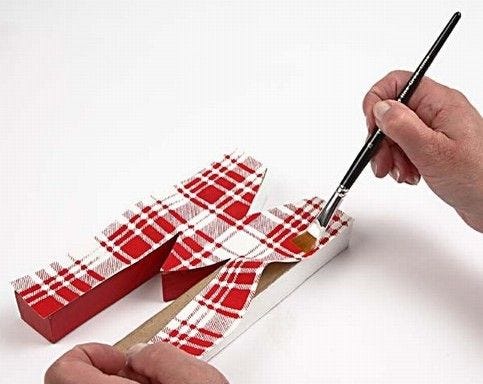 4.
Assemble the parts and let them dry.