Painted Terracotta Flower Pots with Decoupage
Painted Terracotta Flower Pots with Decoupage
Paint two terracotta flower pots with Plus Color craft paint in two colours and two variants. Decoupage the third pot with napkins. Make flower sticks from halved small tree trunks. Strip off the bark-section at one end to create an area for writing on.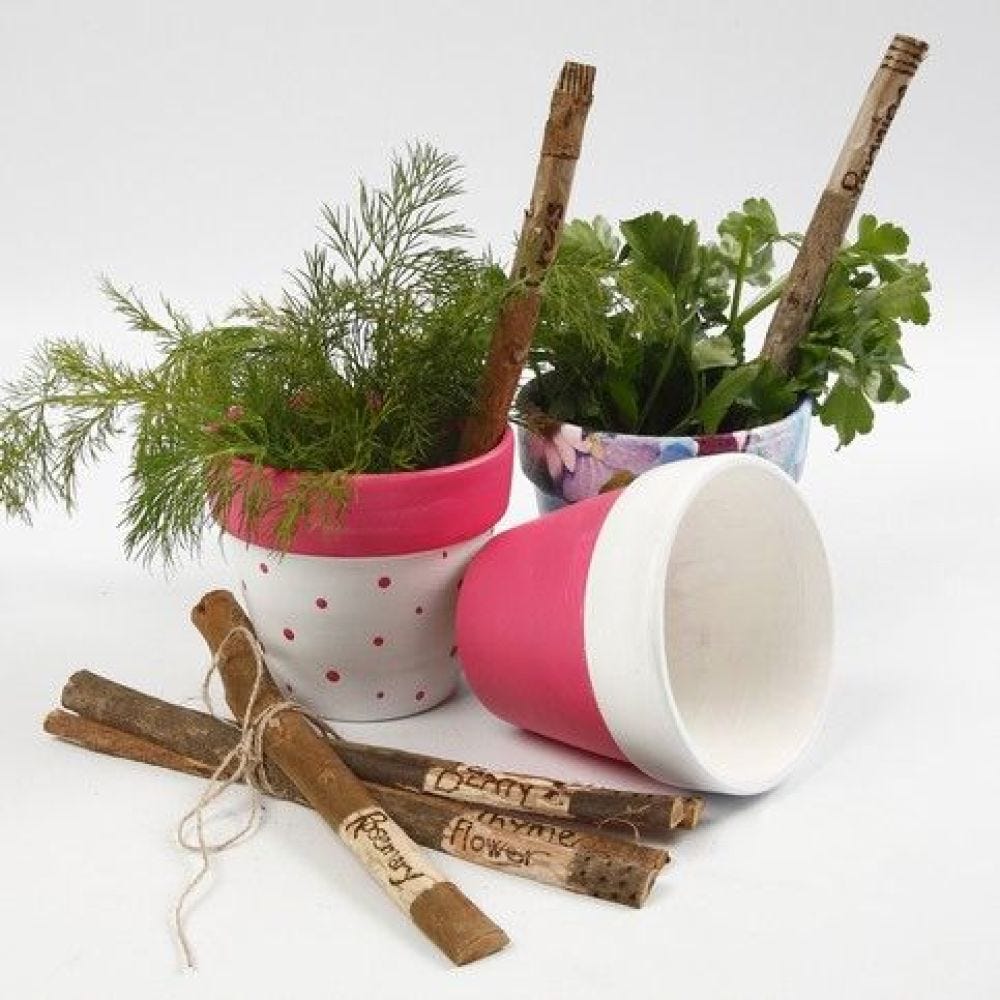 How to do it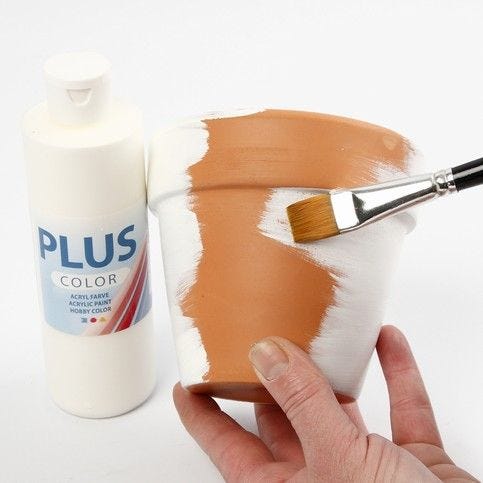 1.
Paint all three terracotta flower pots using white Plus Color Craft paint.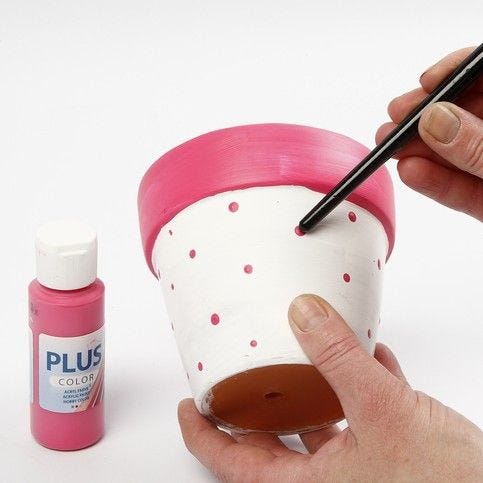 2.
Use a different colour Plus Color Craft paint to paint the "collar" on one of the white terracotta flower pots. Also use this colour for decorating the pot with evenly spaced dots using the end of a brush handle. NB! On the other terracotta flower pot leave the "collar" white, but paint the actual pot.
3.
Divide the layers of the napkin. Decoupage the top layer with the flower motifs onto the third terracotta flower pot using weather resistant acrylic lacquer.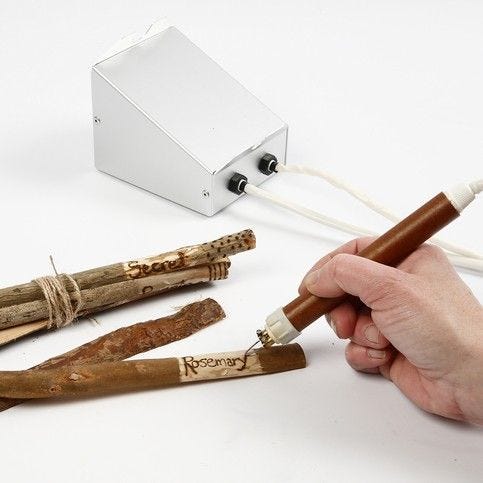 4.
Use an art knife for cutting away the bark on one end of the small halved tree trunks to prepare a small stripped area for writing. In the stripped area you may use a permanent marker for writing or burn the text with a pyrography tool.