Thread Nabbi beads onto pipe cleaners which are glued onto a polymer clay head. Form the body, feet, hands and a hat from Silk Clay. How to do it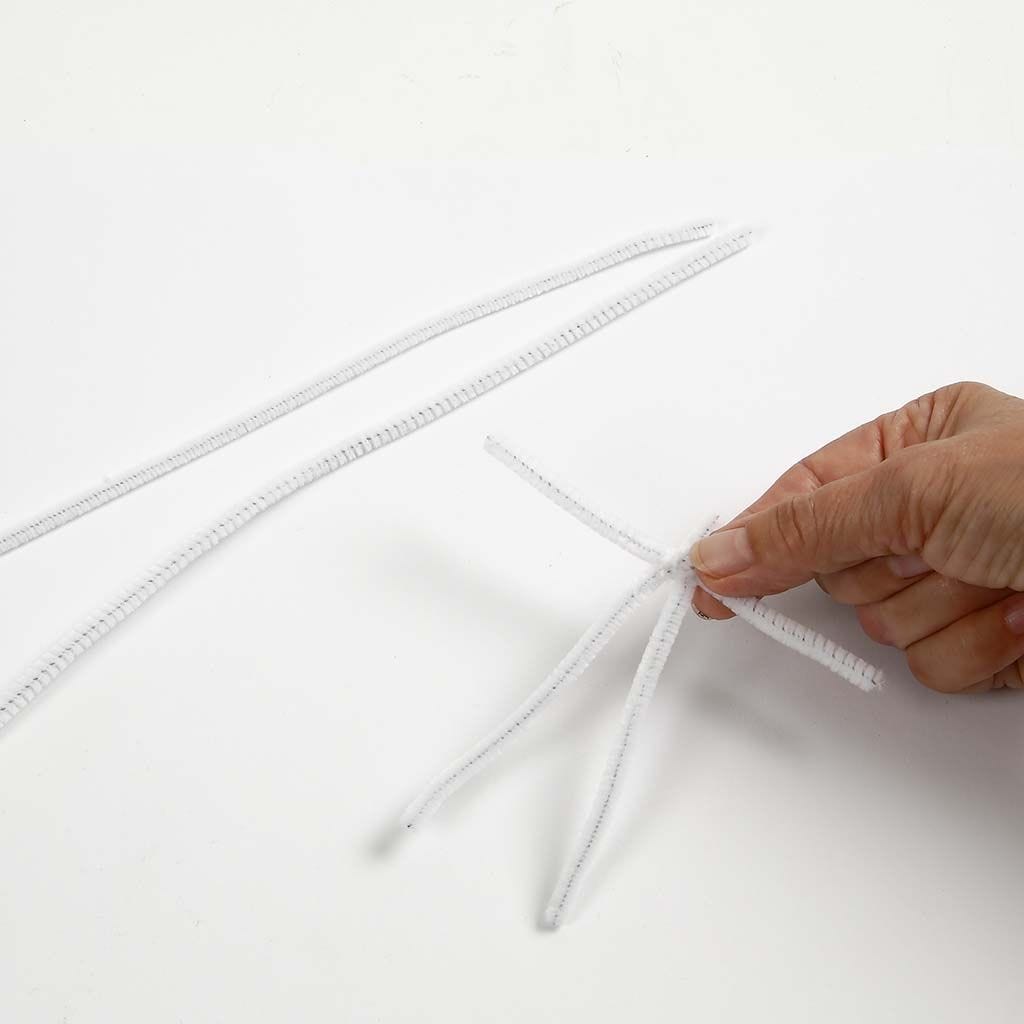 1
Make a skeleton from pipe cleaners.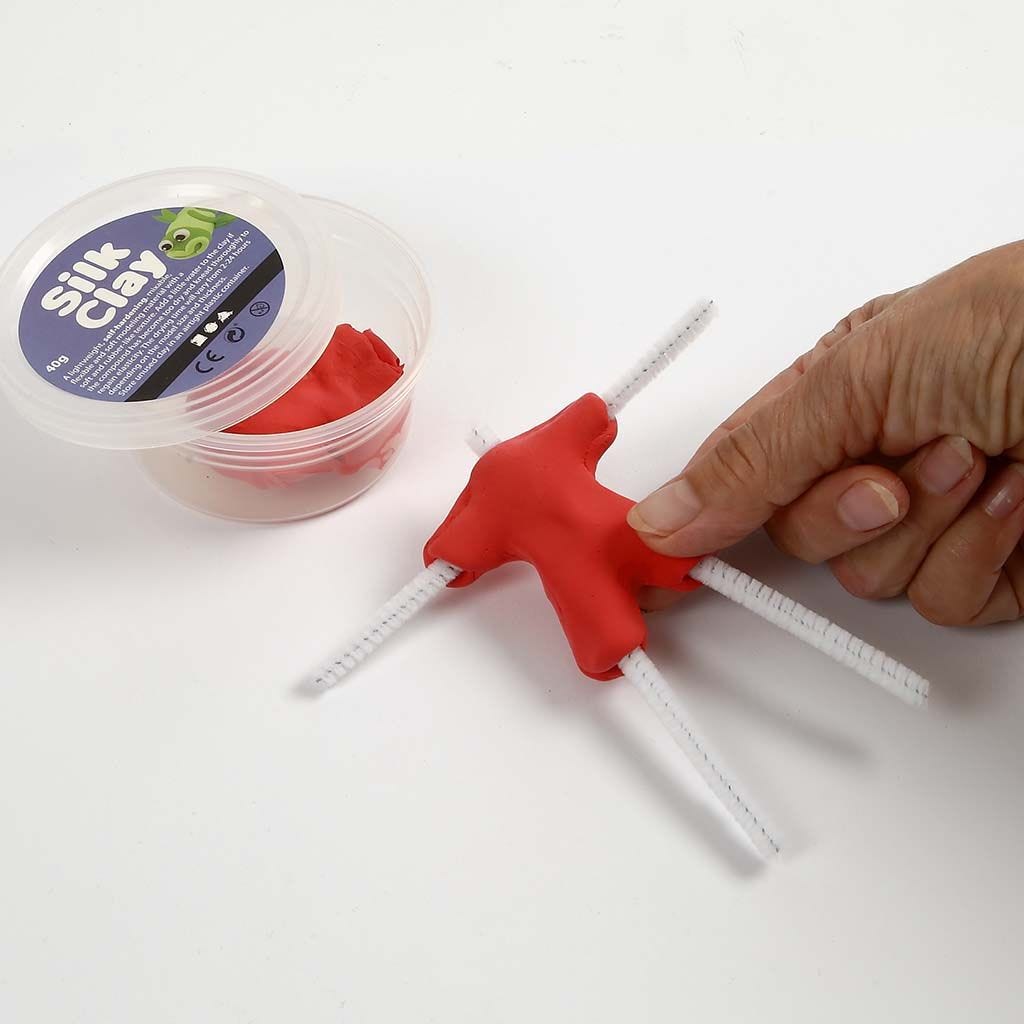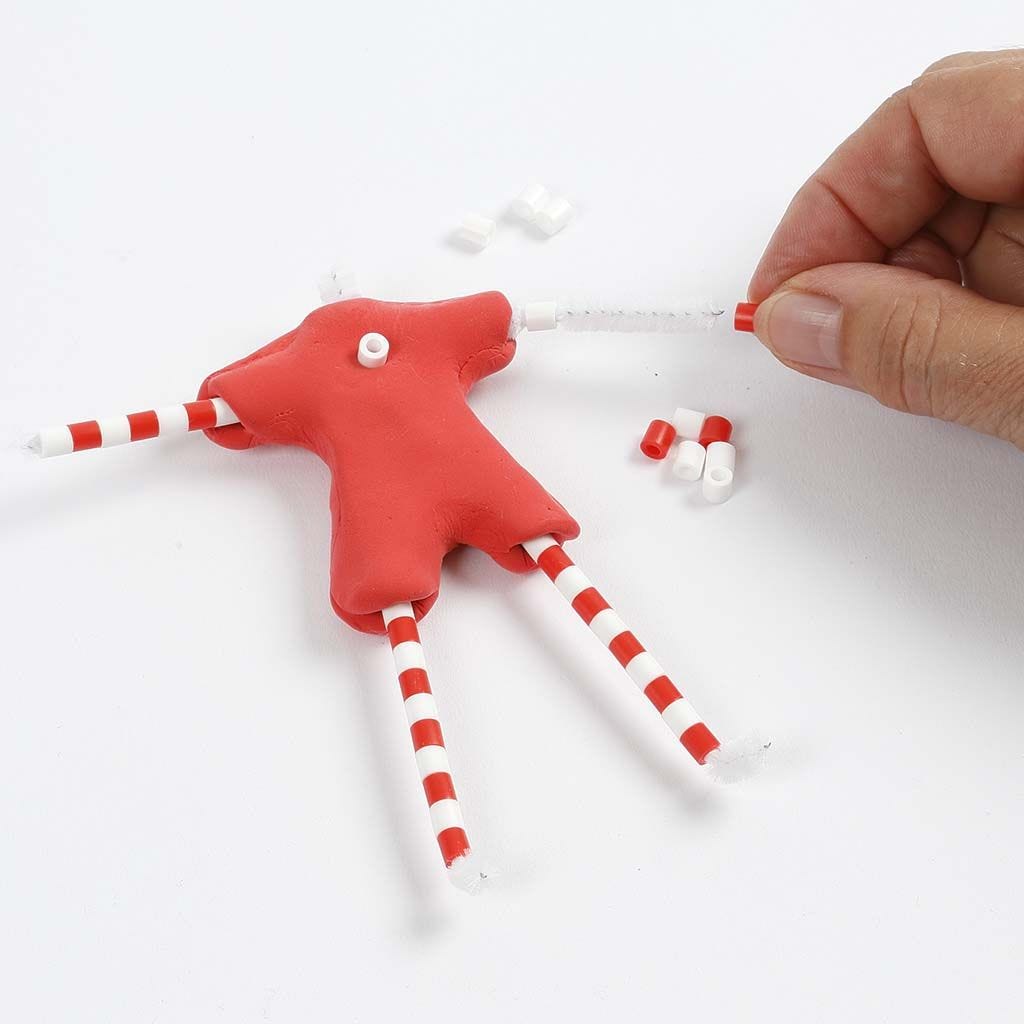 3
Thread Nabbi beads onto the pipe cleaners for arms and legs.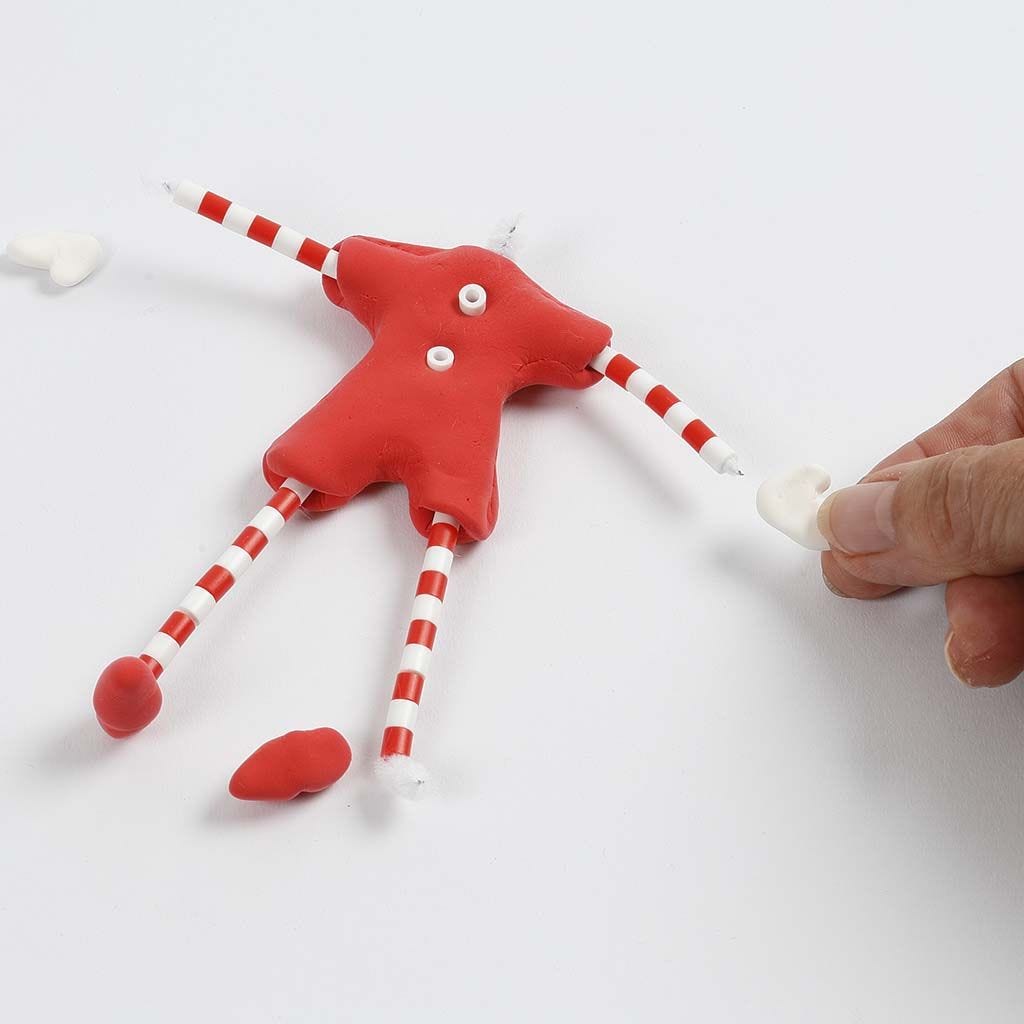 4
Make Silk Clay mittens and feet and attach onto the arms and legs.
5
Attach the head onto the skeleton with a glue gun. Push Nabbi beads into the body for buttons.
Copyright © 2013-present Magento, Inc. All rights reserved.