Hanging decorations made from self-hardening clay decorated with natural materials
Hanging decorations made from self-hardening clay decorated with natural materials
Make these hanging decorations from self-hardening clay decorated with natural materials and imprints of, for example, star anise and acorns.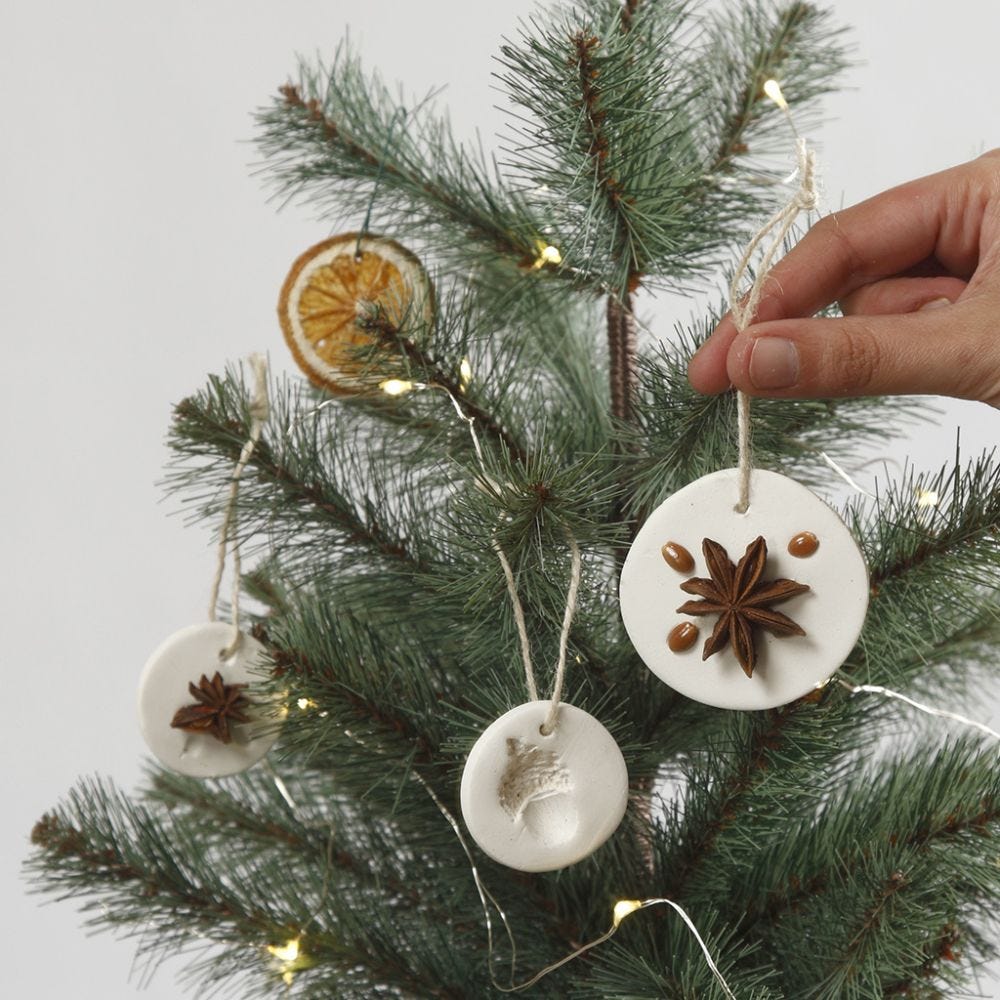 How to do it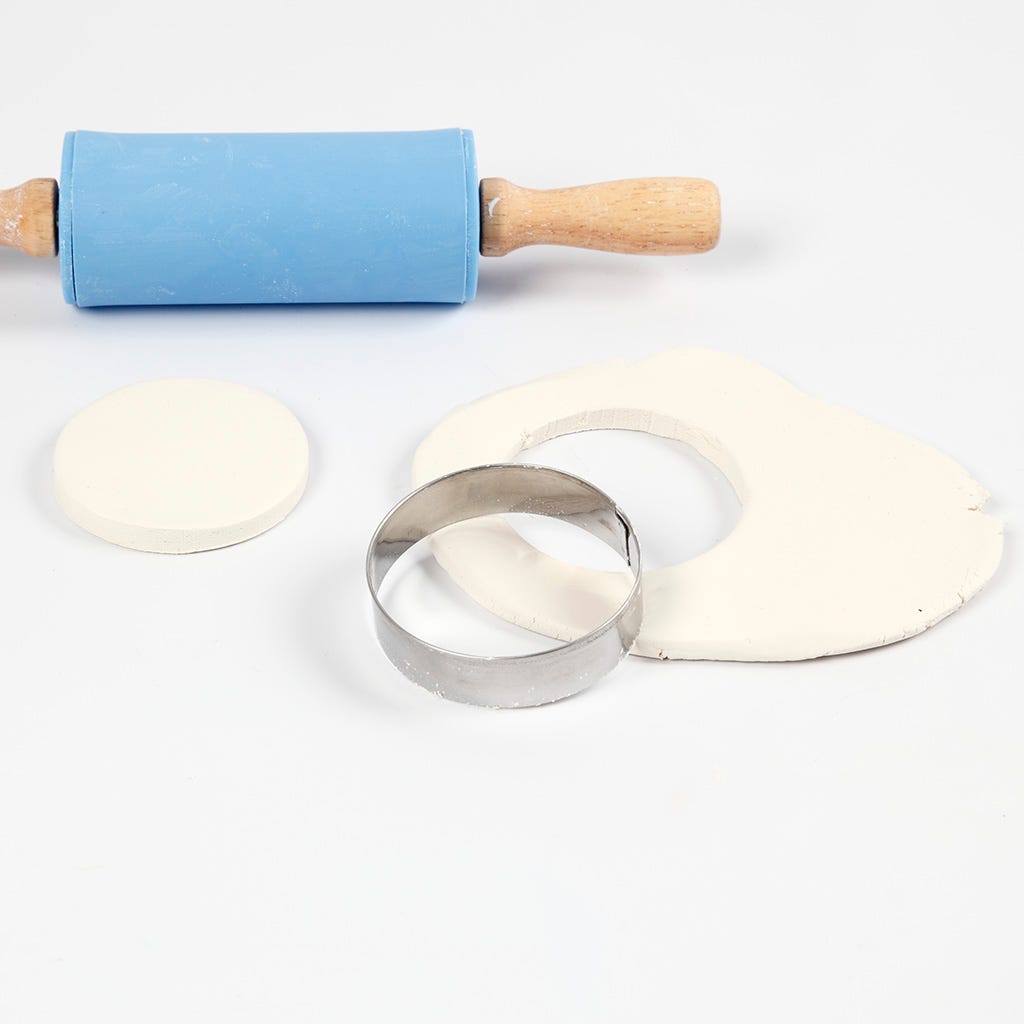 1
Roll self-hardening clay flat with a rolling pin. Cut out a round shape with a round shape cutter.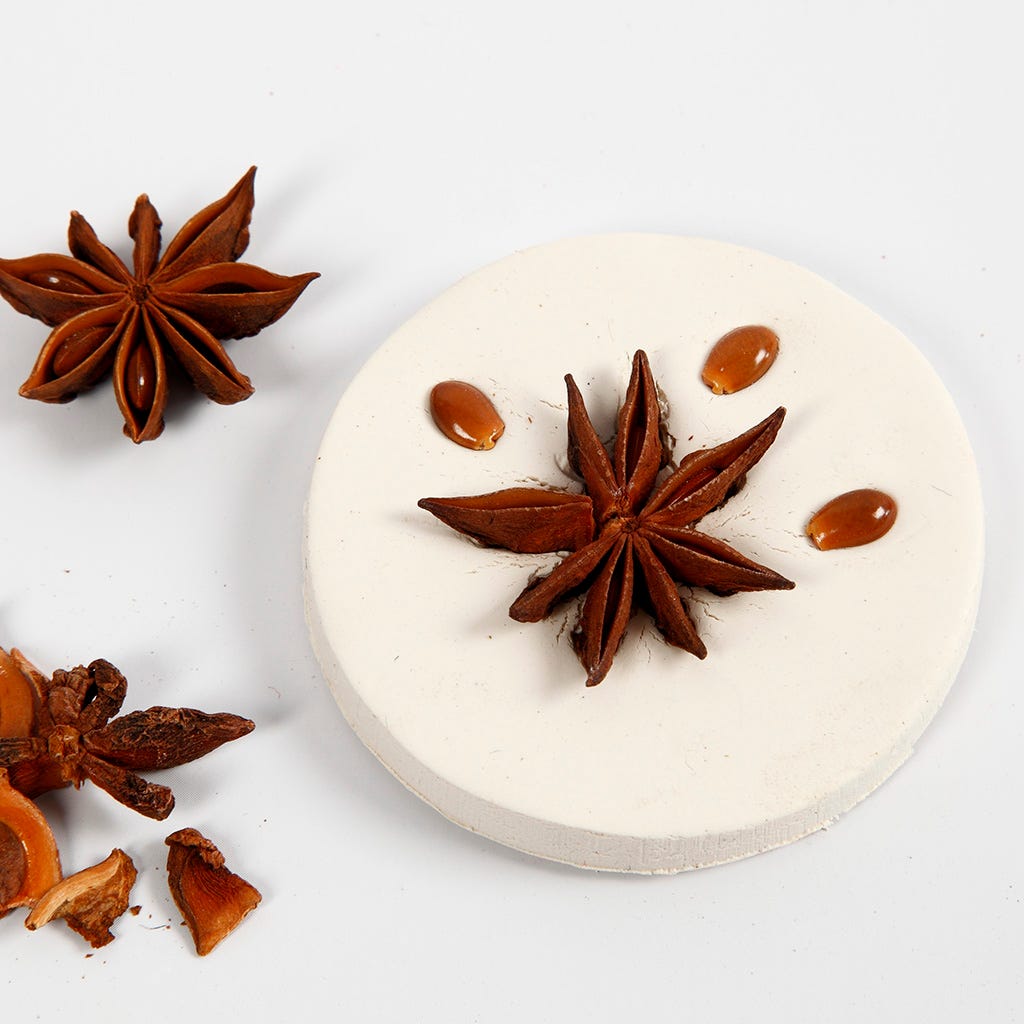 2
Push natural materials into the damp clay, for example, star anise and star anise seeds.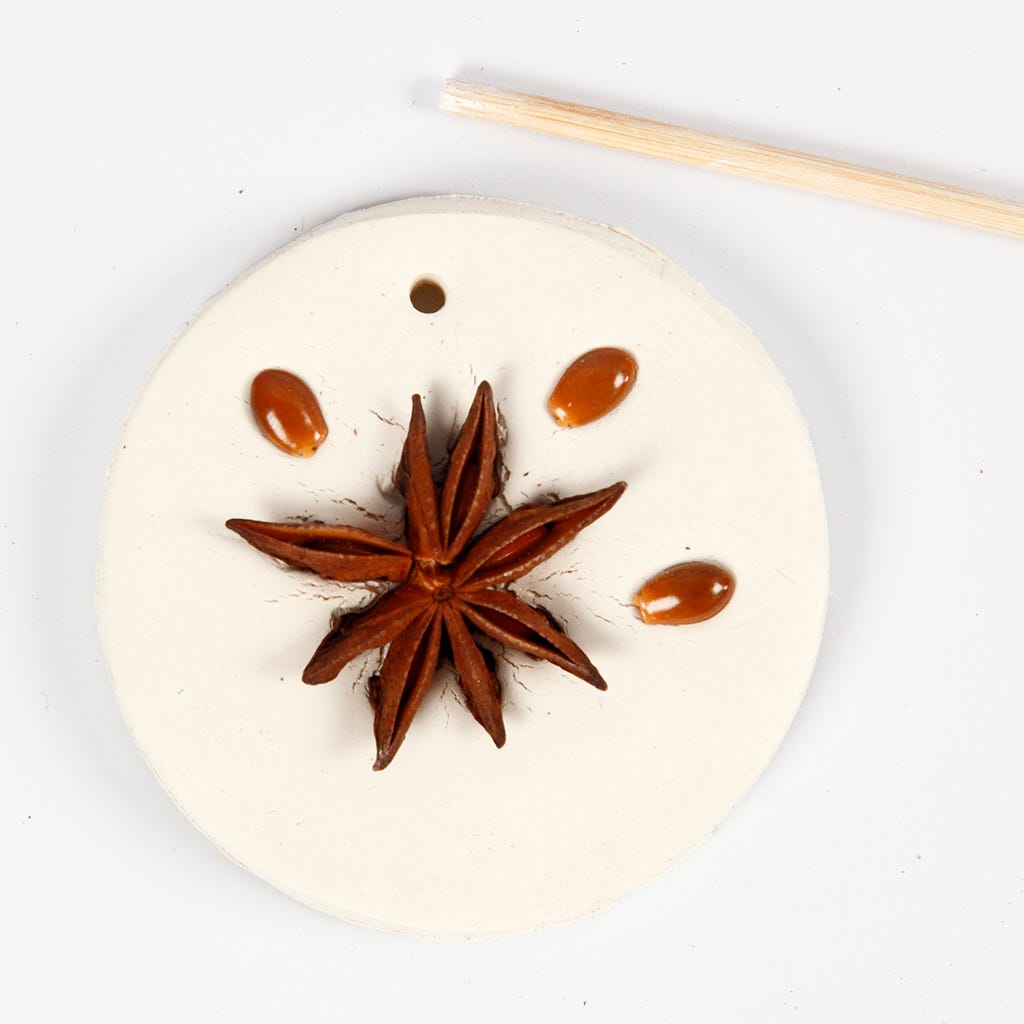 3
Make a hole for hanging before the clay dries using a thin wooden stick.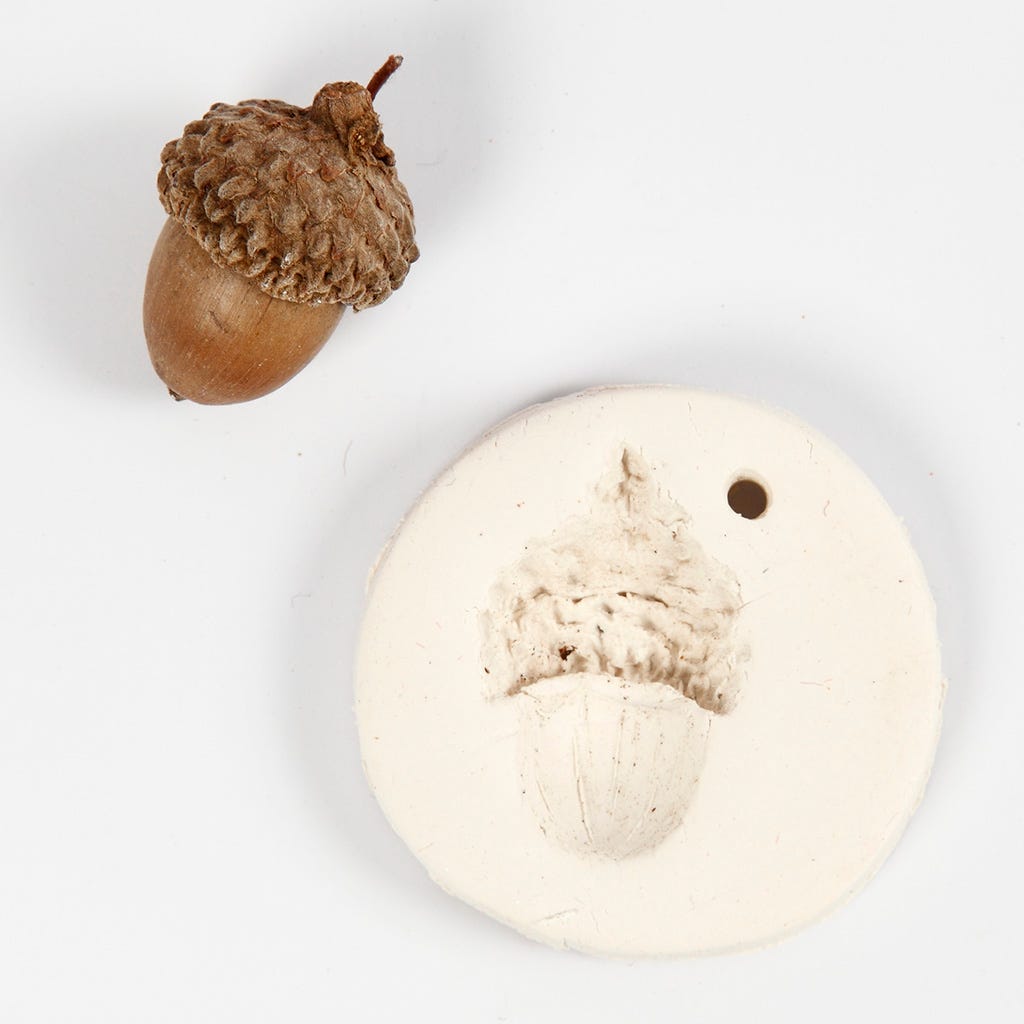 4
Push an acorn into the damp clay and then remove it to make an imprint.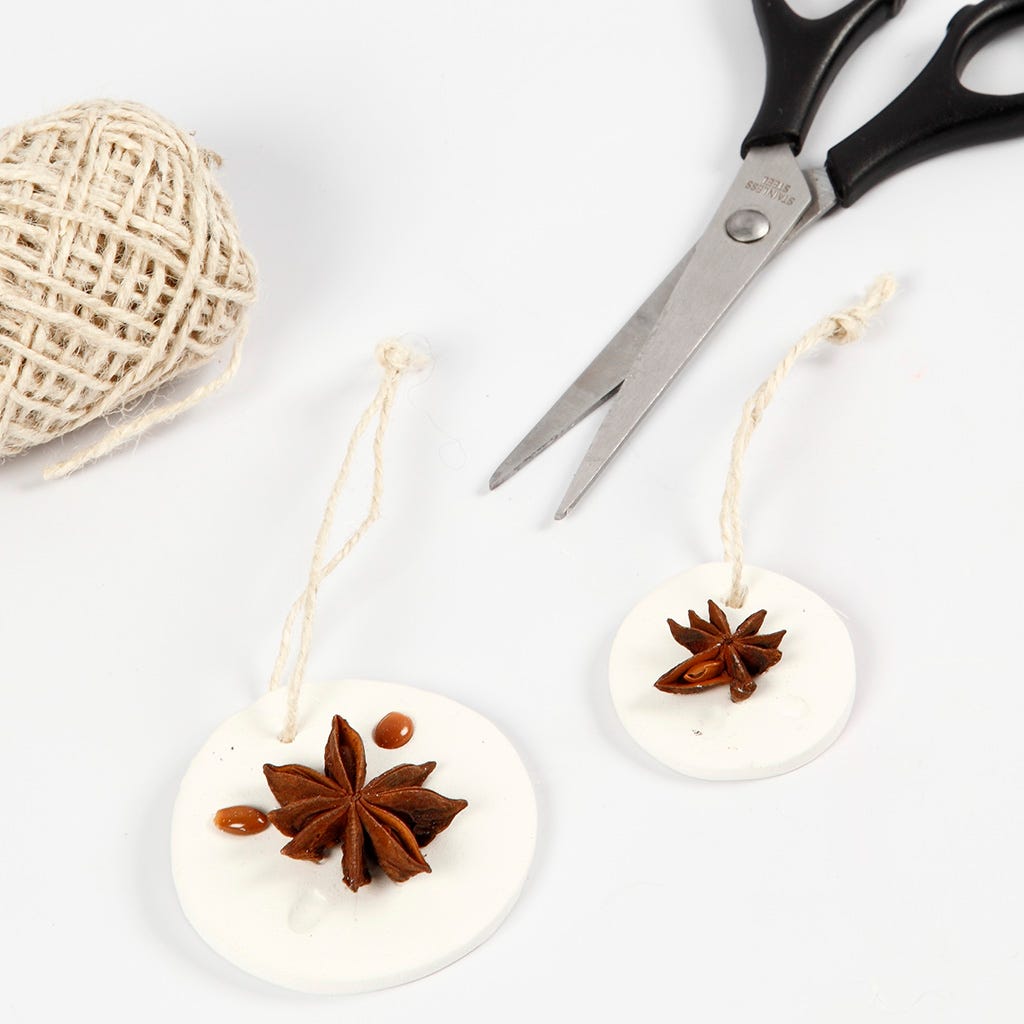 5
Leave the hanging decorations to dry and thread a piece of natural hemp through the hole.