Hanging decorations made from bamboo rings and faux leather paper leaves
Make a decorative hanging decorations from bamboo rings with faux leather paper leaves folded in concertina fashion.
How to do it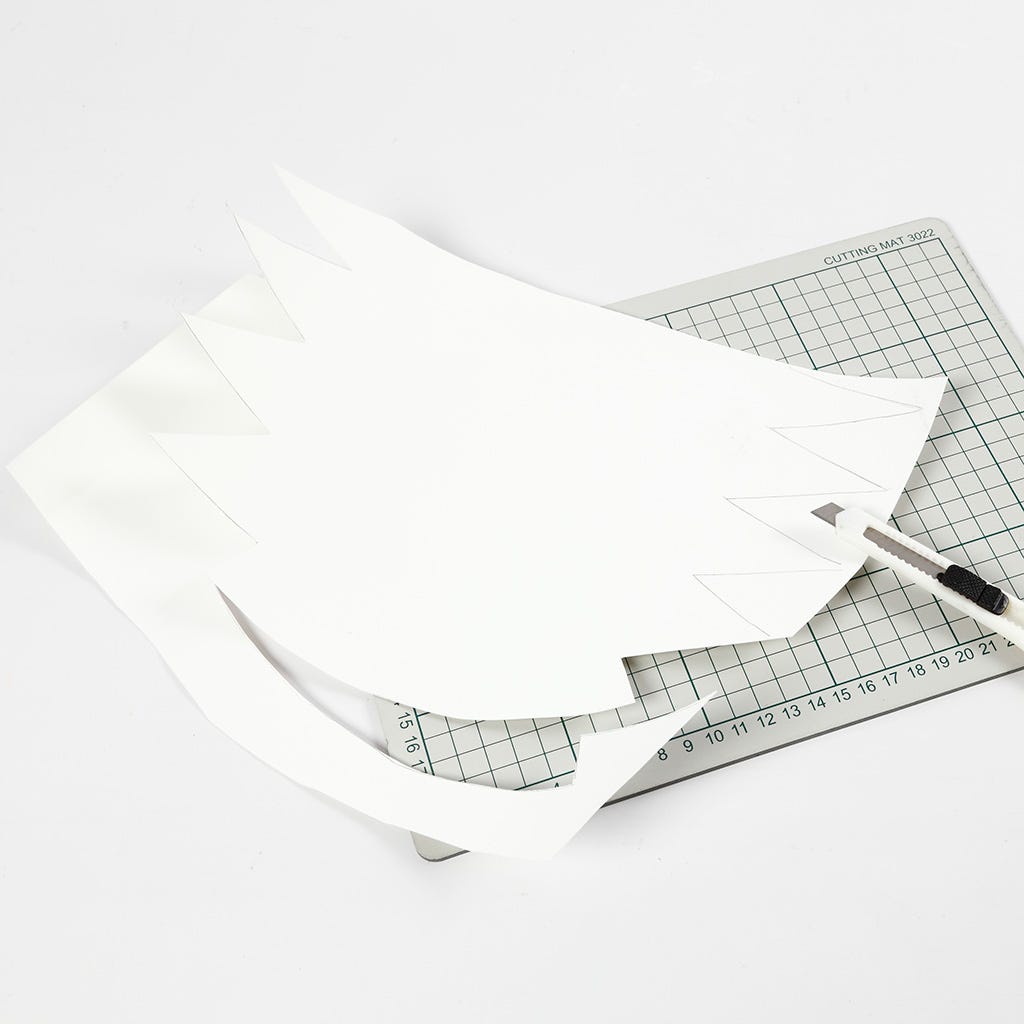 1
Print the template which is available as a PDF file on this page. Copy the templates onto faux leather paper and cut out. Cut away the pencil lines as they are difficult to rub out with a rubber. Alternatively, you may cut out the template directly without using a pencil.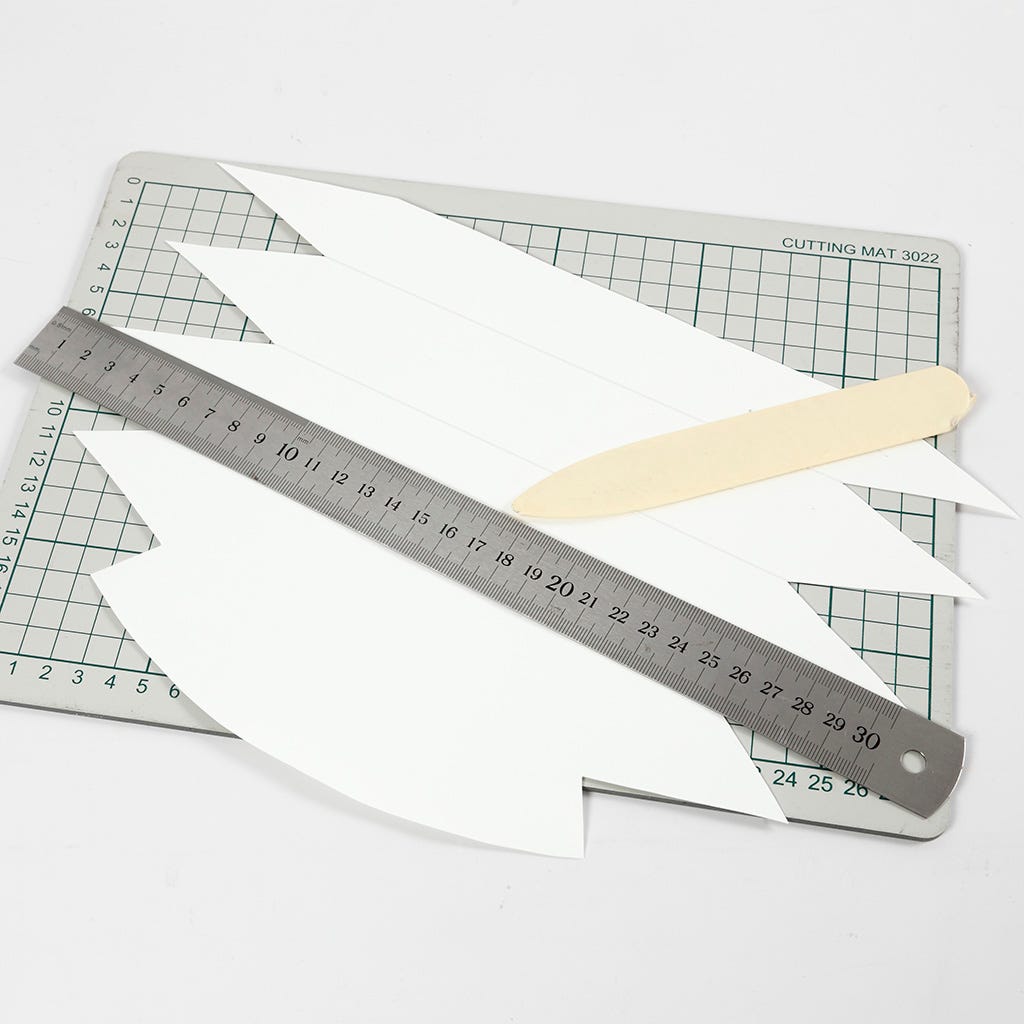 2
Score lines using a ruler. Score from tip to tip and from notch to notch as shown in the photo.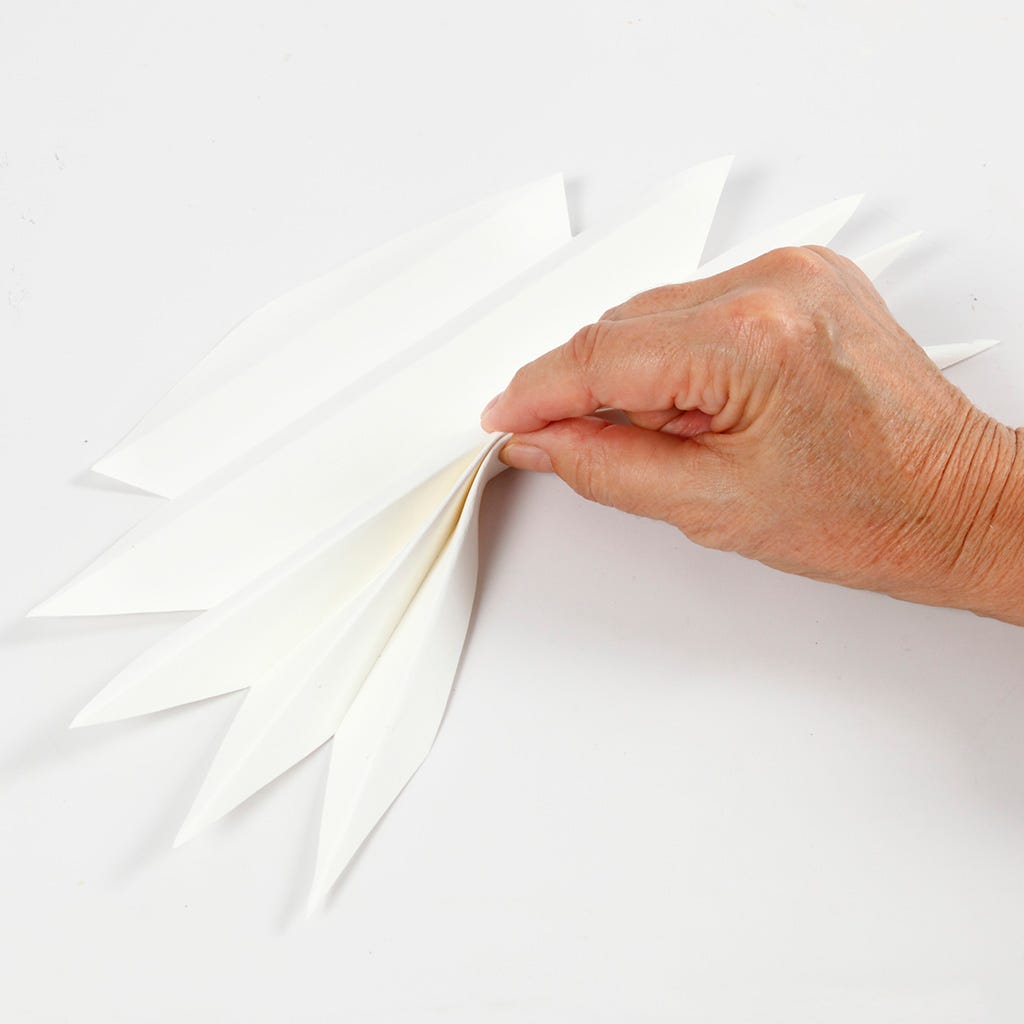 3
Fold the lines in concertina fashion making pleats.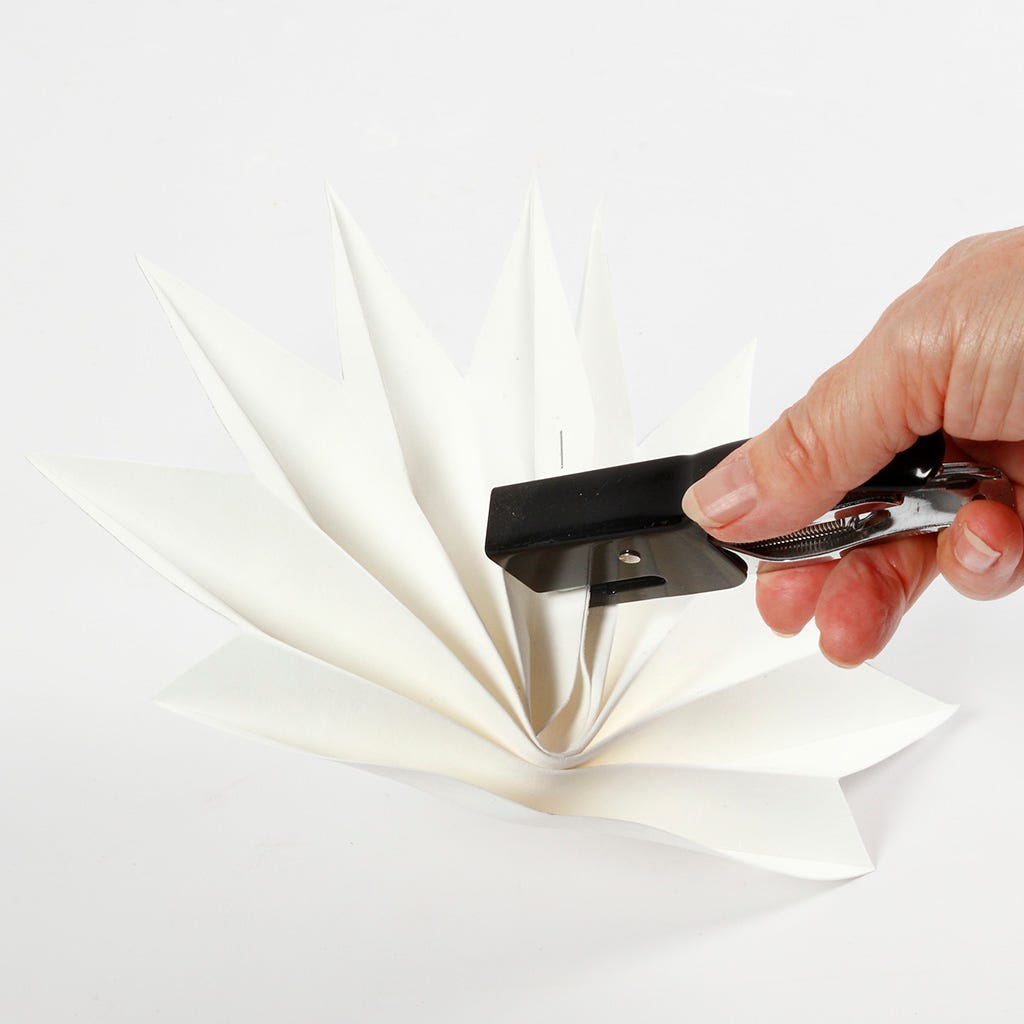 4
Double over and staple together as far inside the fold as possible.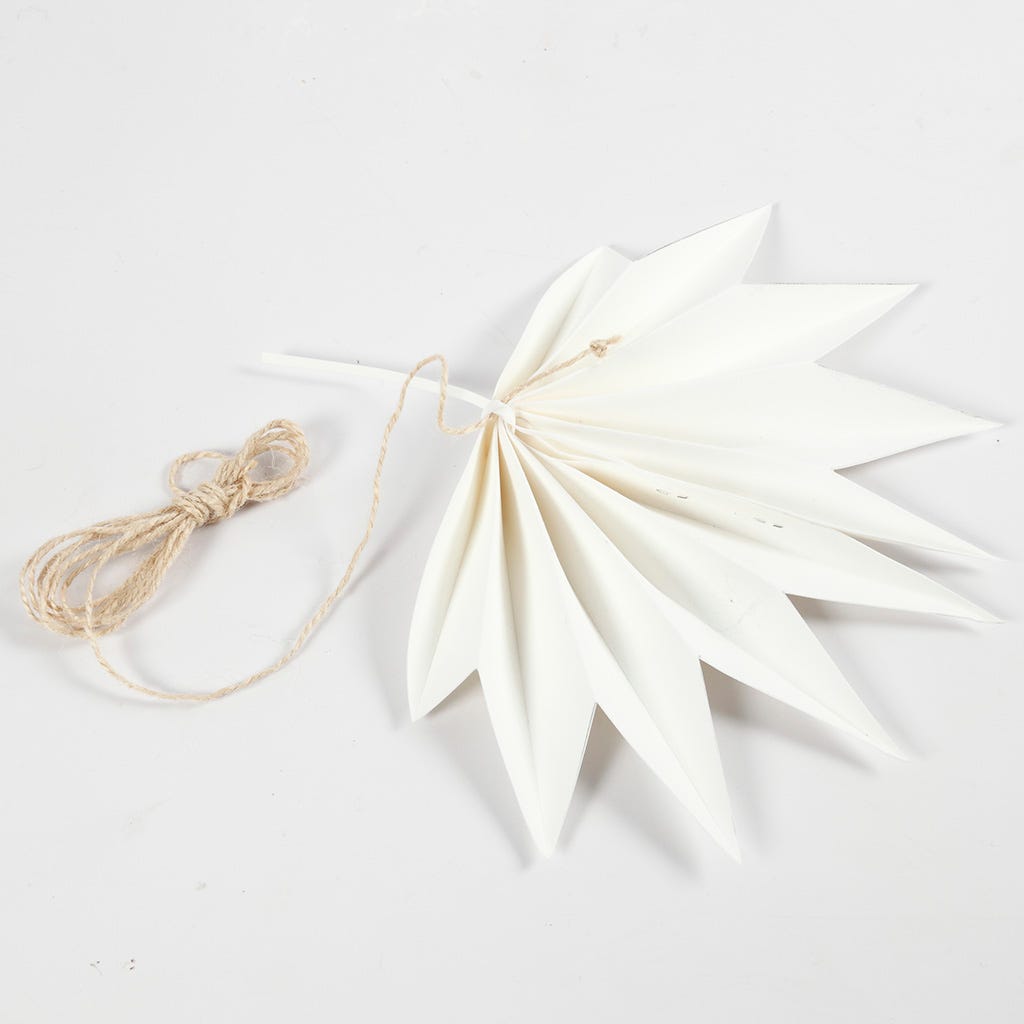 5
Cut a thin strap from faux leather paper and tie it around the leaf where the faux leather paper is folded in the middle as shown in the photo. Tie a piece of natural twine for hanging onto the thin faux leather strap.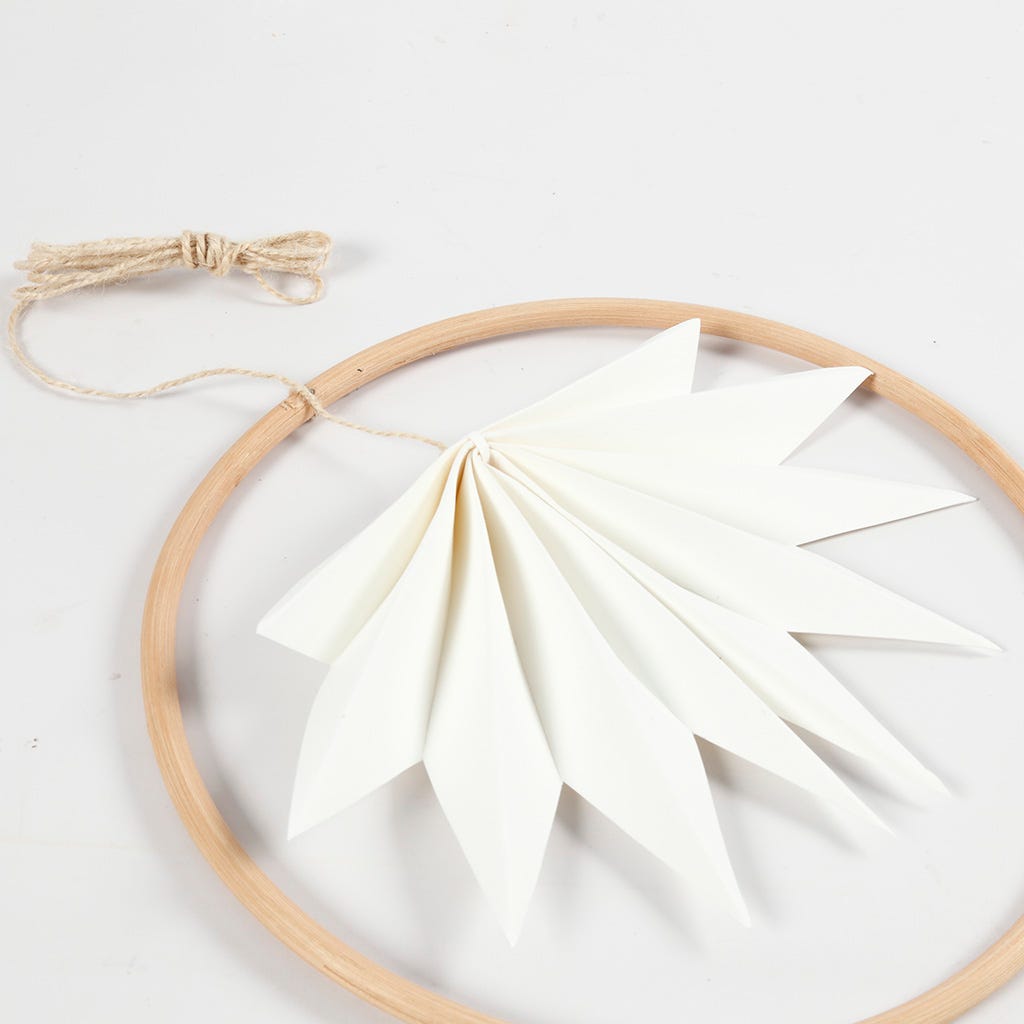 6
Tie the piece of natural hemp around the bamboo ring so that the leaf hangs in the middle of the bamboo ring. Let the piece of natural hemp for hanging continue to your chosen length.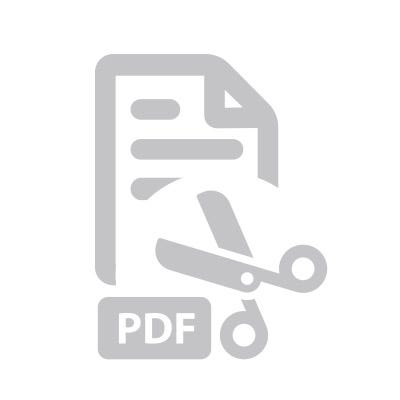 Attached file:
Download
I'm shopping as
b2c incl. tax
b2b excl. tax
b2g excl. tax
Go back
I'm shopping as
Continue as guest
Copyright © 2013-present Magento, Inc. All rights reserved.