Gift Wrapping with Decorations from Vivi Gade "Skagen" Design
Gift Wrapping with Decorations from Vivi Gade "Skagen" Design
These gifts are wrapped in gift wrapping paper with paper raffia and natural hemp tied around. They are decorated with stickers with designs, attached onto circles and borders made from glitter film. How to do it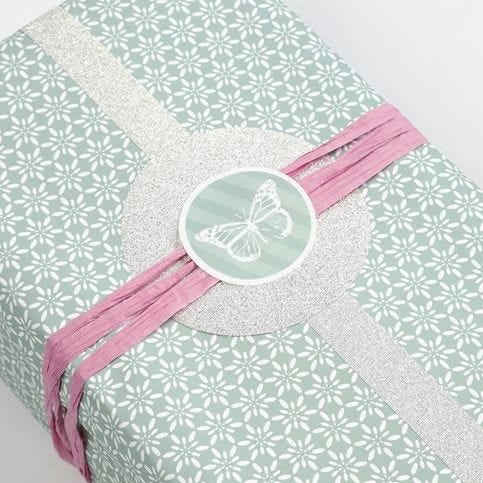 1.
Measure and cut out a circle from glitter film. Glue the circle/disc onto the gift using E-Z Runner and decorate with stickers, ribbon and glitter tape as shown.
Copyright © 2013-present Magento, Inc. All rights reserved.