Polystyrene eggs covered with Foam Clay Glitter and with an added bow tied in Organza Ribbon.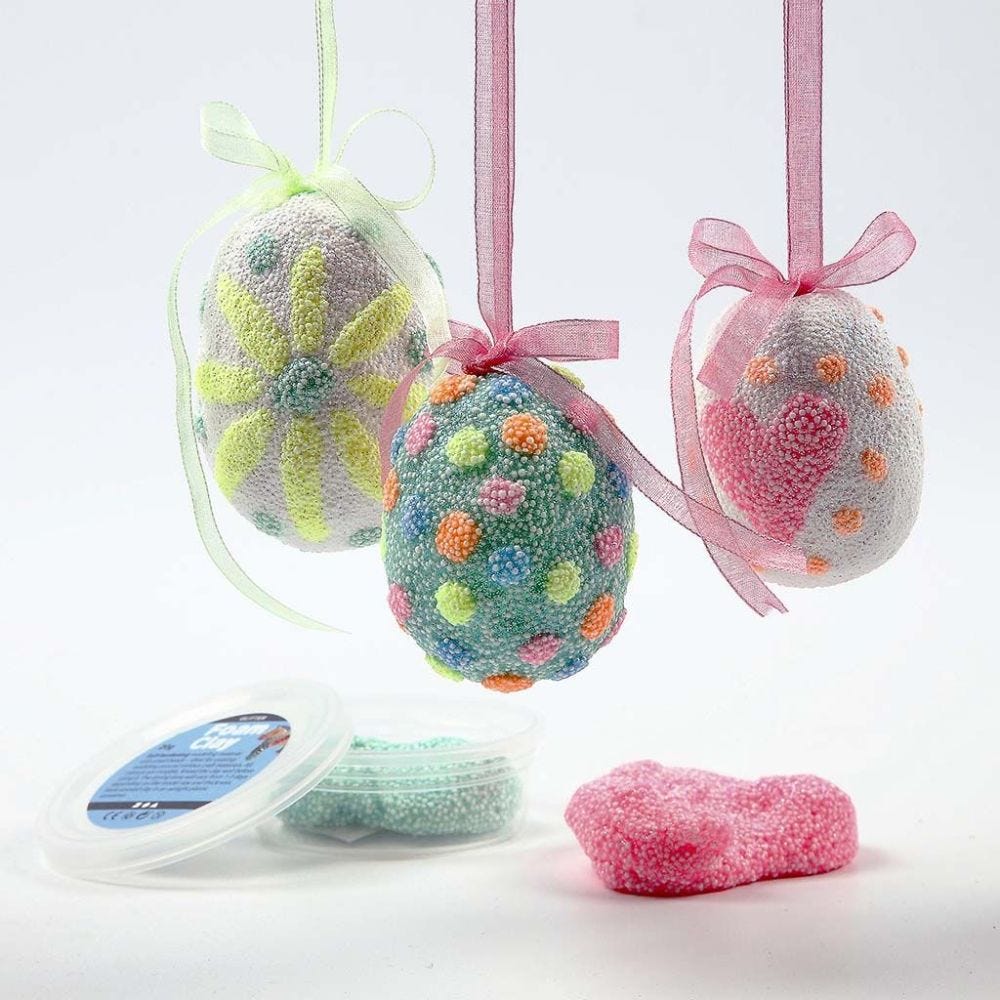 How to do it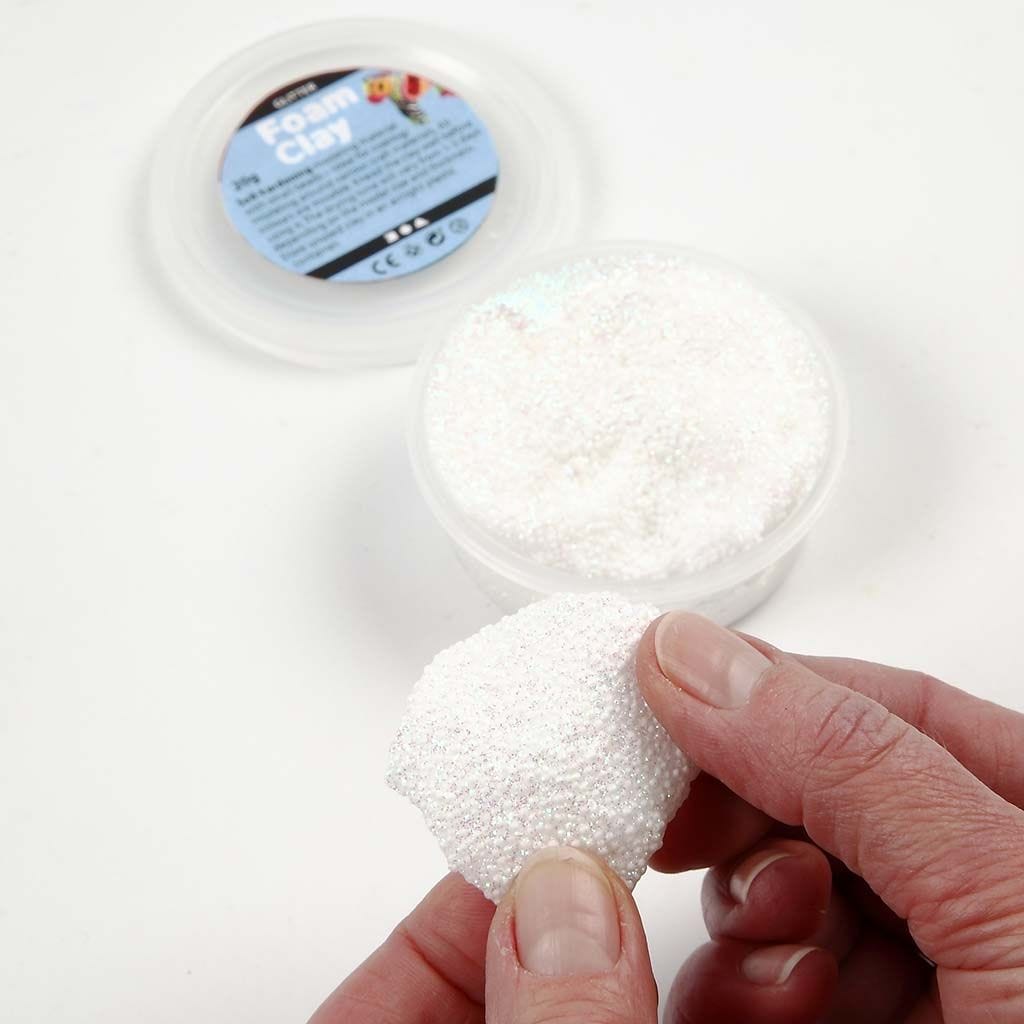 1.
Flattten a lump of Foam Clay.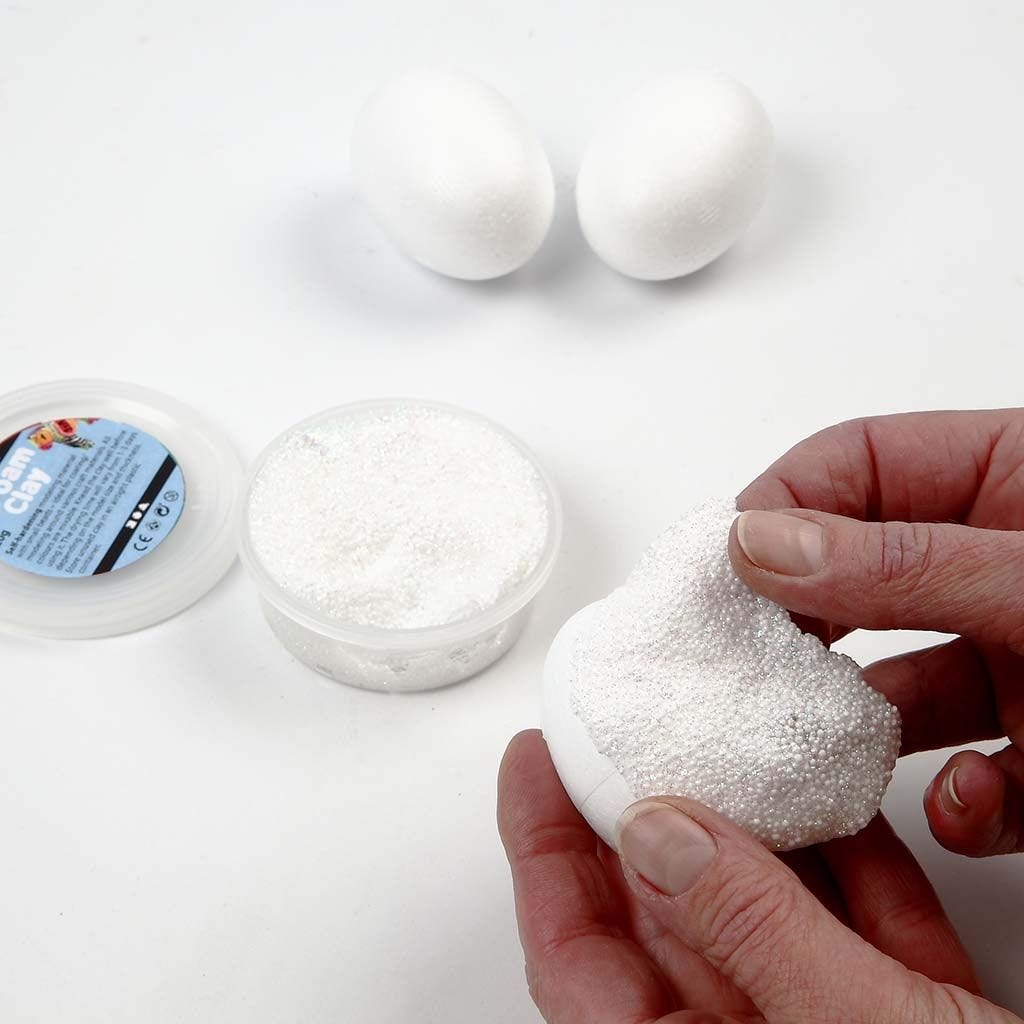 2.
Cover the egg with Foam Clay.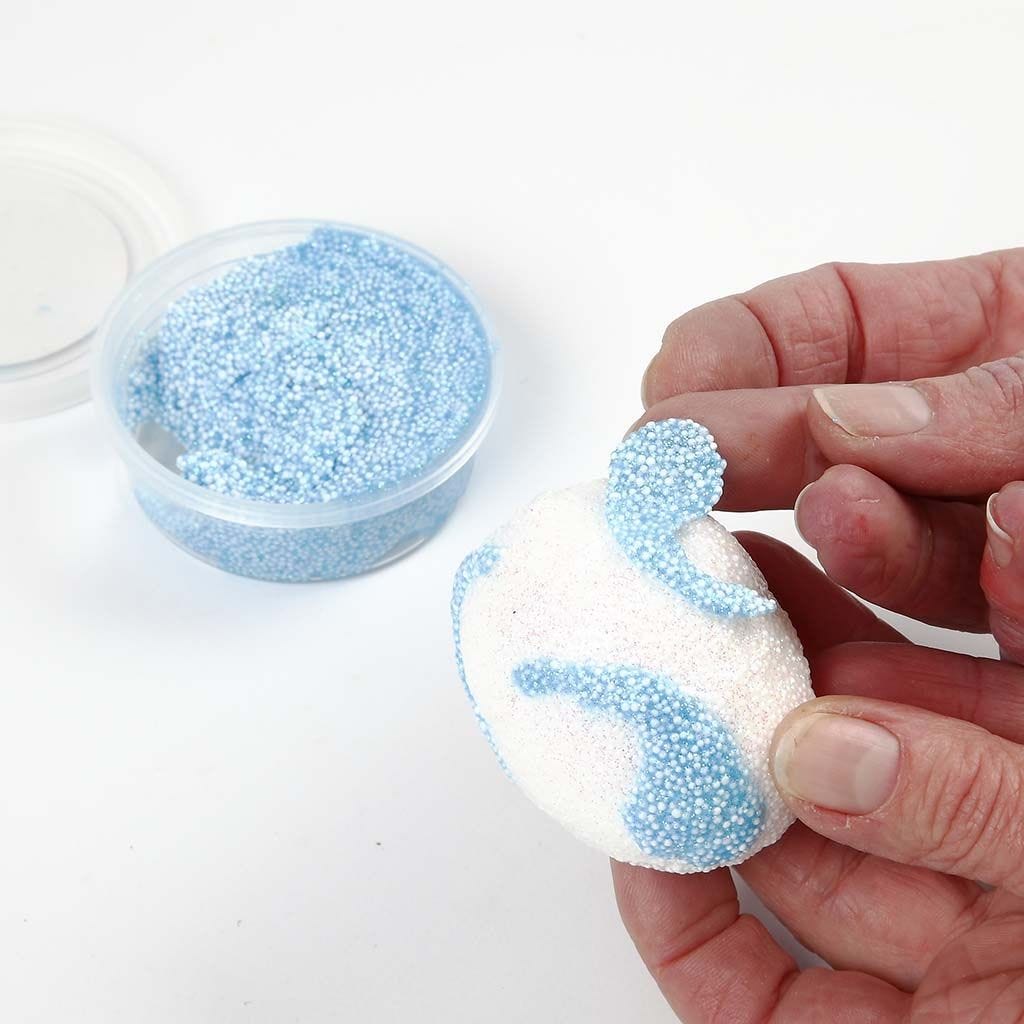 3.
Then make your chosen pattern with one or more colours. The best result is achieved by allowing the white Foam Clay to dry completely before creating a pattern.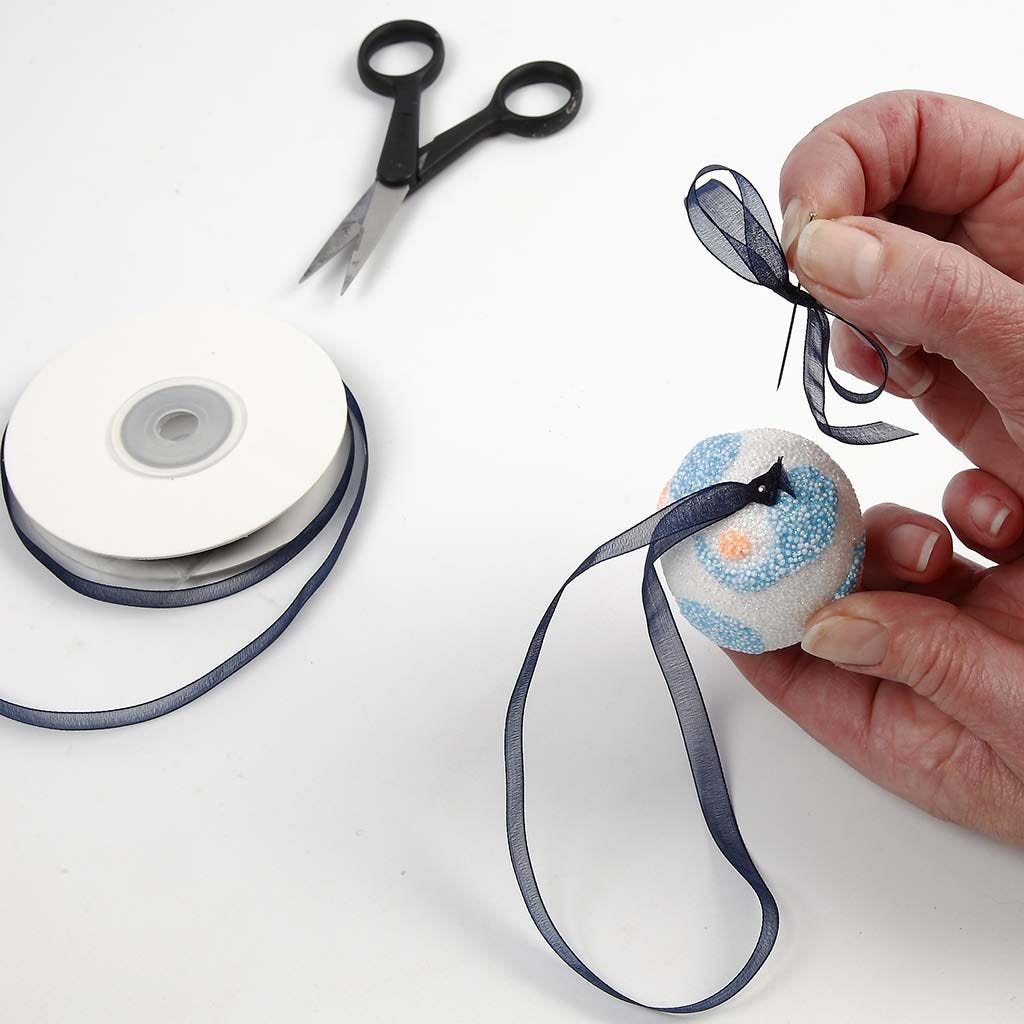 4.
When everything is dry, make a small organza bow and an organza ribbon for hanging. Attach both at the top with a pin.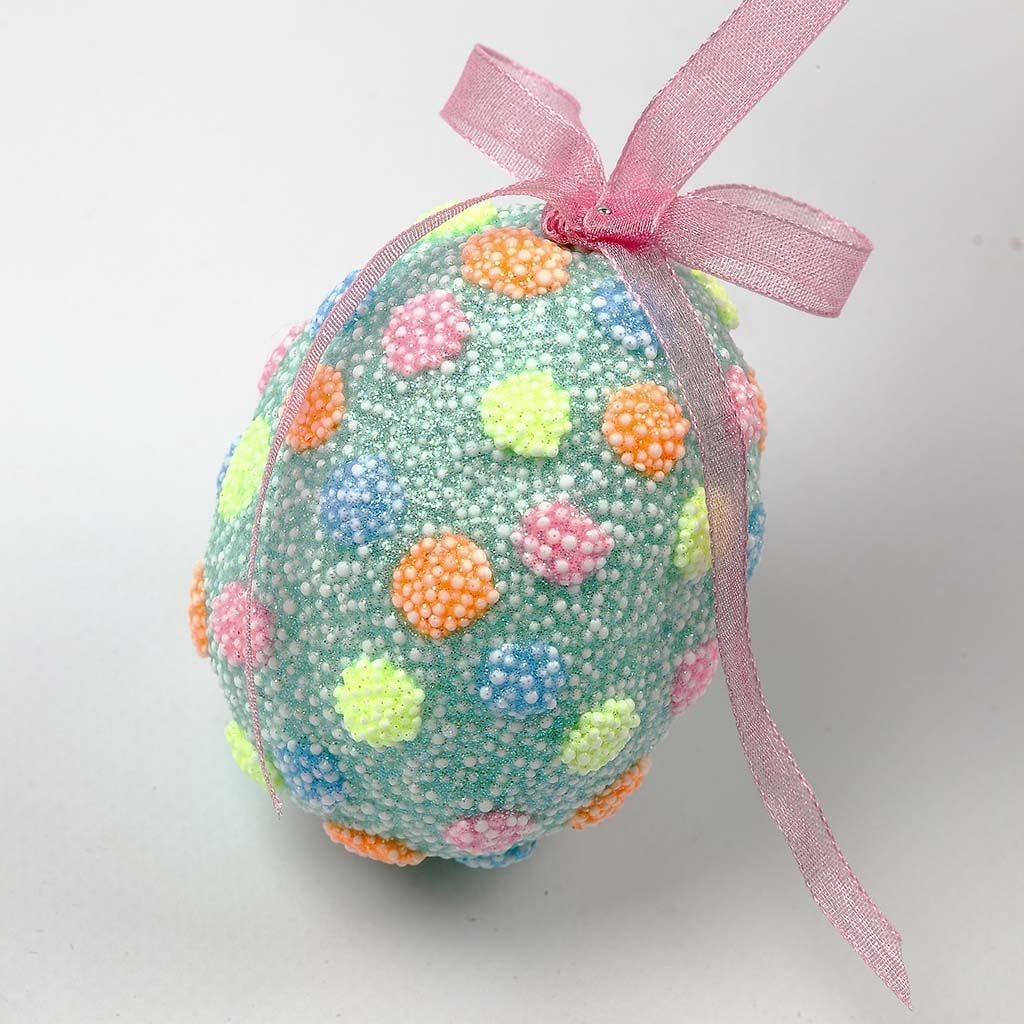 Copyright © 2013-present Magento, Inc. All rights reserved.