Felt Hanging Decorations with Vintage Die-Cuts, Glitter and Beads
Felt Hanging Decorations with Vintage Die-Cuts, Glitter and Beads
The punched-out felt shapes are decorated with glued-on vintage die-cuts and sparkling gold 3D Liner. A piece of natural hemp decorated with wooden beads in different shapes is attached for hanging. How to do it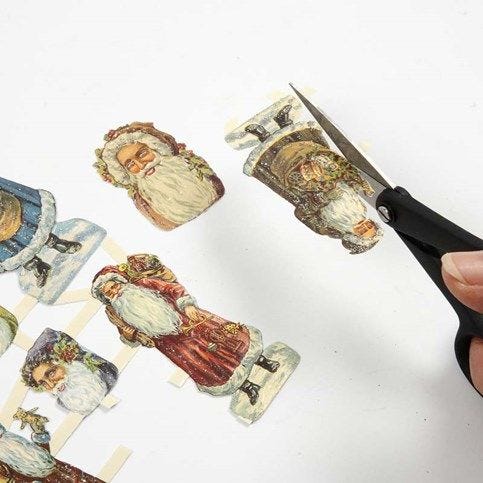 1.
Cut a vintage die-cut away from the sheet.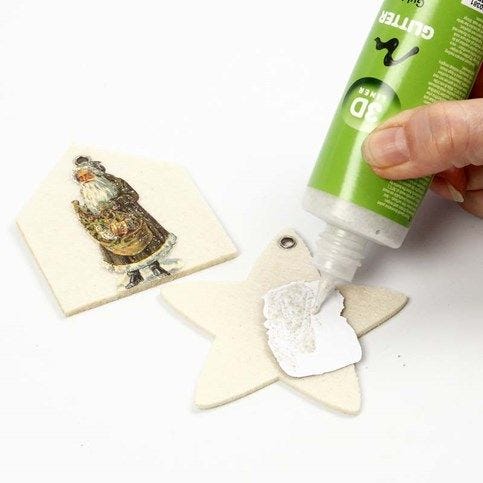 2.
Use 3D Liner when attaching the vintage die-cut onto the felt shape.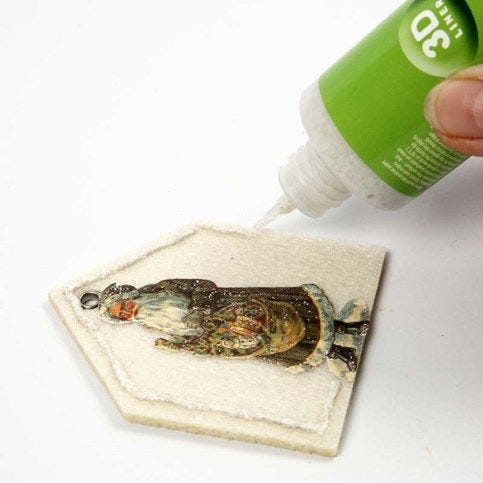 3.
Draw a sparkly frame around the vintage die-cut on the felt shape using 3D Liner.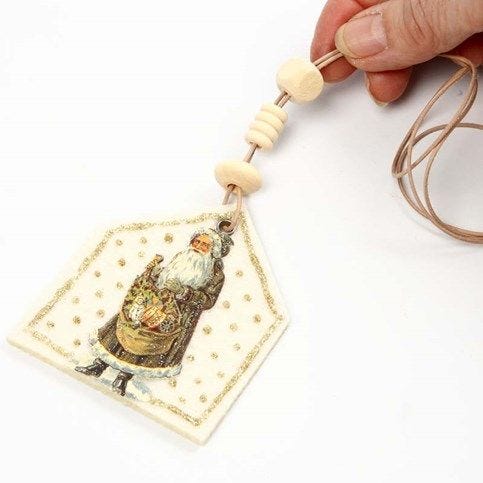 4.
Attach a piece of natural hemp or leather cord – decorated with wooden beads - through the hole at the top for hanging.