Wooden products may be decorated with paper. Choose from covering paper (glazed paper, wrapping paper etc.) or transparent paper (napkins, tissue paper etc.). You may cut, tear and punch out the paper. We recommend decoupage lacquer for gluing.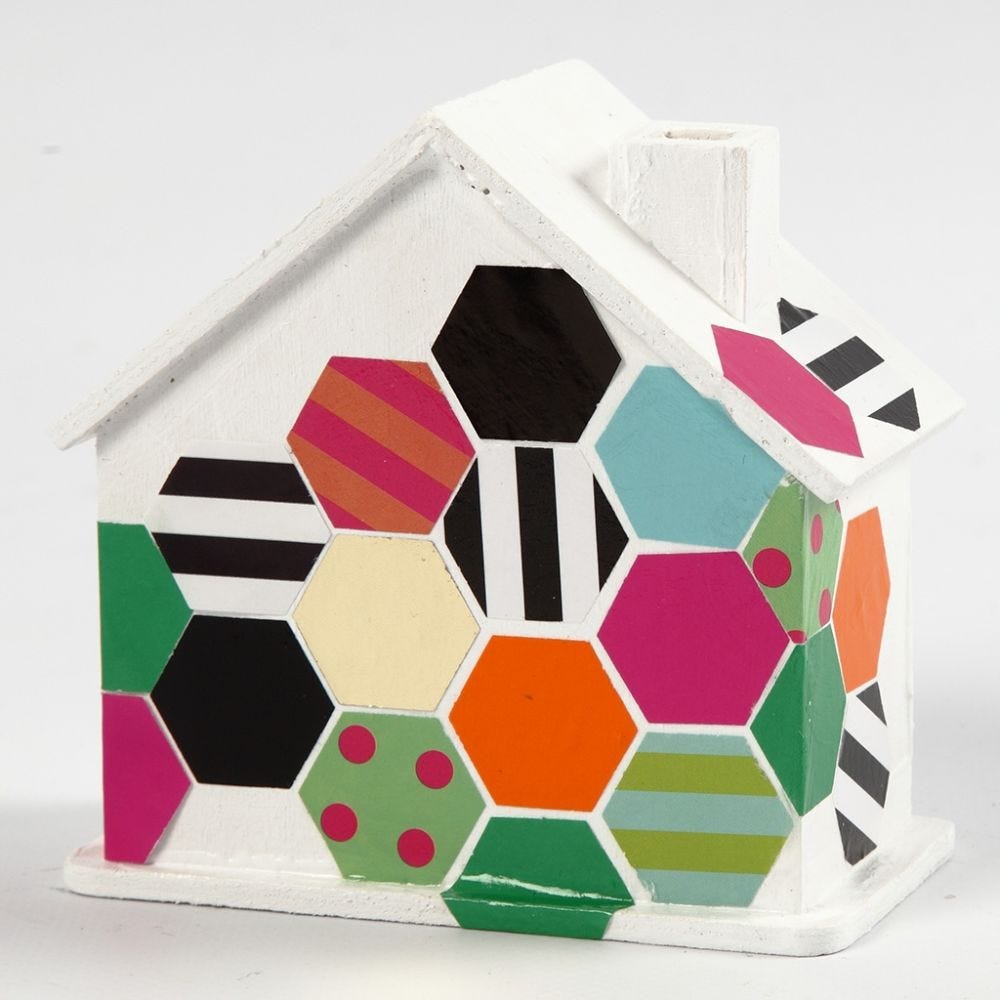 How to do it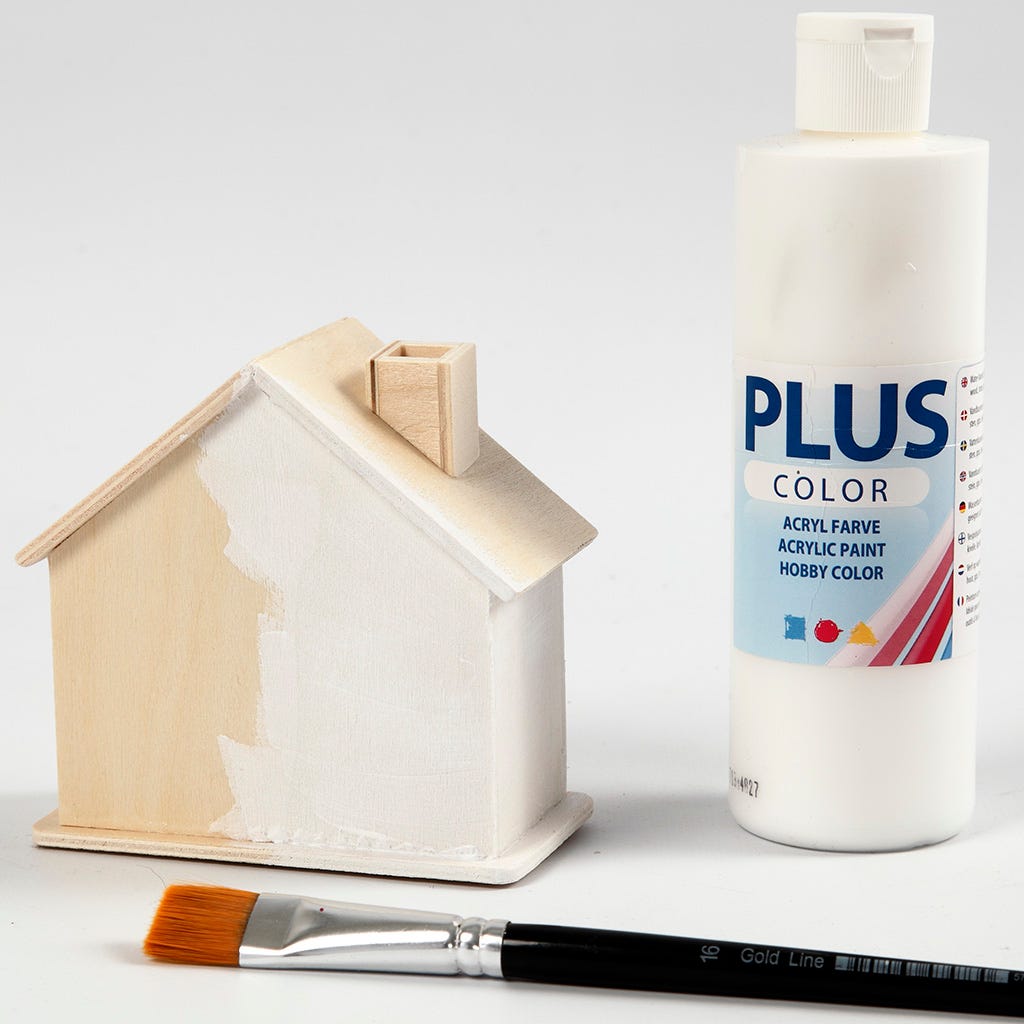 1
Paint the wooden item with Plus Color craft paint which has an excellent opacity and leave to dry. Choose white paint if the paper is transparent to ensure that the colours and patterns of the paper stand out as brightly and intensely as possible after gluing.
2
The covering paper may be cut, torn or – as in this photo – punched out with a craft punch into geometric shapes.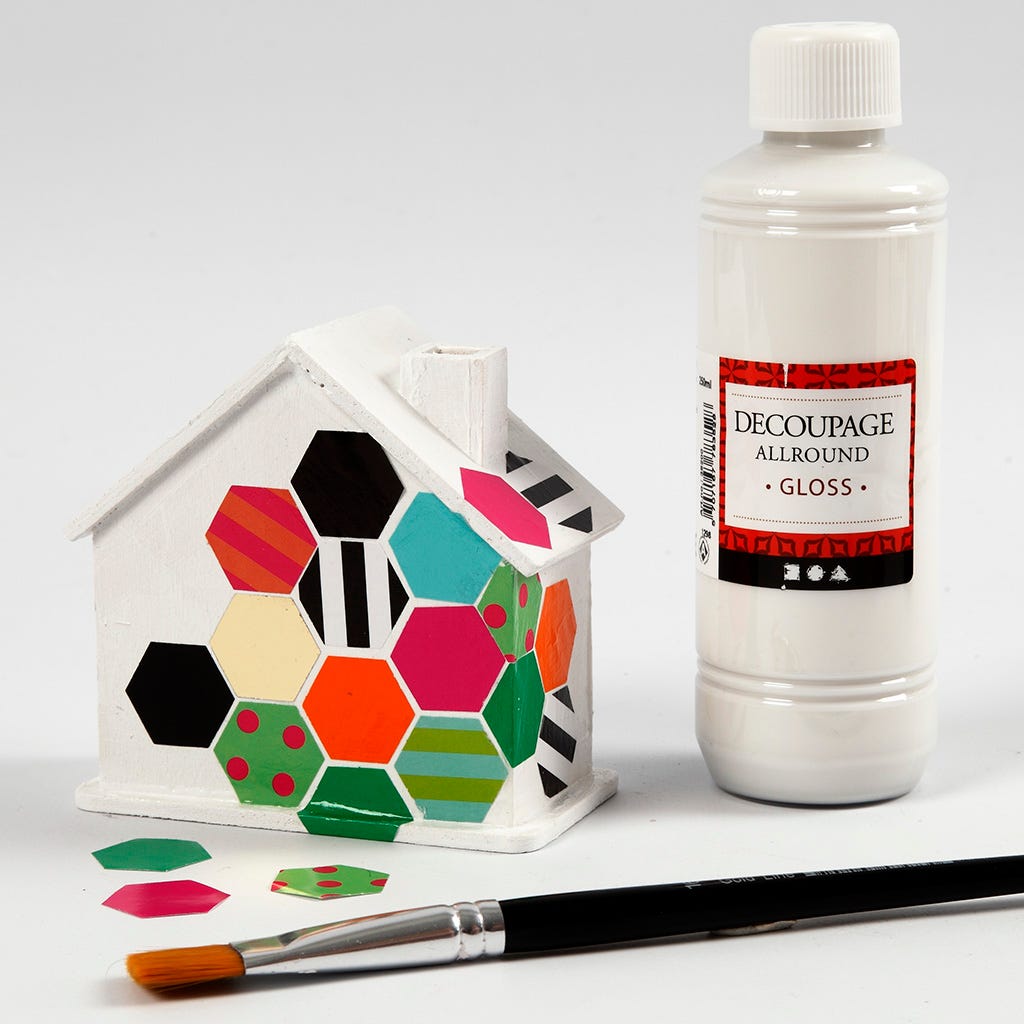 3
Apply decoupage lacquer with a brush (small areas at a time). Place the punched-out pieces of paper on top of the decoupage lacquer. Smooth with the brush from the middle and outwards to air bubbles. Choose whether you want the decoupage to cover the wooden product partially or completely. Finish by applying decoupage lacquer all over for a smooth surface and leave to dry.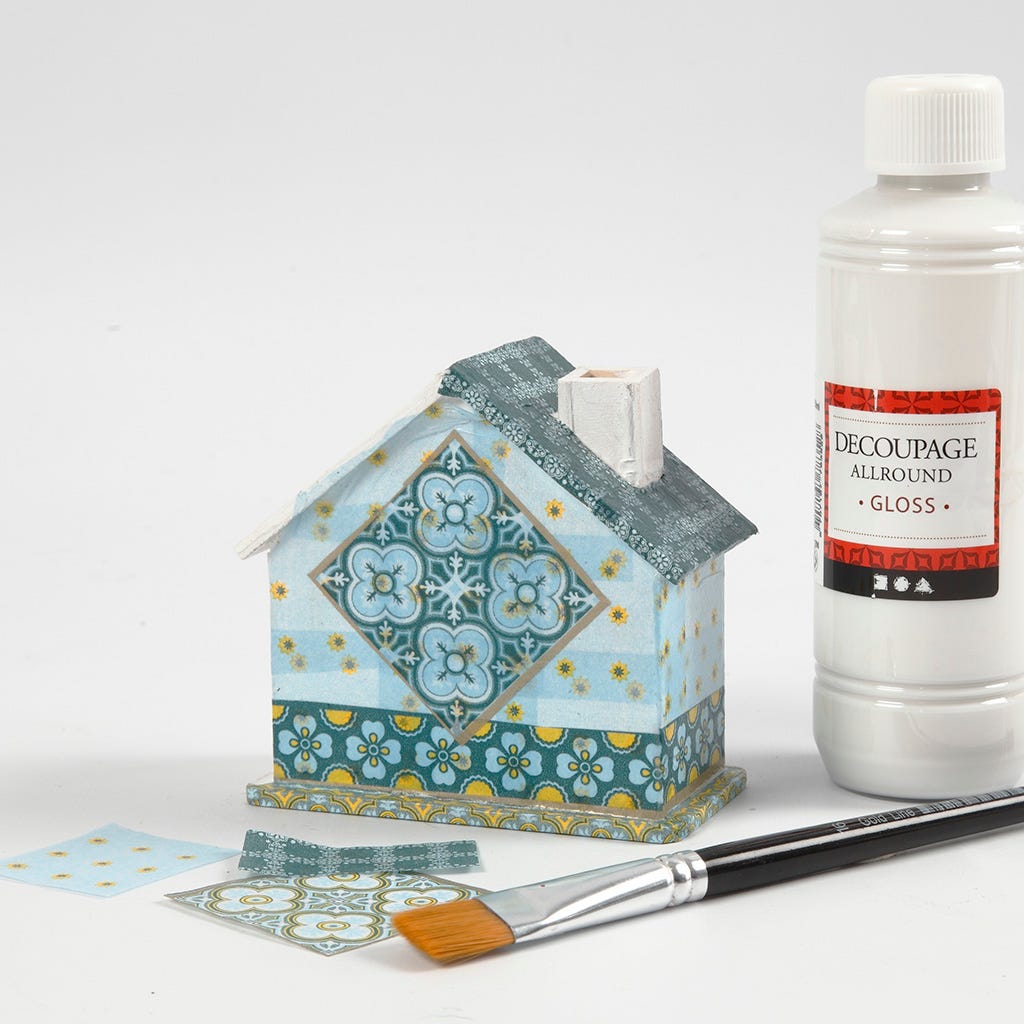 4
An alternative: Transparent paper which is cut so that the patterns are exploited for graphical effect. The procedure is the same as described in the previous steps.