A Hanging Decoration made from Punched-Out Paper Circles
This hanging decoration is made from paper circles, punched out from Vivi Gade Design paper (the Copenhagen series) using a lever punch. The circles are assembled into a bauble, a piece of paper string – decorated with red wooden beads - is attached. How to do it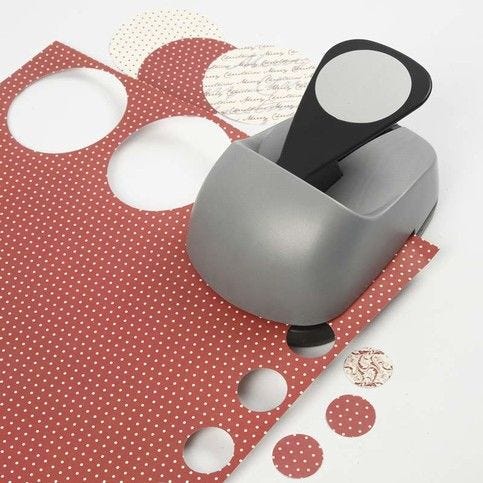 1.
Punch out circles from Vivi Gade Design paper using a layer-on-layer paper punch. When making a hanging decoration using large circles, you will need 18-20 circles. When making a hanging decoration with smaller circles, you will need approx. 15 circles.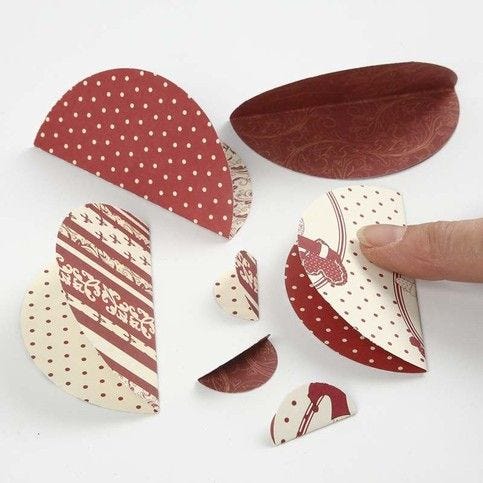 2.
Take care to fold all the circles exactly in the middle. NB! The paper is printed on both sides. Decide which one is to be the front and add the folding line/scoring line on the inside.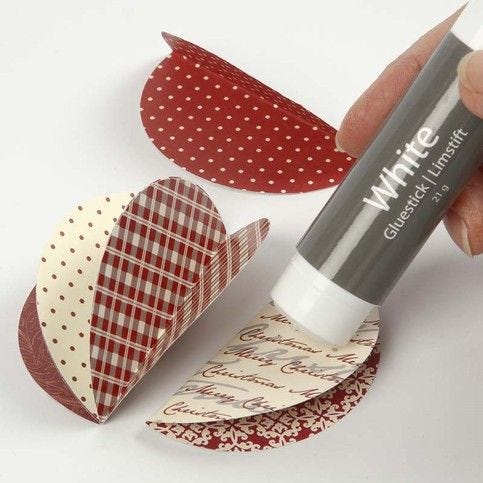 3.
Glue the half circles together to form a bauble. Start by applying glue onto the back of a half circle. Press the back of a new half circle onto the one with glue on. Now apply glue to the back of this new circle – and this is how the process continues.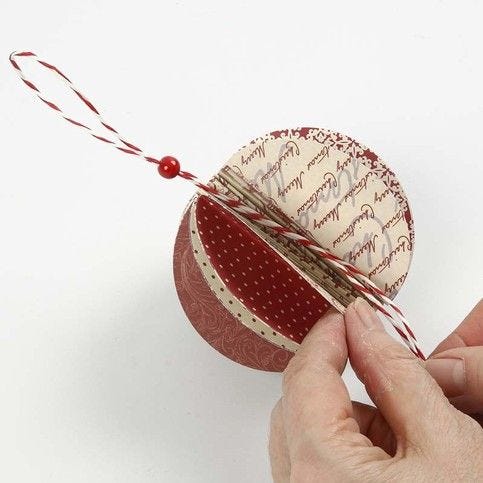 4.
Before the paper circle bauble is complete and before the two last half circles are glued together, place a doubled-over piece of string between the last two paper circles; the loop at the top and the two ends hanging underneath the bauble. NB! Thread a bead onto the piece of string beforehand.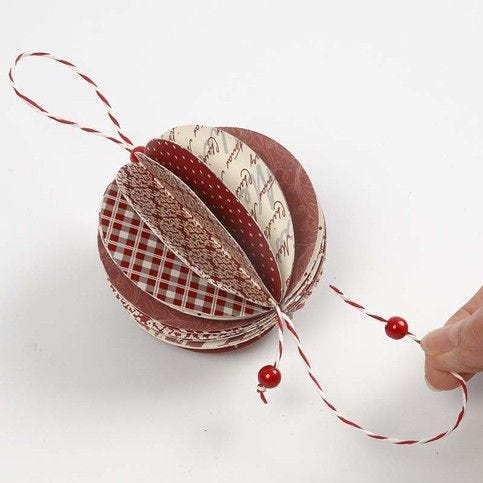 5.
Thread another wooden bead onto both ends of the string at the bottom and finish by tying a knot. NB! When making a hanging decoration with smaller paper circles, attach a single piece of string with a loop at the top for hanging.
Copyright © 2013-present Magento, Inc. All rights reserved.