A lovely embroidered imitation Snakeskin Plastic Foil. Glued onto a barrette. How to do it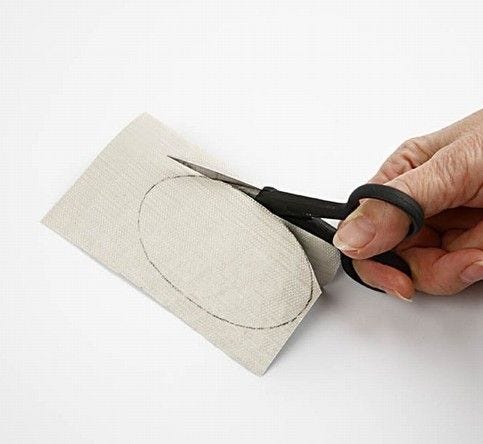 1
Cut the desired shape out of Snakeskin Plastic Foil.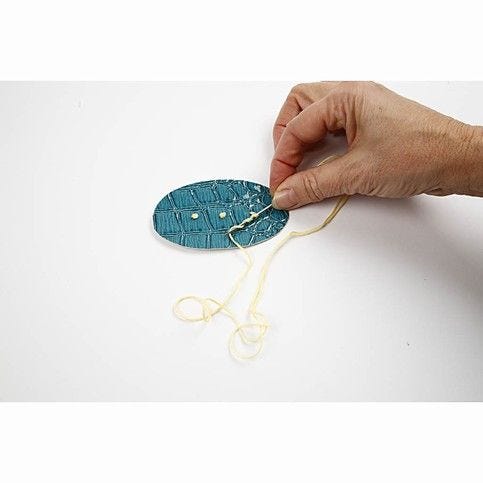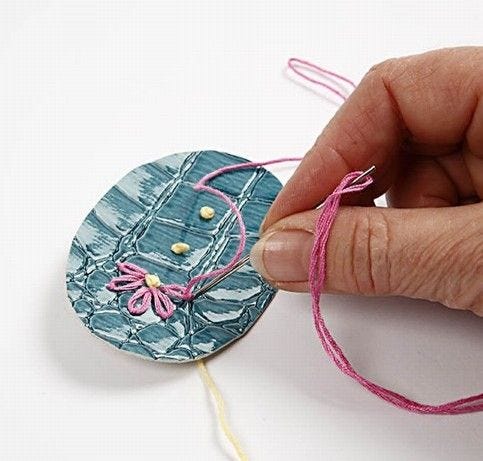 3
Then make detached chain stitches.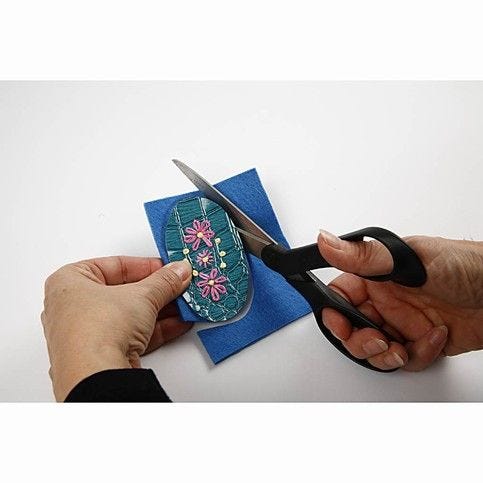 4
Cut a piece of felt in the same size.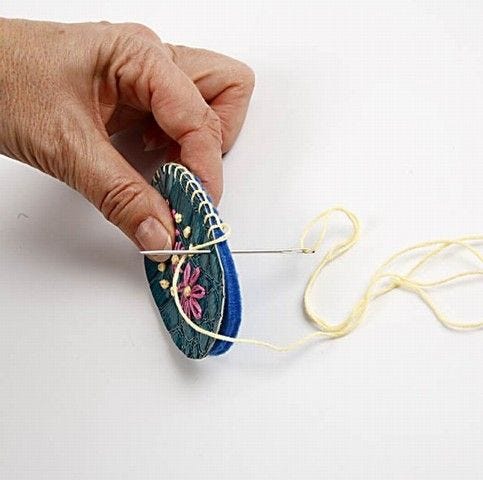 5
Sew the two pieces together using buttonhole stitches.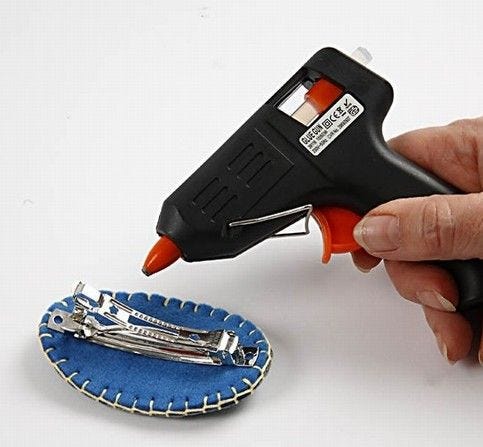 6
Glue a barrette onto the back using a glue gun.