Book Folding from a Block of Vivi Gade Design Paper
Book Folding from a Block of Vivi Gade Design Paper
These shapes are made from Vivi Gade design paper, folded using the Book Folding technique. The instructions are printed on the packaging around the block of design paper. When folded, each shape is attached onto a metal bar on a stand. How to do it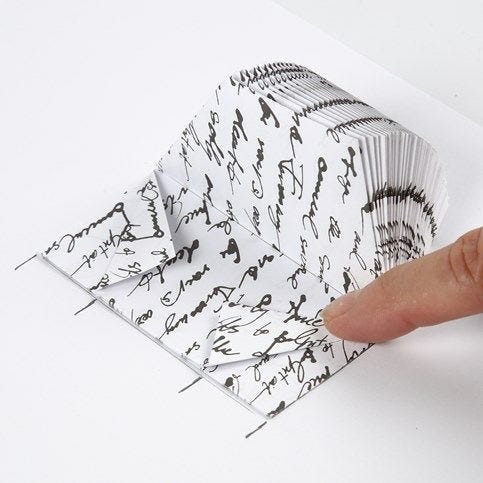 A TIP!
Place the block on a piece of paper with drawn-on guidelines, making the folding as precise as possible.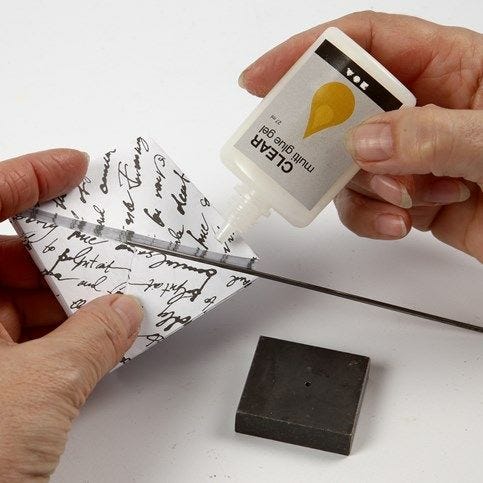 Assembly
Apply glue along the spine of the block. Place the metal bar onto the glue and close by sticking the first and the last page in the block together. Leave to dry and place the metal bar in a stand.