An Advent Wreath from woven Design Paper Stars
An Advent Wreath from woven Design Paper Stars
This advent wreath is a straw wreath with steel wool and stars woven from Vivi Gade paper star strips (the Copenhagen series). Four white pillar candles – each decorated with zinc tags with punched out numbers - are fixed onto candle holders with a point and pushed into the wreath. The wreath is decorated further with small transparent glass Christmas baubles.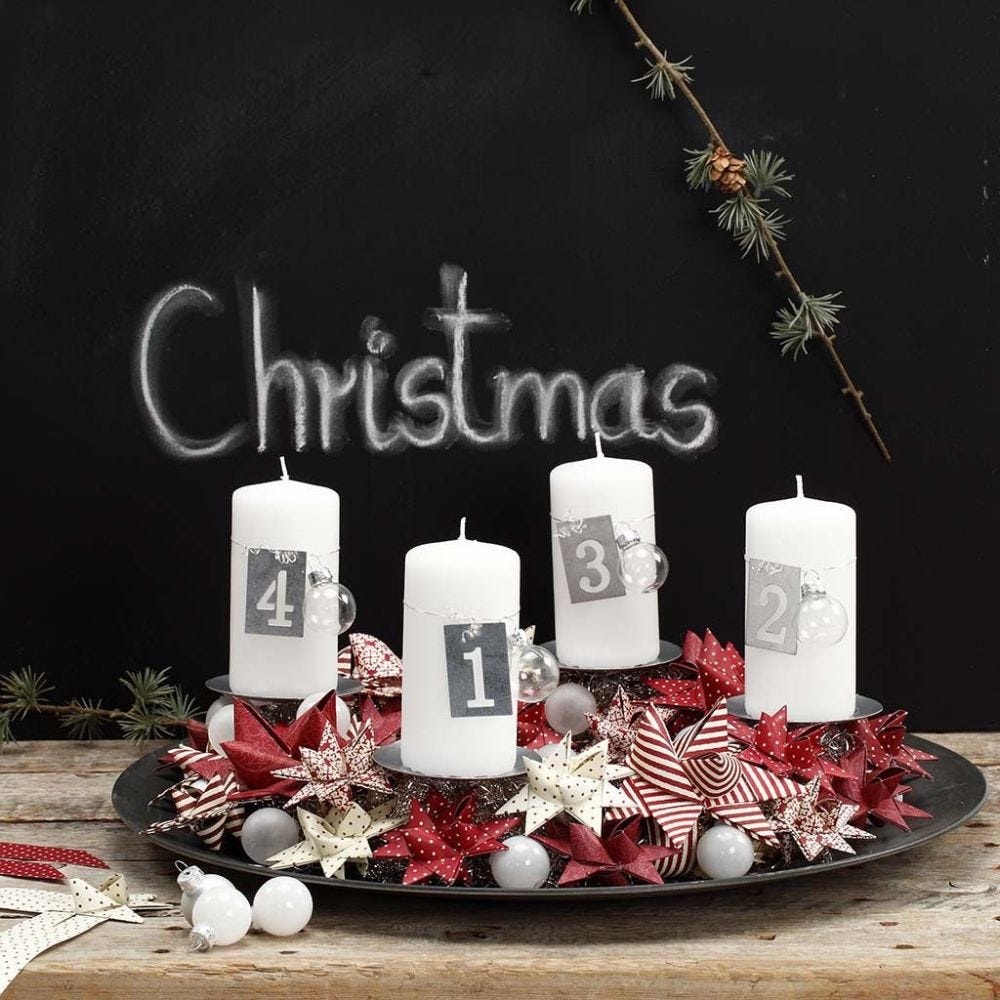 How to do it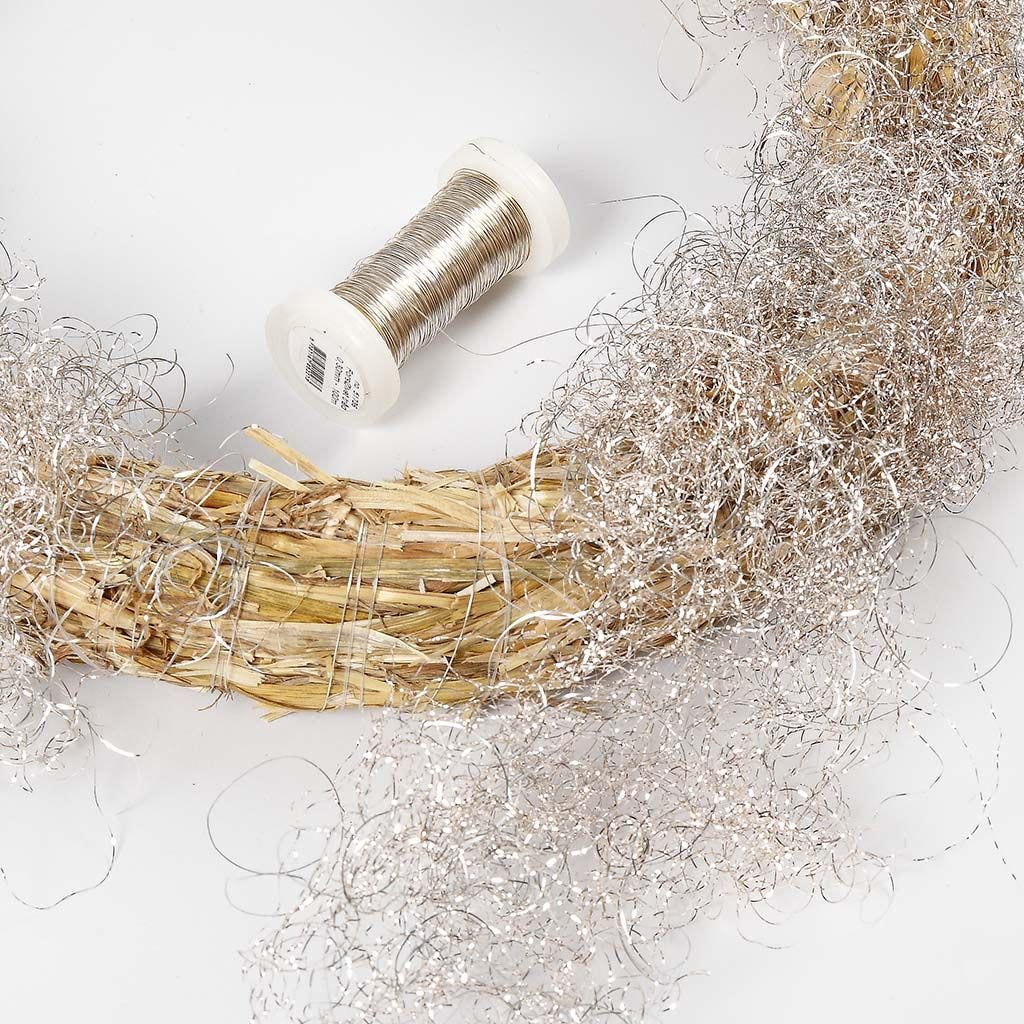 1
Cover the wreath with steel wool. Attach with silver plated wire.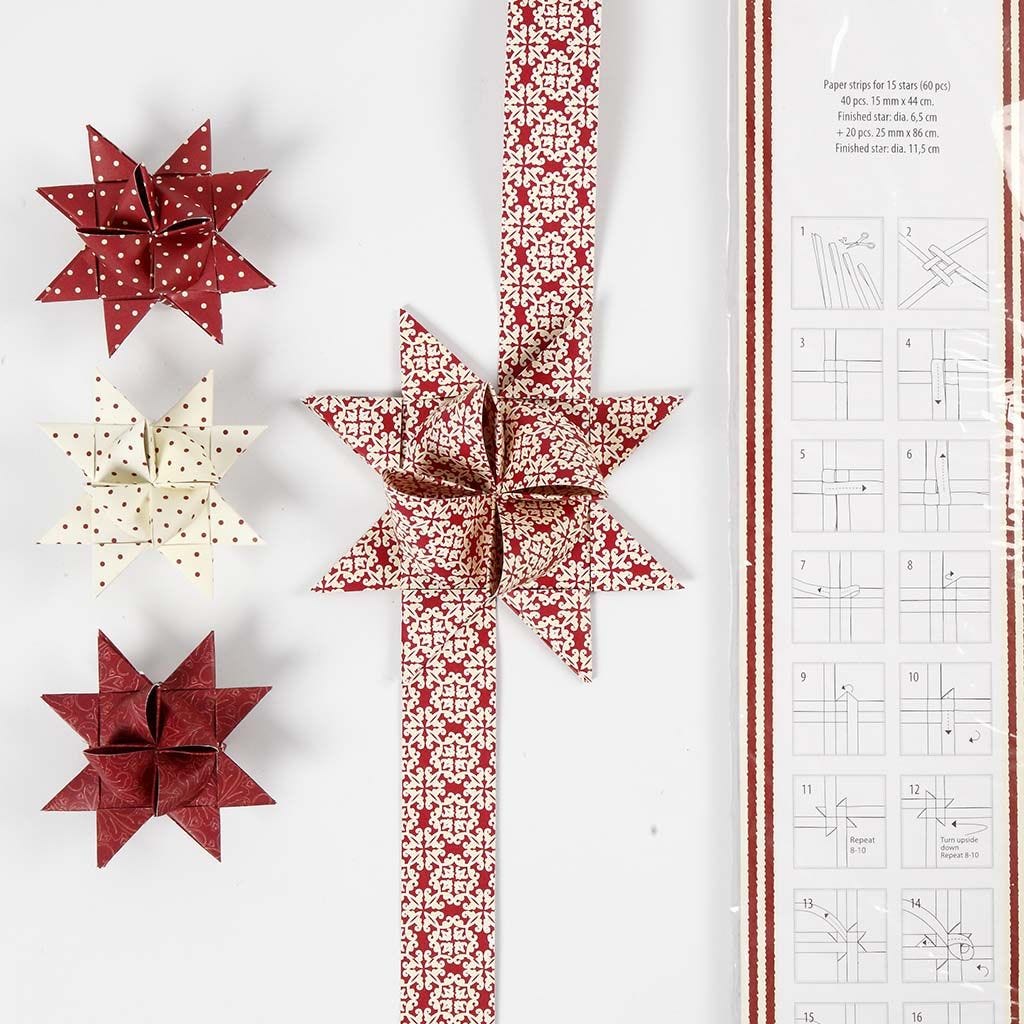 2
Weave 24 small stars using the narrow paper star strips and 4 large stars using the wide paper star strips. Follow the instructions printed on the back of the packaging of the paper star strips. NB: Weave the large stars with only upstanding points on one side.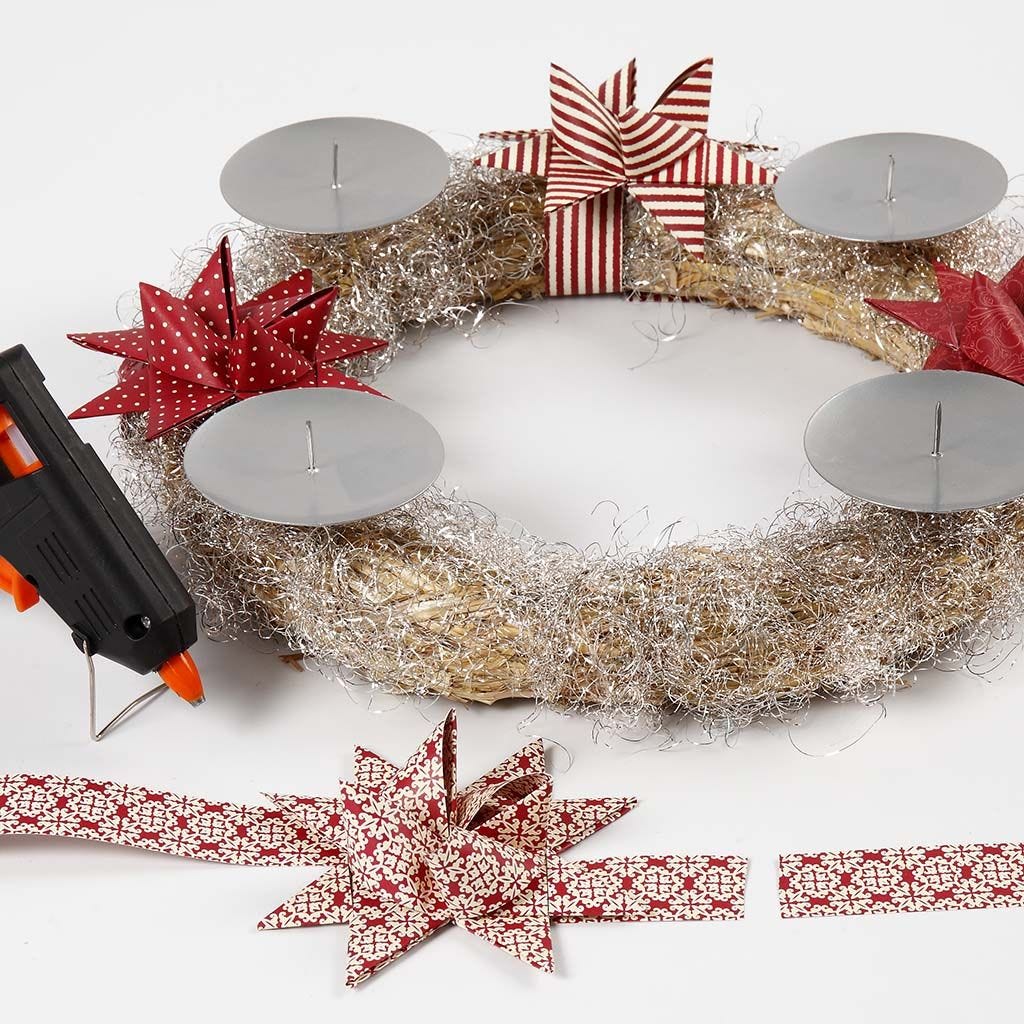 3
Attach four wide paper star strips around the wreath using a glue gun. Attach the four large stars onto the wreath. Push the four candle holders with points into the wreath between each star.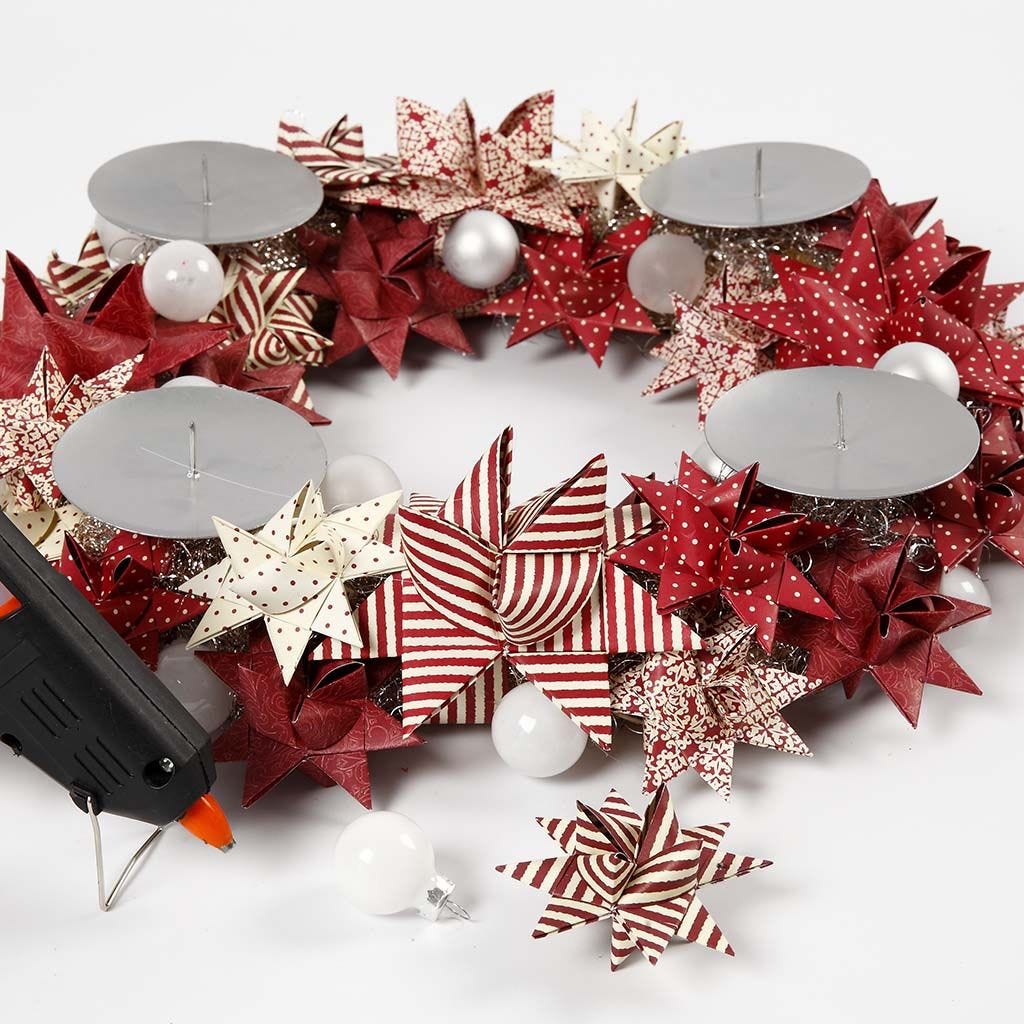 4
Attach the small stars and the small glass Christmas baubles to the wreath using a glue gun.
5
Tie a piece of doubled-over silver plated wire around each pillar candle. Decorate with a glass bauble and a zinc tag with Advent numbers.