A Star made from Florist Wire and colourful woollen Balls
A Star made from Florist Wire and colourful woollen Balls
This star is shaped from florist wire. Woollen balls in different colours are threaded onto the wire. How to do it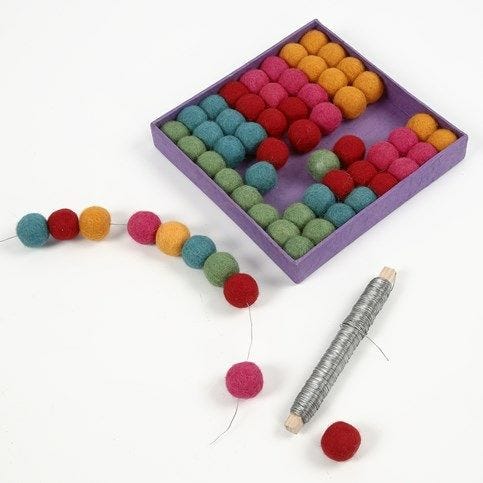 1.
Thread the woollen balls onto florist wire. A TIP: Pushing a thick needle through the woollen balls beforehand may make it easier to thread the balls onto the florist wire.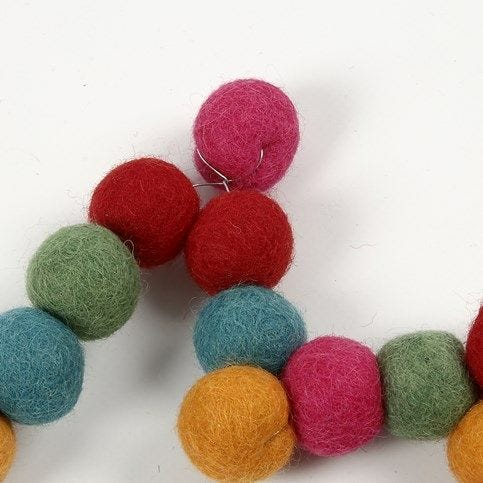 2.
Make a twist on the florist wire for every 4 balls, making a star point. See the photo.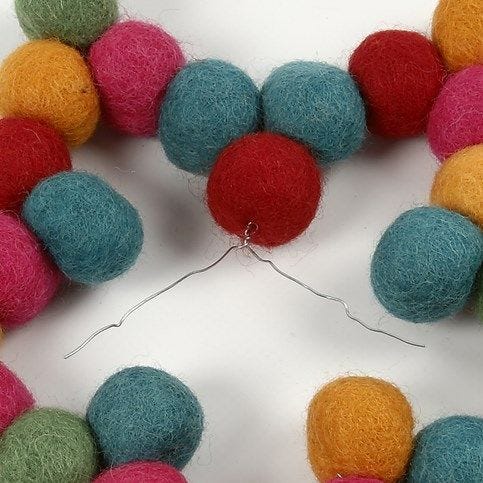 3.
After the 5th star point, assemble the two ends by twisting the ends together.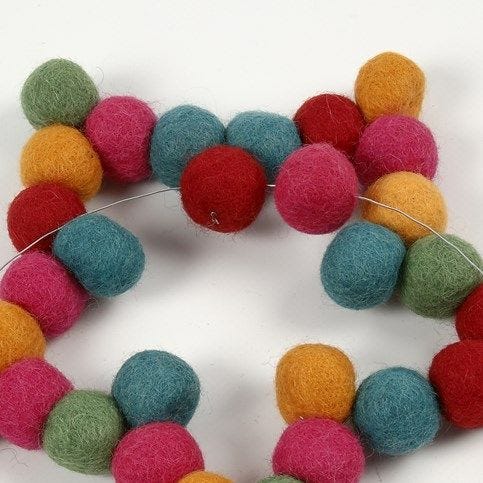 4.
Insert another piece of florist wire inside the star, along with and in each of the star points. Thread a ball onto the wire between each point ...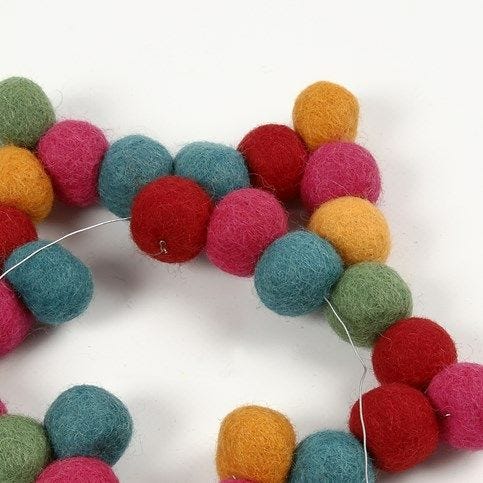 5.
... making a ring of balls inside the star.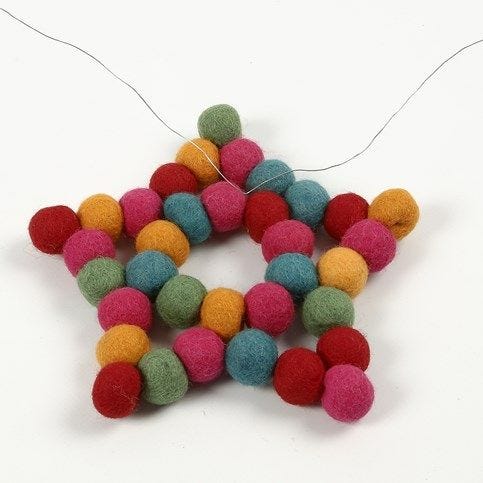 6.
Finish by twisting the two ends together. Attach a piece of leather cord onto the finished star.