A small Foam Clay Christmas Figure with an LED Tea Light inside
These small Christmas figures of a reindeer, an angel and Santa Claus can light up and flash. They are made by modelling Foam Clay around an LED tea light and then decorated further with pipe cleaners and soft gold Bonsai wire.
How to do it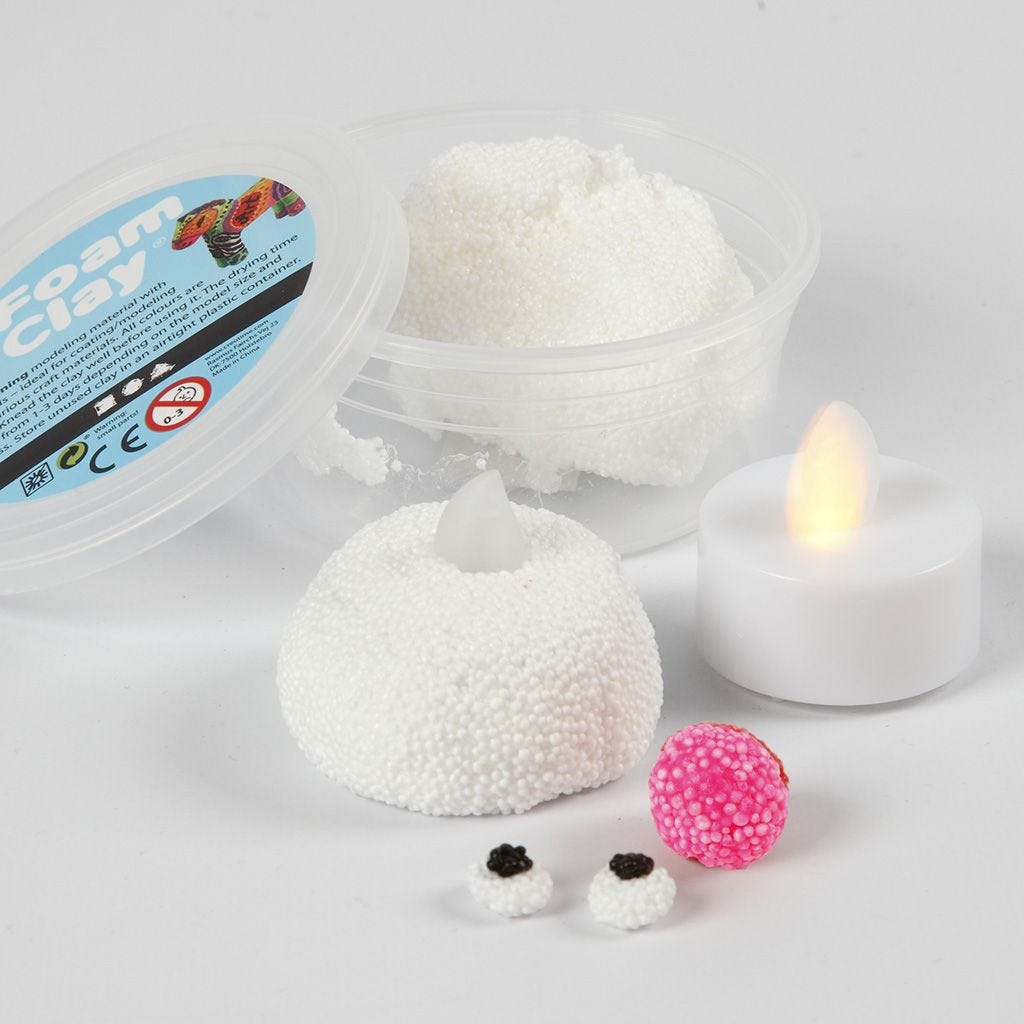 1
Angel: Cover an LED tea light (except the artificial flame) with Foam Clay. Model a nose and eyes as well.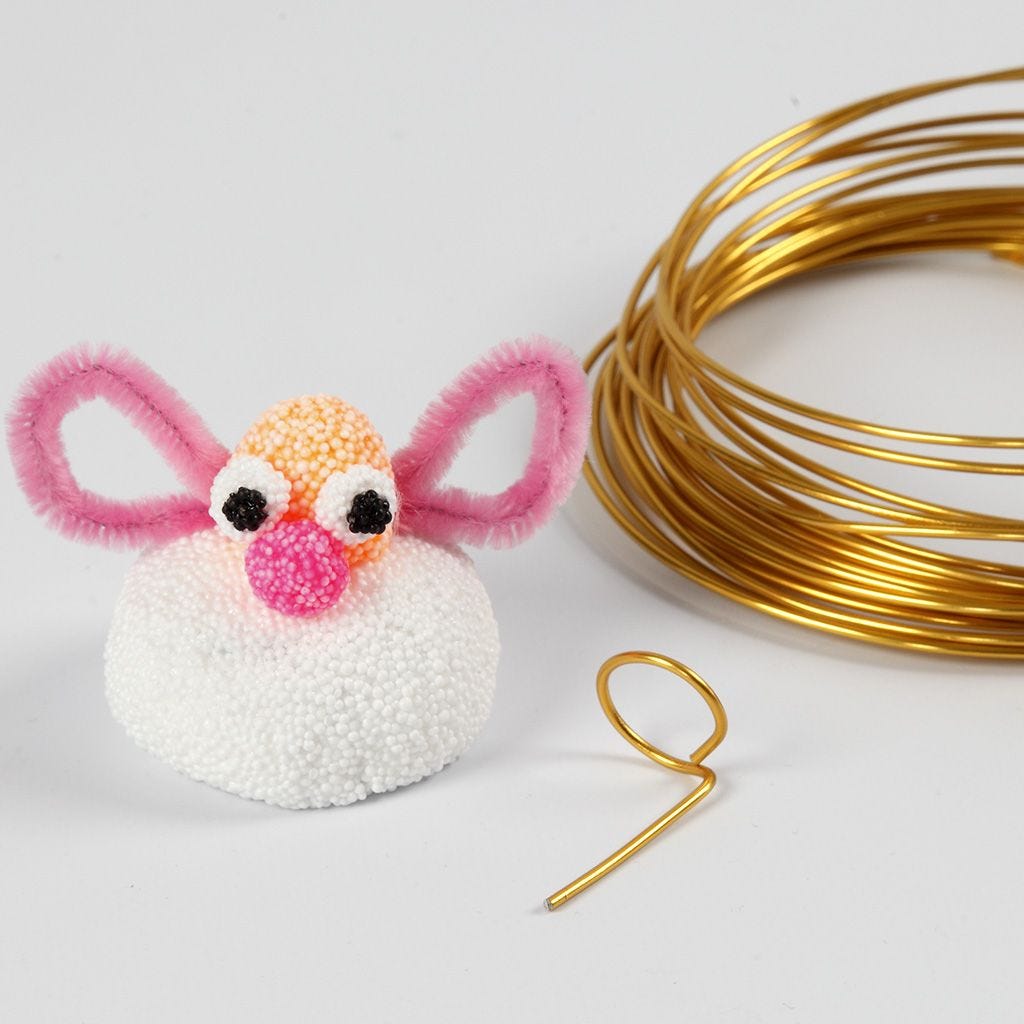 2
Shape a ball for the head. (A TIP: Mix a light skin colour from 1 part orange and 4 part white Foam Clay). Push the head on top of the artificial flame and attach the eyes and nose. Make a halo from gold Bonsai wire and wings from pipe cleaners and push these parts onto the figure.