A rabbit place card made from Fimo Air modelling clay
Make a rabbit from the air drying Fimo Air modelling clay with bonsai wire ears. Draw eyes, a nose and a mouth with a permanent marker when dry. The rabbit may be used for decoration or as a place card together with a name tag on the napkin.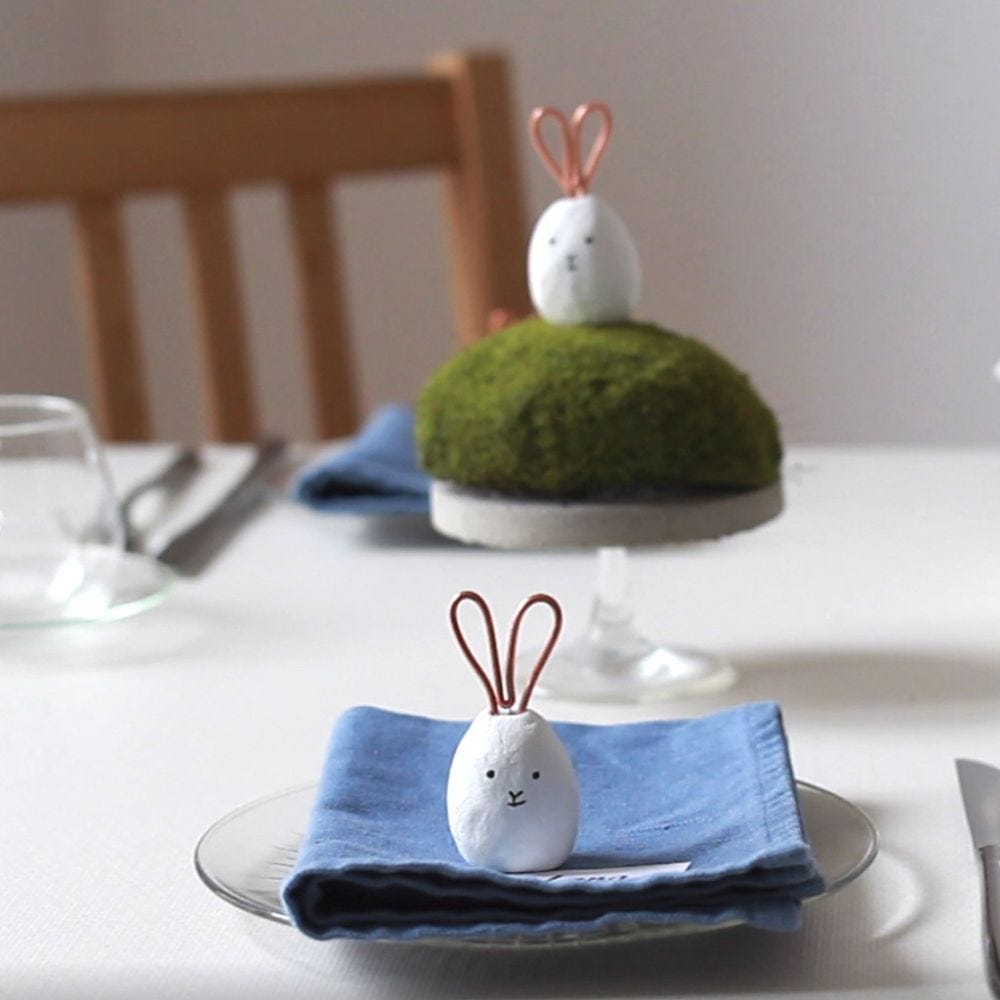 How to do it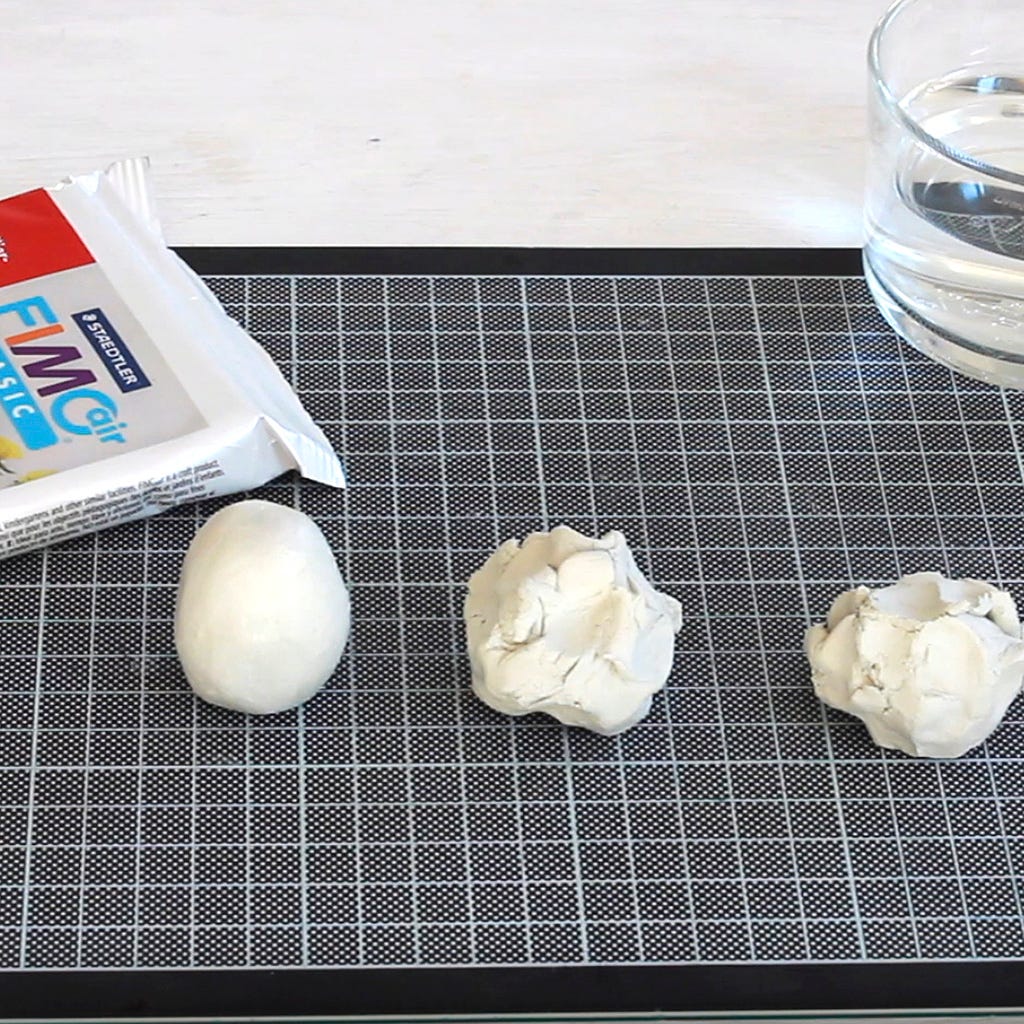 1
Make oval bodies for the rabbits on baking paper.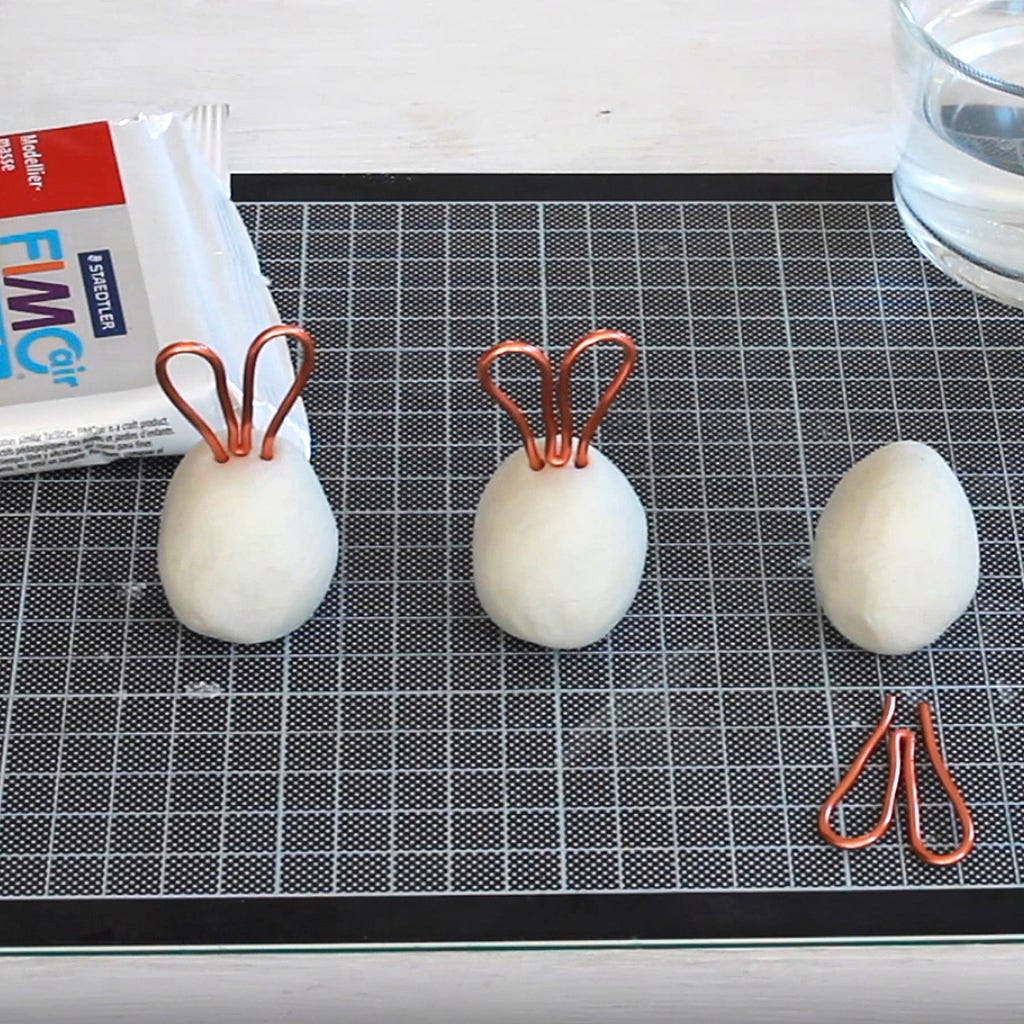 2
Model ears from bonsai wire and push them into the body as shown in this photo. Leave the rabbits to dry for approx. 24 hours.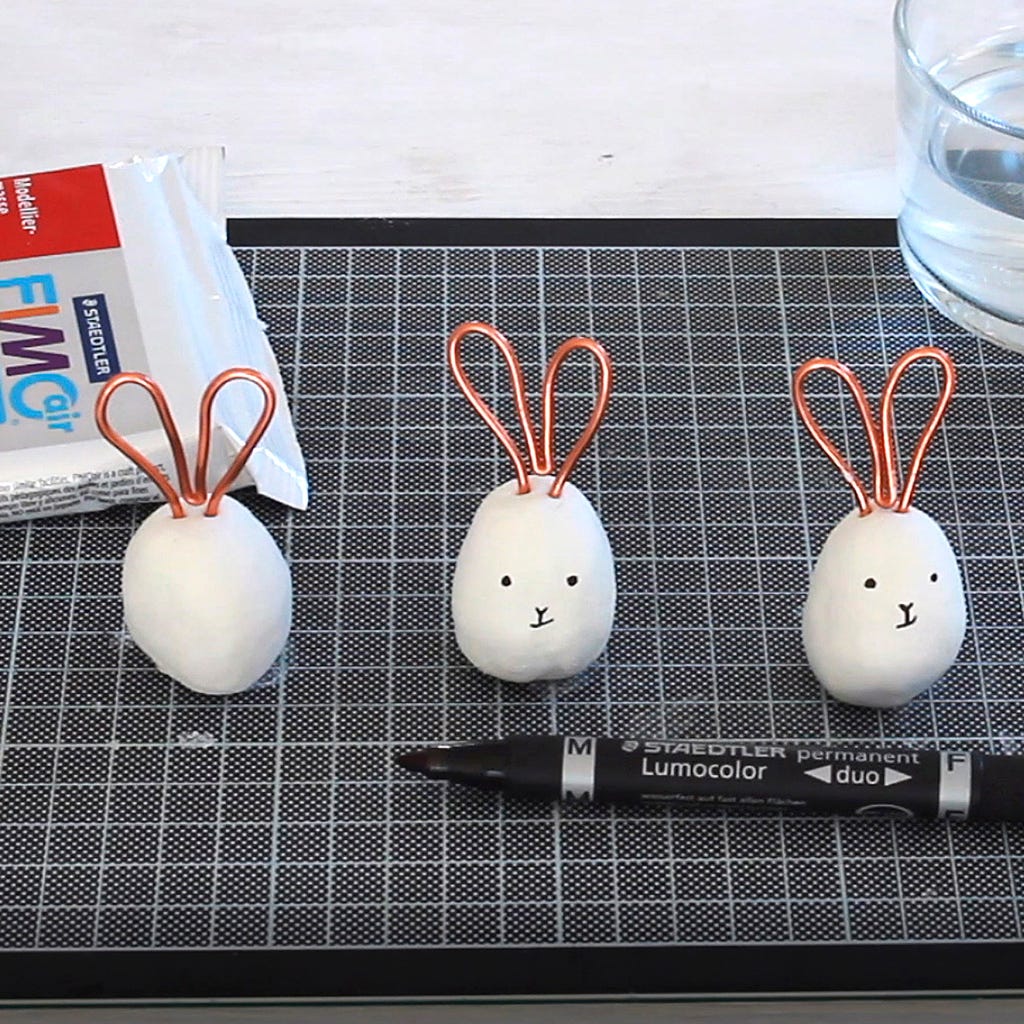 3
Draw eyes, noses and mouths with a permanent marker when the rabbits are completely dry.
I'm shopping as
b2c incl. tax
b2b excl. tax
b2g excl. tax
Go back
I'm shopping as
Continue as guest
Copyright © 2013-present Magento, Inc. All rights reserved.