A Cylindrical Cushion made from Tea Towels
A Cylindrical Cushion made from Tea Towels
This cylindrical cushion is made from two tea towels which have been painted with Textil Color, sewn together and filled with polyester stuffing.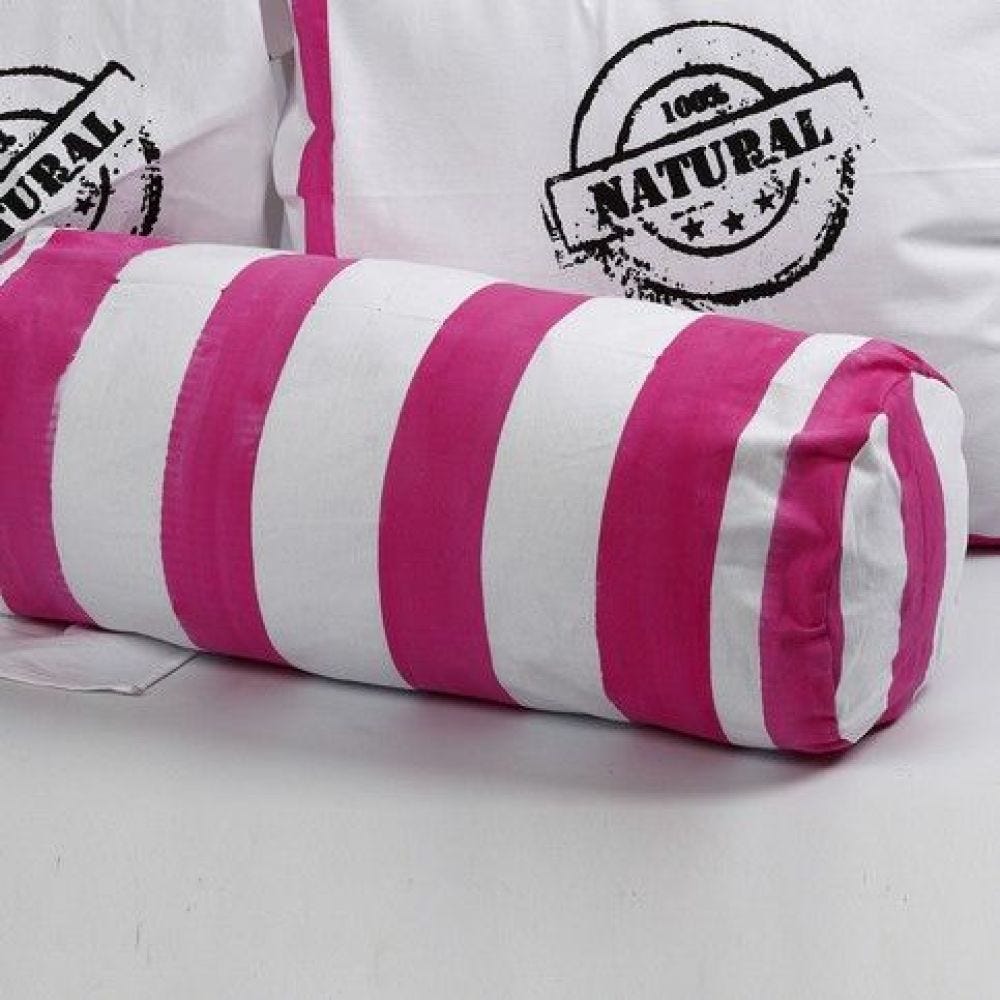 How to do it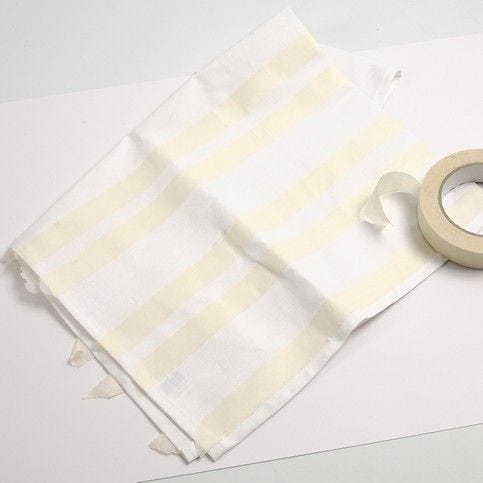 1.
Use masking tape to cover the area between the stripes you wish to paint on the tea towels. The painted and the non-painted stripes should be the same width.
2.
Saturate the paint roller with paint and paint with the paint roller on the tea towels. Remove the masking tape and let the paint dry. When dry, fix the paint with an iron. Use a cotton setting on the iron.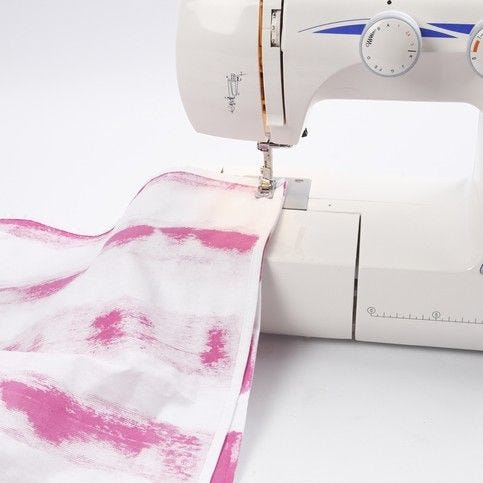 3.
Fold one towel lengthwise with the painted stripes on the inside to form an open-ended tube. Sew together approx. 1cm from the tea towel's finished seam.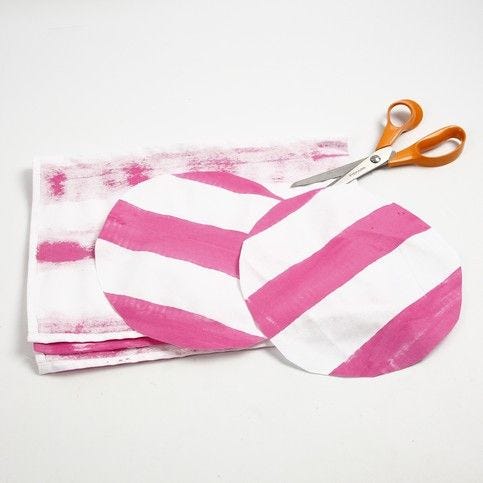 4.
Draw two circles on the other tea towel, each measuring 22cm in diameter and cut them out.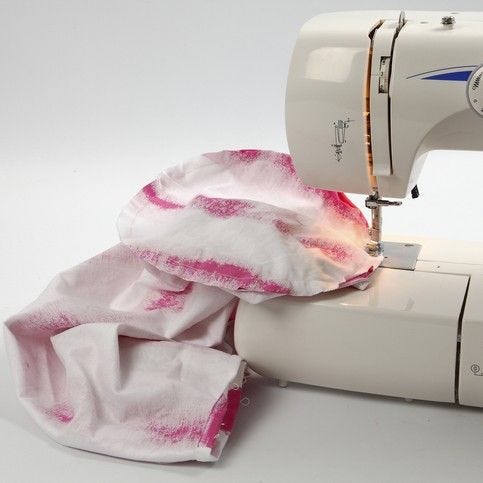 5.
The two circles will be the end pieces on the cushion. Sew one cut-out circle onto one end of the open-ended tube, outer side against outer side. Sew the second circle onto the other end of the tube, but leave an opening.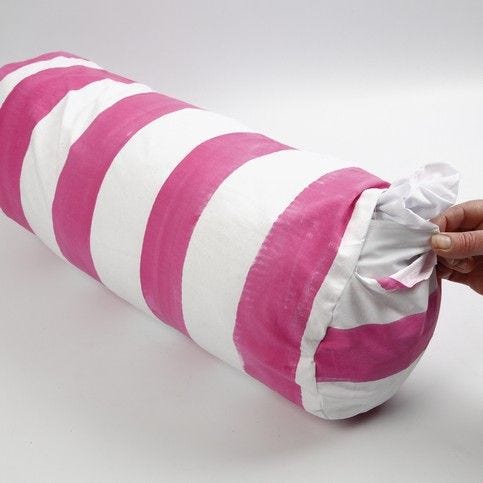 6.
Fill the cushion with polyester stuffing.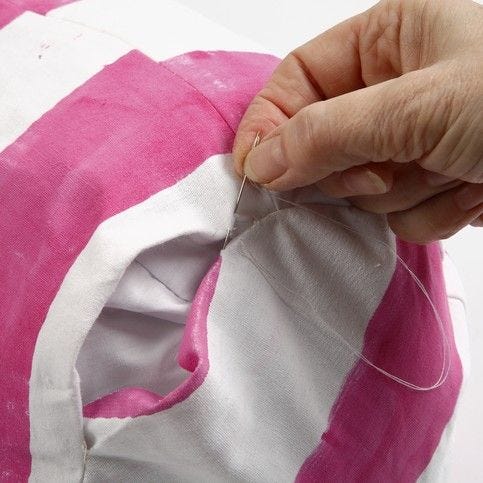 7.
Sew the hole together with a needle and thread.
Copyright © 2013-present Magento, Inc. All rights reserved.