A Christmas Piglet with a red Bow
A Christmas Piglet with a red Bow
This piglet and the red bow are made from craft felt using a template and filled with carded wool. How to do it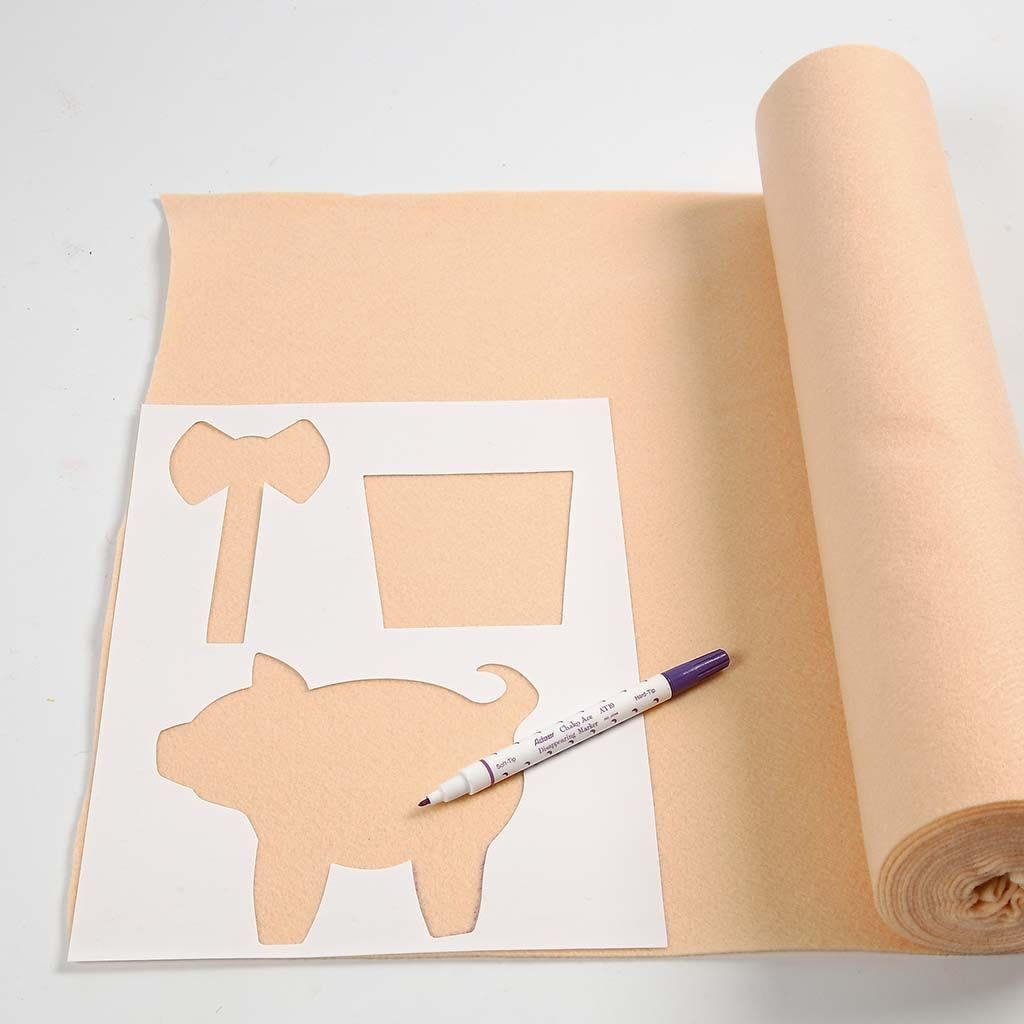 1
Copy the piglet and the bow (two of each) from the template onto craft felt using a pen with disappering ink which disappears after 24 hours.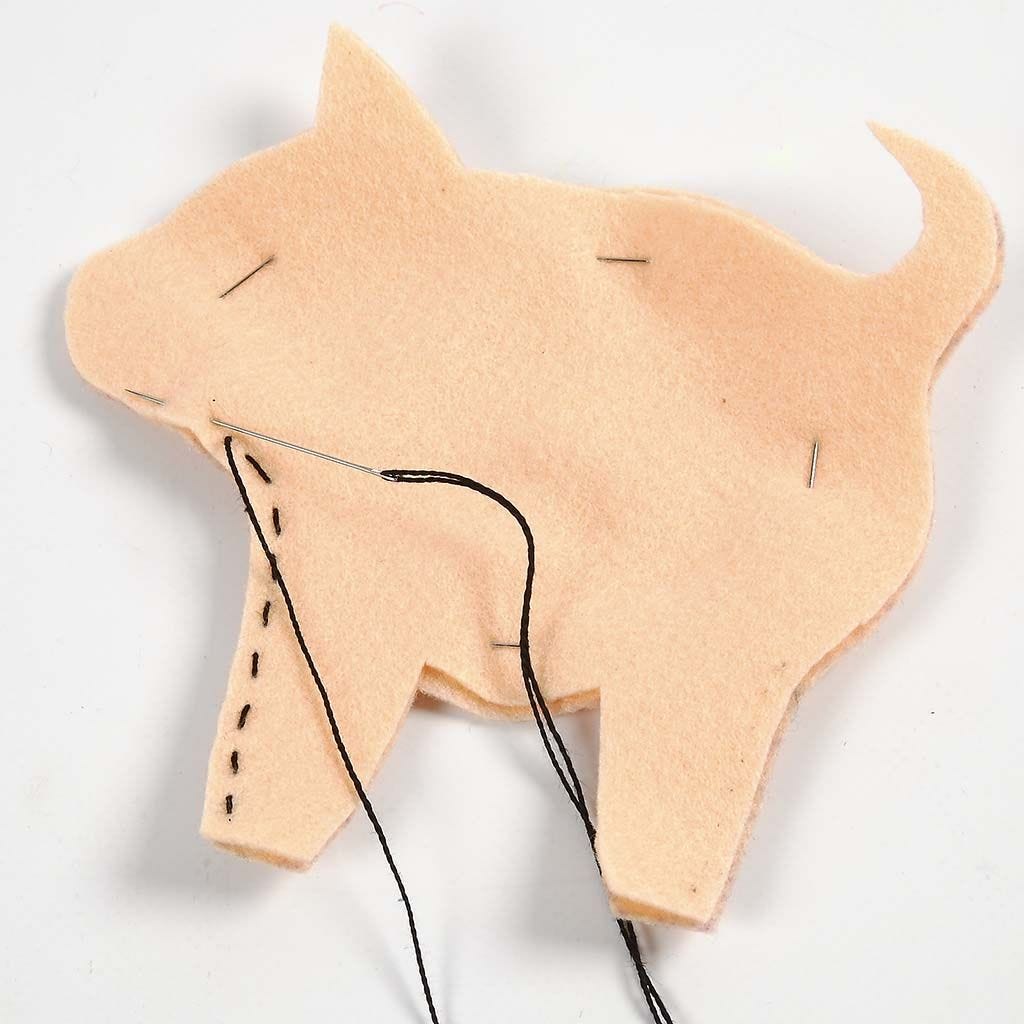 2
Sew the two piglet parts together using a needle and mercerised cotton yarn. Leave an opening for the stuffing.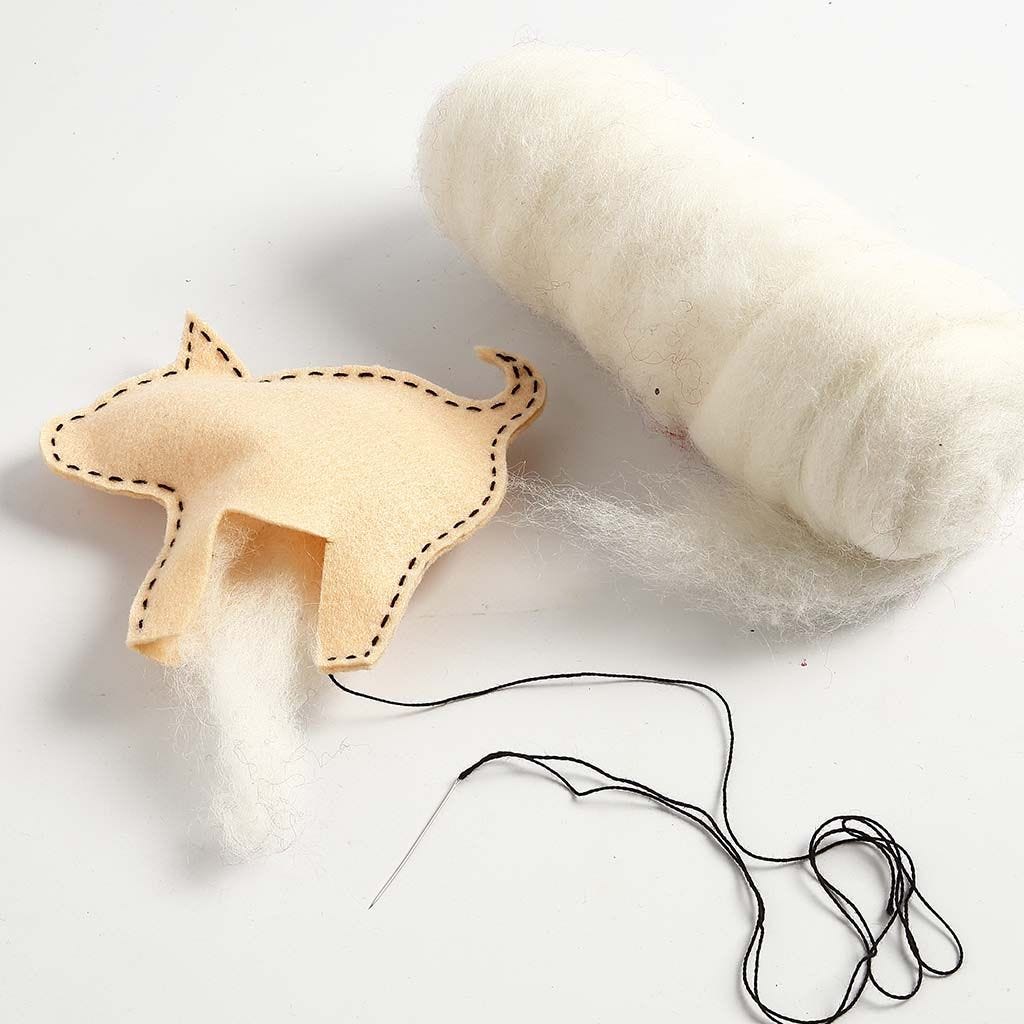 3
Fill the piglet with carded wool and sew the hole together.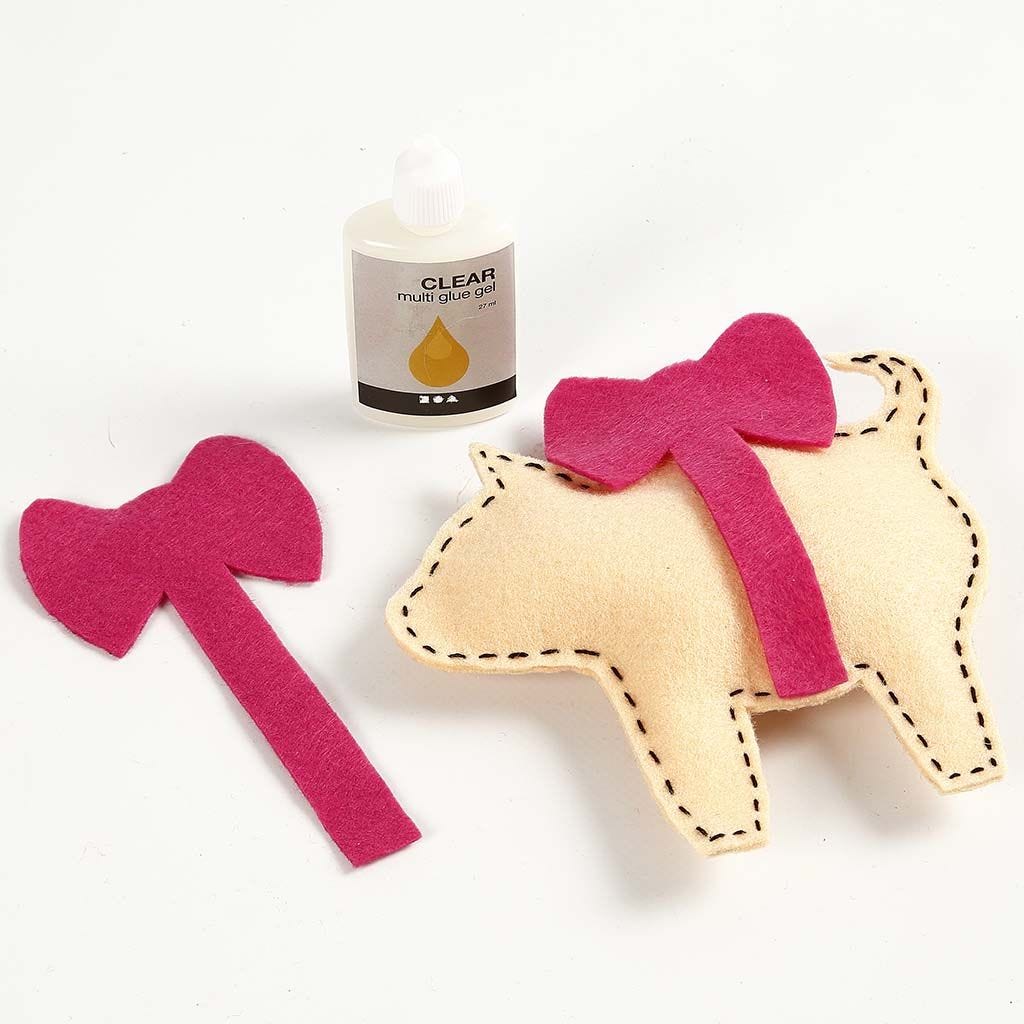 4
Glue the bow onto the piglet; one on each side, using Clear Multi Glue gel. Leave to dry.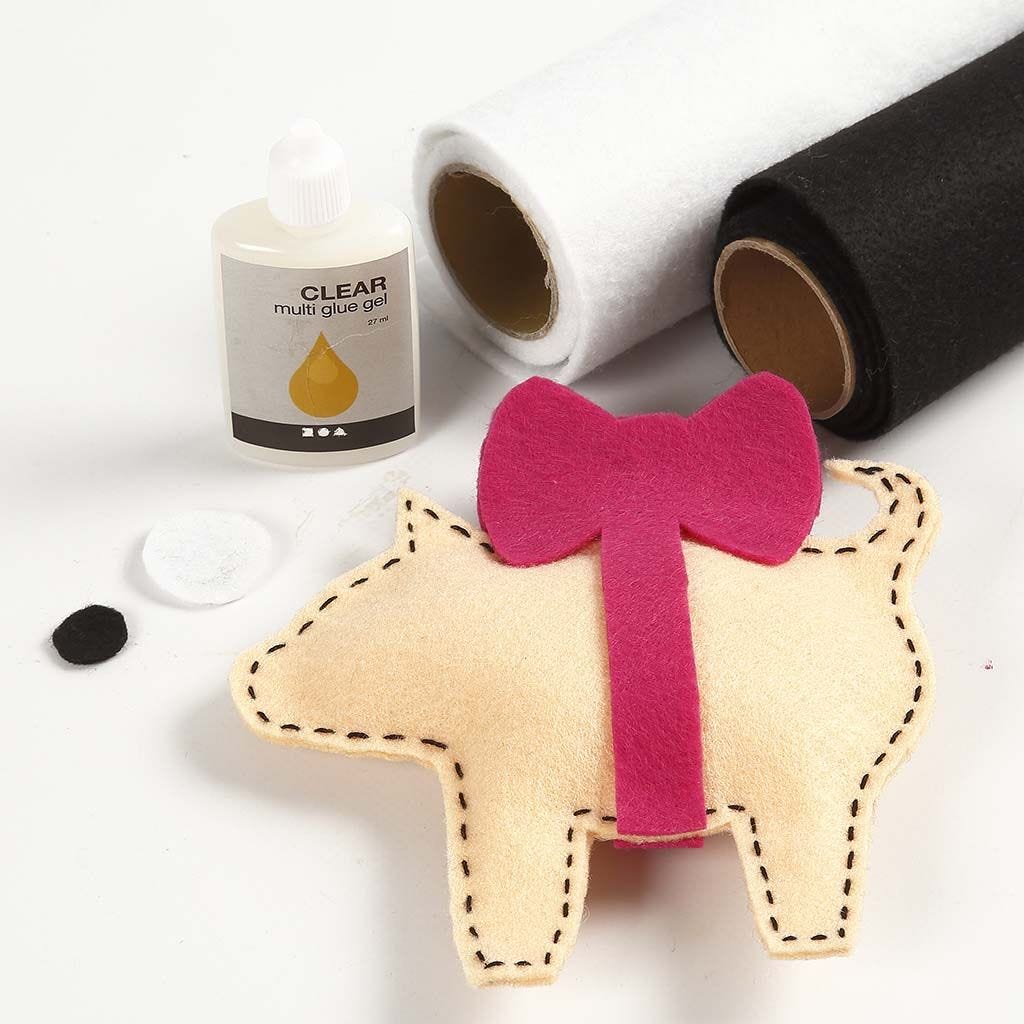 5
Cut two round eyeballs from white felt and two smaller ones for pupils from black felt. Glue the pieces together in pairs on either side of the piglet's head.