A Candle Holder with Glass Mosaic
A Candle Holder with Glass Mosaic
This small candle holder is decorated with glass mosaics which are glued on using Clear Multi Glue gel.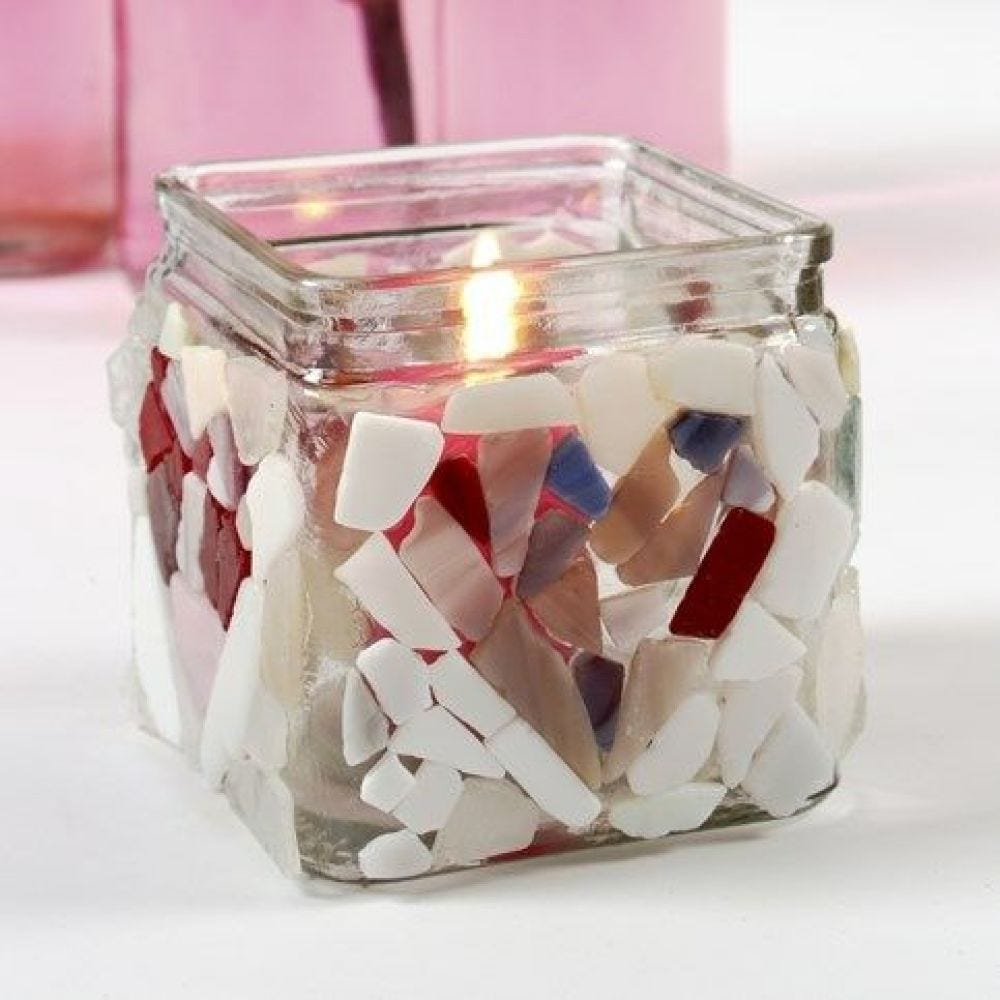 How to do it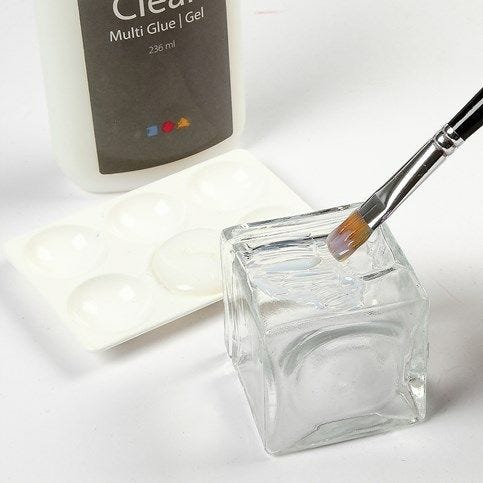 1.
Apply glue to one of the candle holder's four sides using a brush.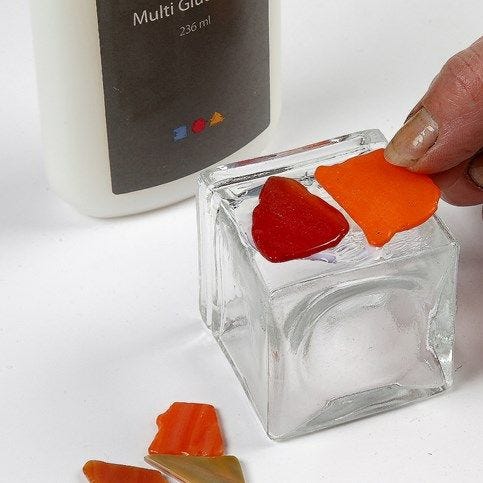 2.
Place the small glass mosaic fragments on the candle holder and leave to dry, before repeating the procedure on the next side. Continue until all four sides are decorated all the way around.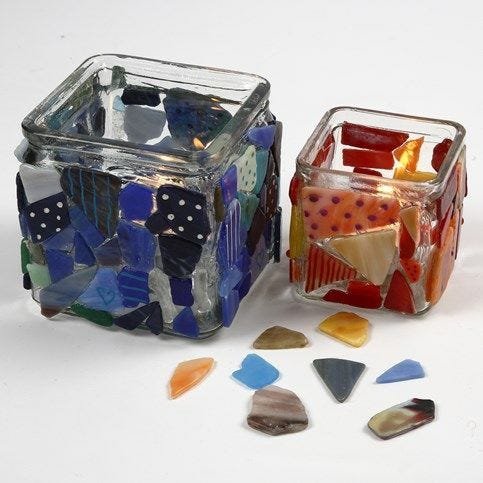 Copyright © 2013-present Magento, Inc. All rights reserved.