A Bucket List in a Bullet Journal and a Planner
A Bucket List in a Bullet Journal and a Planner
Make neat to-do lists in your bullet journal, planner or similar. Here's an example of a bucket list with 40 things to do before you turn 40. Lists are a great way of organizing and gathering related information. How to do it
1
Make dots and write entries on the list.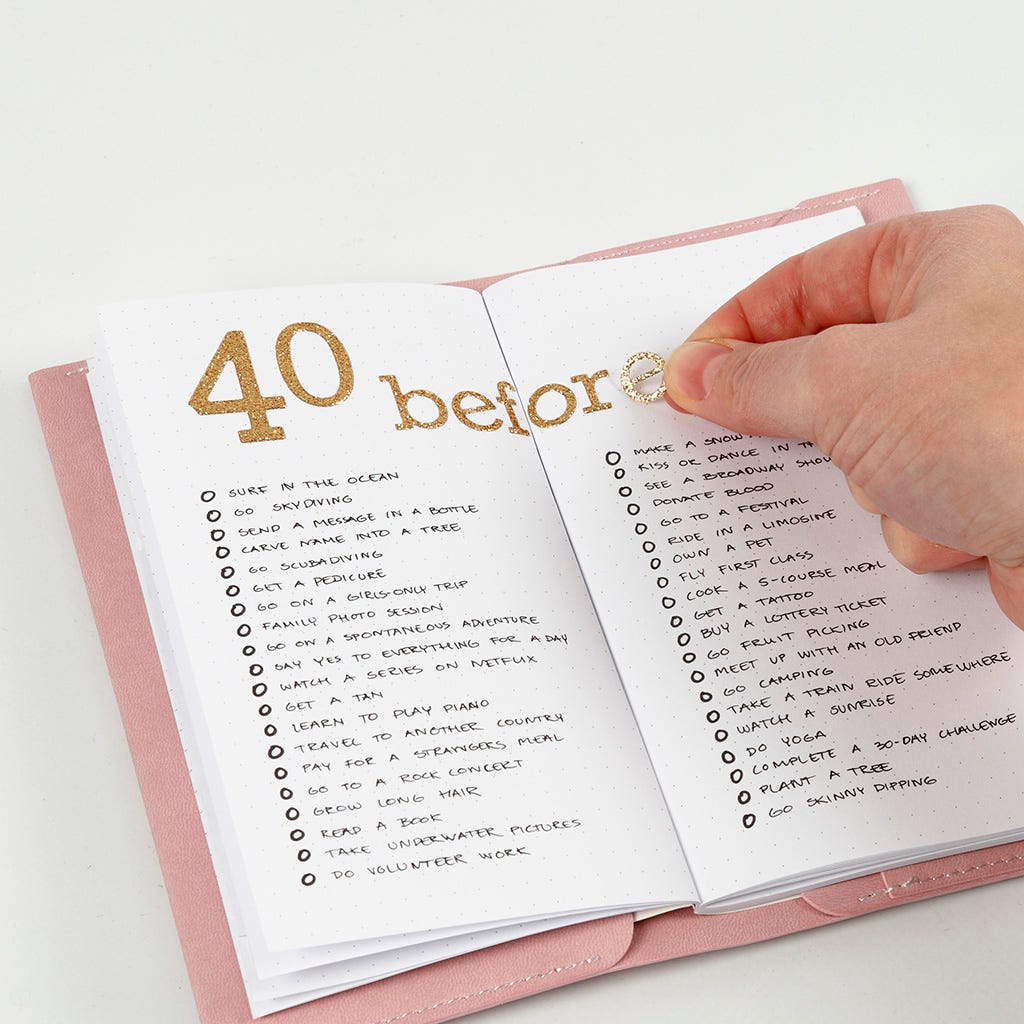 2
Decorate the page with stickers and washi tape.