A Blackboard for Counting
A Blackboard for Counting
This lovely blackboard frame is made on collage frames with magnetic paint. Wooden numbers and characters are painted with Color Plus craft paint with magnetic strips attached to the back. Then the counting can start ...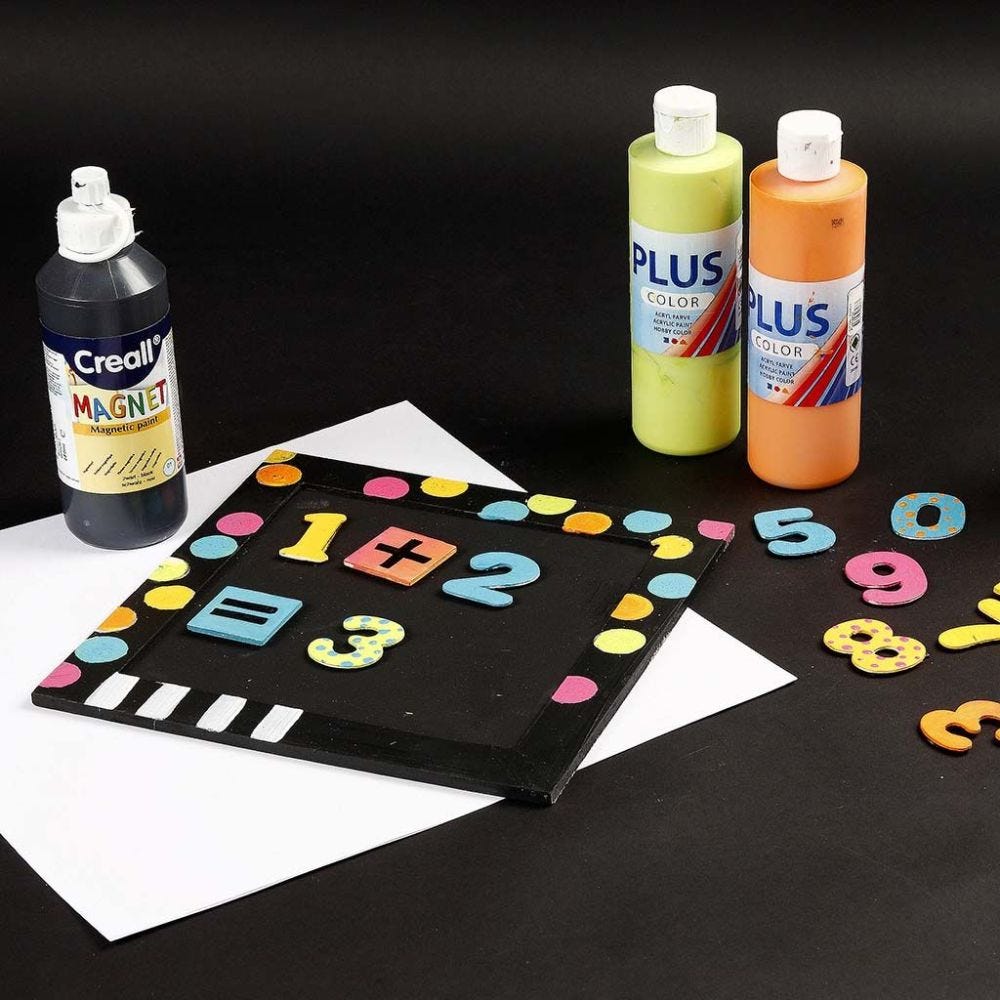 How to do it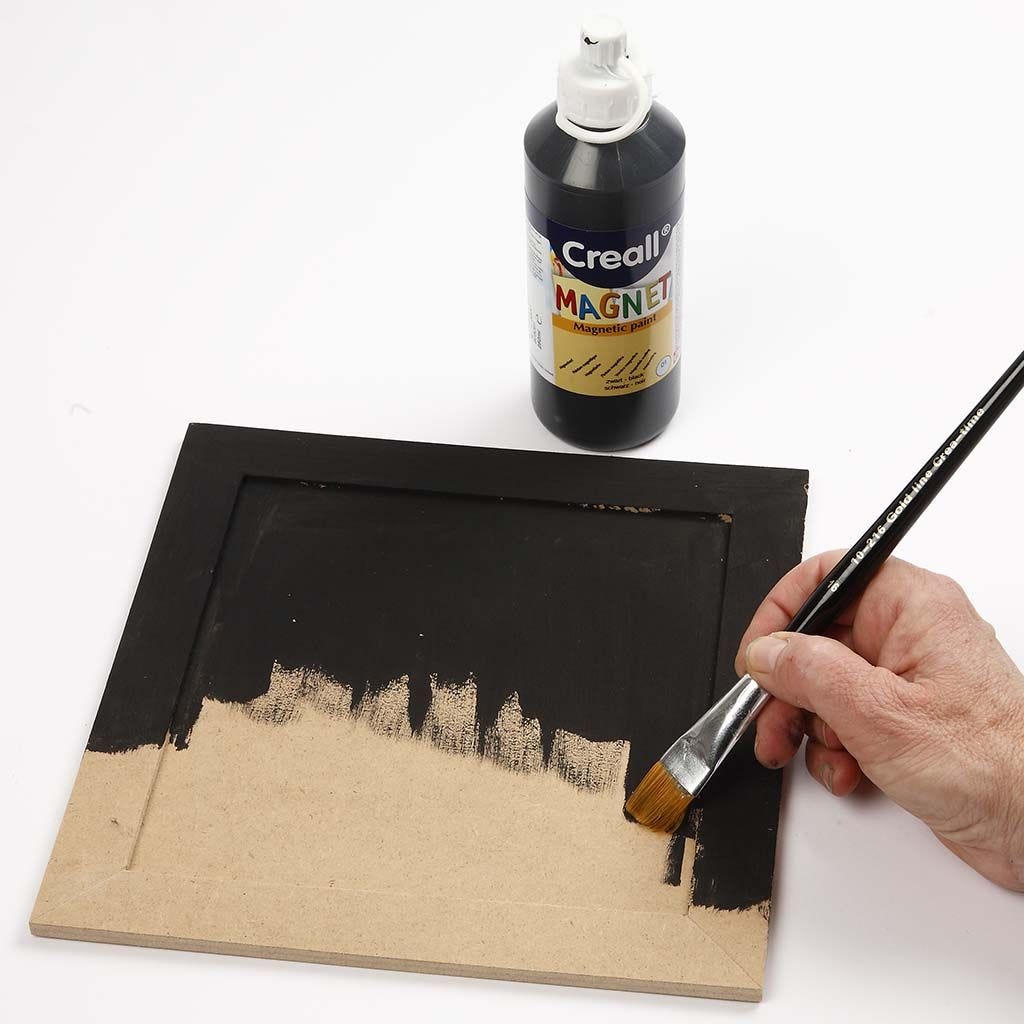 1
Paint the collage frame with magnetic paint.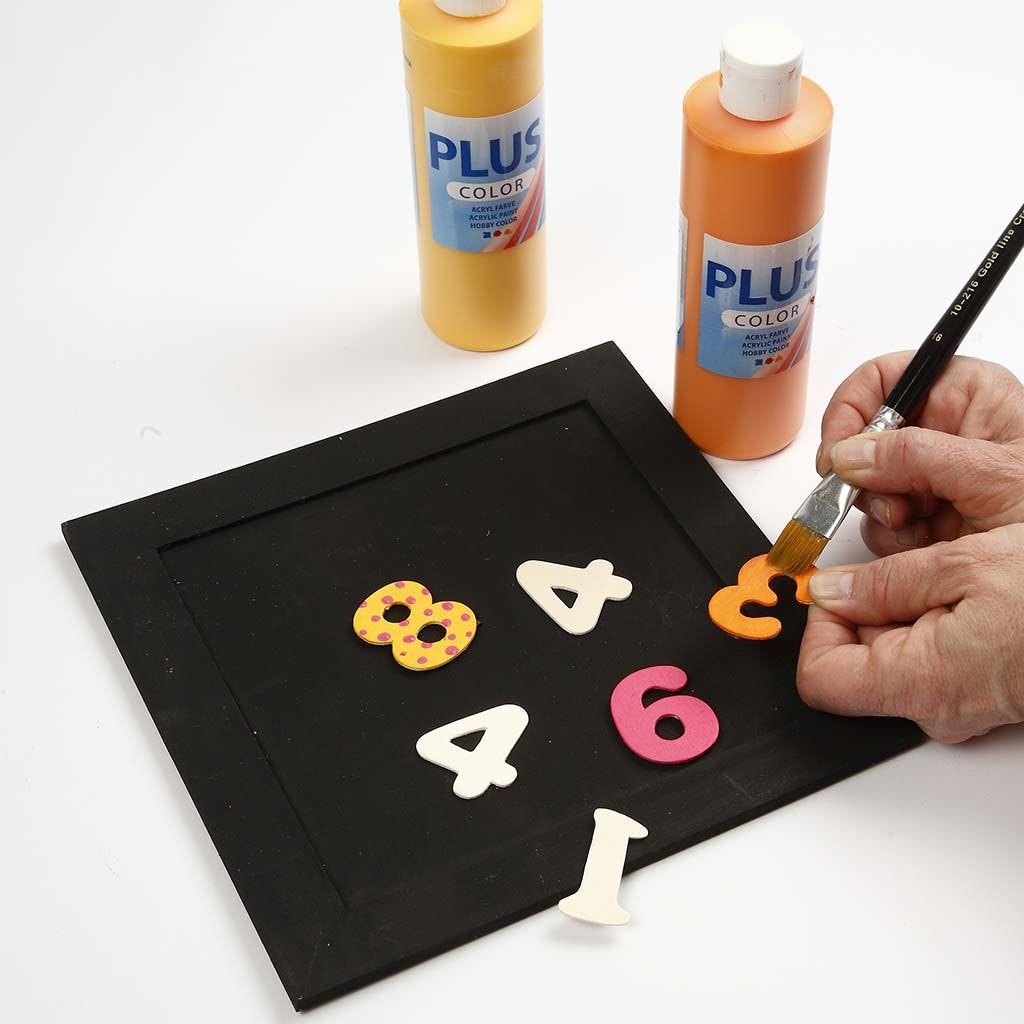 2.
Paint wooden numbers and characters with Plus Color craft paint.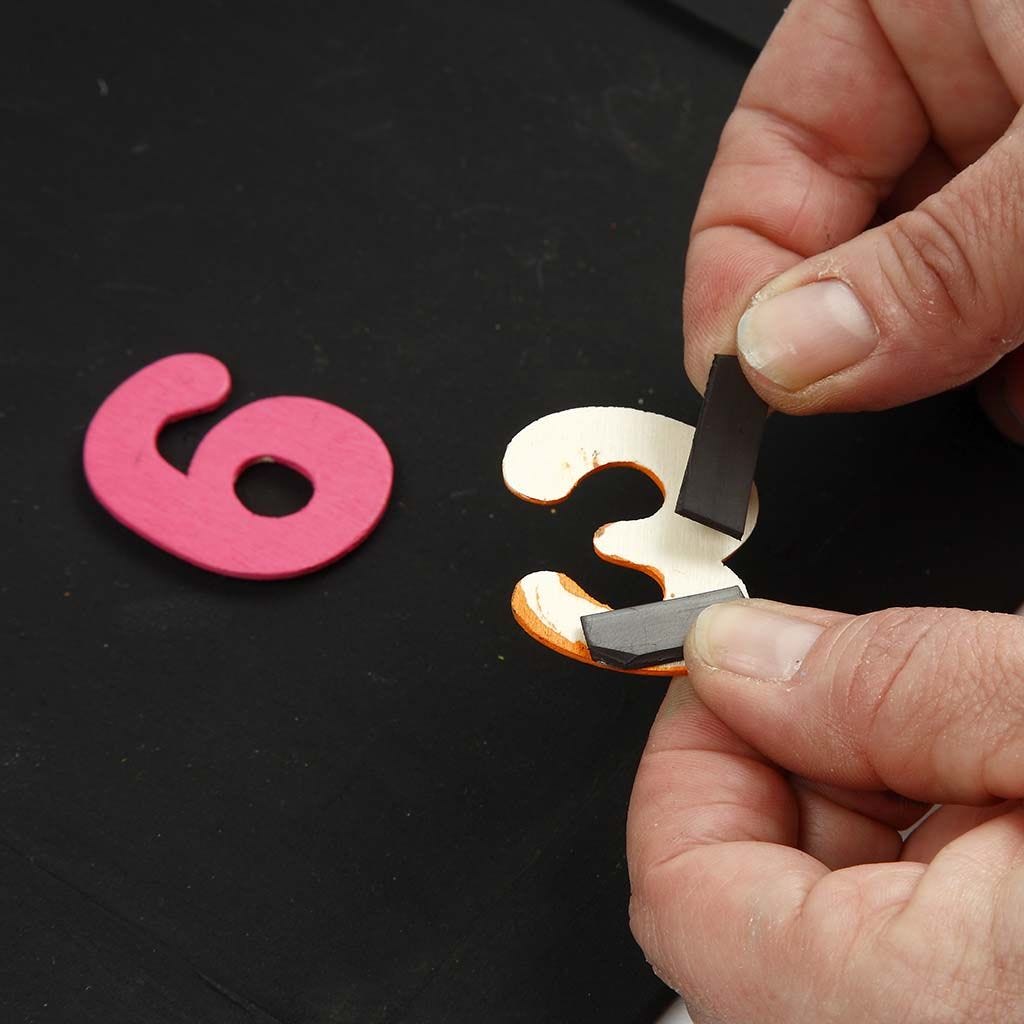 3.
Attach magnetic strips onto the back of wooden numbers and characters.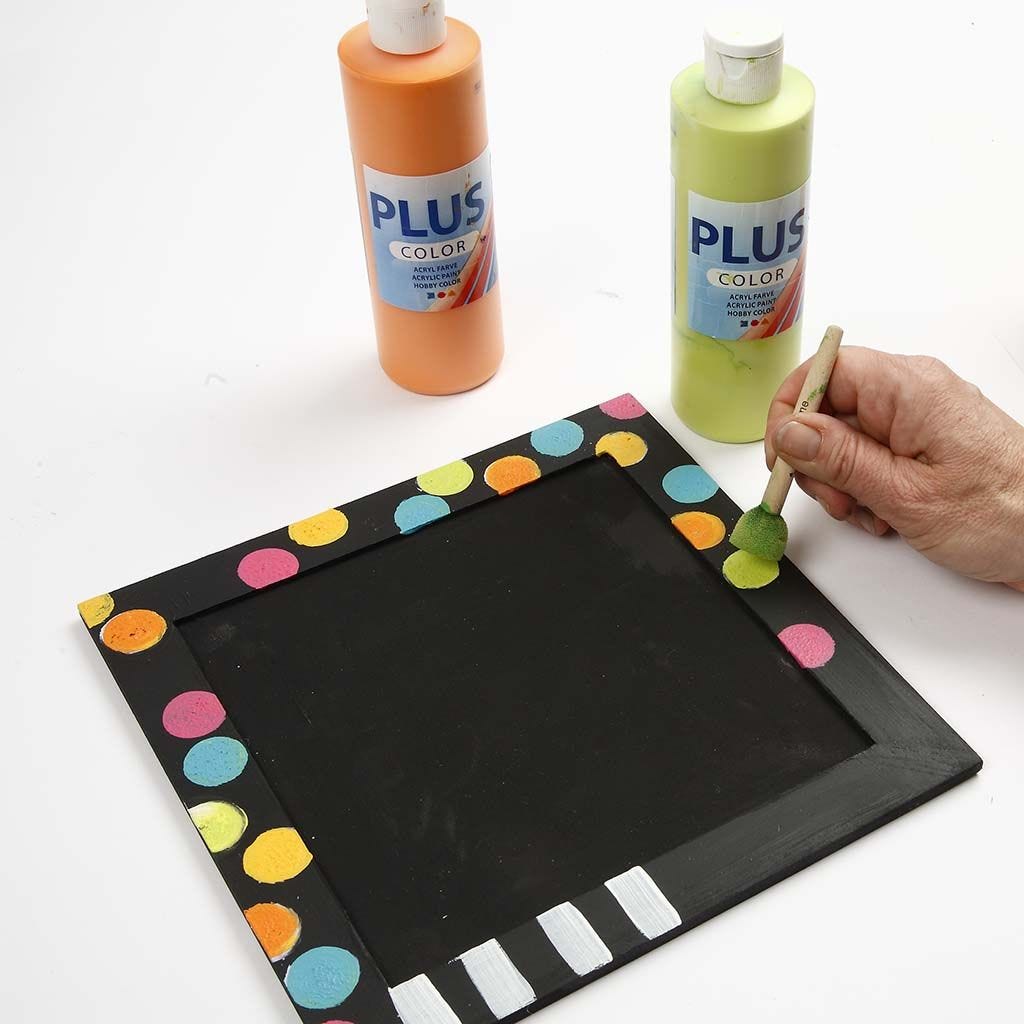 4.
You may decorate the collage frame with Plus Color craft paint dabbed onto the frame using a foam stencil brush.