Woven Stars on a Stand, painted wooden Candle Sticks & Pine Cones
This Christmas table is decorated with woven stars attached to a metal rod on a stand. Wooden candle sticks and the tips of the pine cone scales are painted with white Plus Color craft paint scales. The latter are sprinkled with transparent glitter.
How to do it
1.
Paint the candle sticks and the tip of the pine cone scales with white Plus Color craft paint.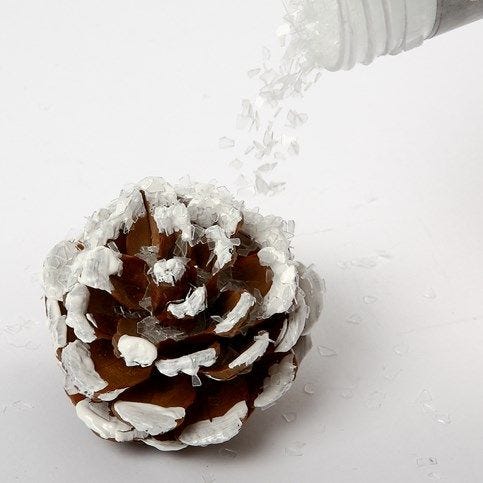 2.
Whilst leaving the candle sticks to dry, immediately sprinkle transparent glitter onto the wet paint on each cone scale.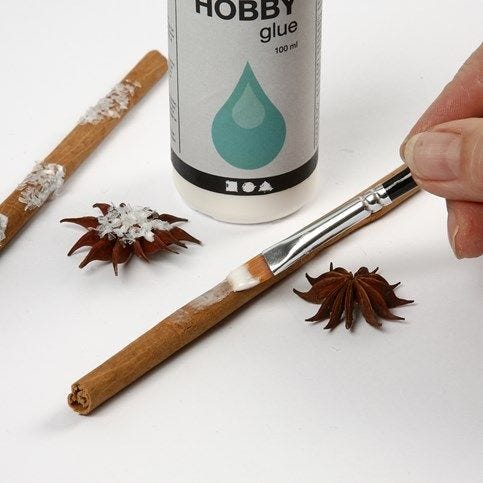 3.
Apply glue onto cinnamon sticks and some star anise randomly and then sprinkle with glitter.
4.
Weave the stars following the instructions printed on the back of the packaging. Attach one end of a metal rod onto each star and then push the other end of the metal rod into a stand.