Woven Birds from Maxi Acrylic Yarn with Felt Details
Woven Birds from Maxi Acrylic Yarn with Felt Details
Weave a flock of birds using Fantasia acrylic yarn maxi and glue on craft felt eyes, beak and wings. The birds are easy to weave on a home-made loom made from a piece of cardboard with warp threads wrapped around it.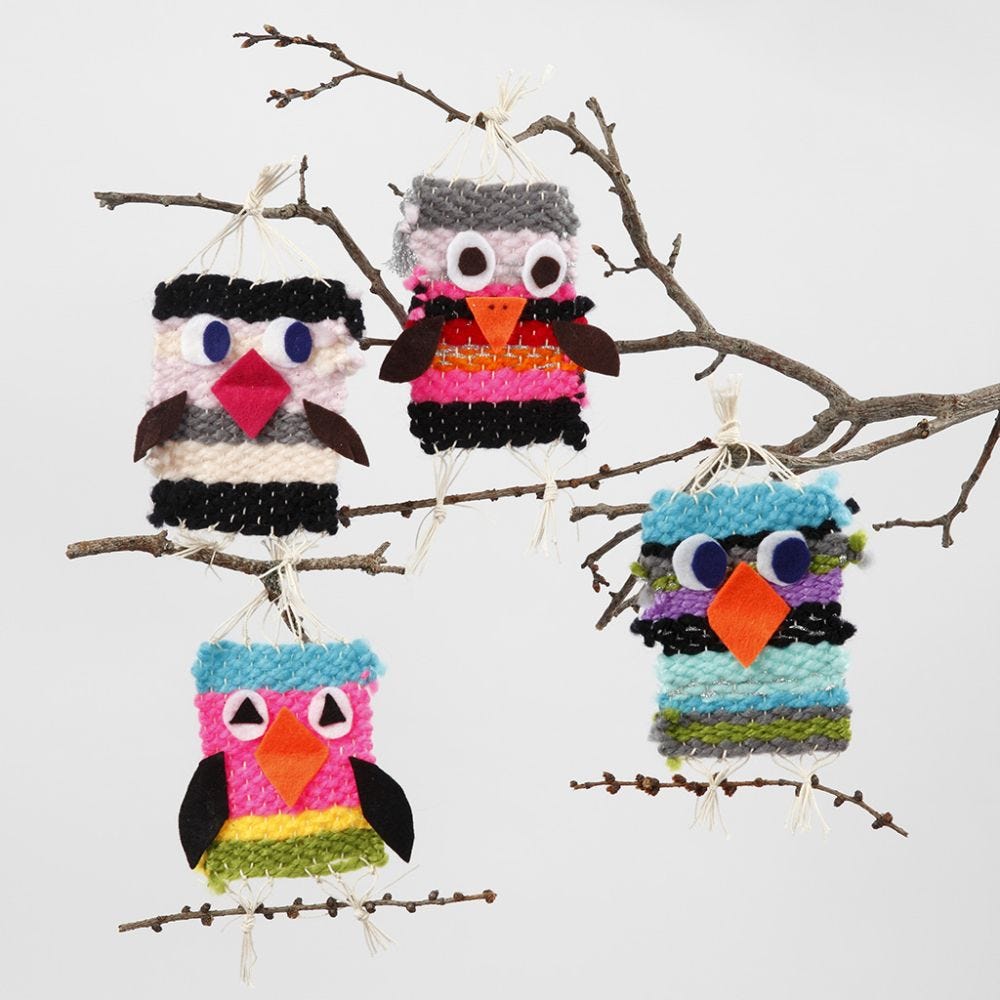 How to do it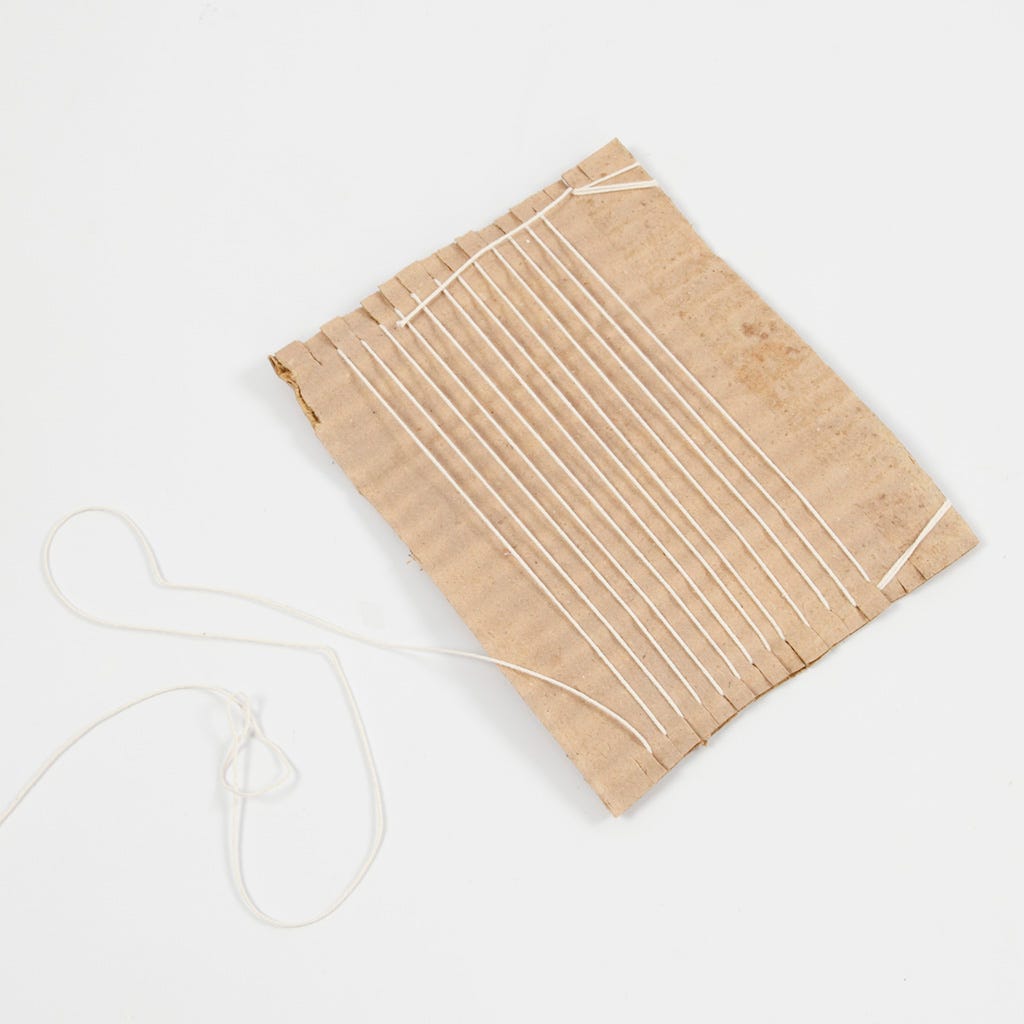 1
Cut a 14 x 18 cm piece of cardboard from a cardboard box. Cut grooves at the top and bottom spaced 1 cm apart. Wrap warp threads (thin cotton twine) around the grooves, for example 13 warp threads on the front and back as shown in this picture. Wrap an additional warp thread around the first and last grooves to keep the threads taut.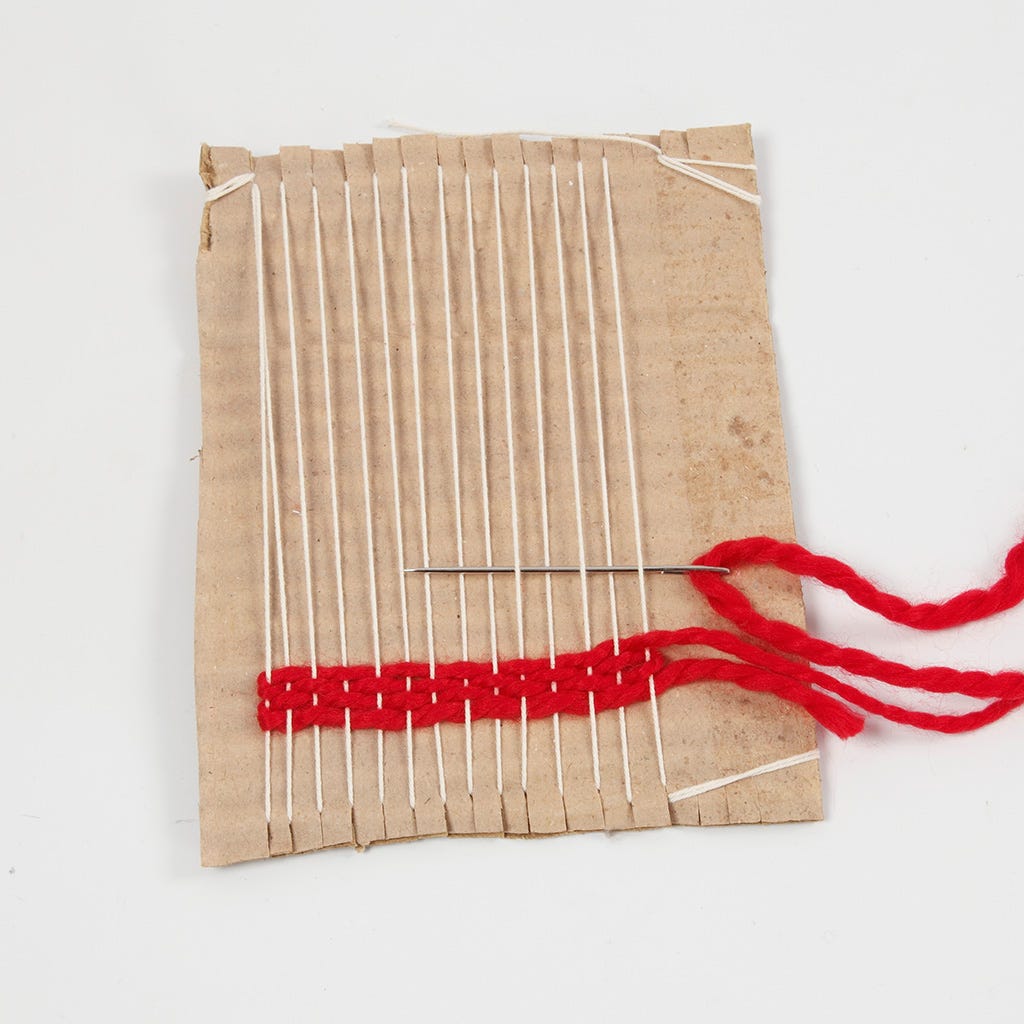 2
Weave in and out with maxi acrylic yarn threaded onto a cross stitch needle. You may either secure all the ends on the back or tie knots at the sides when changing colour.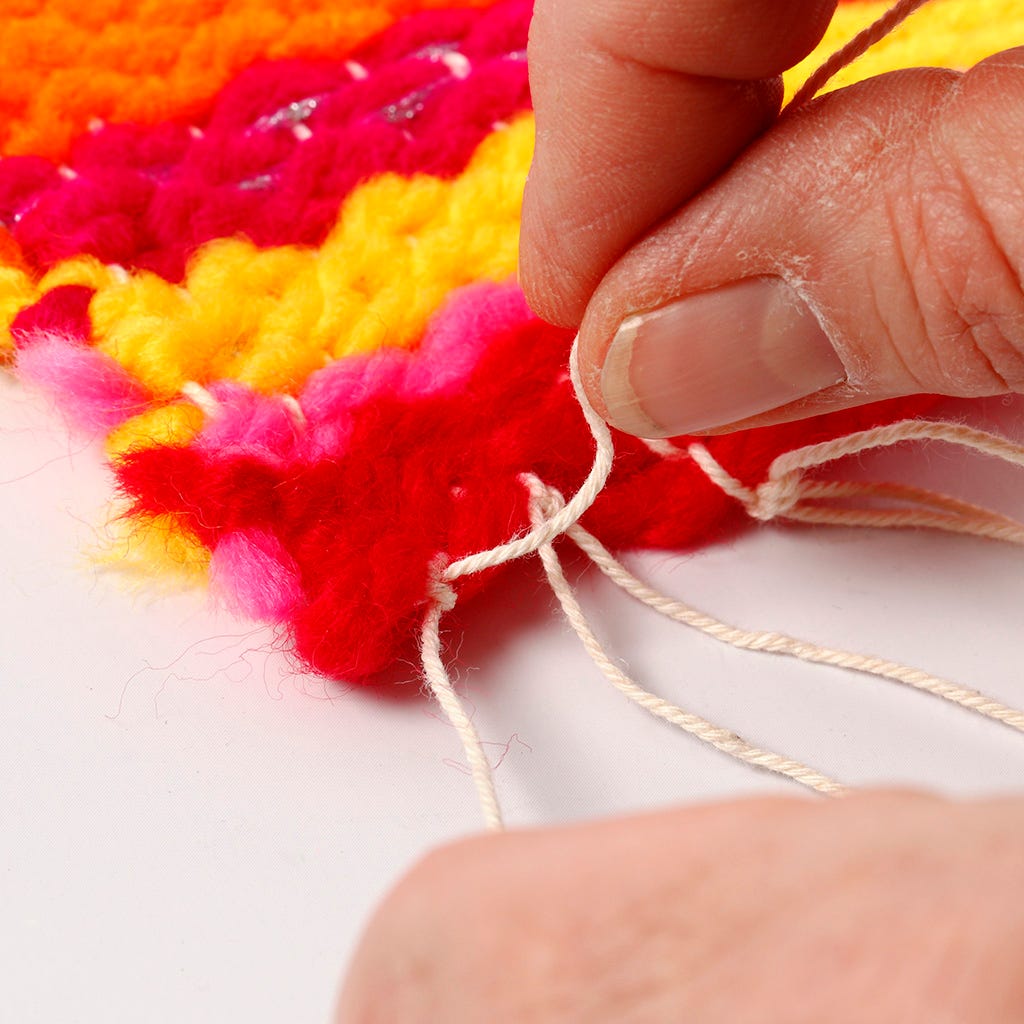 3
Cut the warp thread loops in the middle on the back. Tie them together in pairs with small knots at the top and bottom to prevent the woven section from sliding.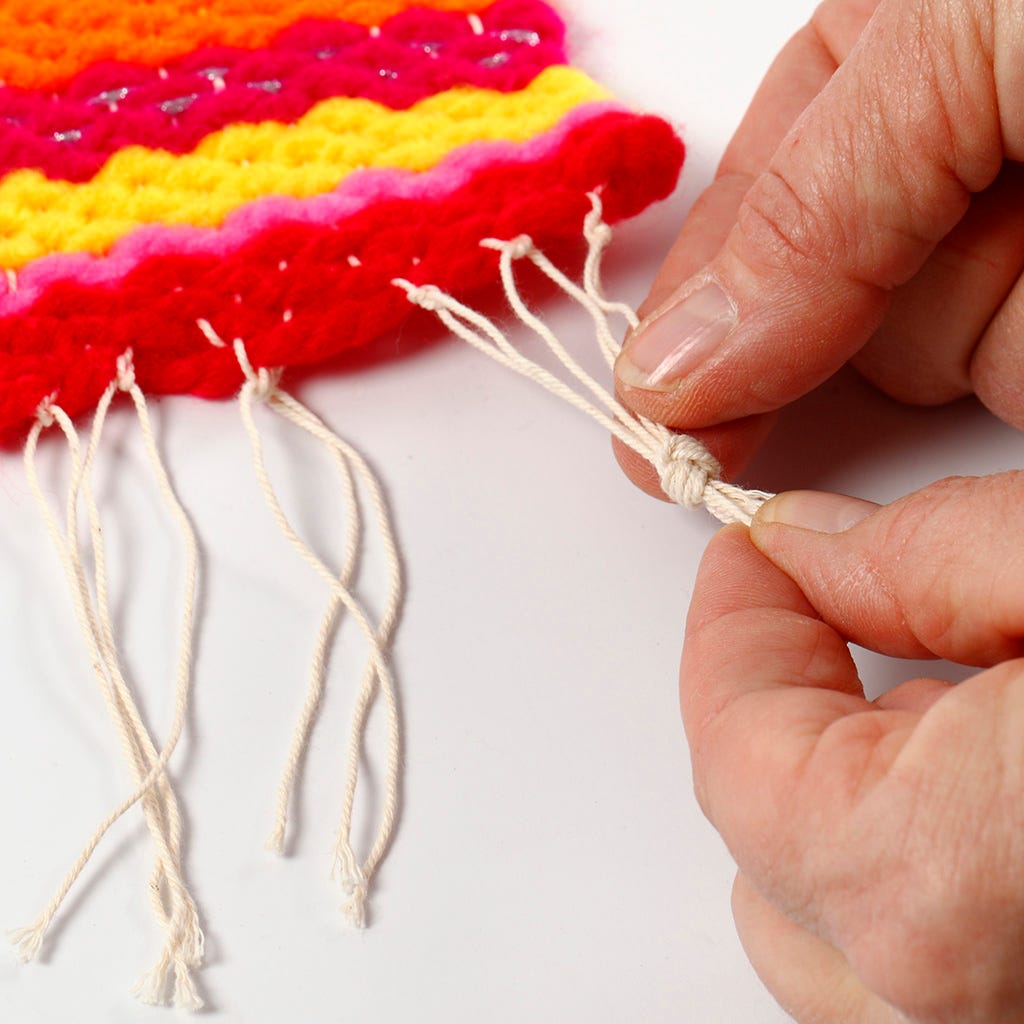 4
Gather all the warp threads at the top with a knot. Divide the warp threads at the bottom into two 'bundles' and tie each 'bundle' with a knot for the bird's legs.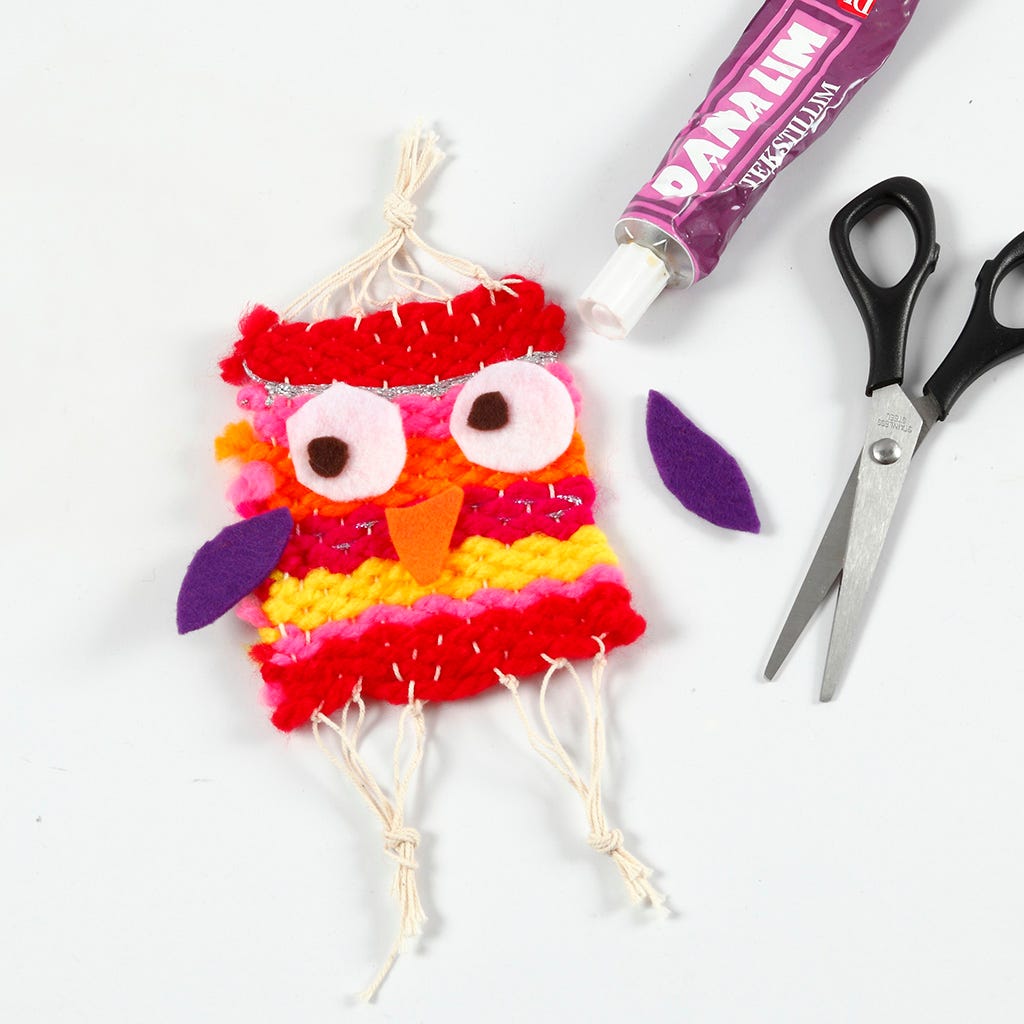 5
Cut the eyes, the beak and the wings from craft felt and glue on with textile glue. Push a stick through the warp threads at the bottom for the bird to perch on.
Copyright © 2013-present Magento, Inc. All rights reserved.