Wooden Trays decorated with Terrazzo Flakes
These wooden trays are painted with craft paint and subsequently decorated with terrazzo flakes using decoupage lacquer.
How to do it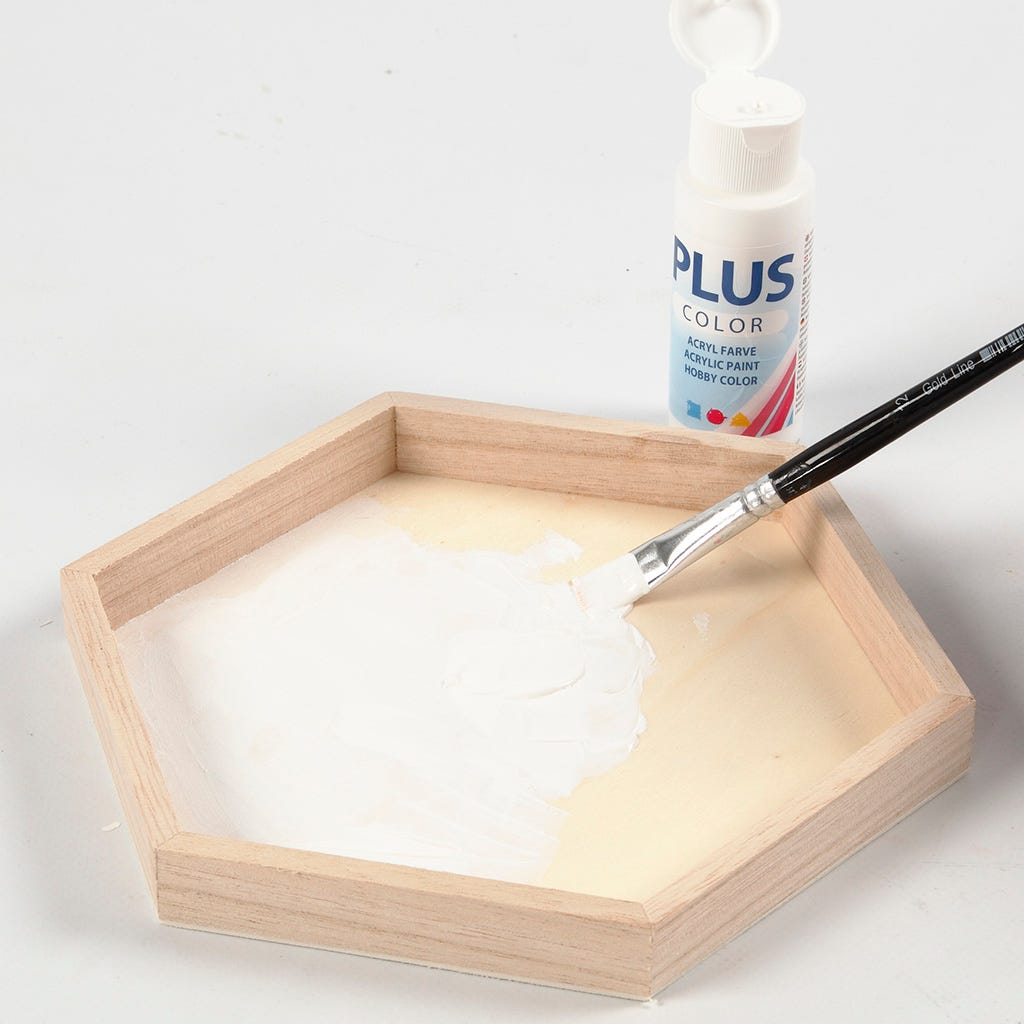 1
Paint the inside base of the tray with white Plus Color craft paint and leave to dry.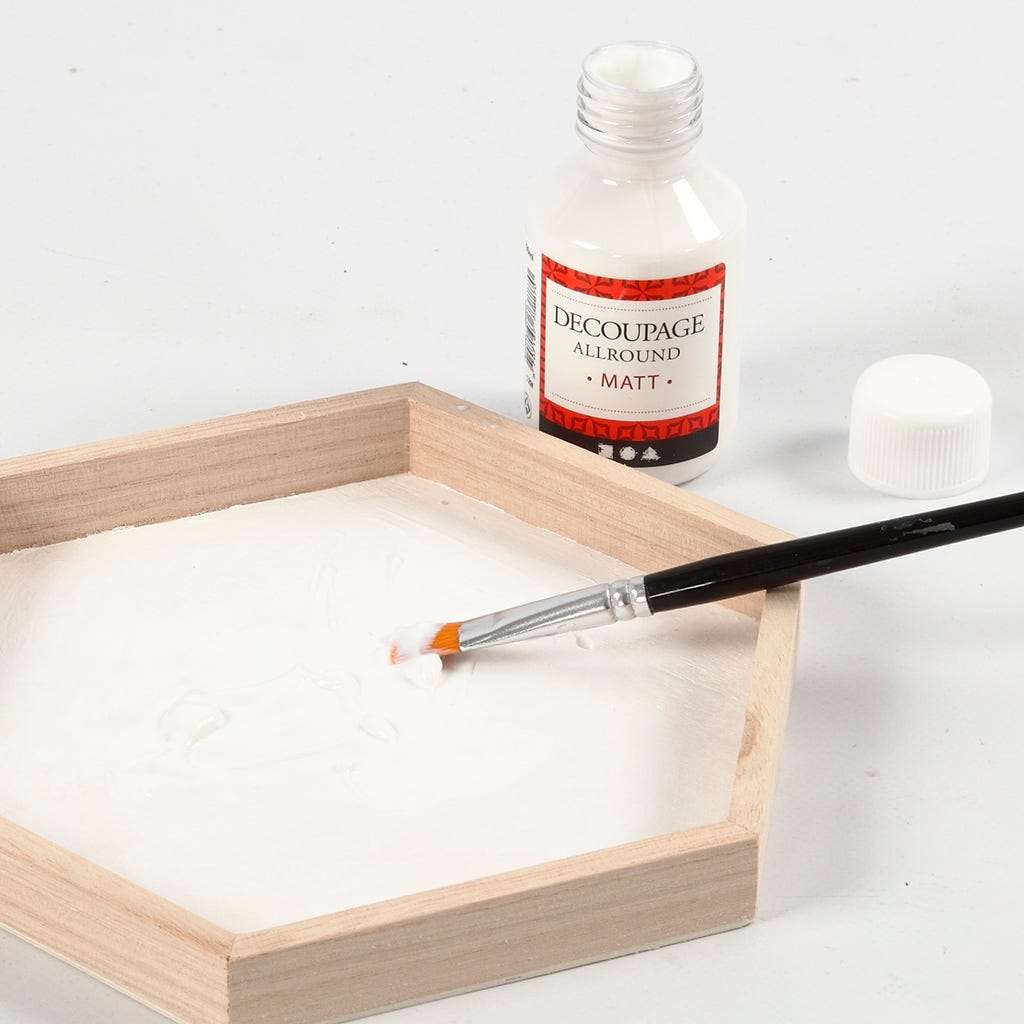 2
Apply a generous coat of decoupage lacquer on top (not too thin).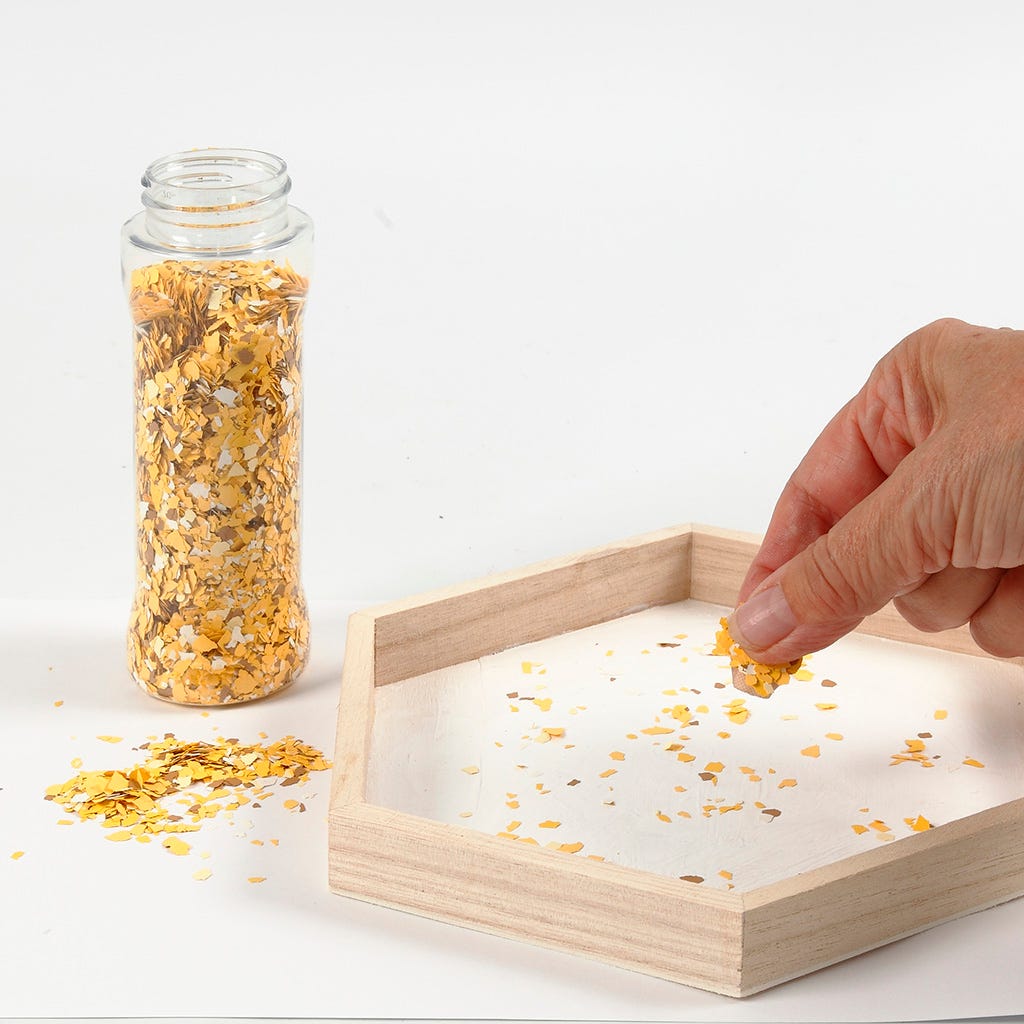 3
Immediately sprinkle terrazzo flakes over the wet lacquer in an even, thinly distributed layer.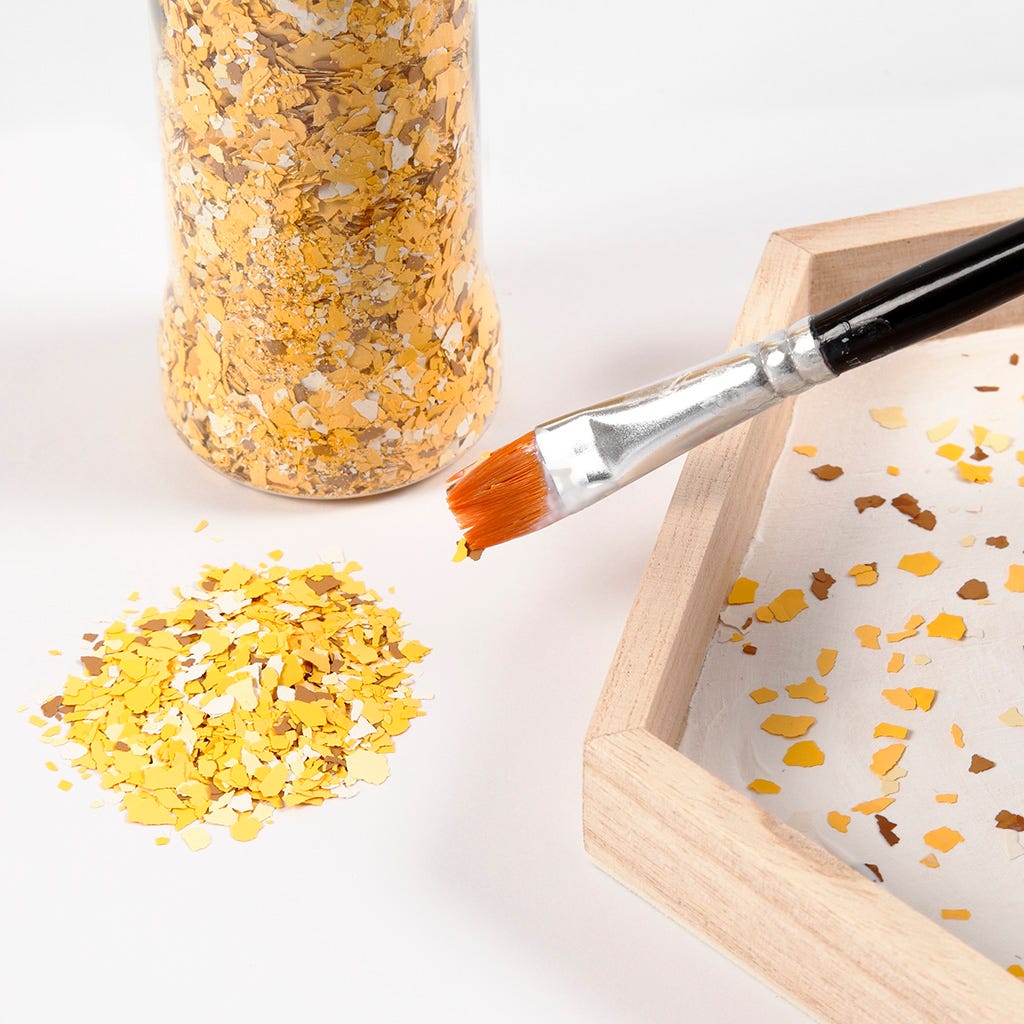 4
Pick up individual flakes with the wet brush.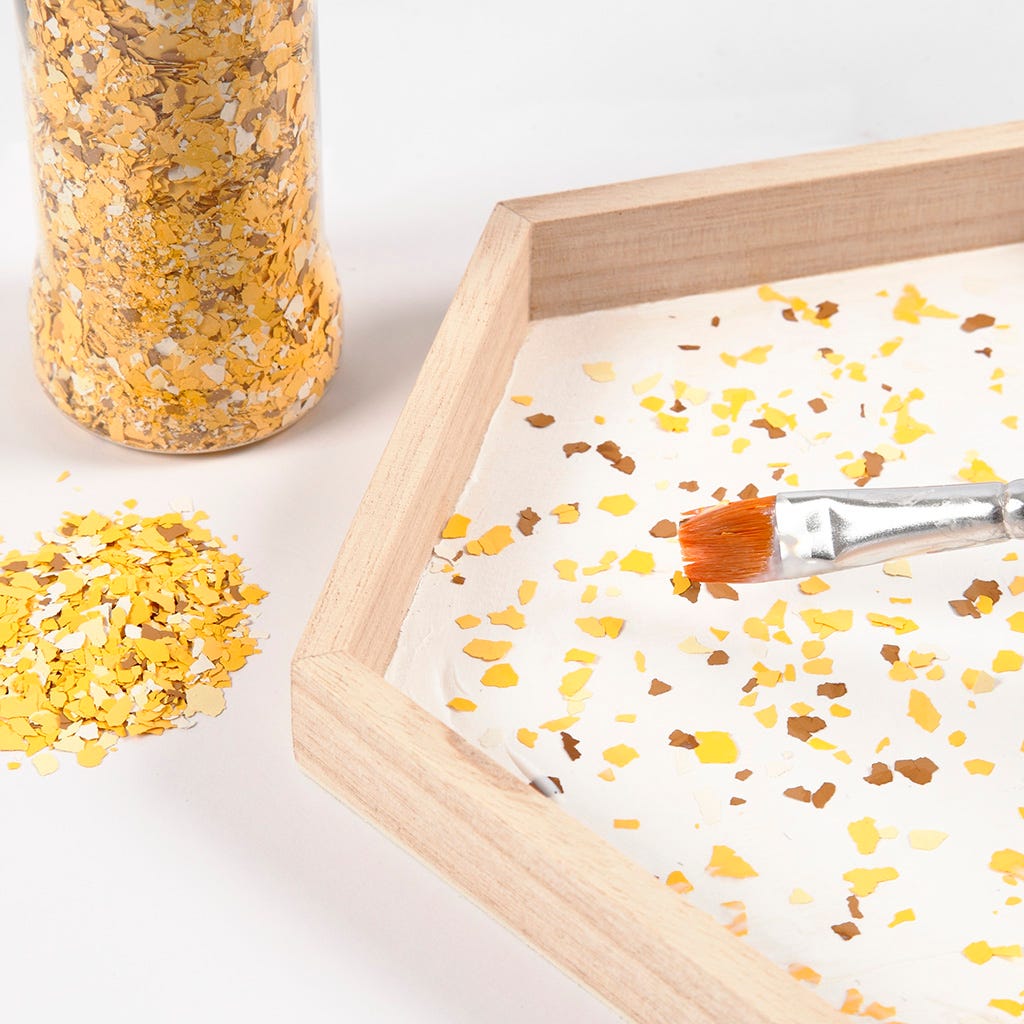 5
Attach terrazzo flakes randomly to give it a natural look.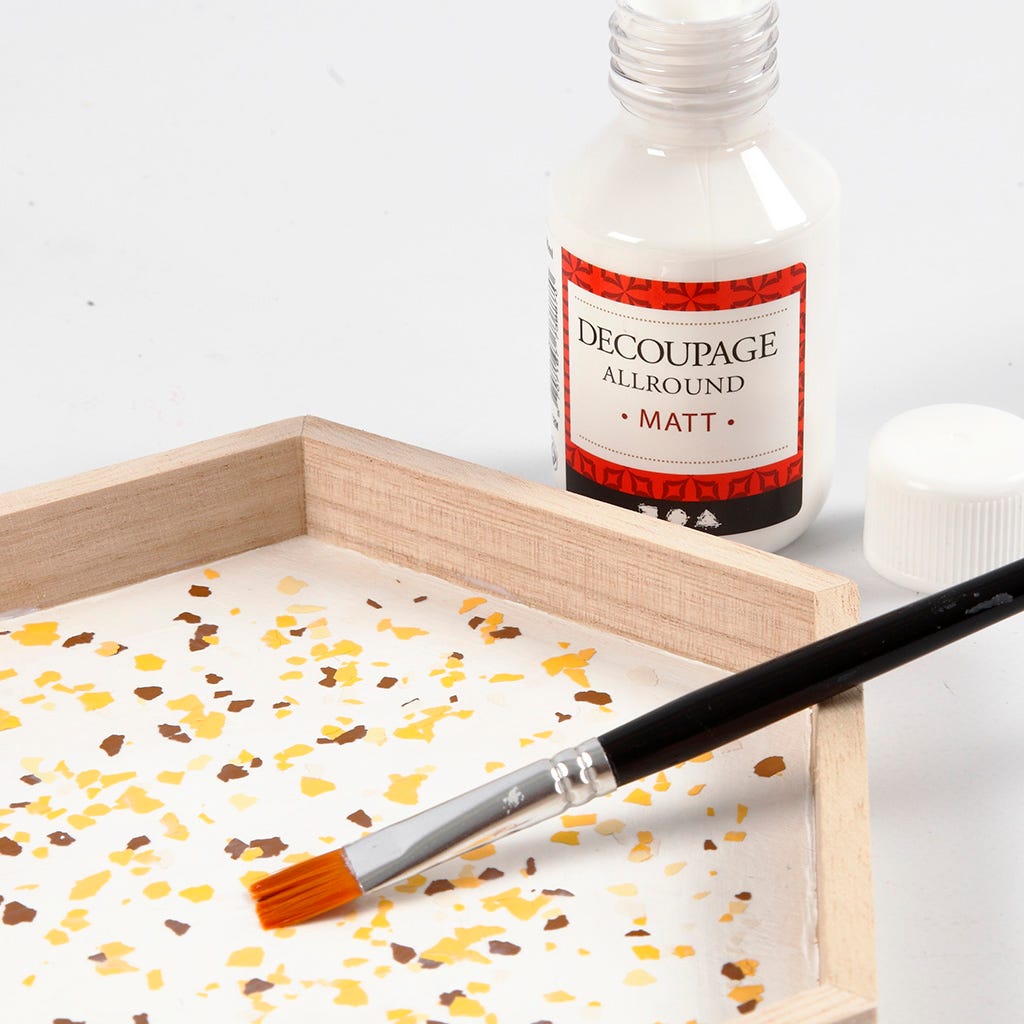 6
Apply decoupage lacquer over the entire surface and leave to dry. Apply another coat of decoupage lacquer and leave to dry.