Wooden Tea Light Candle Holders, painted with Blackboard Paint
Two or three coats of blackboard paint are applied to both candle holders. When dry, both are decorated with masking tape which is varnished for increased durability. Text is written with a Uni Chalk Marker. It can be wiped off and re-written.
How to do it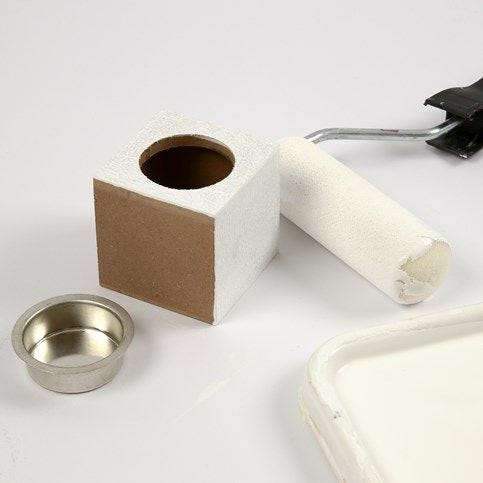 1.
Use a foam roller and blackboard paint and apply two or three coats of paint. Leave to dry.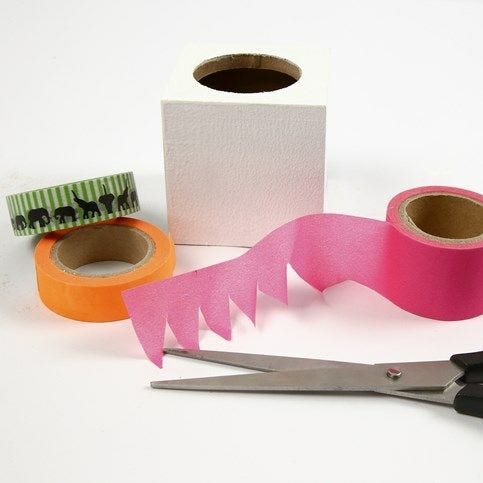 2.
Decorate the candle holder with masking tape according to your imagination.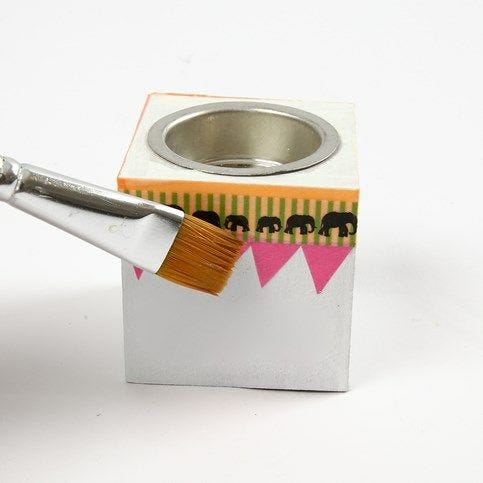 3.
Apply varnish to the applied masking tape. This for increased durability and this ensures that the candle holder can now be cleaned with a damp cloth.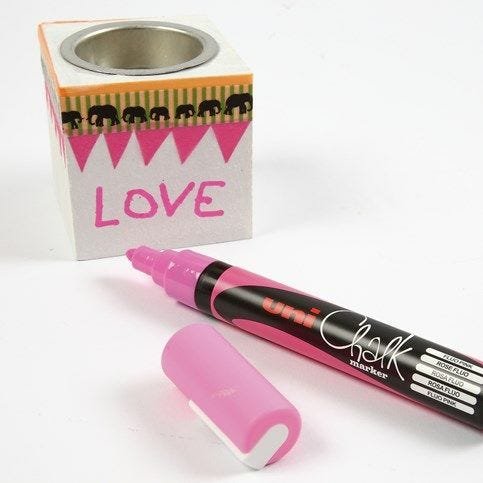 4.
Write text with a Uni Chalk Marker which can be wiped off with a damp cloth and re-written as needed.