Wooden Keyring Fobs covered with Foam Clay
Wooden Keyring Fobs covered with Foam Clay
These wooden keyring fobs are decorated with Foam Clay according to your imagination.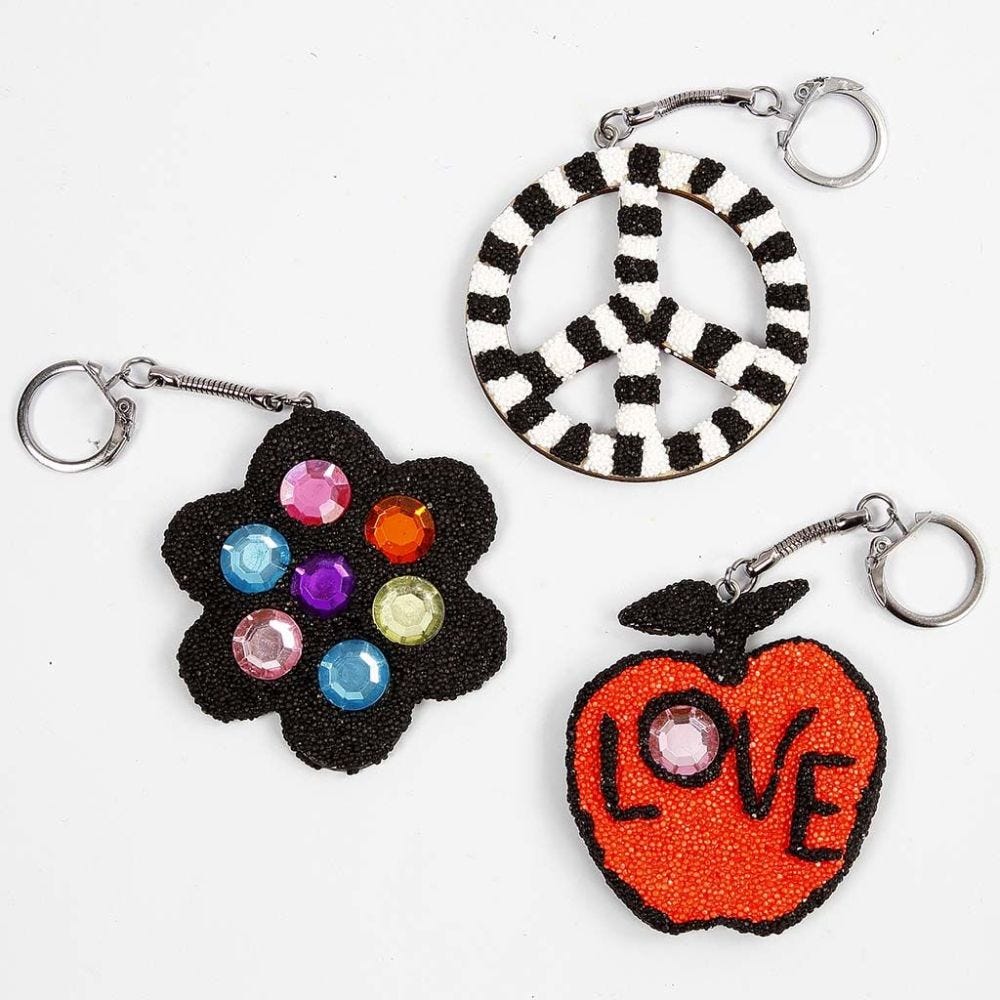 How to do it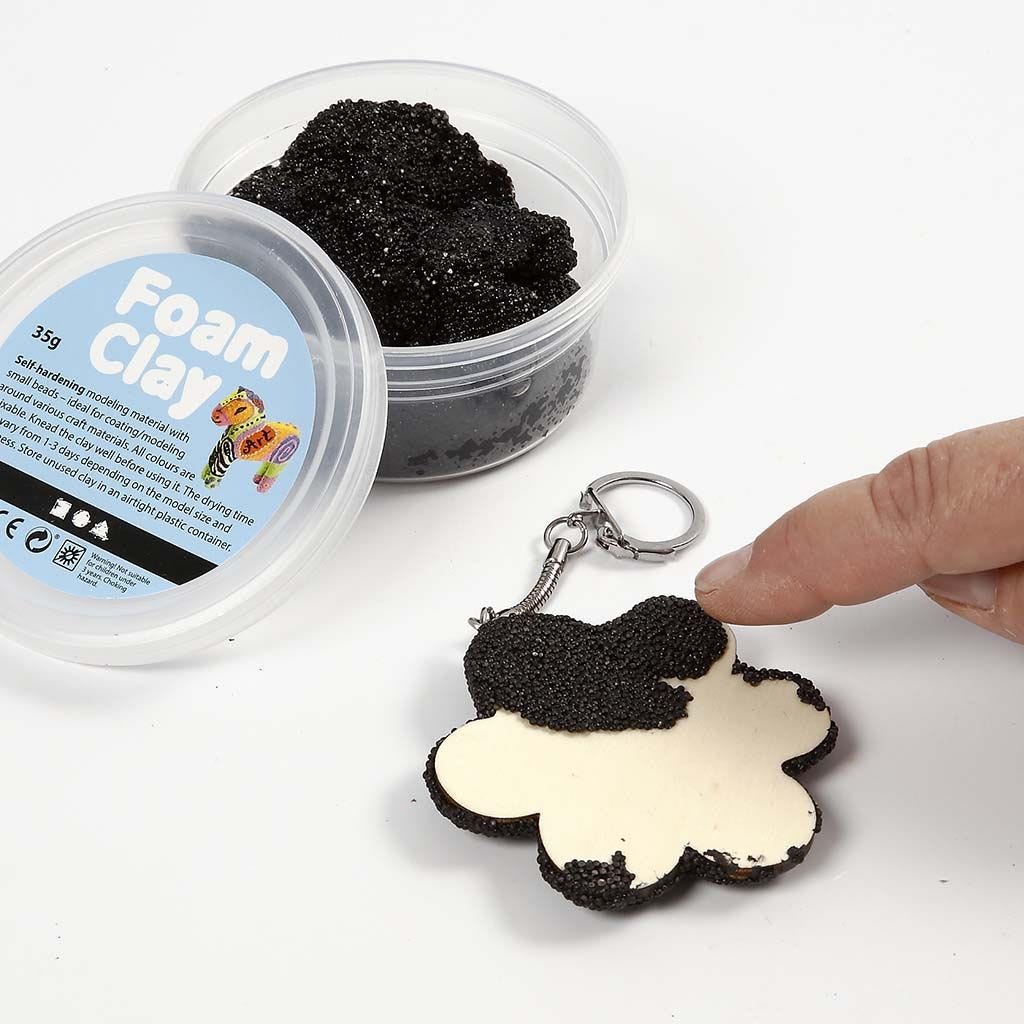 1
Cover both sides of the wooden pendant according to your imagination with Foam Clay which is attached as small balls, distributed in an even, thin layer.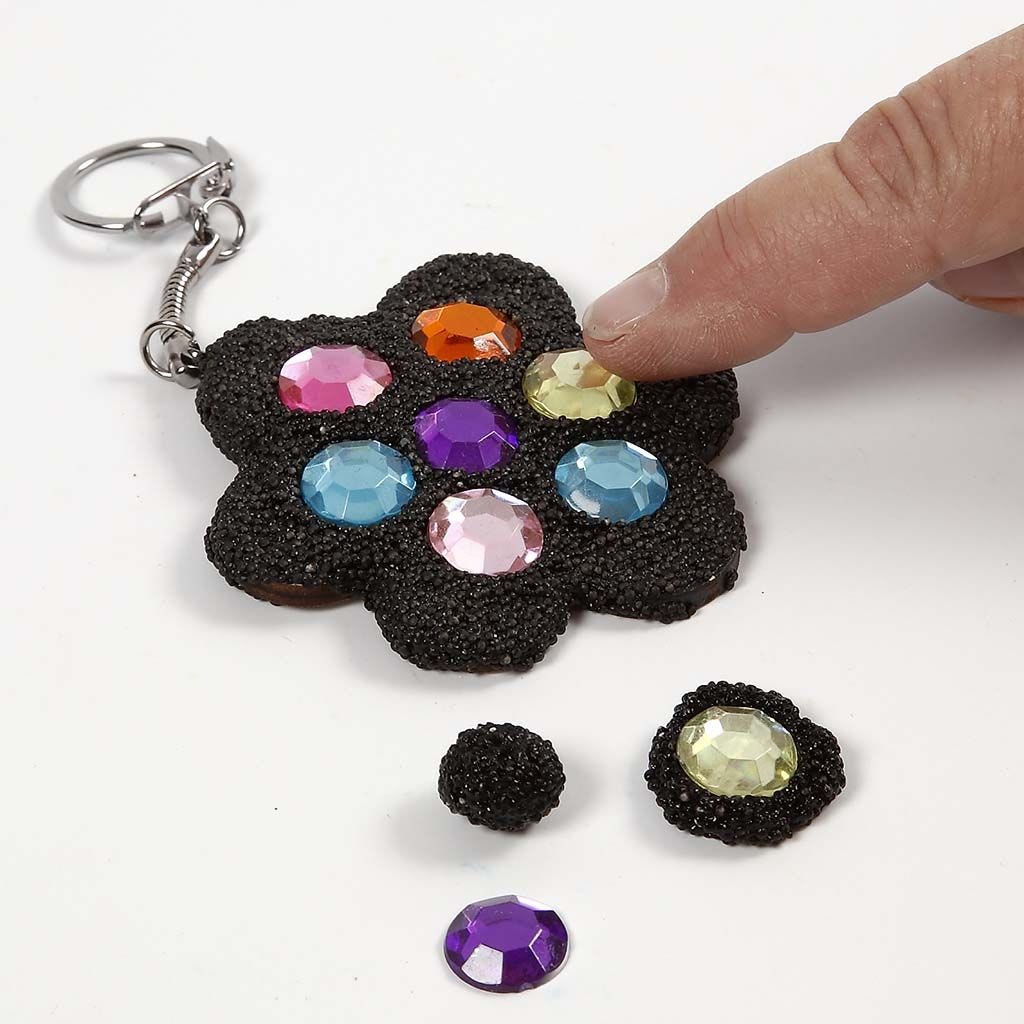 2
Decorate with rhinestones according to your taste by pushing each rhinestone into a new blob of Foam Clay which is then pushed onto the wooden pendant. Leave to dry.