Wooden Items covered with Foam Clay
Wooden Items covered with Foam Clay
All of these wooden items; the door sign, the napkin holder and the toothpick holder have been covered with Foam Clay modelling clay in colourful patterns.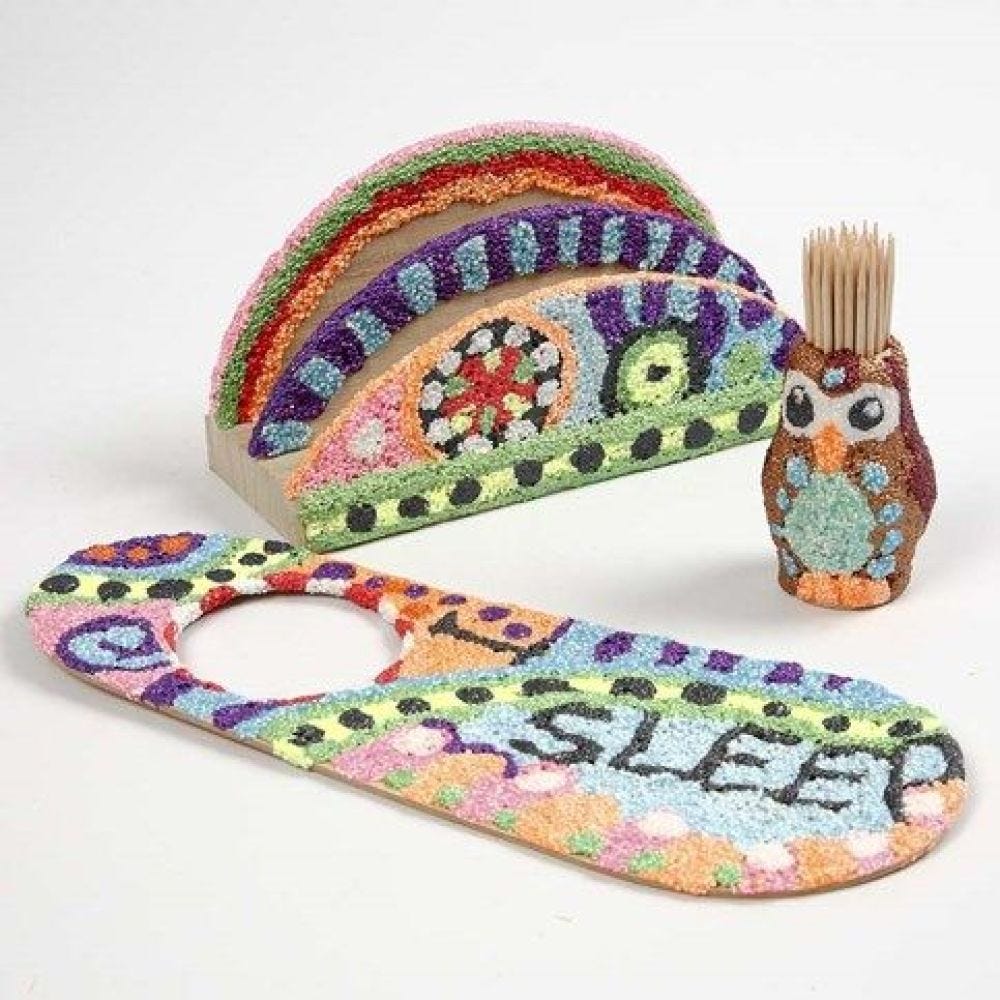 How to do it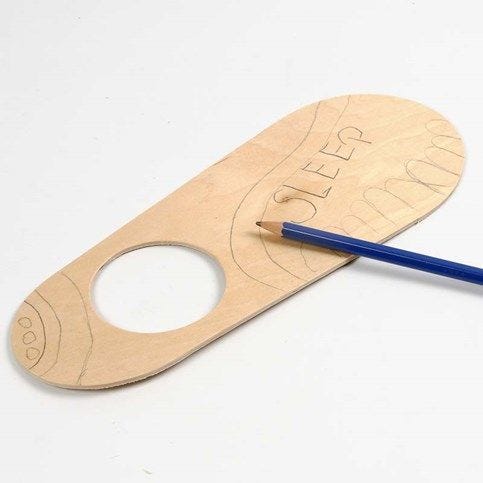 1.
Use a pencil for drawing guidance lines on the wooden items – this makes it easier when applying the Foam Clay.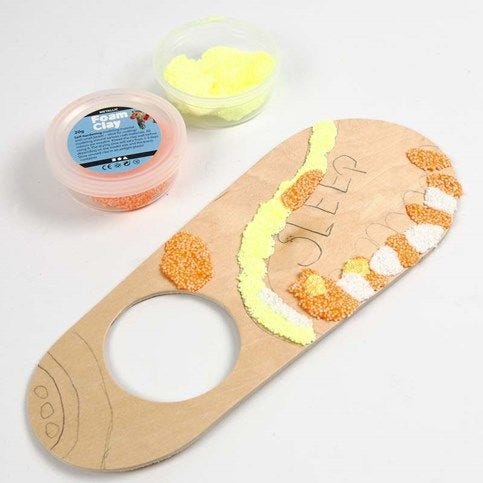 2.
Push small pieces of Foam Clay onto the wooden item. Only a small piece at a time and make sure to apply them tightly together.