Wooden Hearts for hanging, decorated with Fabric Decoupage
Wooden Hearts for hanging, decorated with Fabric Decoupage
These wooden hearts are decorated with fabric decoupage and a piece of string for hanging.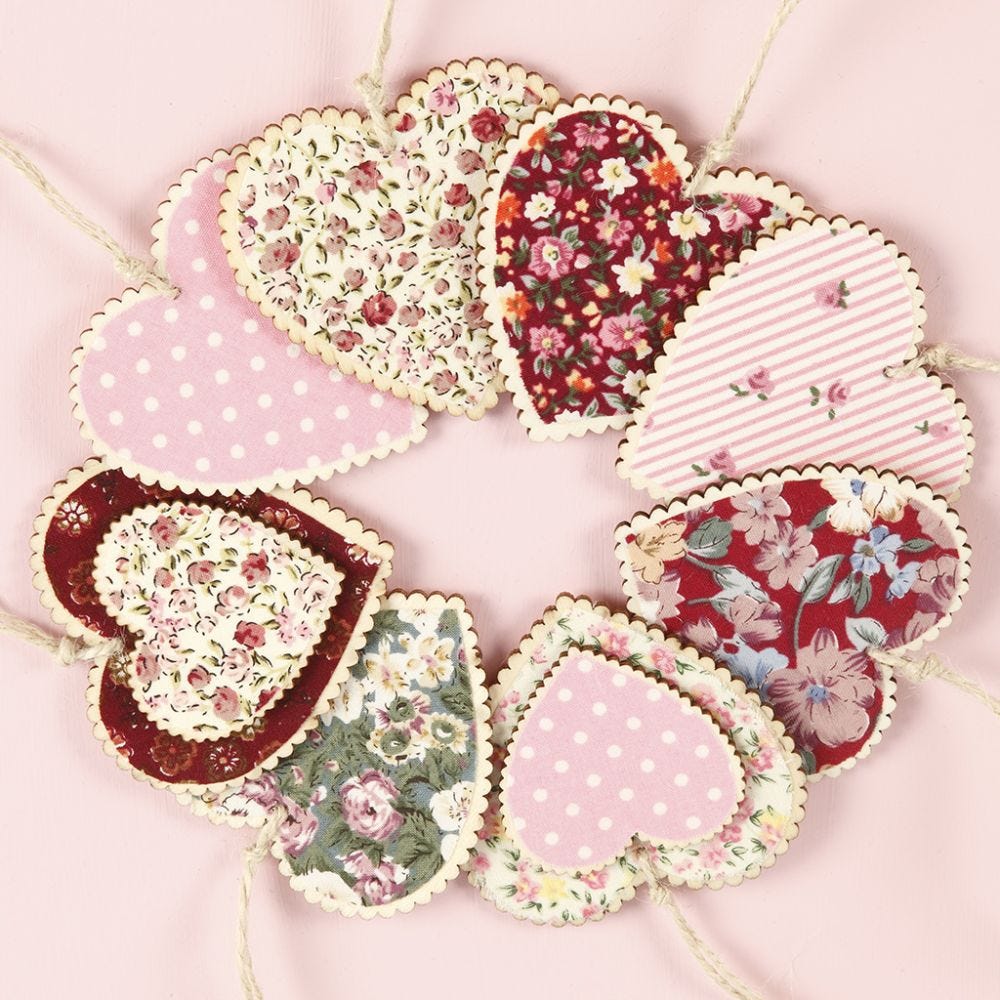 How to do it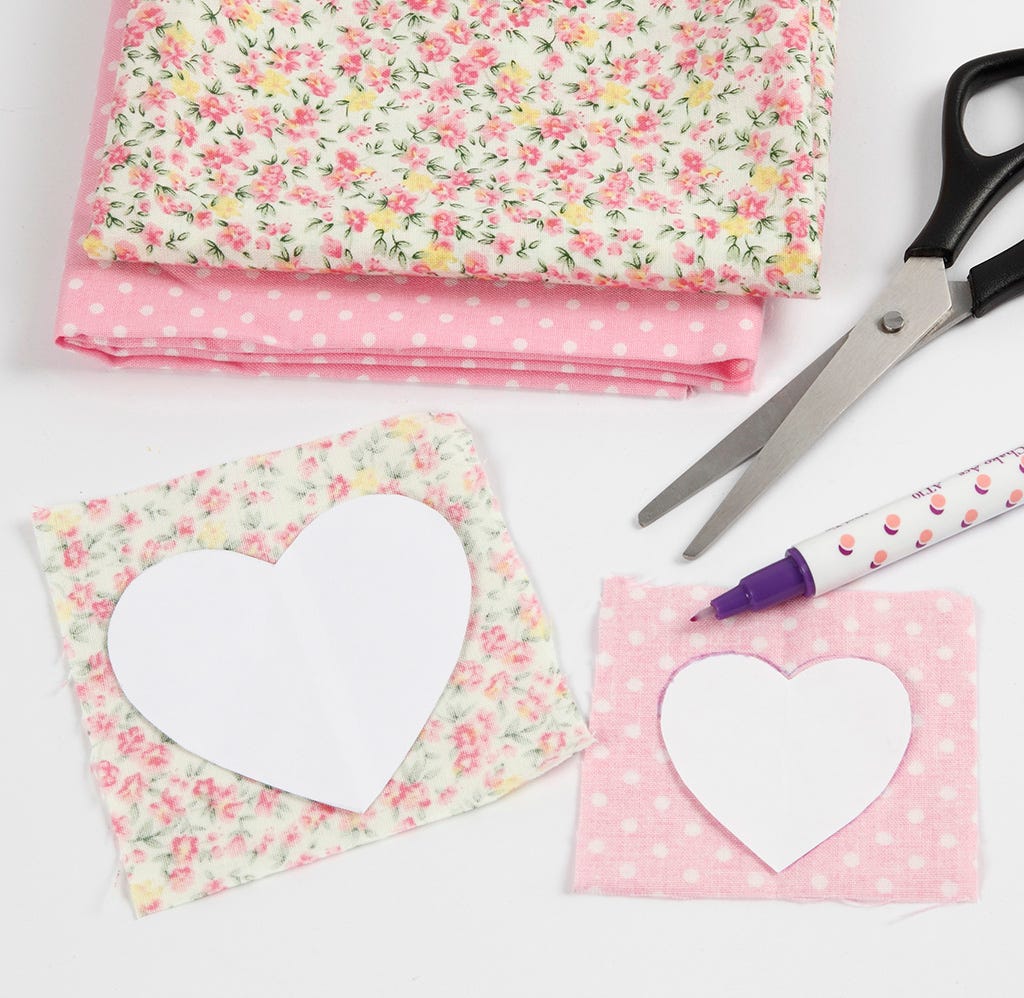 1
Copy the outline of the hearts onto fabric using the template. You may use a pen with disappearing ink; the ink disappears after a couple of days. Cut out the hearts.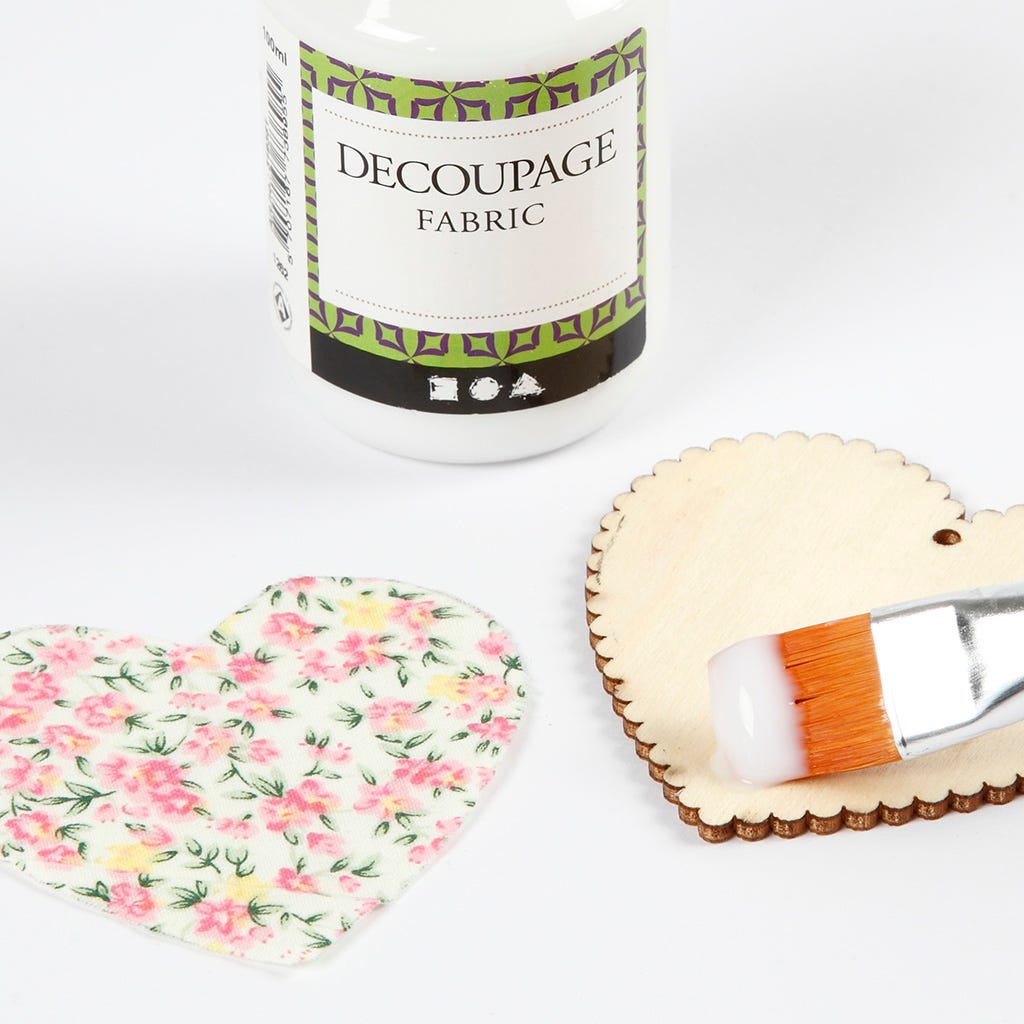 2
Apply a coat of decoupage lacquer for fabric onto the wooden heart.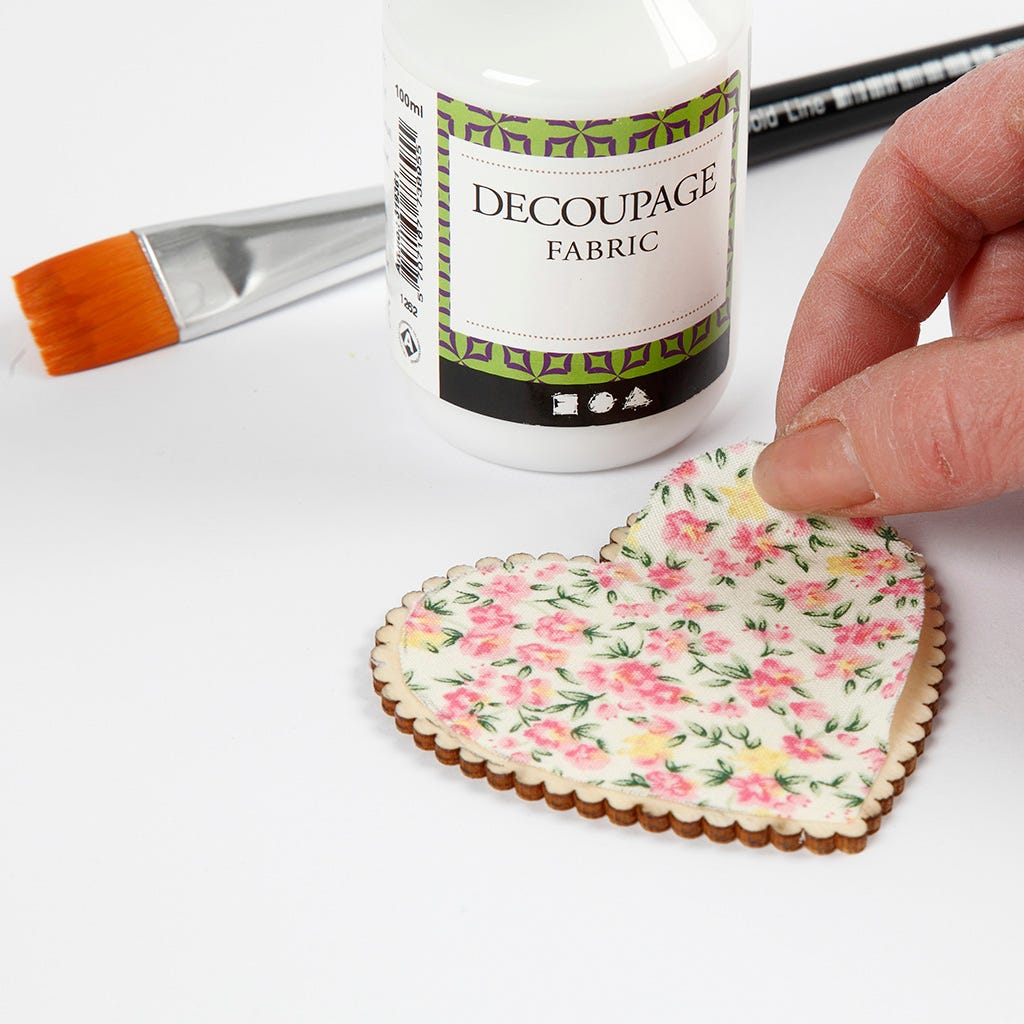 3
Place the fabric onto the heart. Apply another coat of decoupage lacquer for fabric on top of the fabric.
4
Make a hole for the string using a hole punch.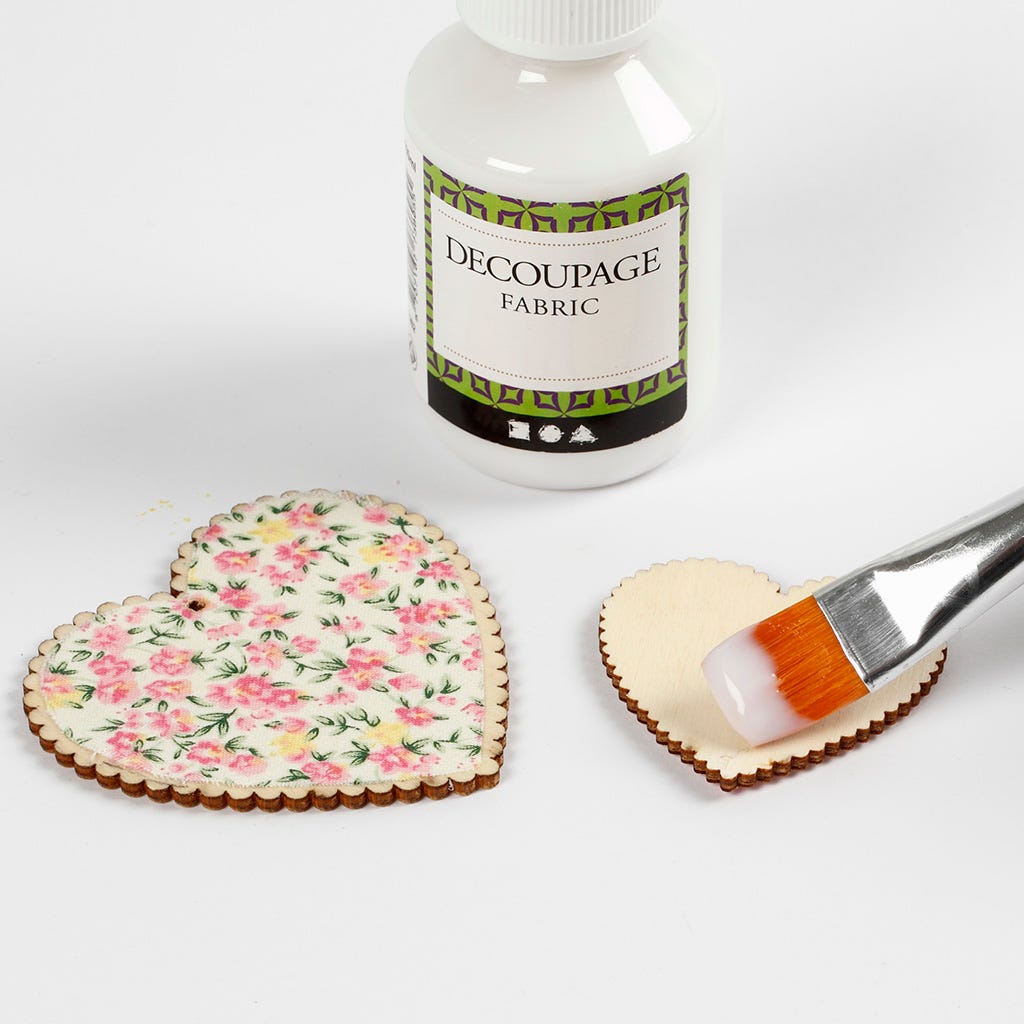 5
Make a small heart the same way as you made the large heart.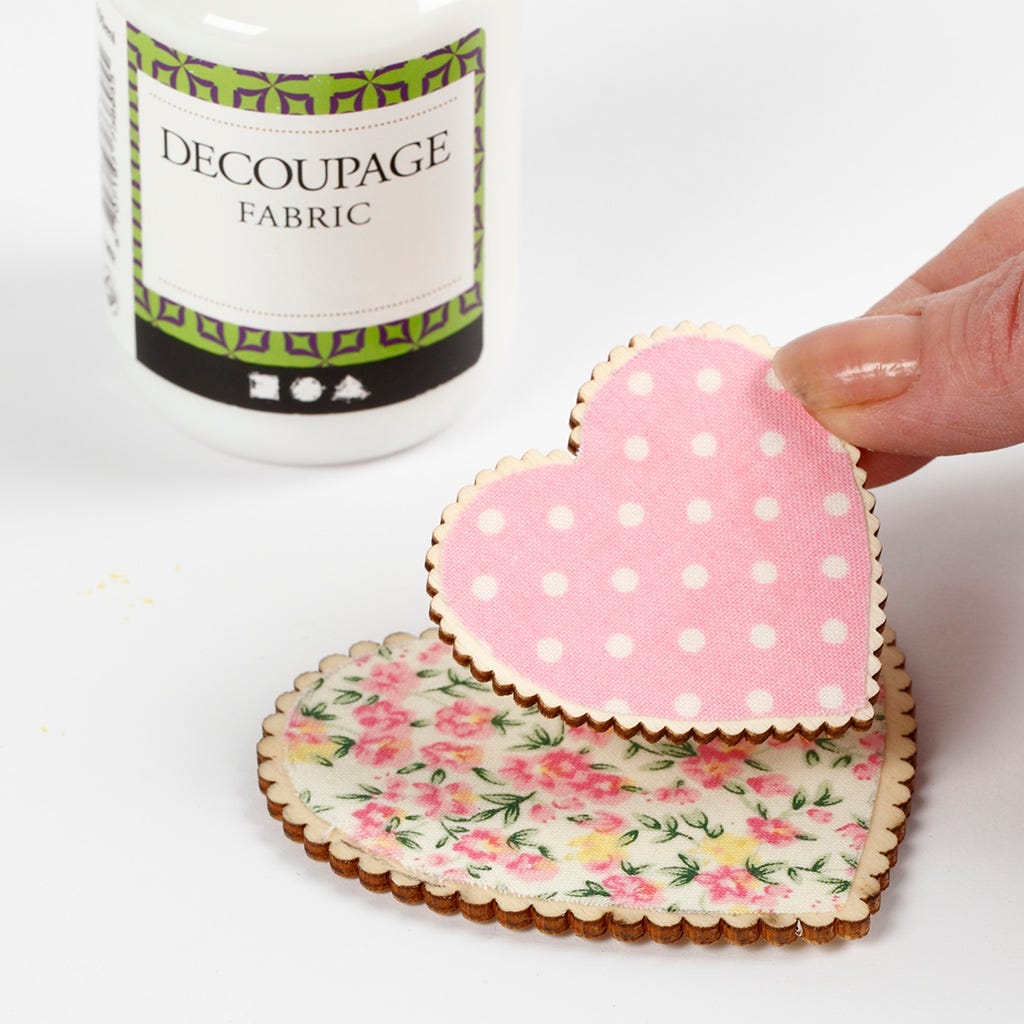 6
Attach the small heart onto the large heart with decoupage lacquer for fabric.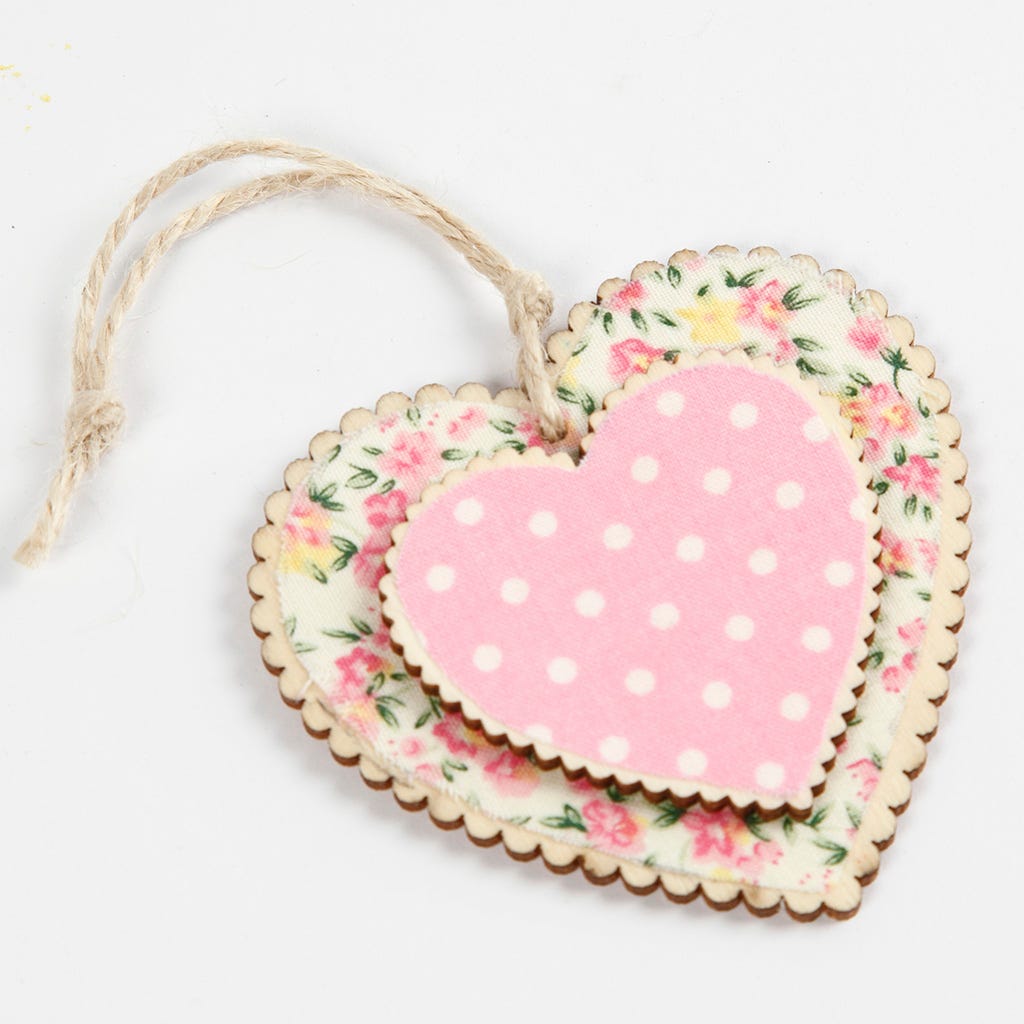 7
Attach a string for hanging.
Attached file:
Download