Wooden Hanging Decorations painted with Oil Pastels
These punched-out wooden hanging decorations are painted with coloured and black oil pastel crayons. Then they are varnished with glossy lacquer. A black piece of elastic cord decorated with wooden beads is attached for hanging.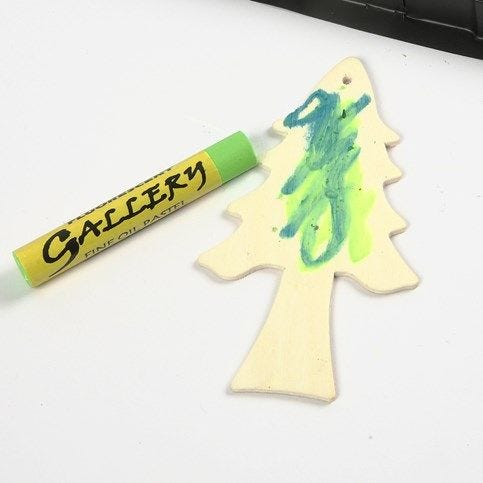 1.
Paint both sides of the wooden hanging decoration using two or three colours of oil pastel crayons. Finally add designs or patterns using the black oil pastel crayon.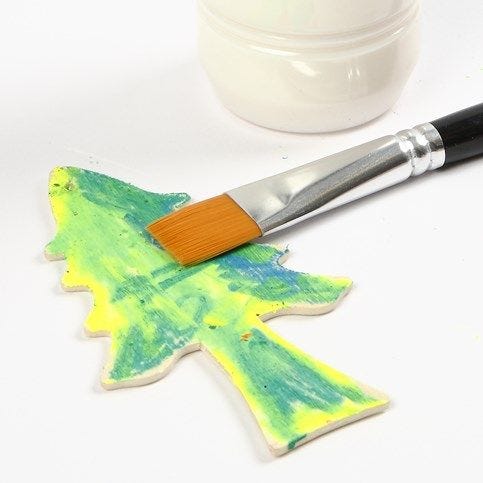 2.
To avoid the colours rubbing off and the sticky surface caused by the oil pastel crayons, varnish with clear acrylic lacquer. Allow to dry.