Wooden Frames decorated with Ethnic Patterns using a Stencil
Wooden Frames decorated with Ethnic Patterns using a Stencil
These hexagonal wooden frames with glass or mirror are decorated with ethnic patterns made with craft paint and stencils.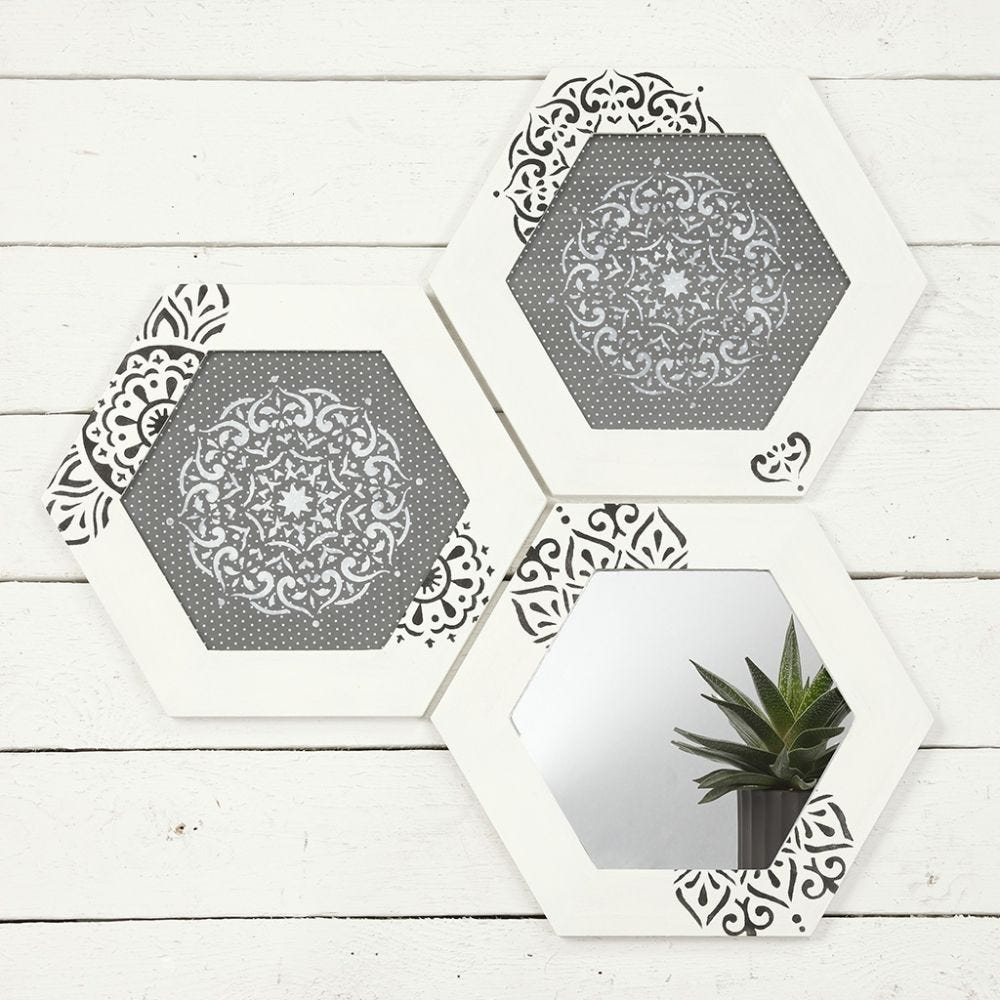 How to do it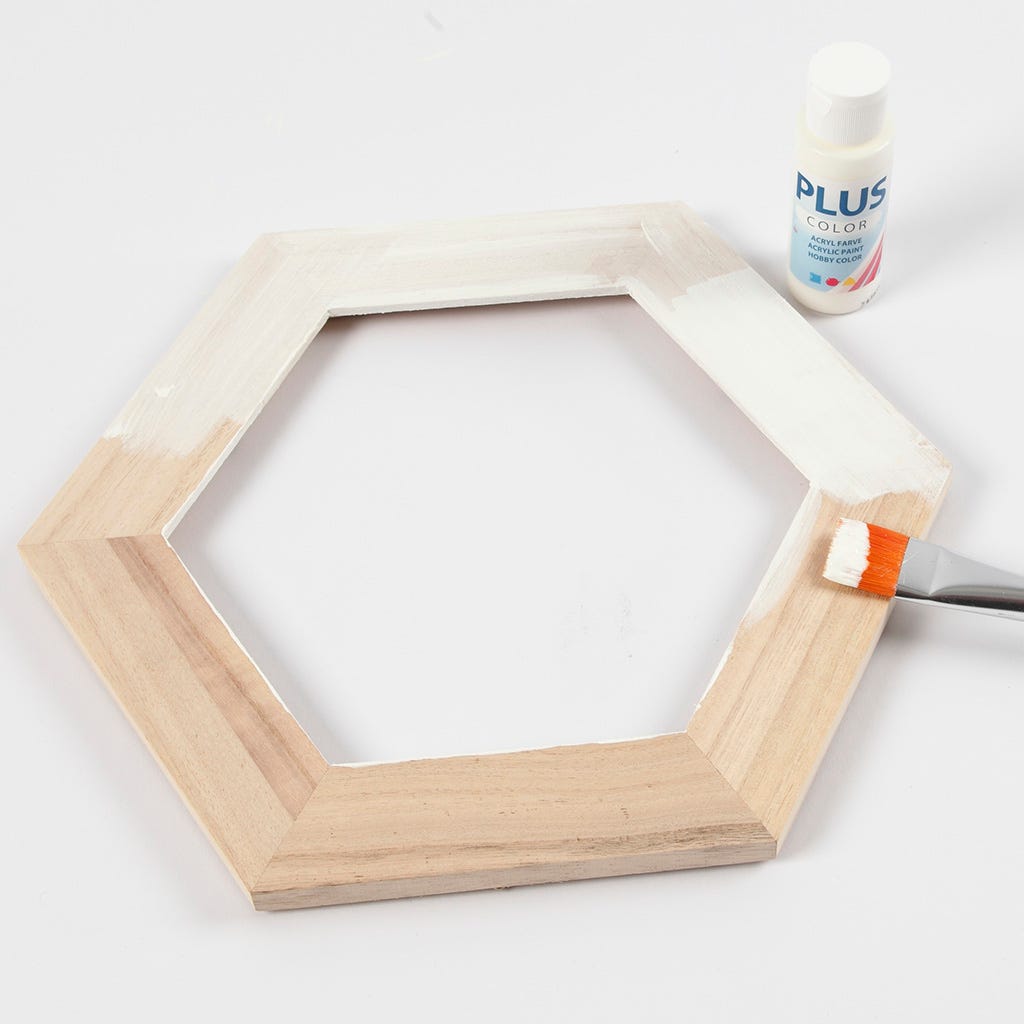 1
Paint the wooden frame with white Plus Color craft paint. Apply several coats and sand between each coat.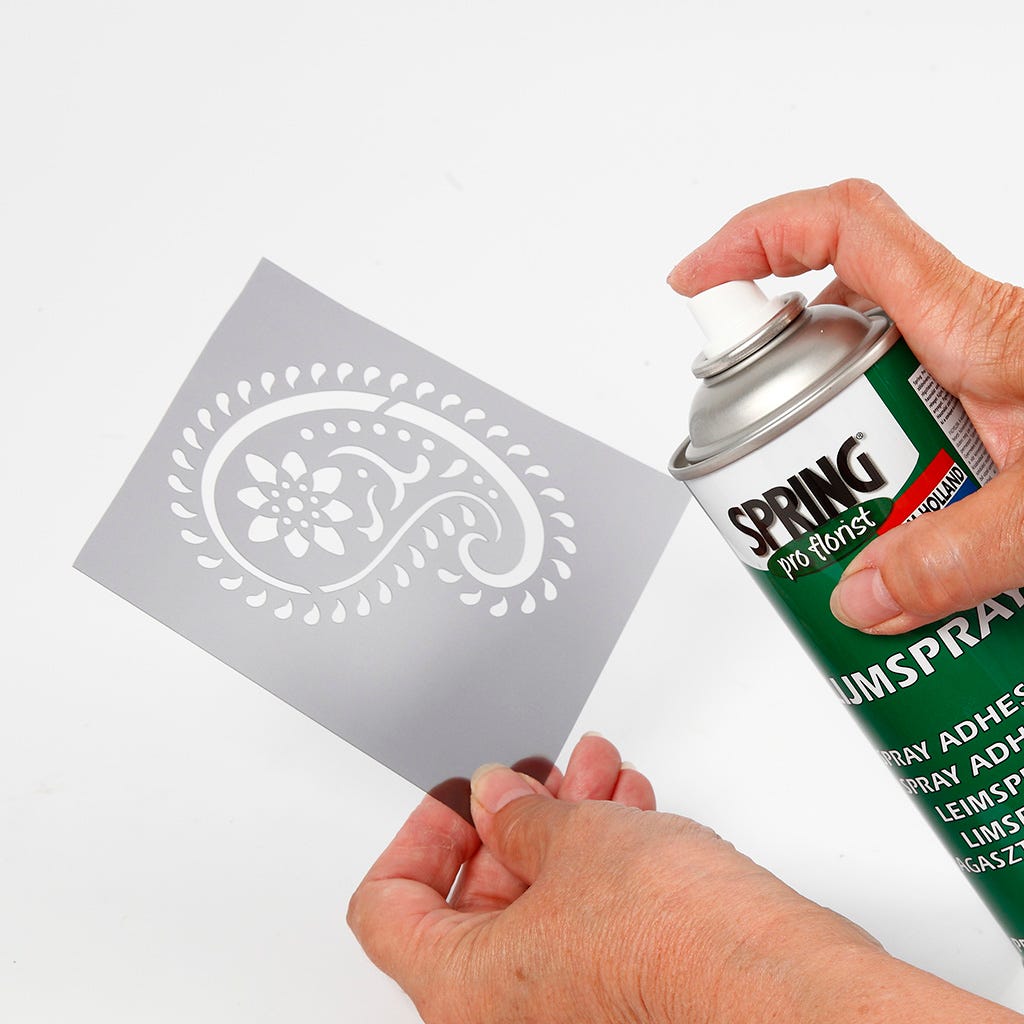 2
Cut the designs away from the stencil. Spray glue spray lightly onto the back from a distance. This is to ensure that the stencil doesn't move when dabbing paint on top.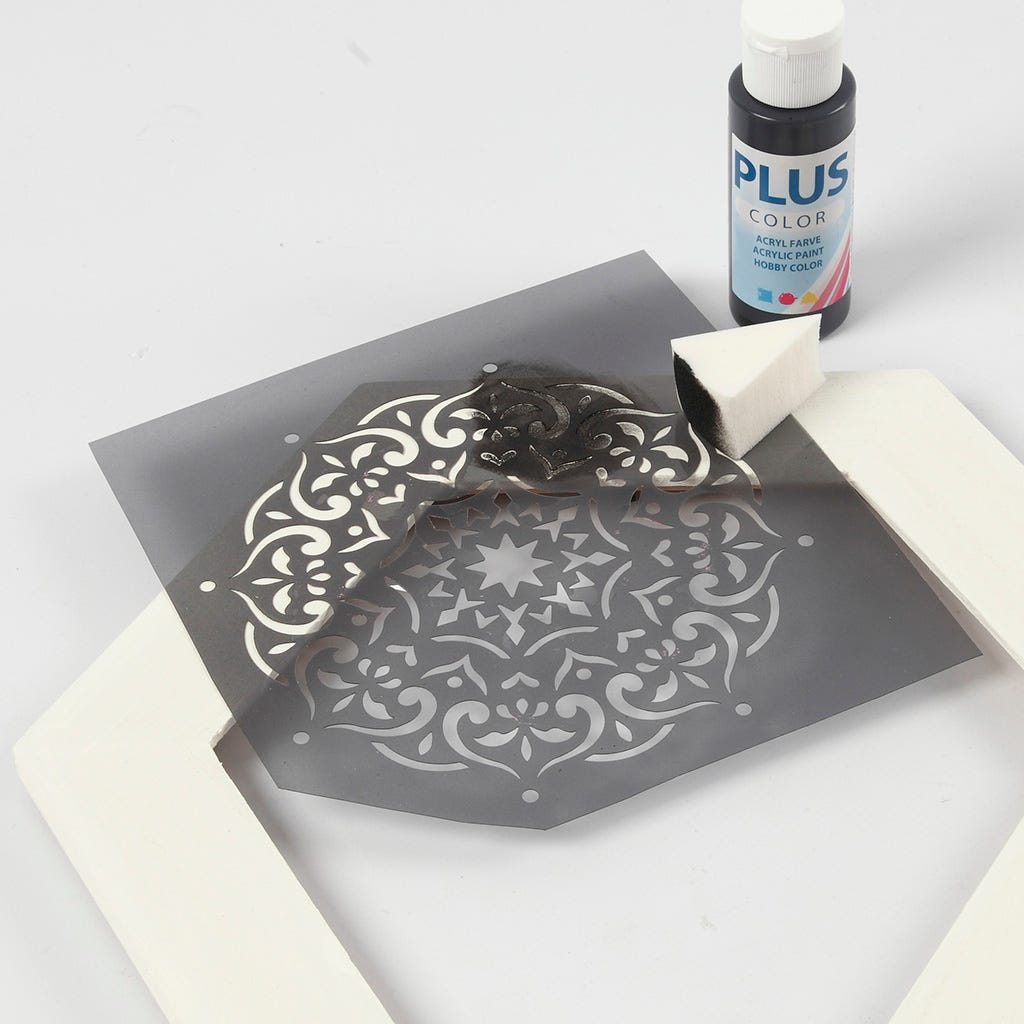 3
Place the screen stencil on the wooden frame and dab Plus Color craft paint over the stencil using a sponge. Only use a very small amount of paint on the sponge. Dab a small amount of paint several times rather than applying too much paint.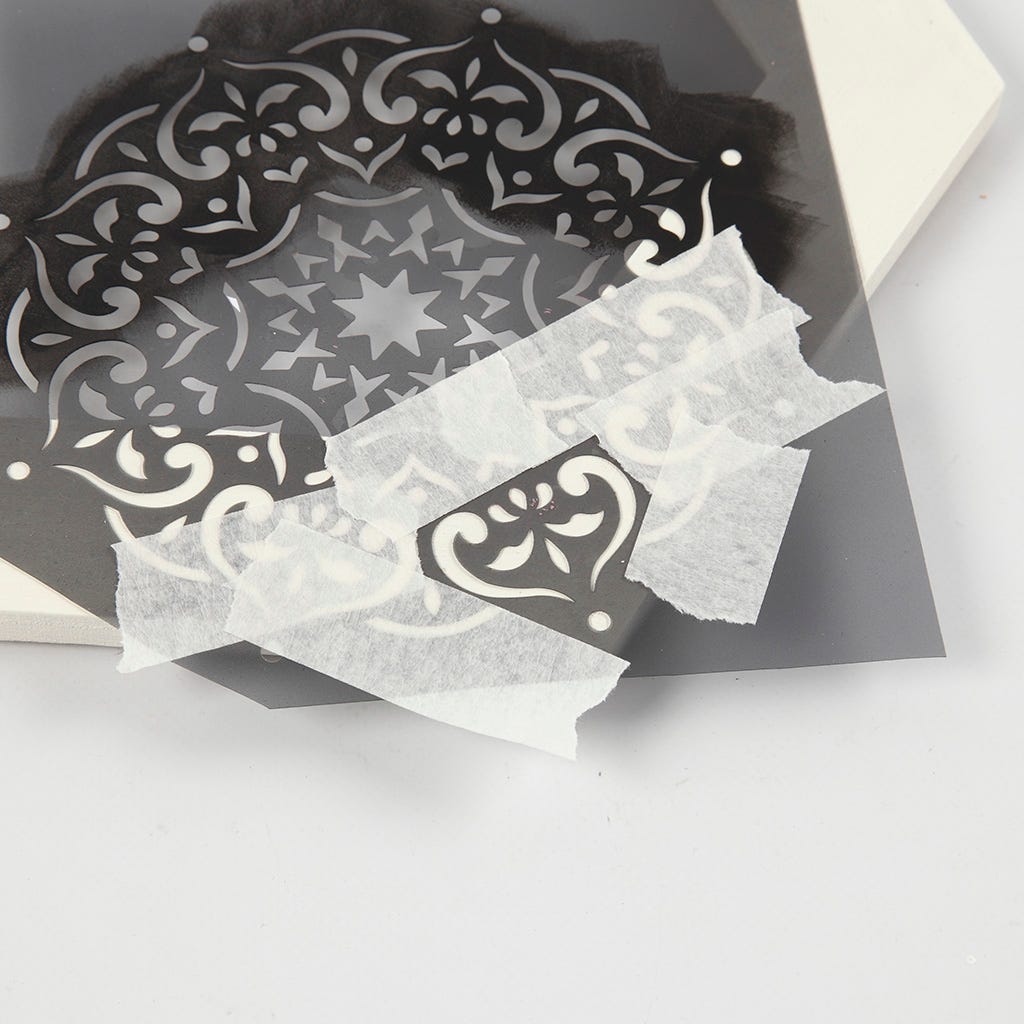 4
Cover unwanted parts of the design with masking tape.