Wooden Frames decorated with branded Designs and bright Colours
Wooden Frames decorated with branded Designs and bright Colours
This wooden collage - consisting of three frames - is decorated with branded designs, using a Pyrography tool. It is then painted according to your taste with water-diluted Plus Color craft paint in bright colours. How to do it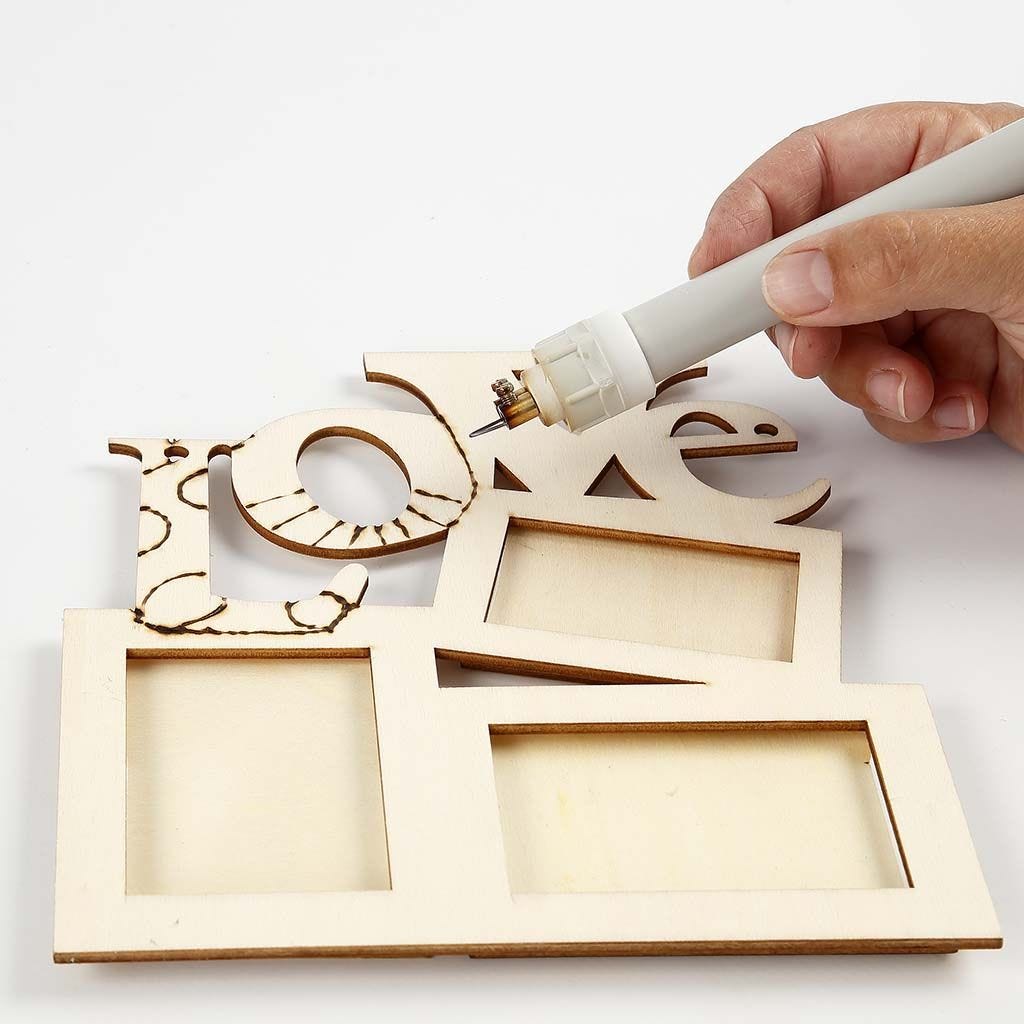 1
Burn designs into the wood with a Pyrography tool according to your imagination.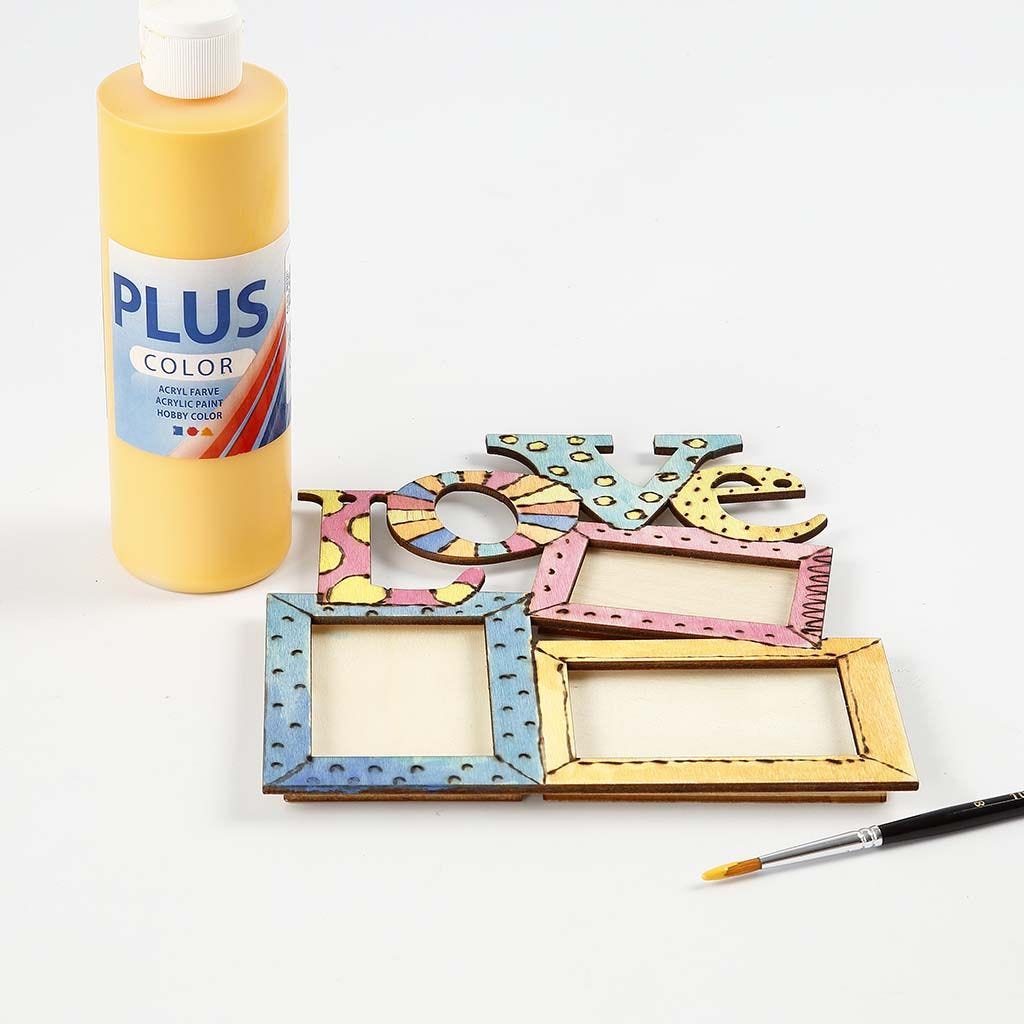 2
Dilute Plus Color craft paint with water, to prevent the paint from covering the branded designs. Use a thin brush and paint the frames according to your taste.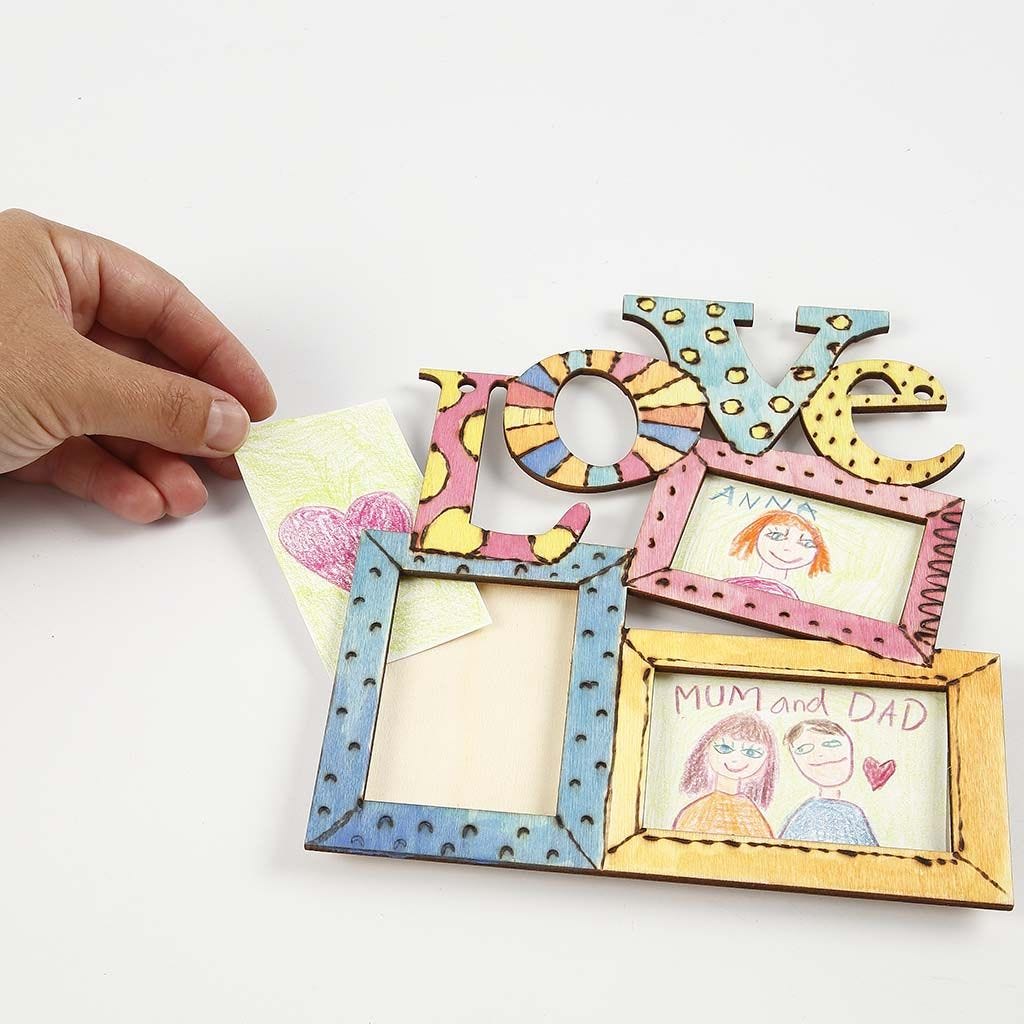 3
Attach photos and/or small drawings inside the frame.
Copyright © 2013-present Magento, Inc. All rights reserved.