Wooden Discs with a Print
Wooden Discs with a Print
These wooden discs are decorated with Plus Color craft paint and Snow Effect which is applied using Viva Decor stamps. How to do it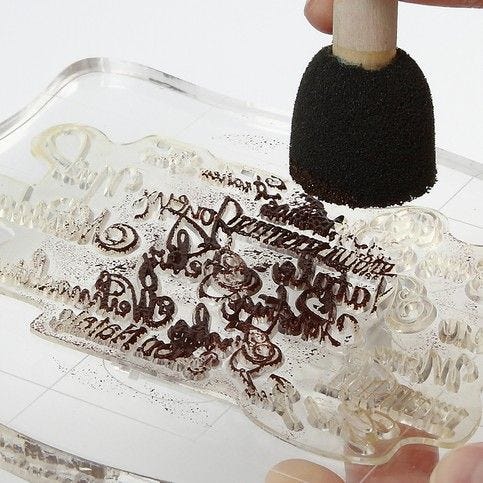 1.
Dab Plus Color craft Paint onto the silicone stamp.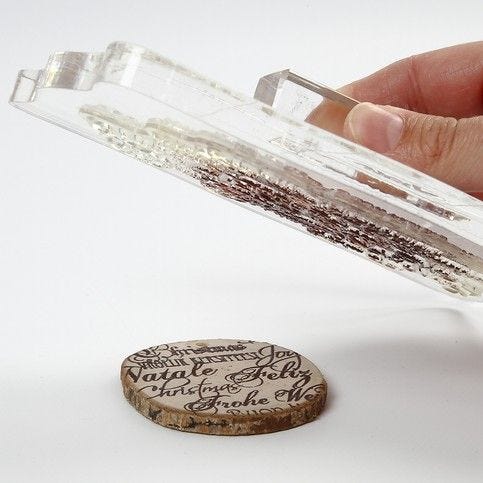 2.
Make a print on the wooden disc with the silicone stamp.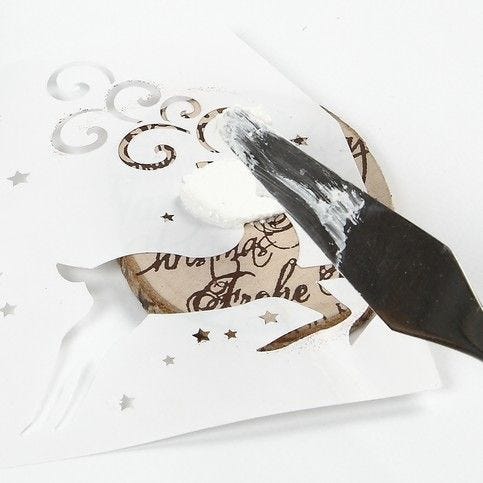 3.
Apply Snow Effect through the flexible stencil using a spatula.
4.
Insert a piece of flax twine through the hole at the top and thread wooden beads onto the flax twine.