Wooden Christmas baubles decorated with Art Metal paint and deco foil
These wooden Christmas baubles are painted with Art Metal paint for a traditional Christmas bauble look. When dry, the baubles are decorated further with a glue pen and deco foil.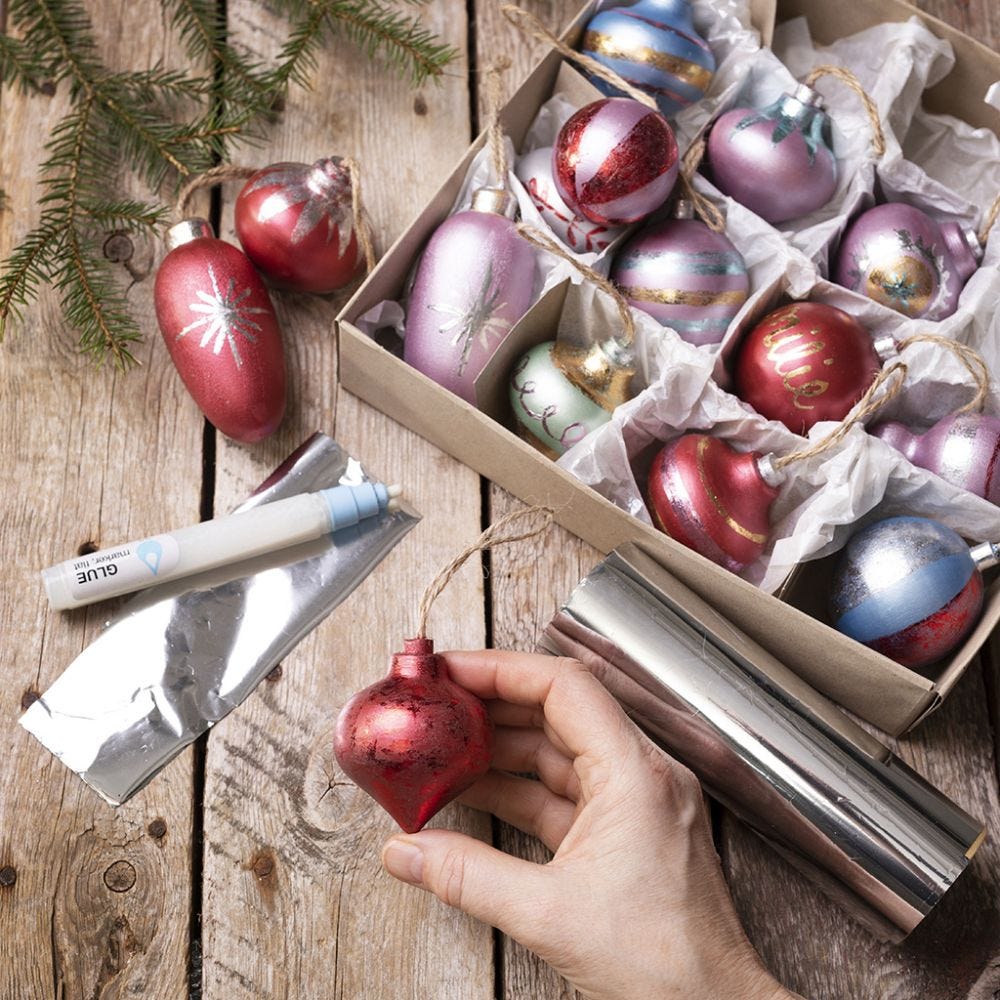 How to do it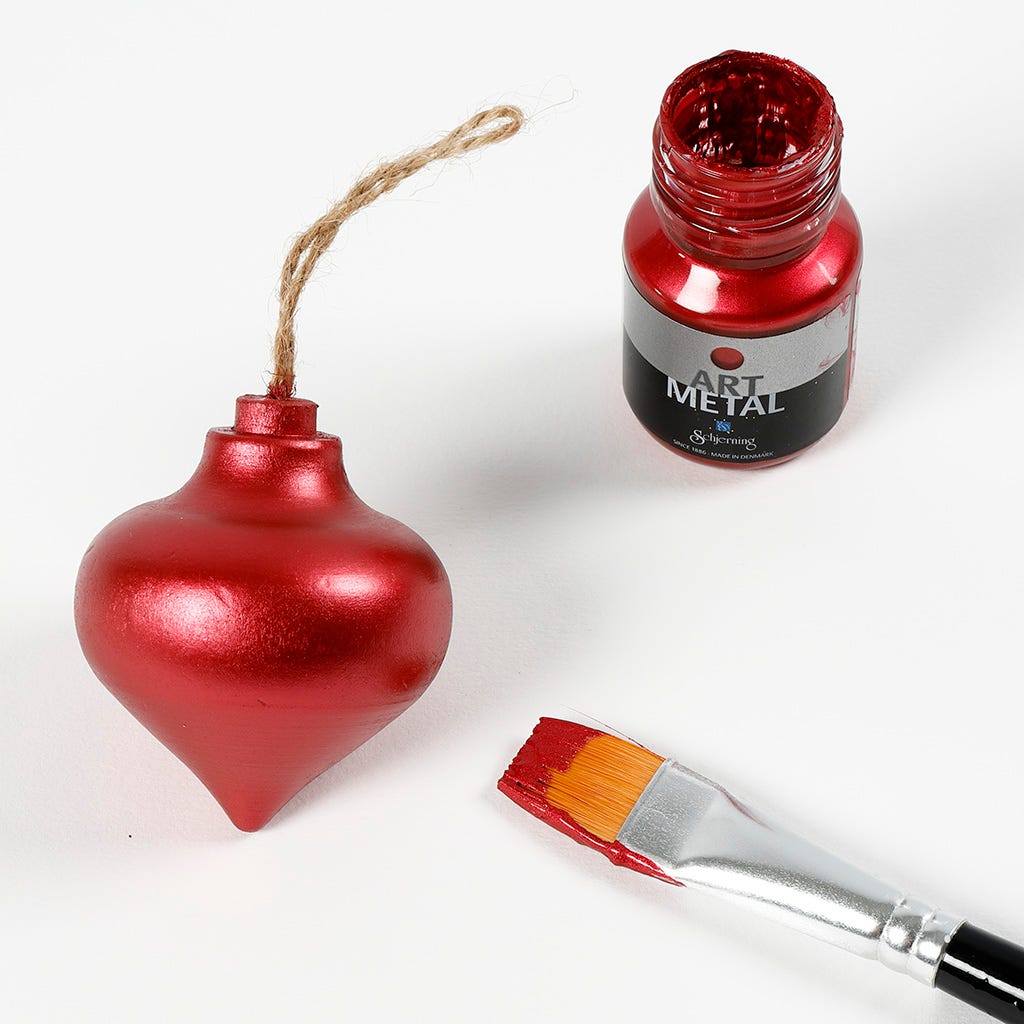 1
Paint the wooden Christmas bauble with Art Metal paint; preferably two coats for the best coverage. Let the bauble dry completely for 24 hours before the next step.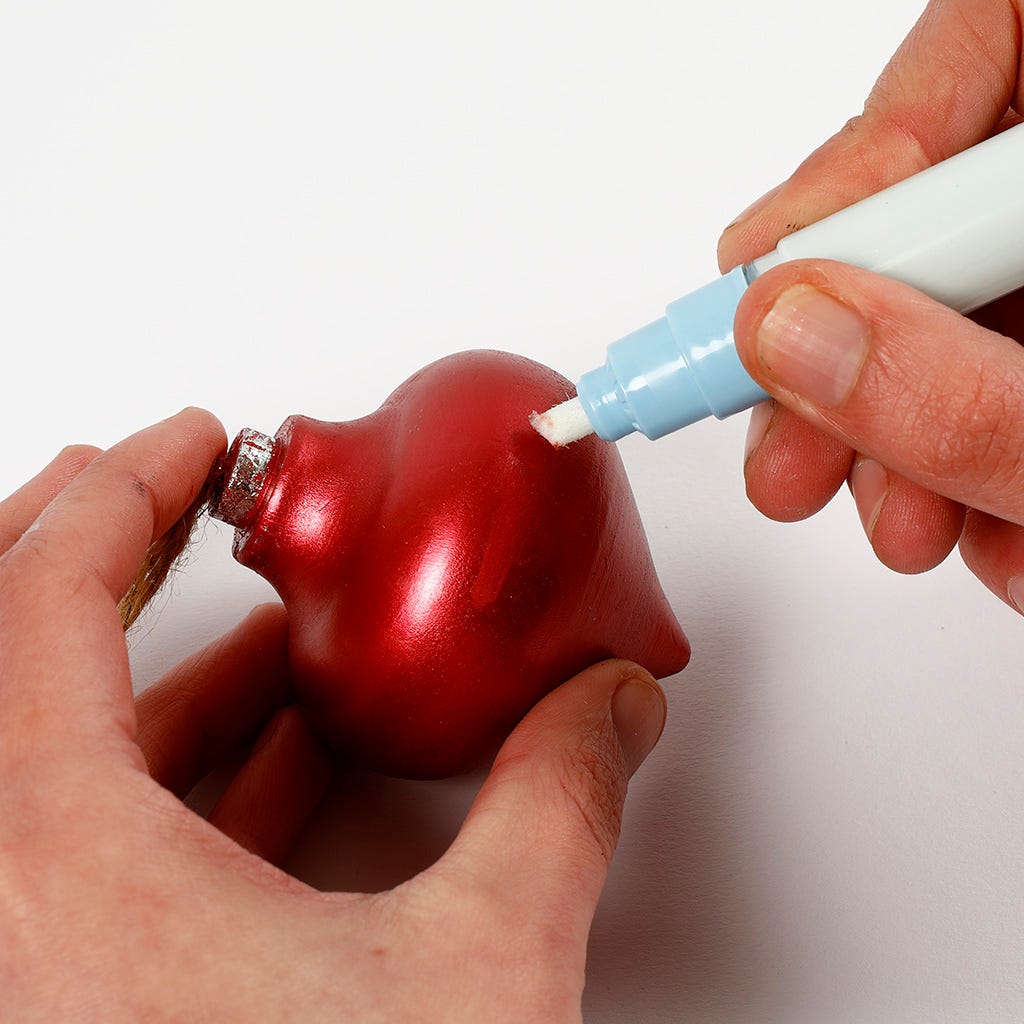 2
Draw patterns with a glue pen and let the glue dry for approx. 30 seconds until it is tacky; i.e. sticky to the touch.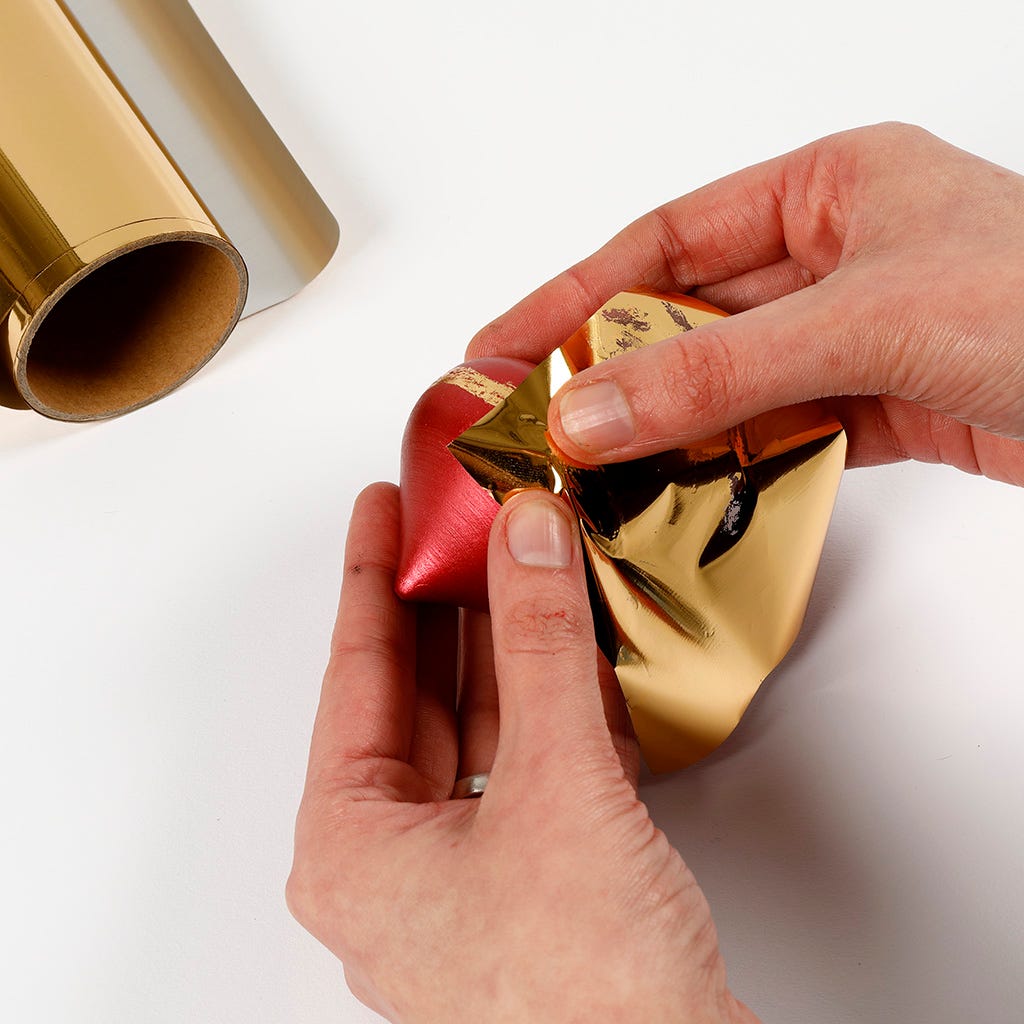 3
Cut a small piece of deco foil and rub the back of the deco foil onto the glue on the bauble.
4
Carefully pull off the deco foil. If the deco foil has not transferred completely, just repeat the process and rub on some more deco foil where needed.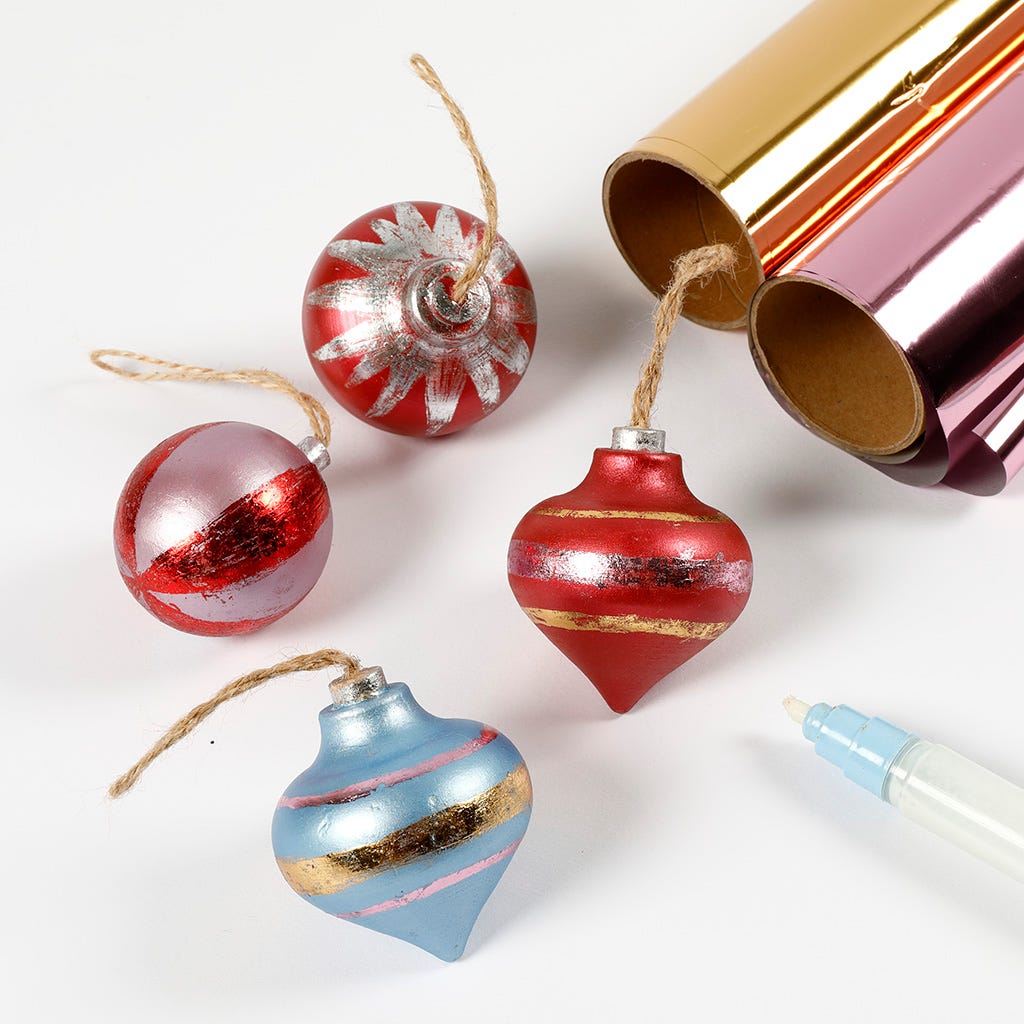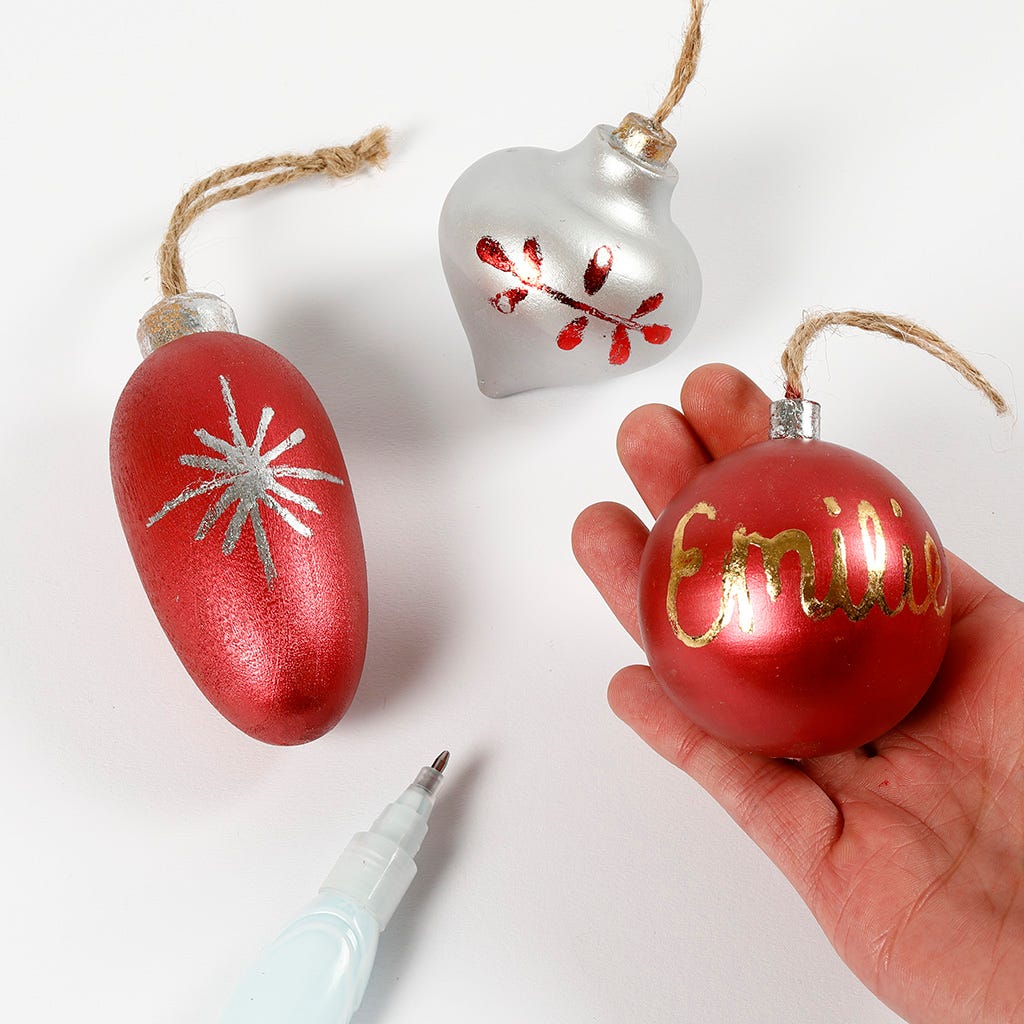 Other variants
A tip: It is easy to make small details or write a name like in this photo using a thin glue pen.