White Diamond Hanging Decorations with glittery Copper Paper
White Diamond Hanging Decorations with glittery Copper Paper
Every other side of these white punched-out self-assembly card diamonds are covered with glittery Vivi Gade design copper paper. A leather cord decorated with large wooden beads is attached for hanging. How to do it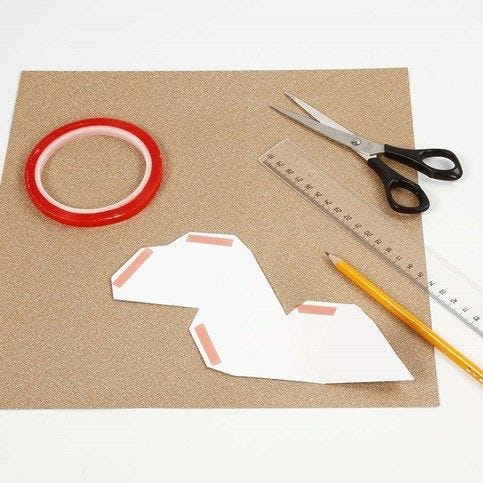 1.
Attach double-sided adhesive tape onto the front flaps of the punched-out piece of card – ouside the score line used as a folding guide.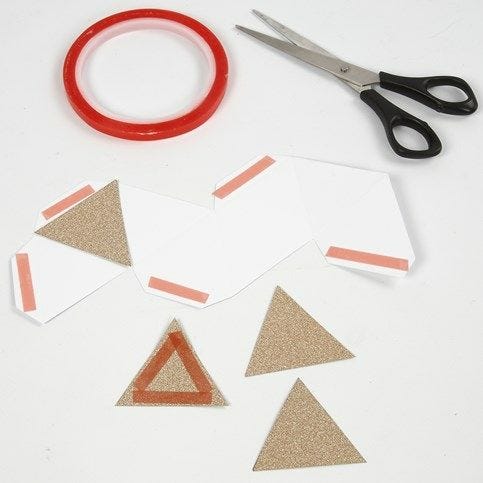 2.
Make a template from any of the triangles on the punched-out piece of card. Draw the outline of this template onto glittery design paper, cut out and attach double-sided adhesive tape onto the back of the glittery design paper triangles. Attach a glitter design paper triangle to every other triangle of the punched-out card diamond.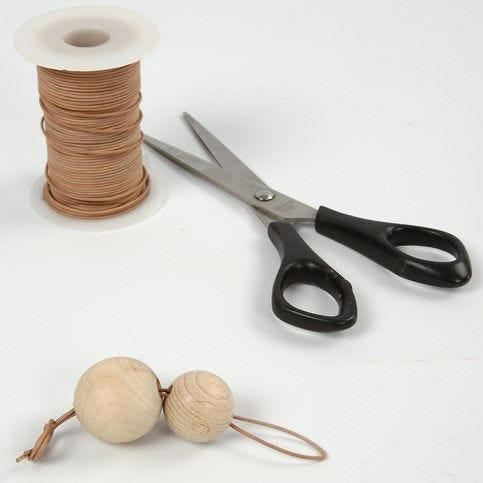 3.
Cut a piece of leather cord, double it over and tie a knot at the bottom. Thread wooden beads onto the doubled-over leather cord.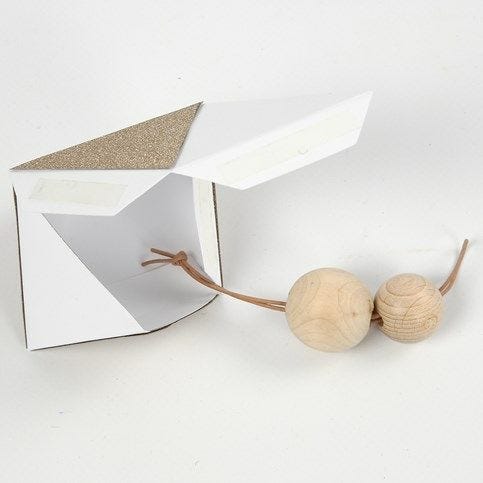 4.
Make a bend at each score line. Remove the remaining protective layer of double-sided adhesive tape – one side at the time - and assemble the diamond. NB: remember to place the leather cord with the knot inside the punched-out card before completely closing the diamond.