Deco Tape attached onto a white painted cone. Painted with VTR adhesive on the three areas and sprinkled with mini Glass Beads, Transparent Glitter and Glitter Fibres.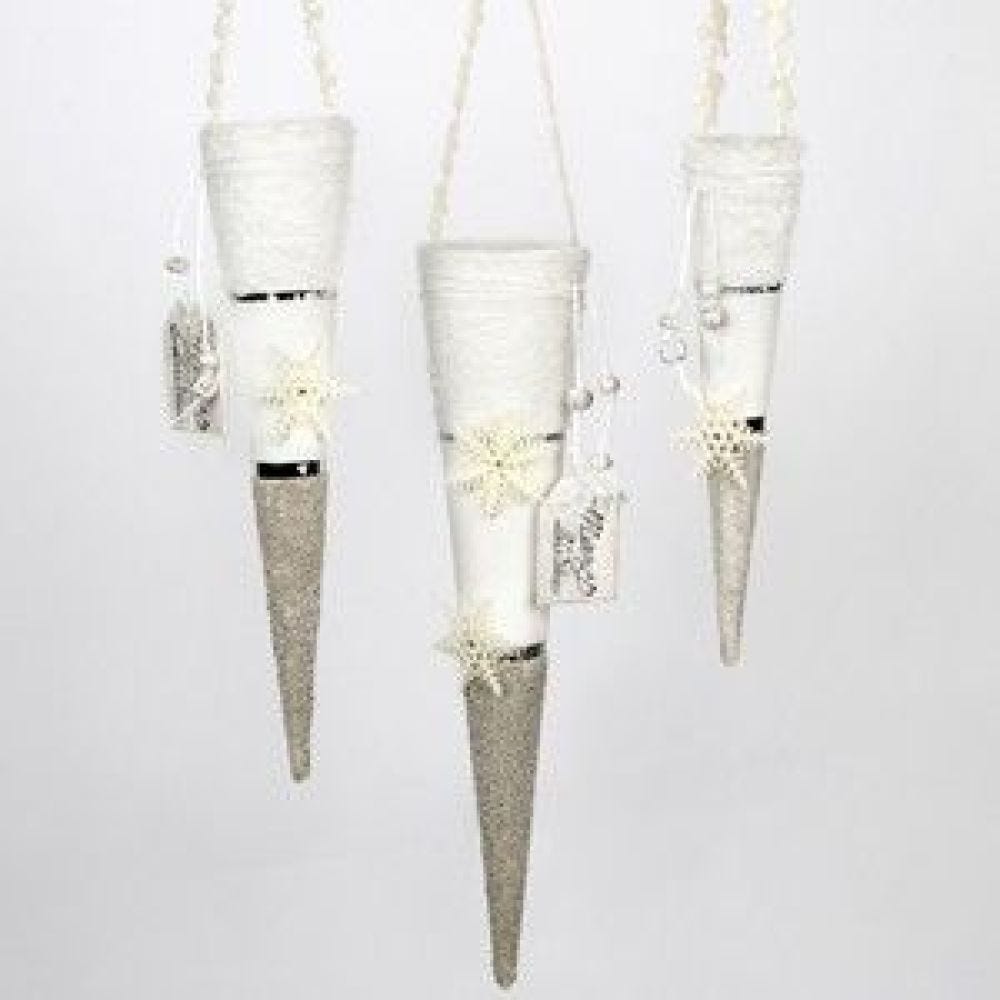 How to do it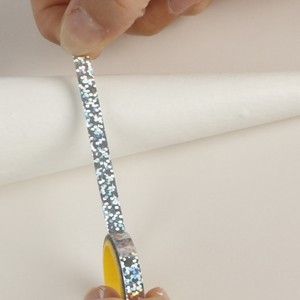 1
Start by painting the cone with white Plus Color Craft Paint and let it dry. Attach the Deco Tape onto the cone.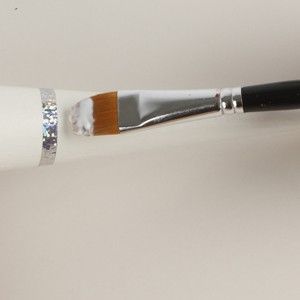 2
Paint with VTR Adhesive from the tape and down.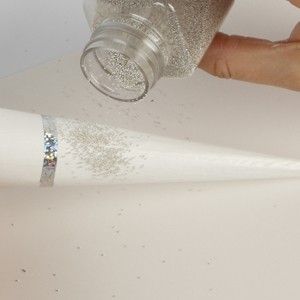 3
Sprinkle with mini Glass Beads and pour excess beads back into the tub. Continue decorating with Transparent Glitter and Glitter Fibres.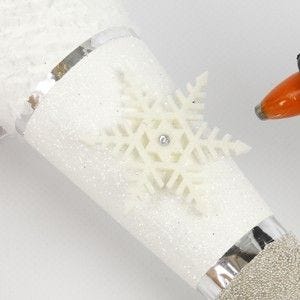 4
Attach a felt crystal with a glue gun.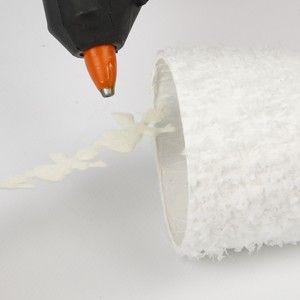 5
Attach a felt border for hanging using a glue gun.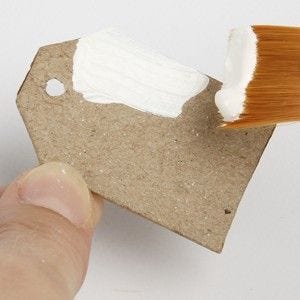 6
Paint the Manilla Tag with white Plus Color and white metallic paint.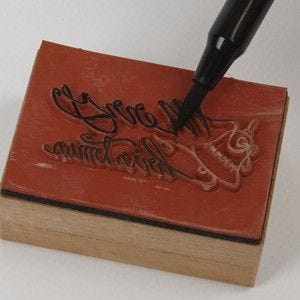 7
Colour the stamp with a Le Plume II Marker.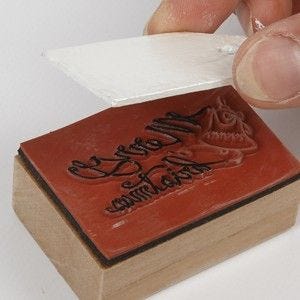 8
Press the Manilla Tag against the stamp.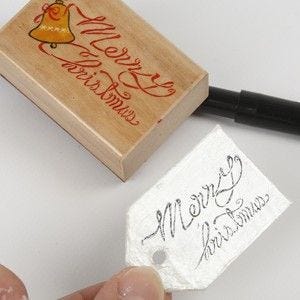 9
Gently remove the Manilla Tag.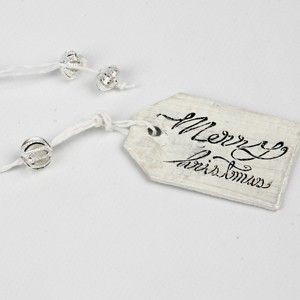 10
Attach the tag and Glitter Beads onto a piece of white paper yarn.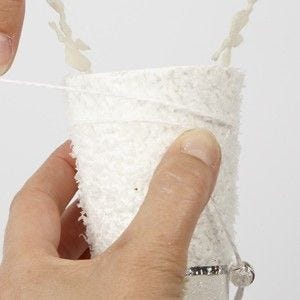 11
Wind the yarn around the edge of the cone.