Wedding Table Decorations
Wedding Table Decorations
The letters and the light box are painted and decorated with glitter. The paper flowers are assembled following the instructions on the pack, one leaf is not assembled but is left loose as table decoration with fairy lights.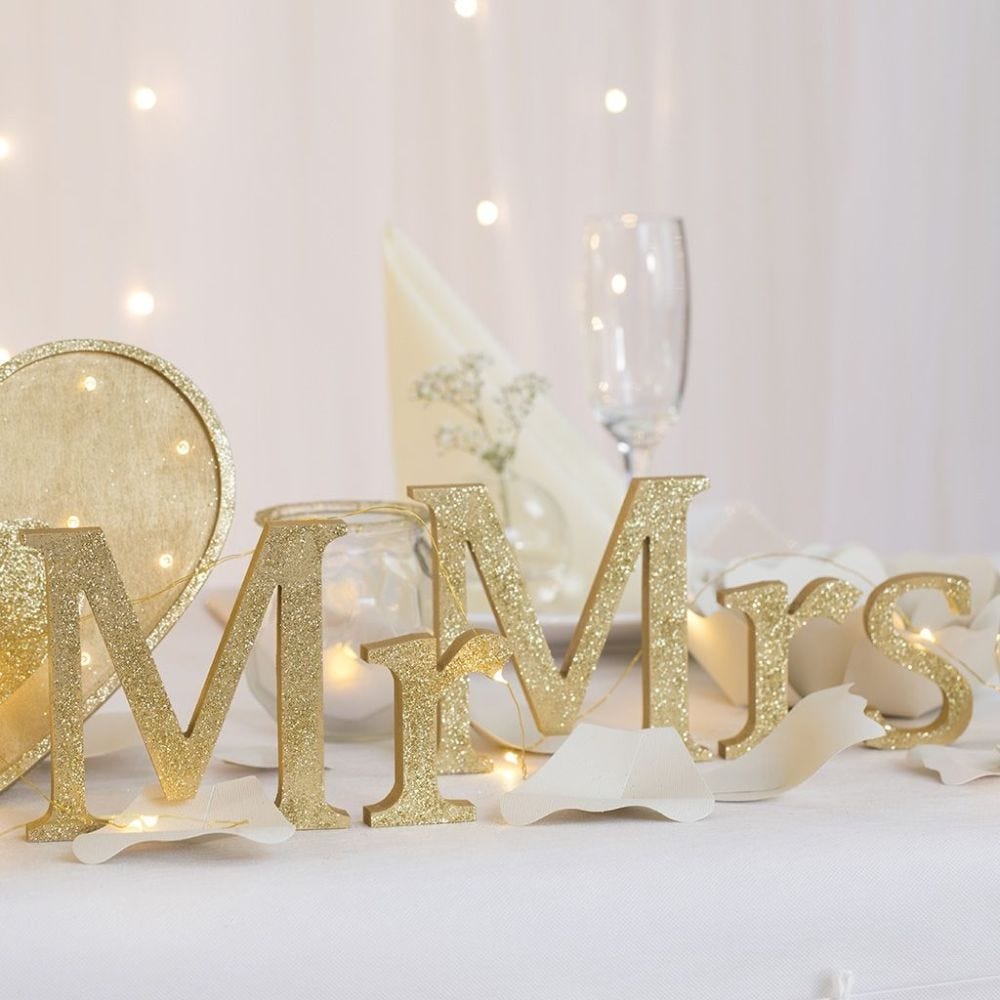 How to do it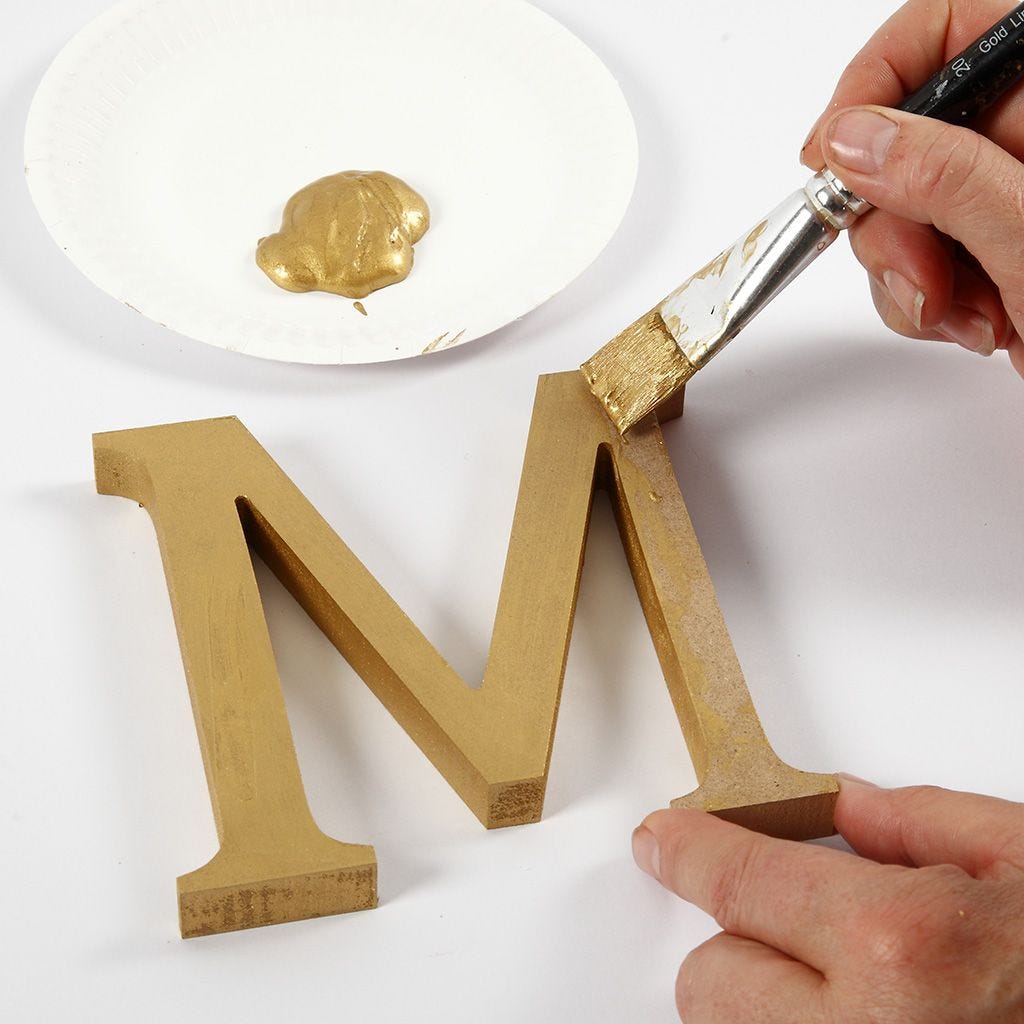 1
Paint the letters and the heart light box with art metal paint.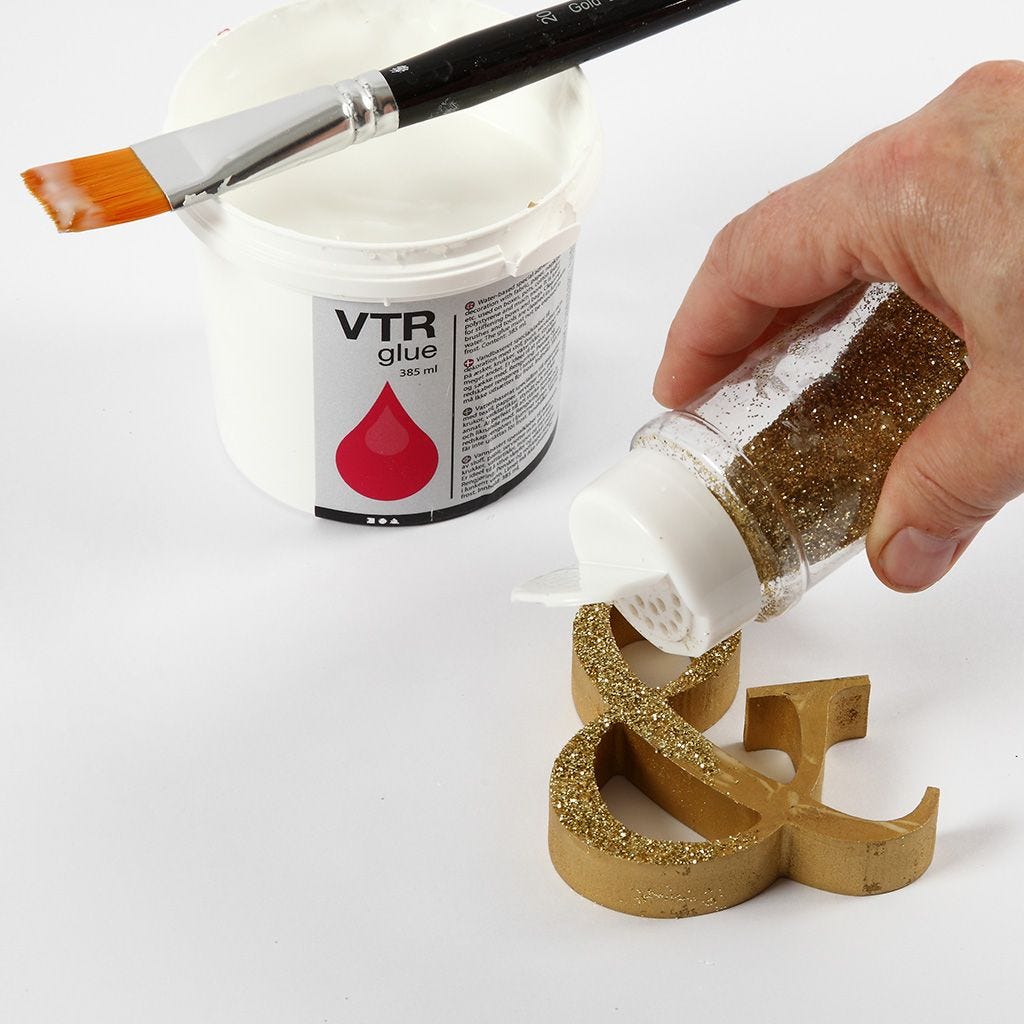 2
Apply VTR glue to the front and sprinkle glitter in the wet paint.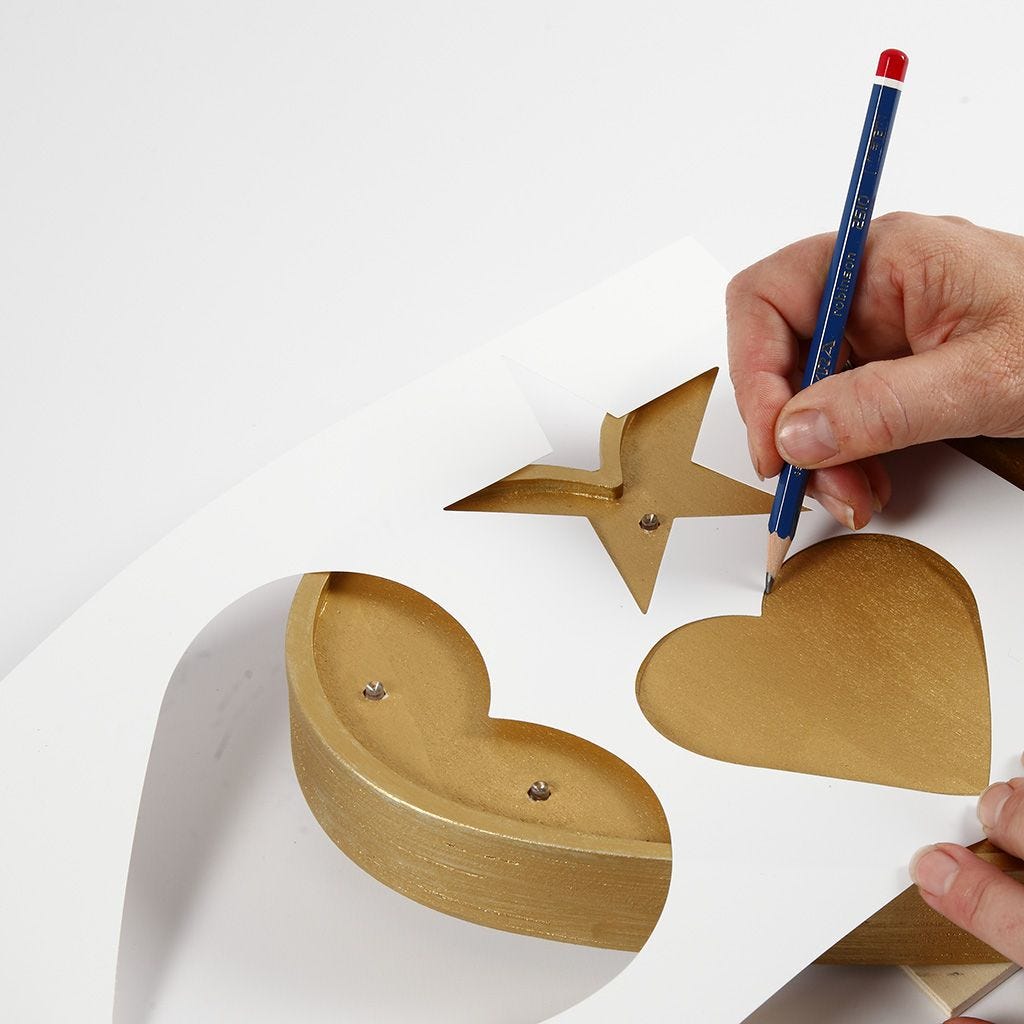 3
Draw a heart on the light box. Apply glue to the heart and decorate the heart and the edge with glitter like in step 2.
4
Assemble the paper flowers as illustrated in the instructions. Do not glue one of the flowers together, but sprinkle the leaves onto the table for decoration.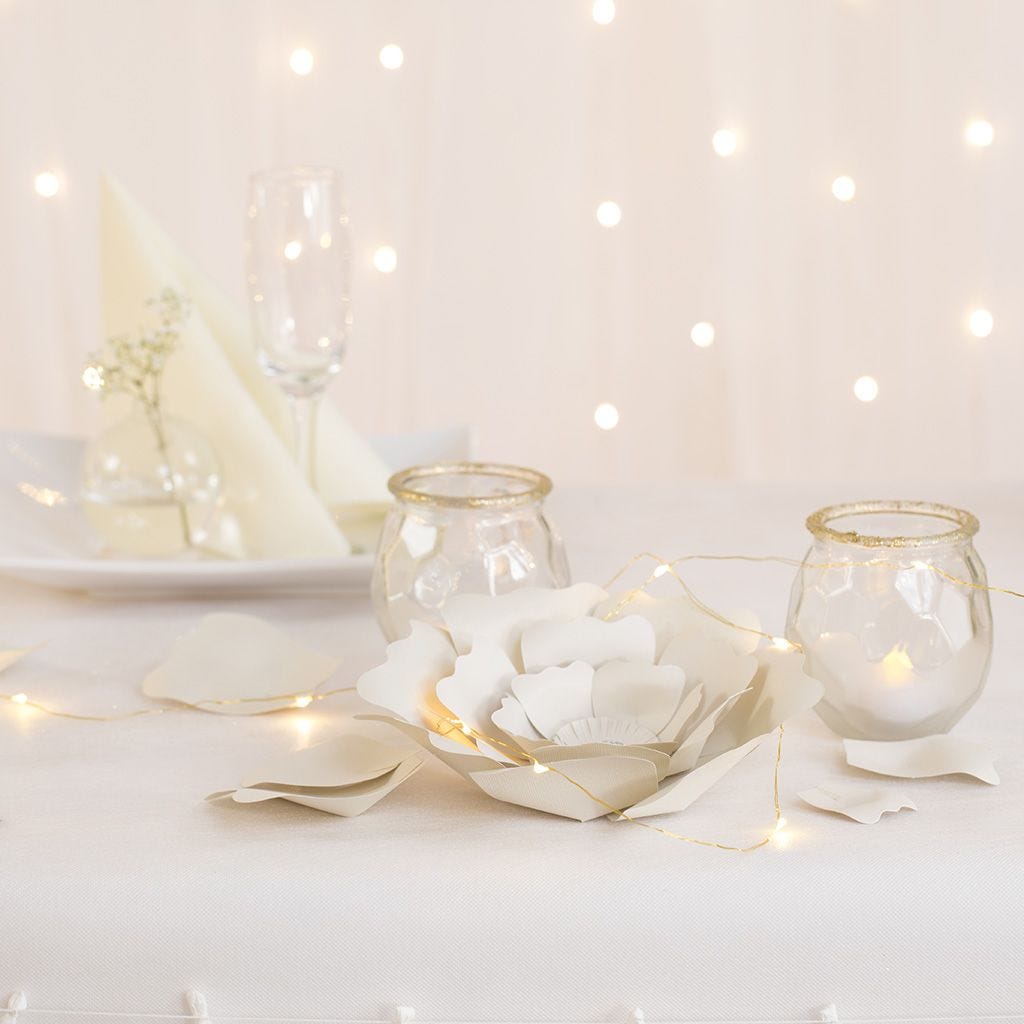 Another variant
Candle holders; see idea No. 14874.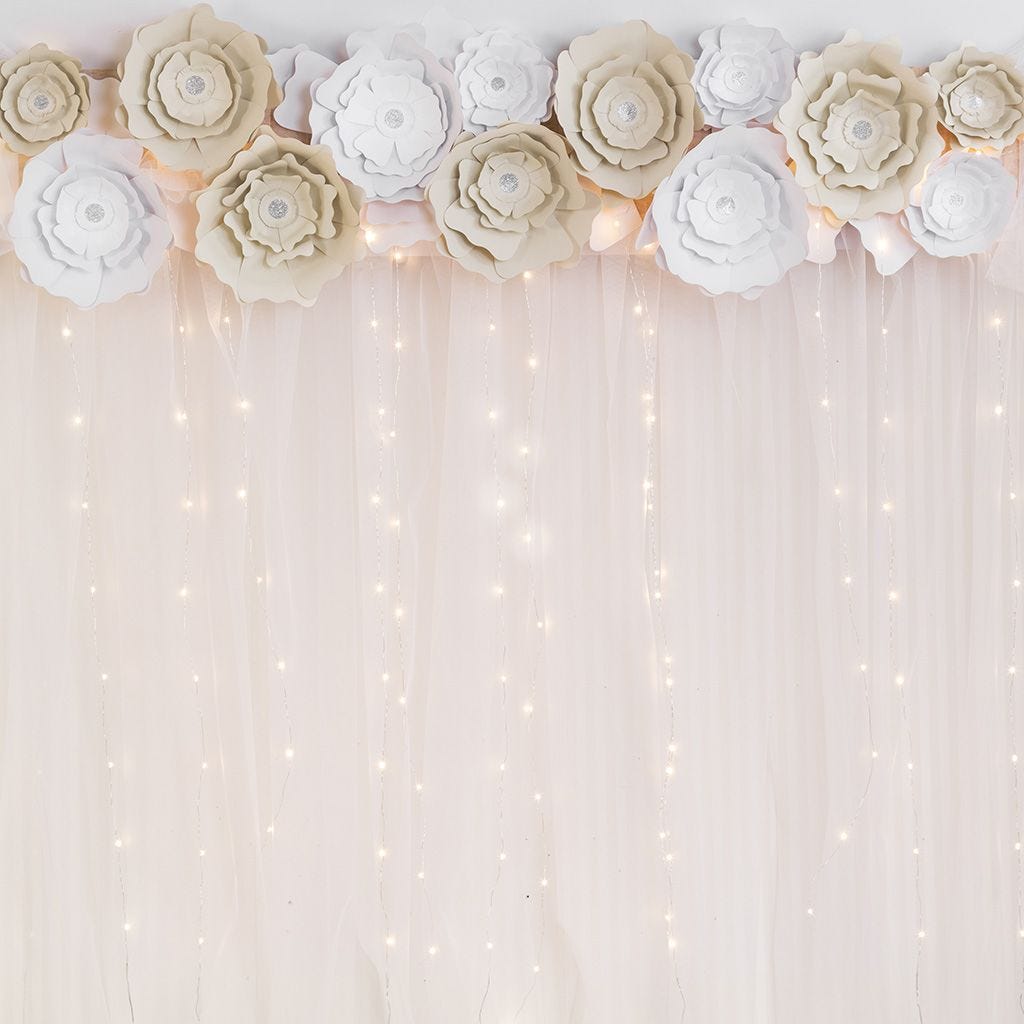 Variant
Backdrop; see idea No. 14839.