Wedding Decorations with a romantic Satin Ribbon
This wedding invitation, the folding box and the rose are decorated with a romantic satin ribbon . The place card heart is tied onto the rose. Stickers are used for further decoration.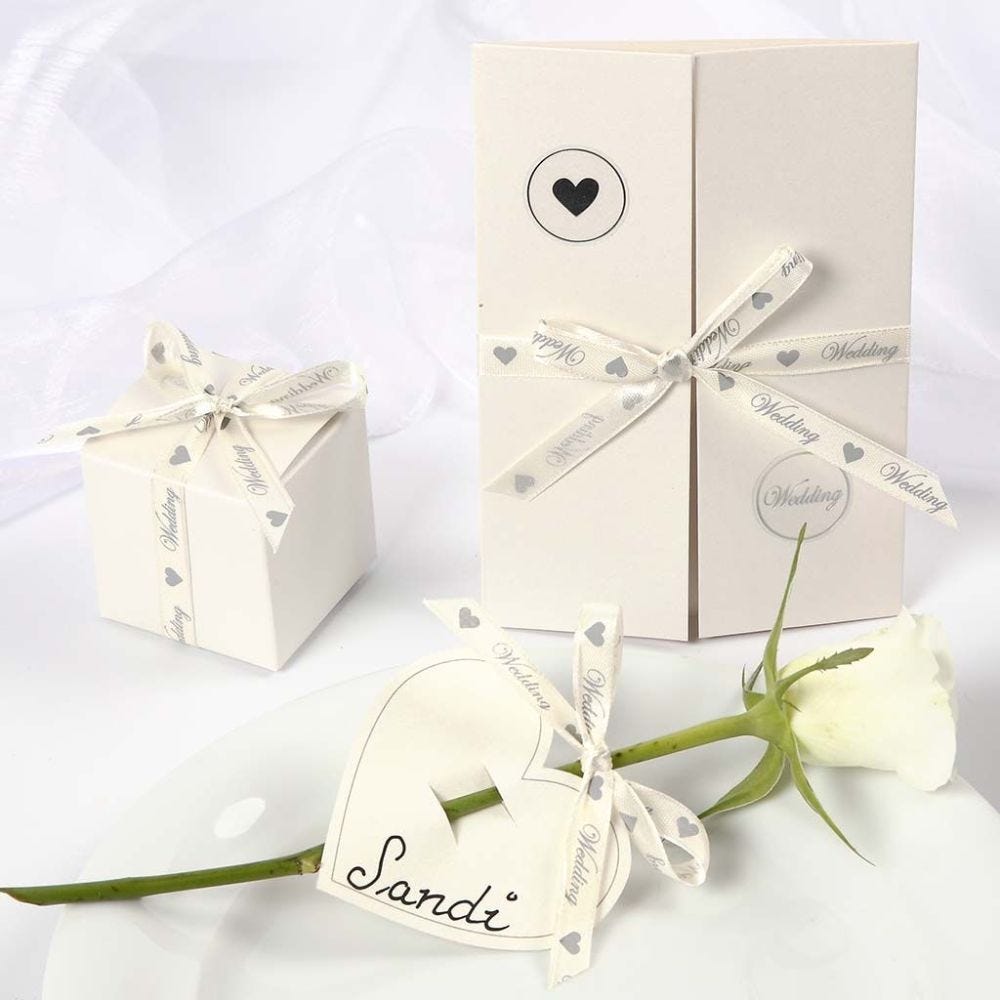 How to do it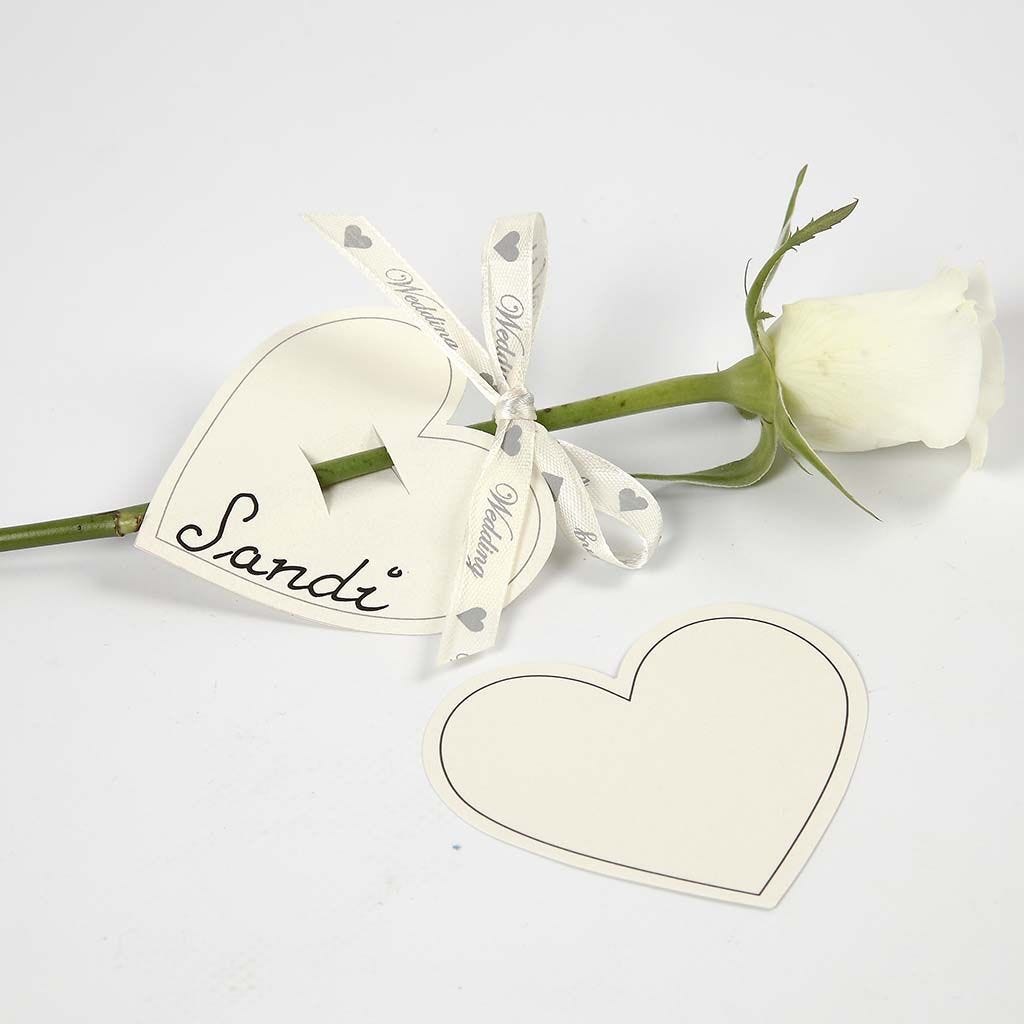 1
Write a name on the card heart. Make two horizontal cuts in the middle of the heart and attach it to the rose. Decorate the rose with a piece of romantic satin ribbon tied in a bow.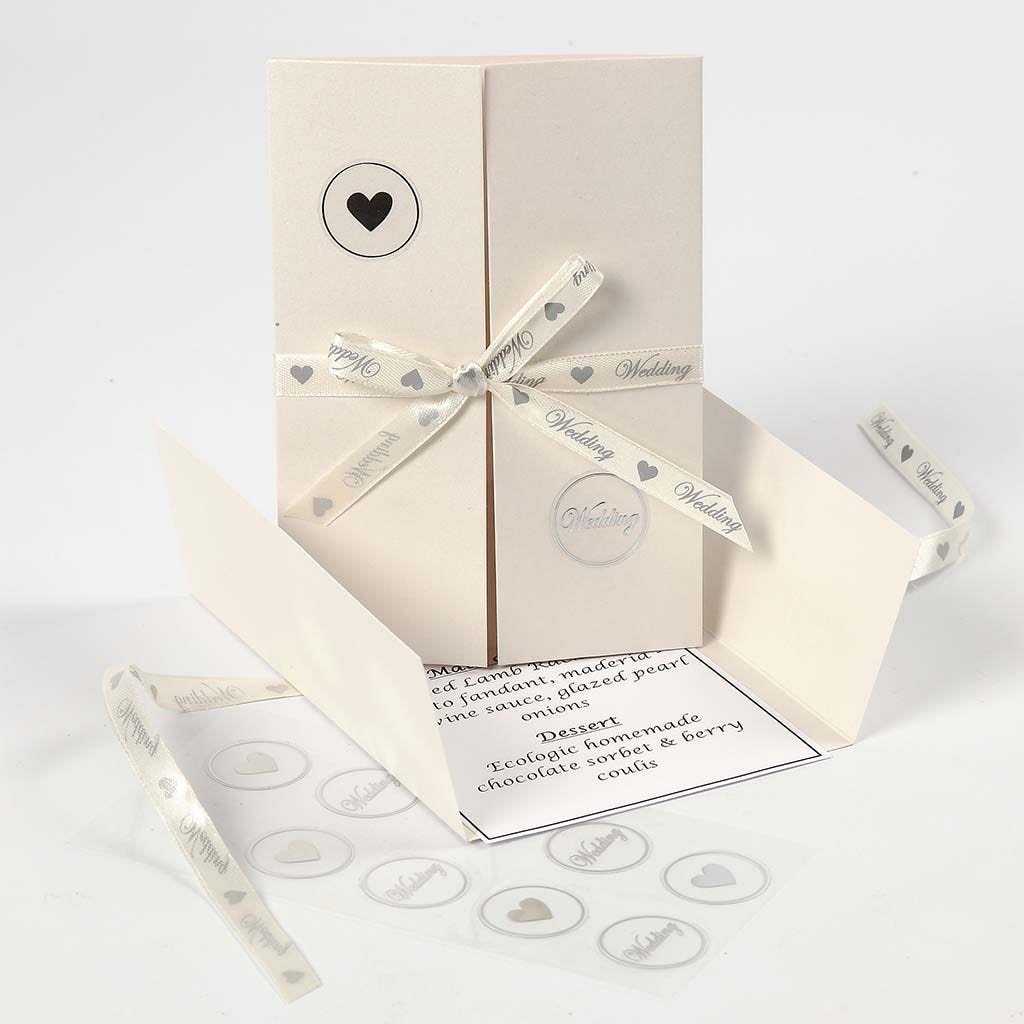 2
Write and print out an invitation/menu. Attach the print inside the tri-fold card with double-sided tape. Close the card with a piece of satin ribbon tied around the invitation/menu and finish with a bow. Decorate with a self-adhesive sticker.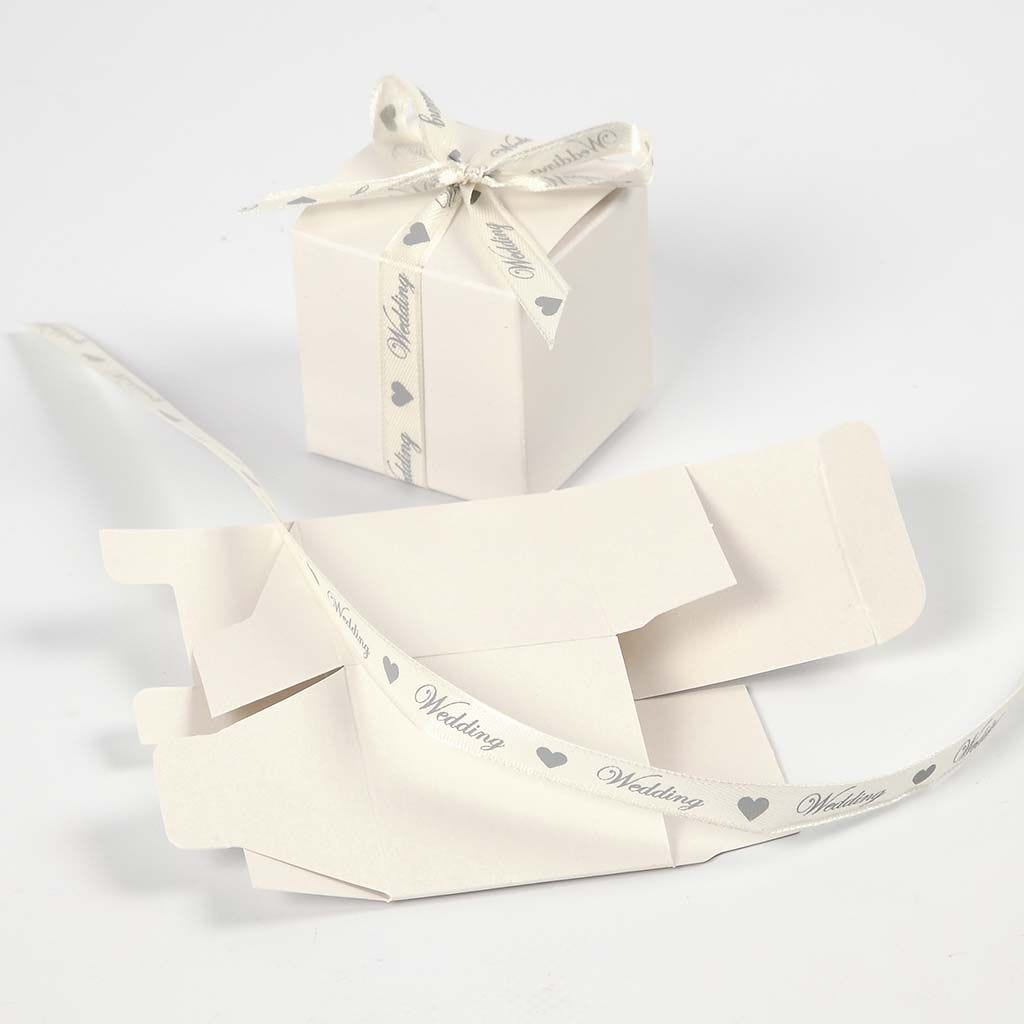 3
Fold the card box following the score lines and tie a piece of satin ribbon around it.