Watercolours on Plastic Masks
Watercolours on Plastic Masks
The velvet-like surface on our plastic masks makes it possible to decorate the masks with liquid watercolours. One variant is applied with a brush and another is applied using markers with a special soft tip that draws and writes like a brush. Water is added with a brush or with a spray bottle. How to do it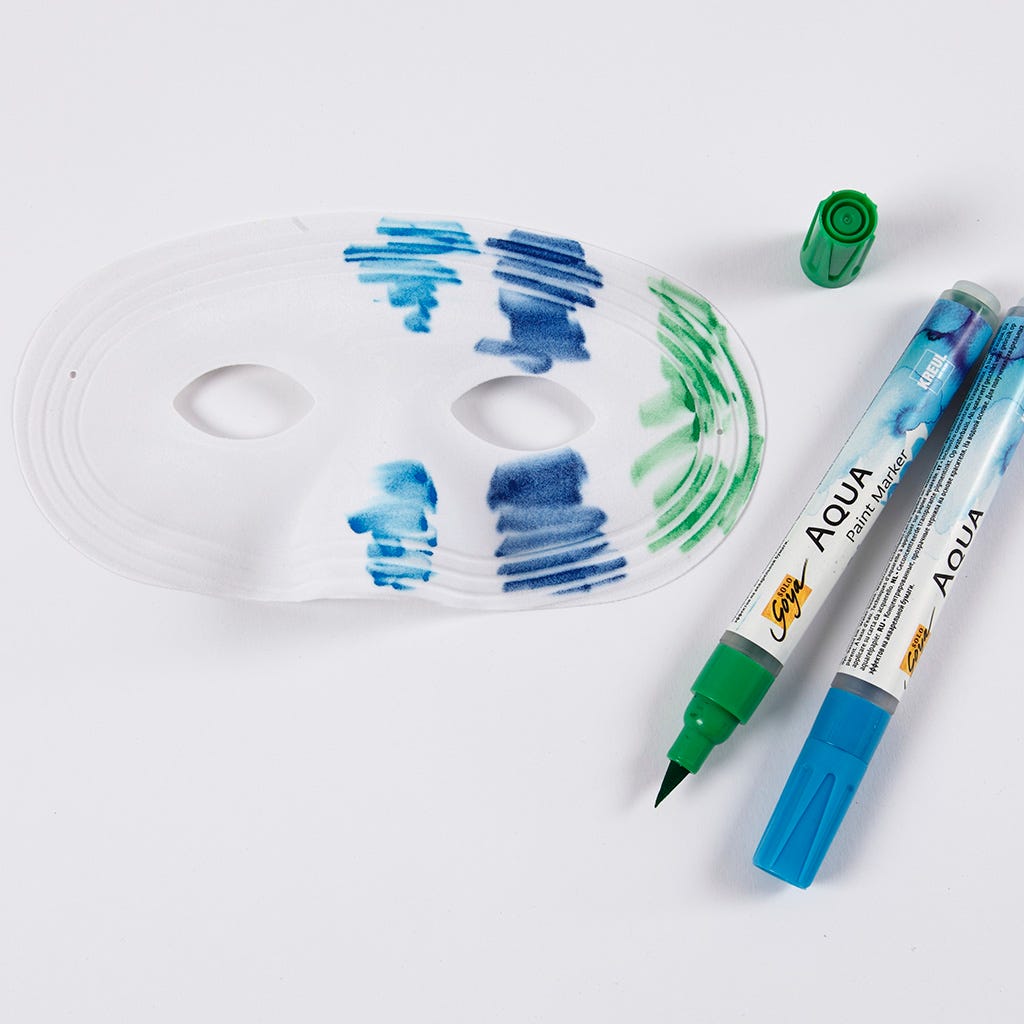 1
Watercolours with aqua paint markers: Apply watercolours directly onto the velvet-like surface with the elastic marker brush tip. It's not necessary to fill in.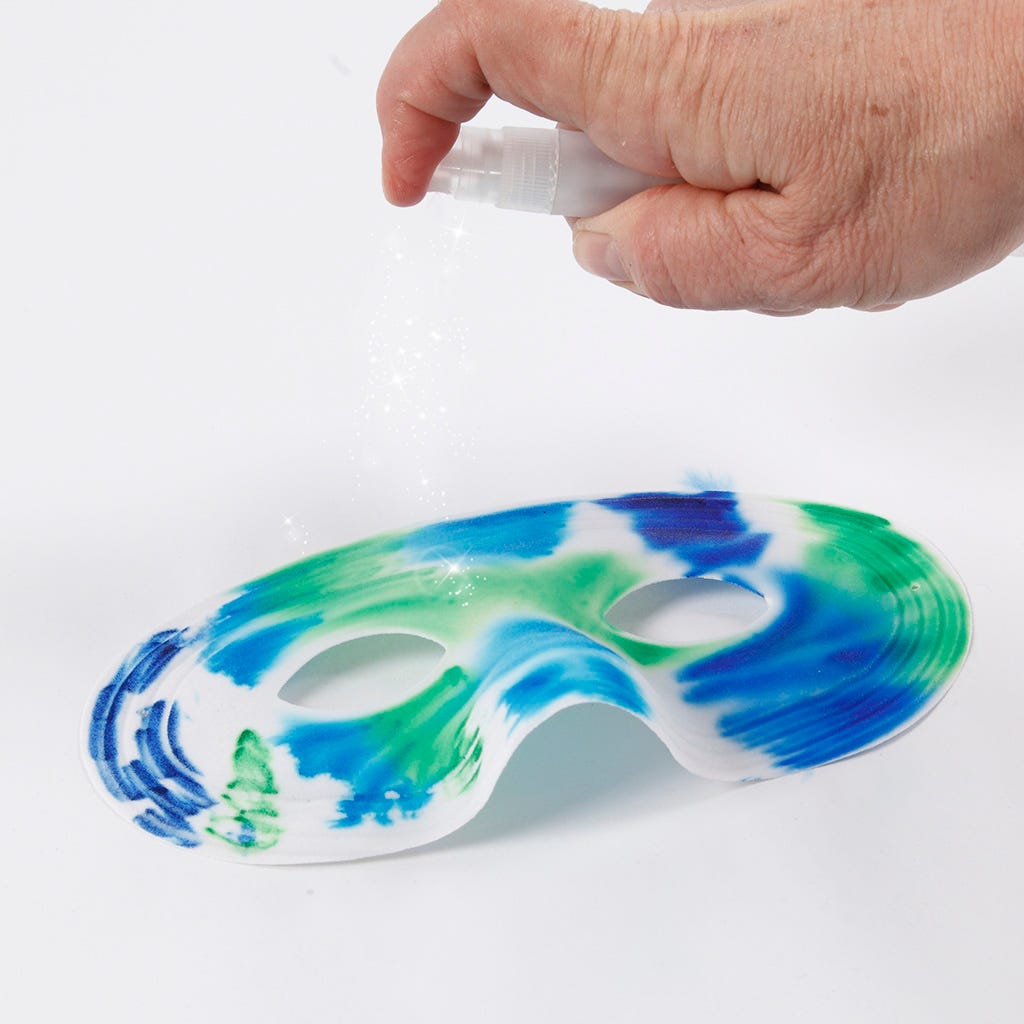 2
Spray on water and the water pigments will start to run over the surface. Leave the mask as the colours will continue to run for quite a while.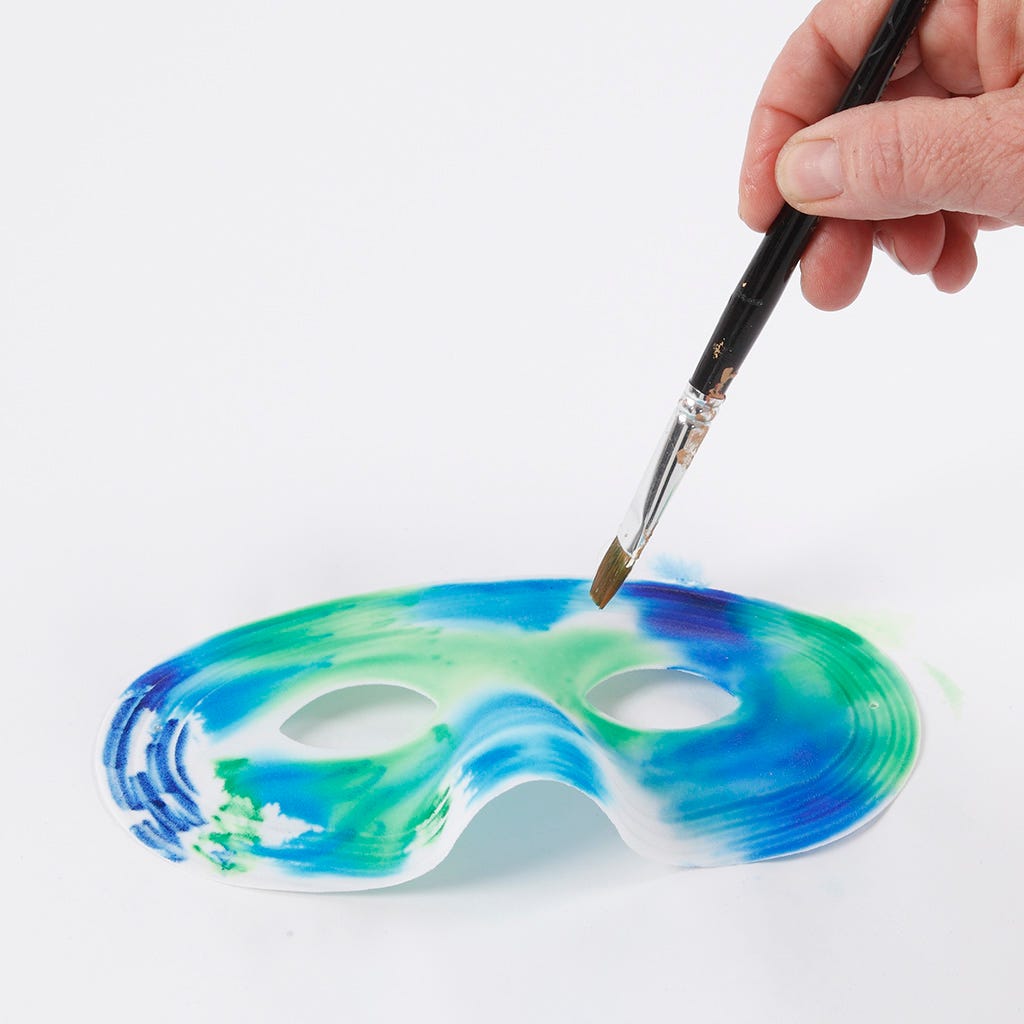 3
You may encourage the colours further with a brush. Leave to dry for 24 hours.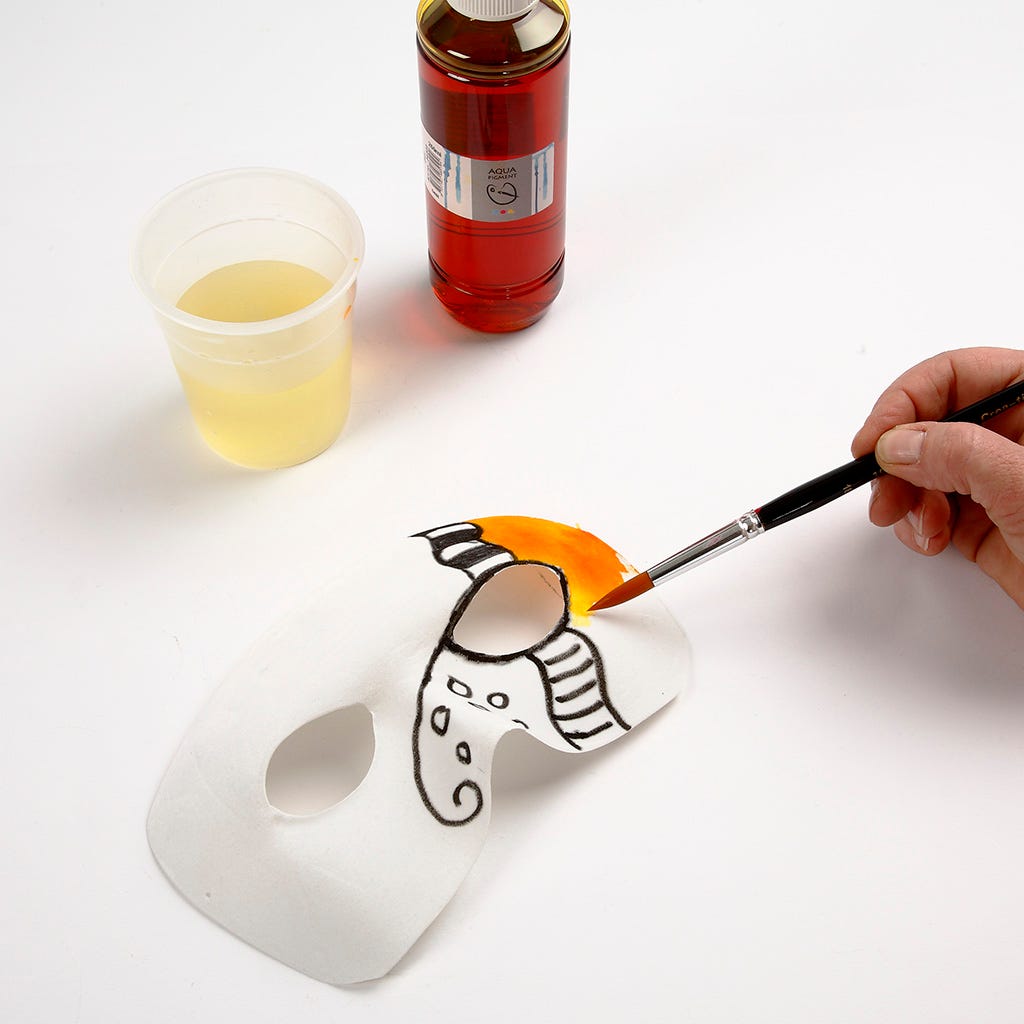 4
Watercolours with a brush: The liquid watercolour paint Aqua Pigment which is similar in consistency to liquid markers is applied directly onto the velvet-like surface of the plastic mask. Here we have drawn lines with a black permanent marker beforehand for effect.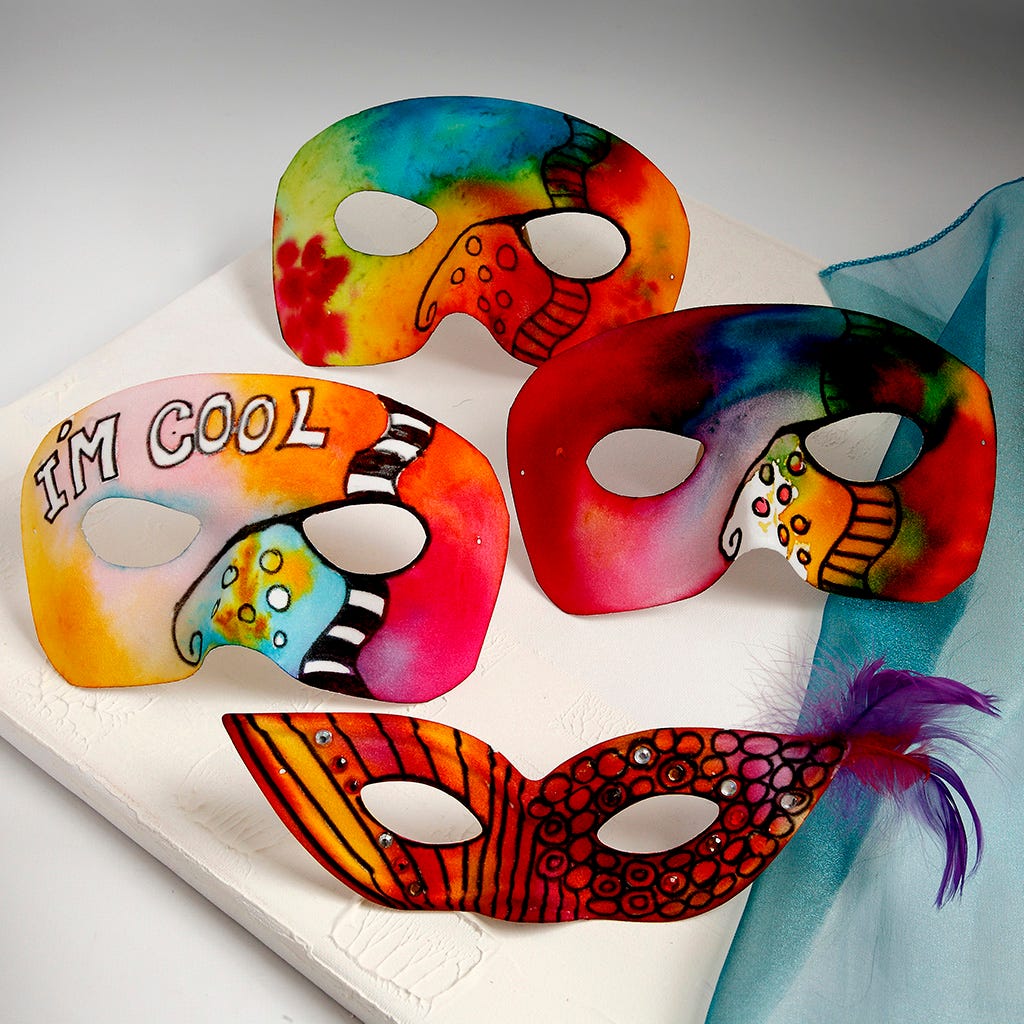 5
The finished velvet masks after drying.
Copyright © 2013-present Magento, Inc. All rights reserved.