Watercolours and Symmetry
Watercolours and Symmetry
One half of an insect is drawn on the inside of a folded piece of paper using Neocolor II. Water is applied with a spray bottle, the paper is folded and smoothed. When opened, a mirrored design is revealed.
How to do it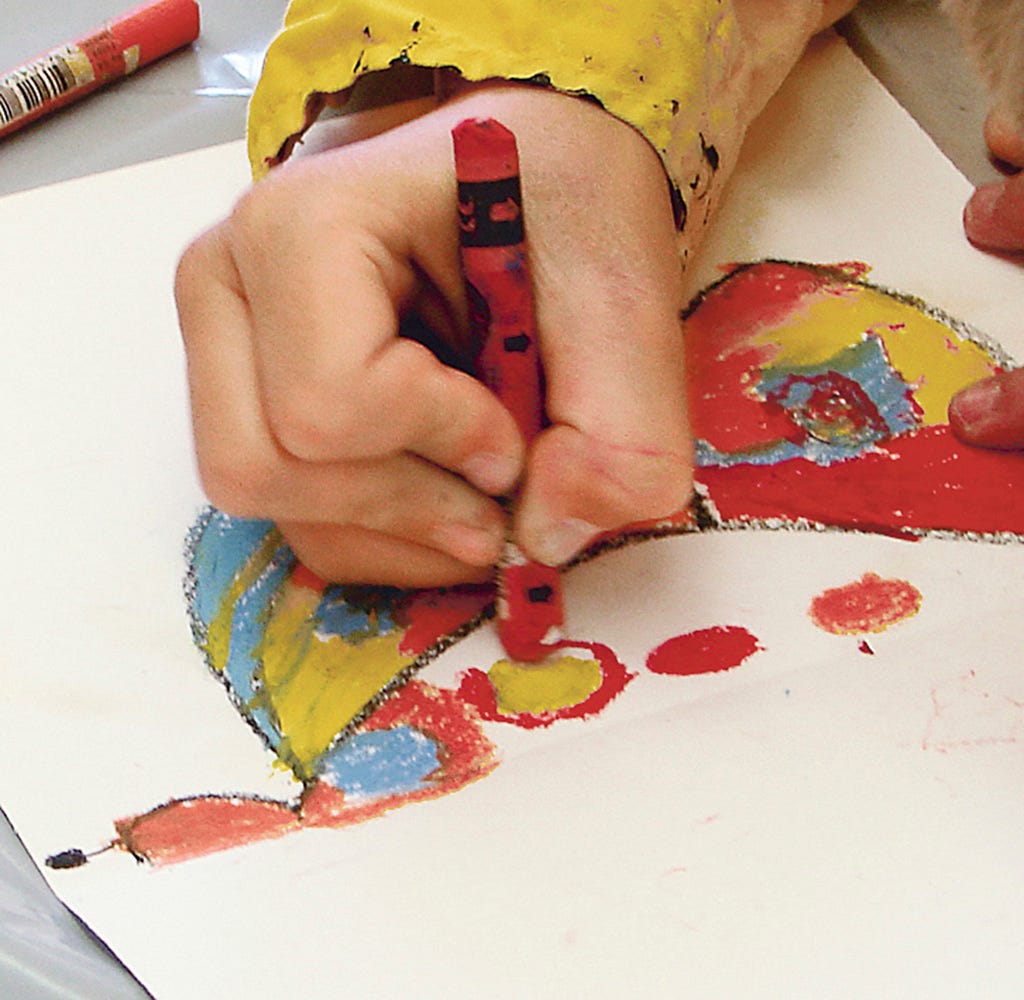 1
Fold a piece of paper in the middle and draw half an insect with Neocolor II wax pastels. Press hard, so there is enough wax for the transfer.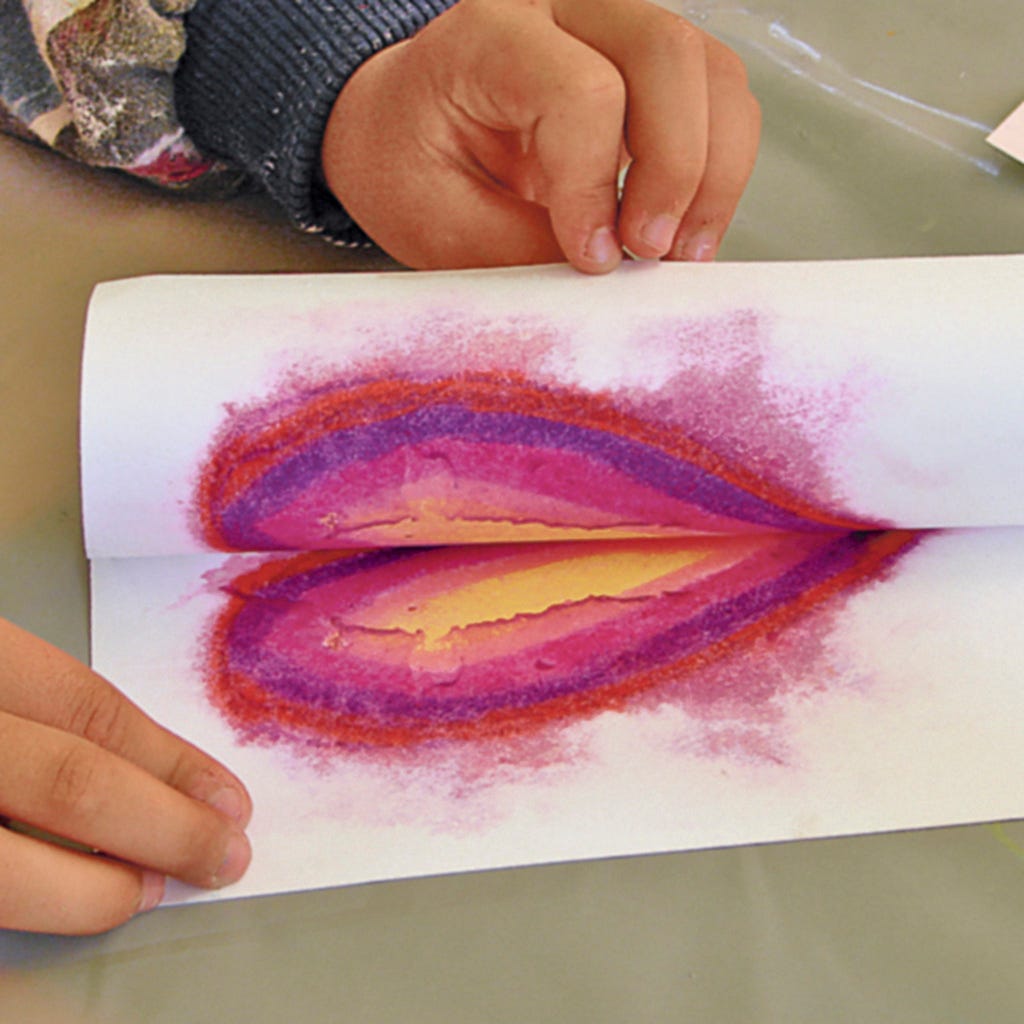 2
Spray water onto the design with a spray bottle. Fold the paper in half, rub on the surface and open the paper. A symmetrical design has been created.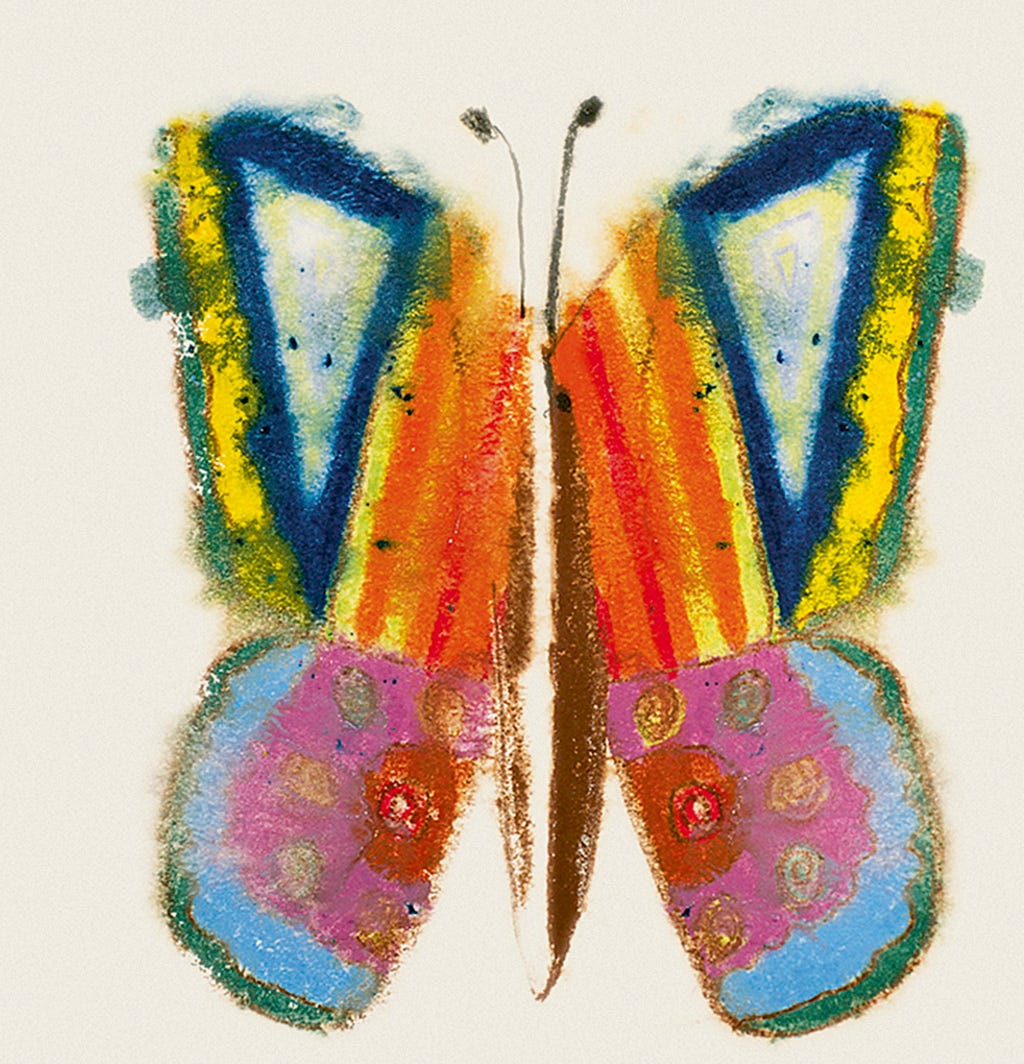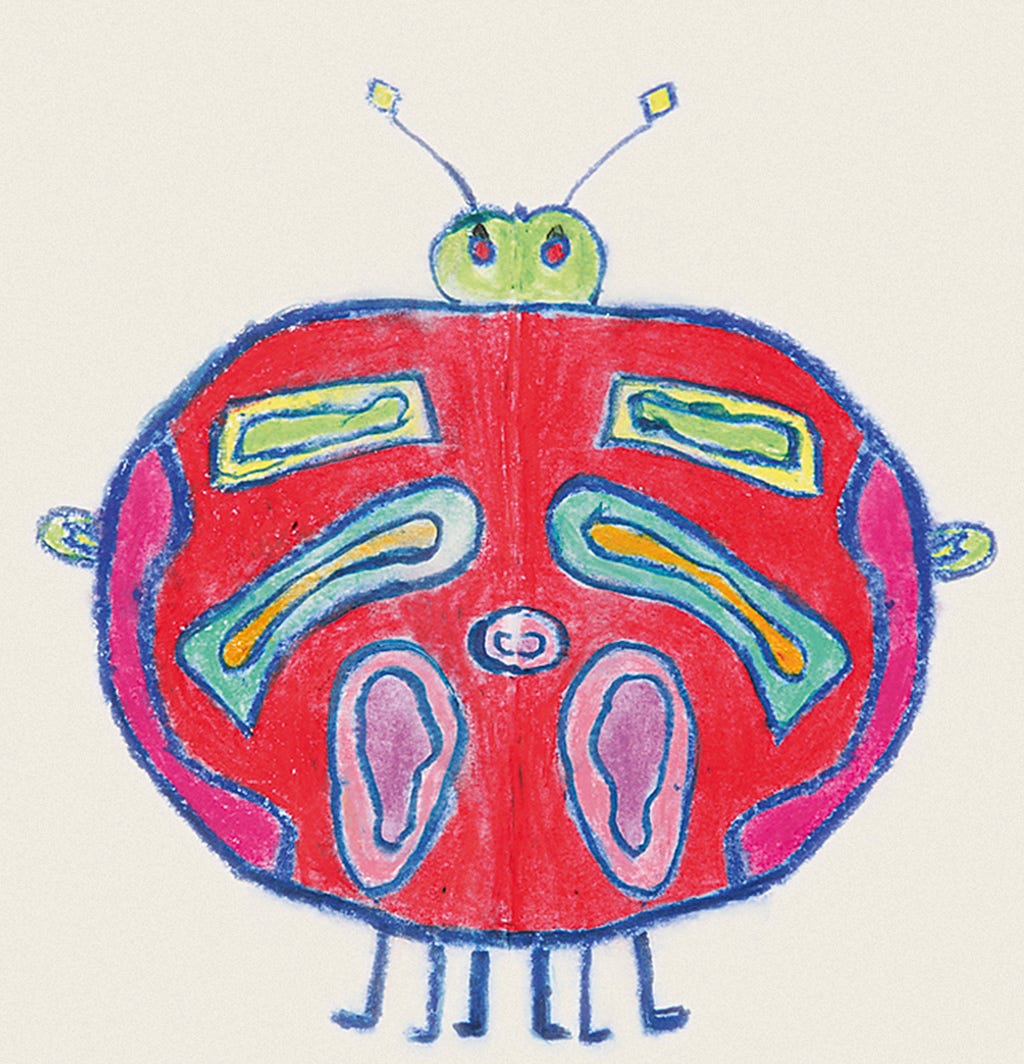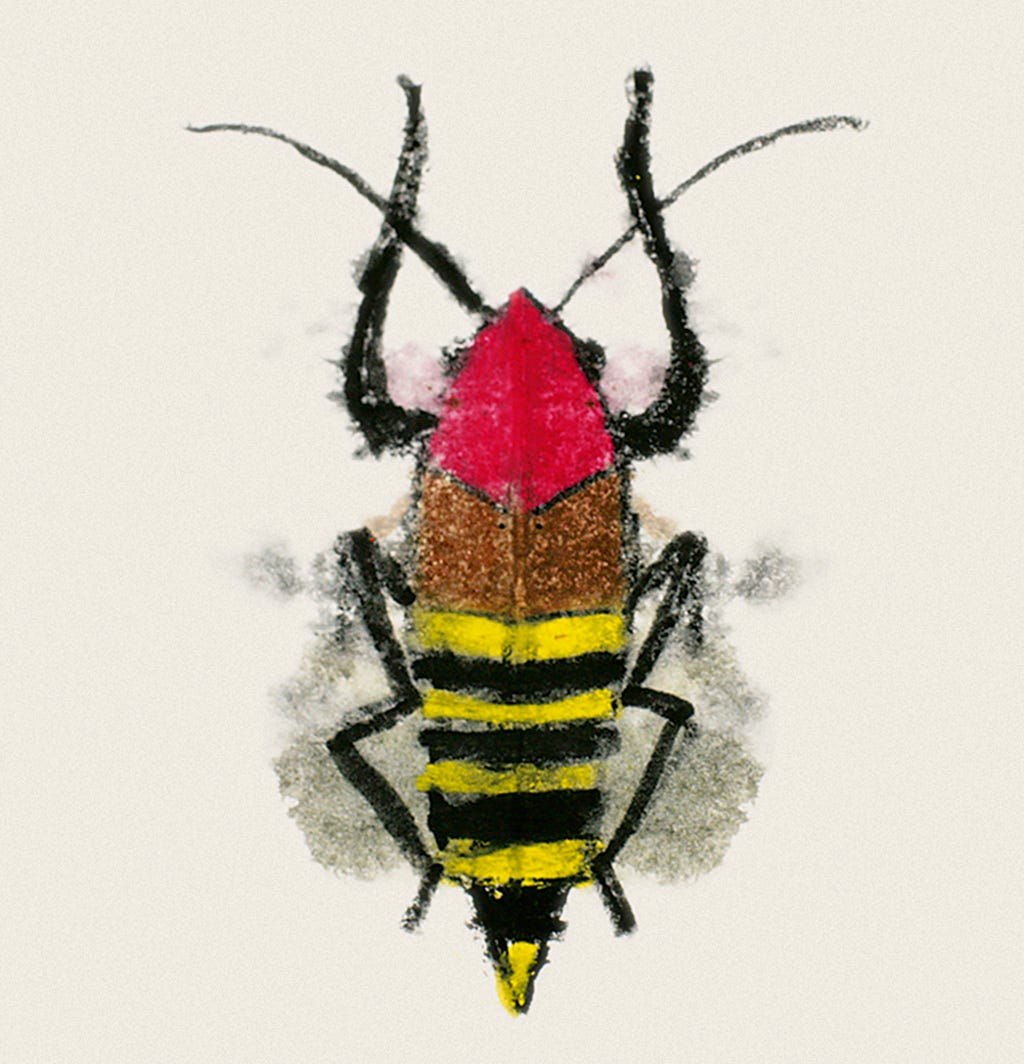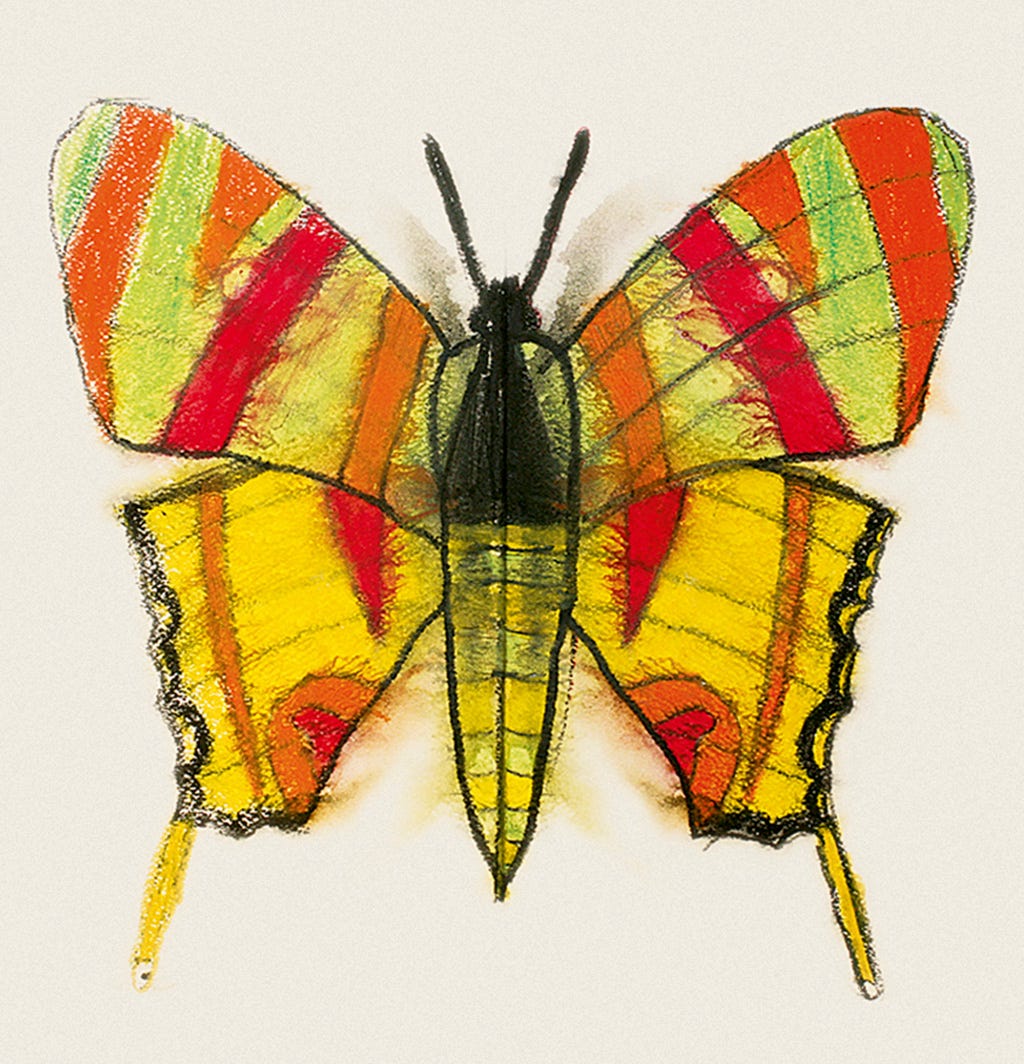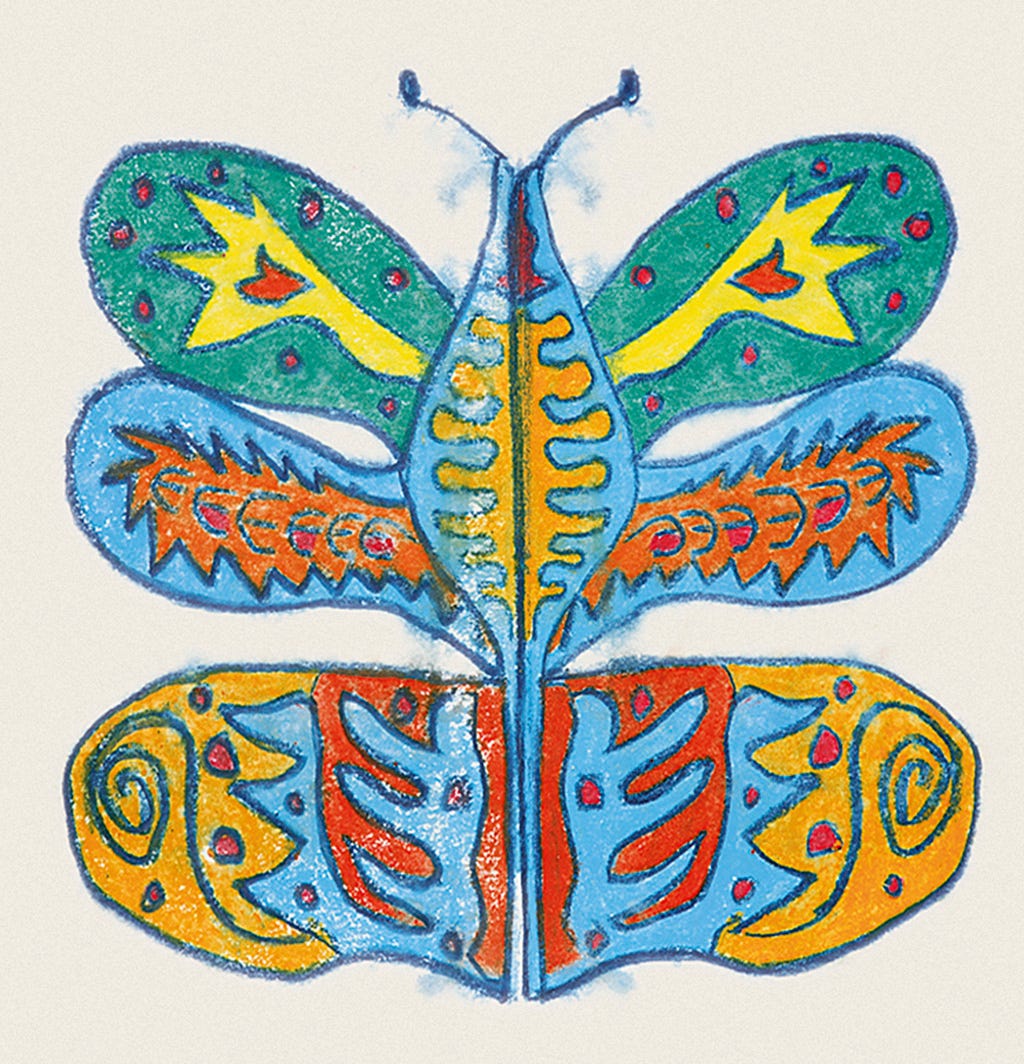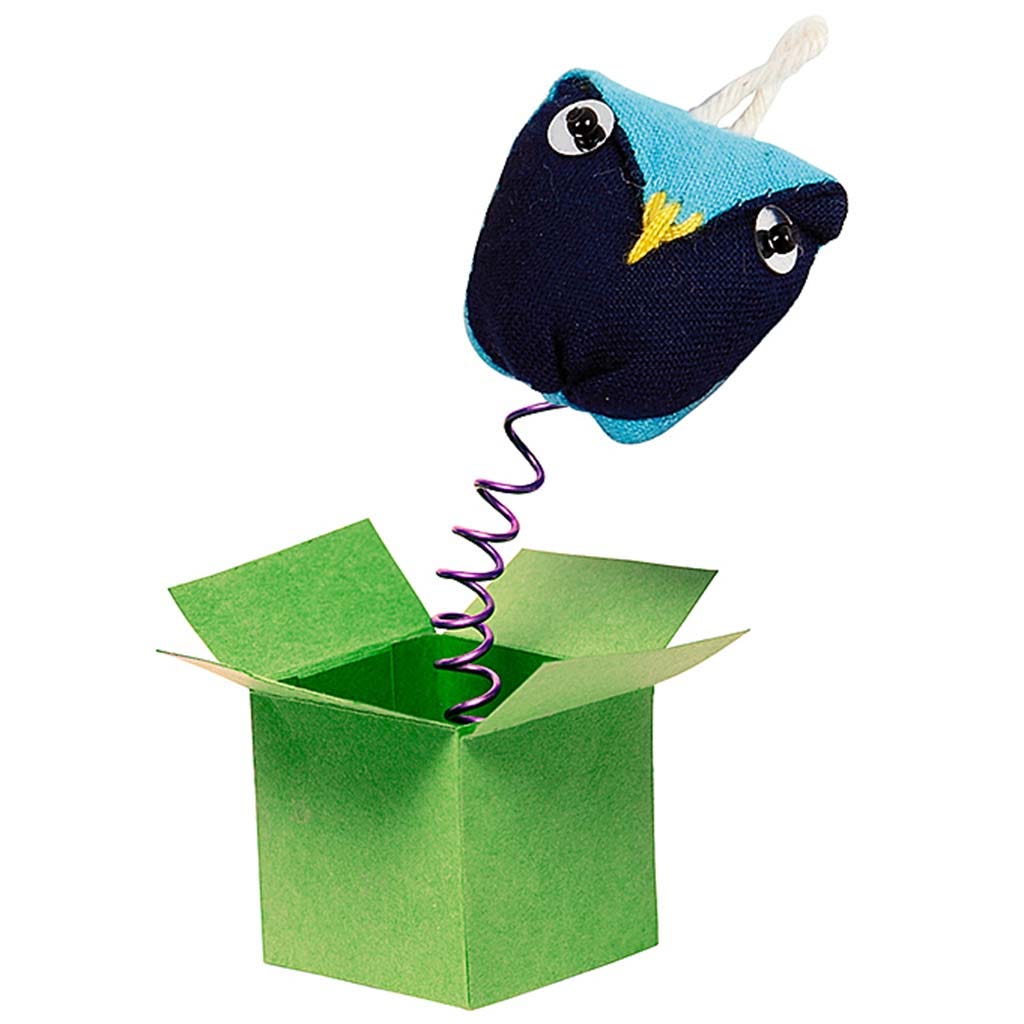 Intuition-wise
Children's intuitive intelligence is enhanced when they experiment with watercolours and printing techniques.
Copyright © 2013-present Magento, Inc. All rights reserved.