Watercolour Pictures with Aqua Paint Markers and Portraits
Watercolour Pictures with Aqua Paint Markers and Portraits
Lines and designs are drawn with drawing gum on watercolour paper. Designs drawn with Aqua Paint Markers are added and sprayed with water. The drawing gum is rubbed off. Cut-outs of printed portraits are attached.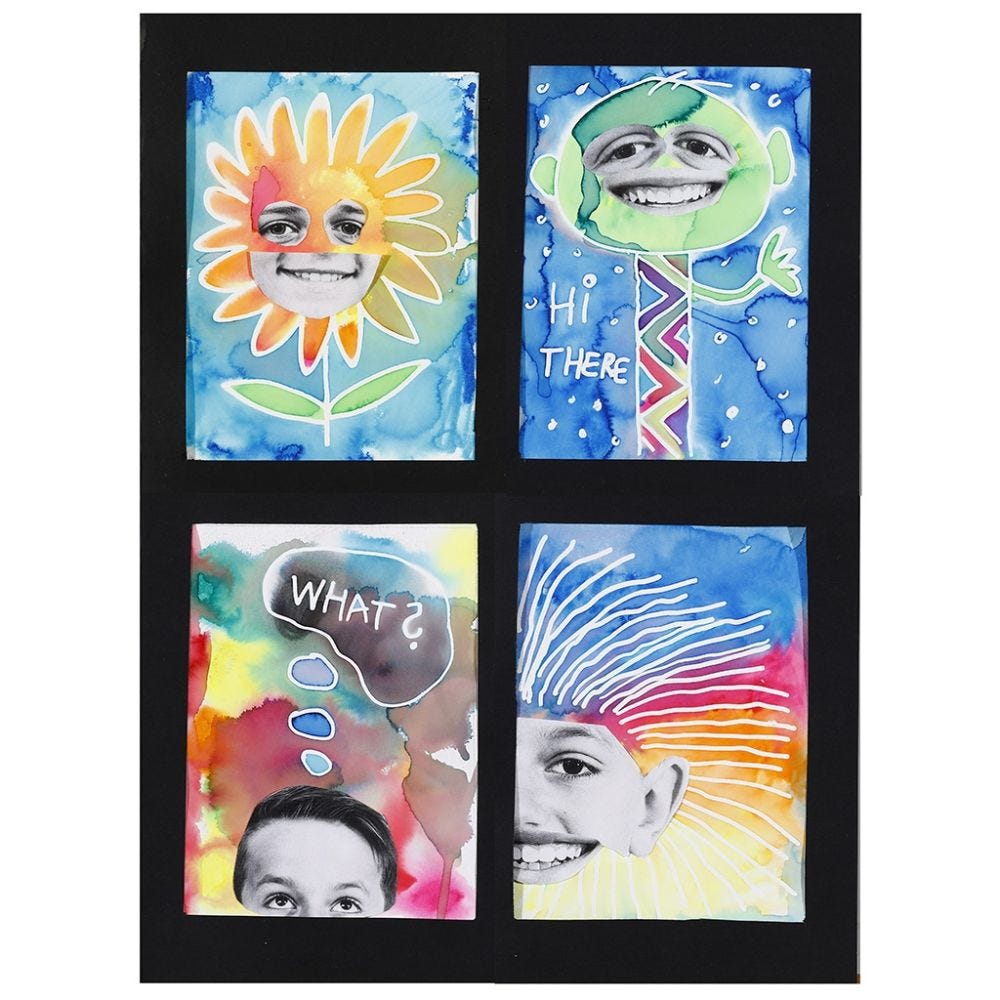 How to do it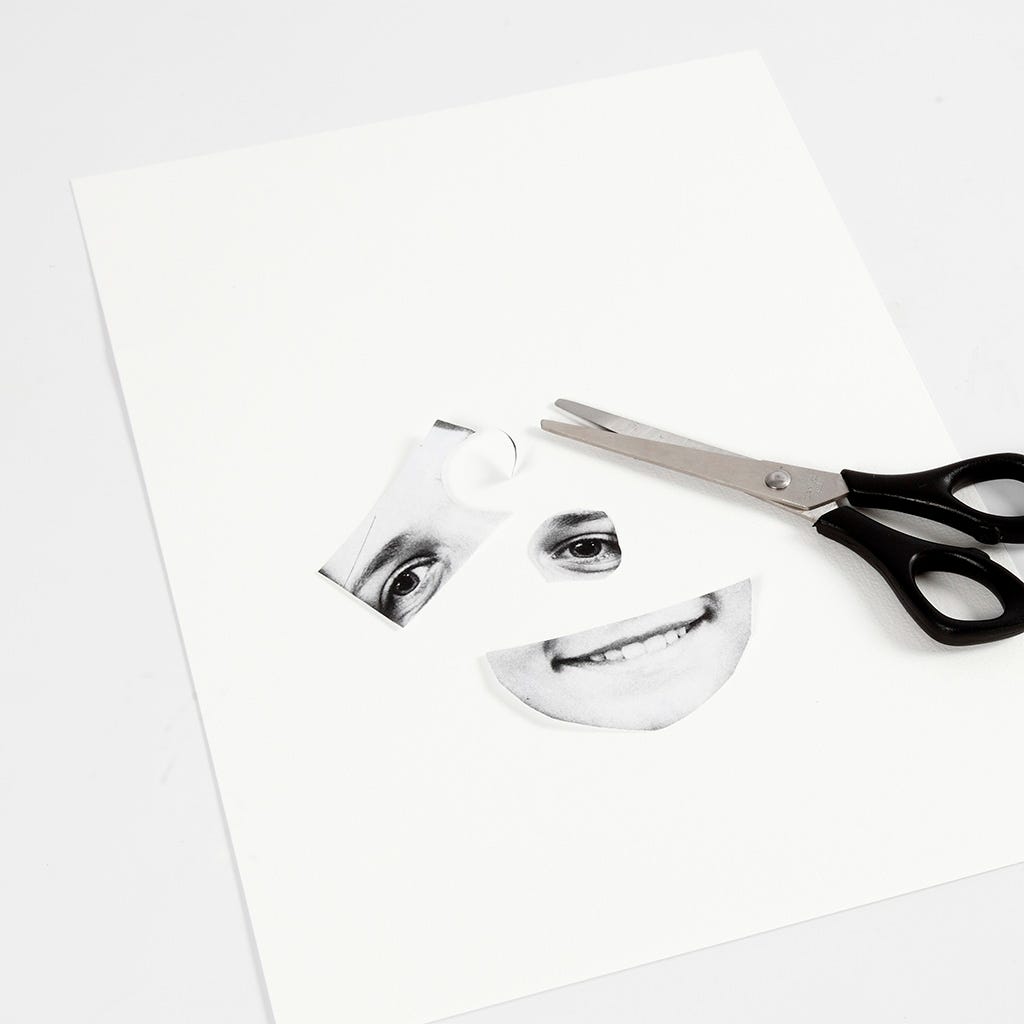 1
Copy/print photos (A4) of, for example, black and white faces and cut out – ready for use later.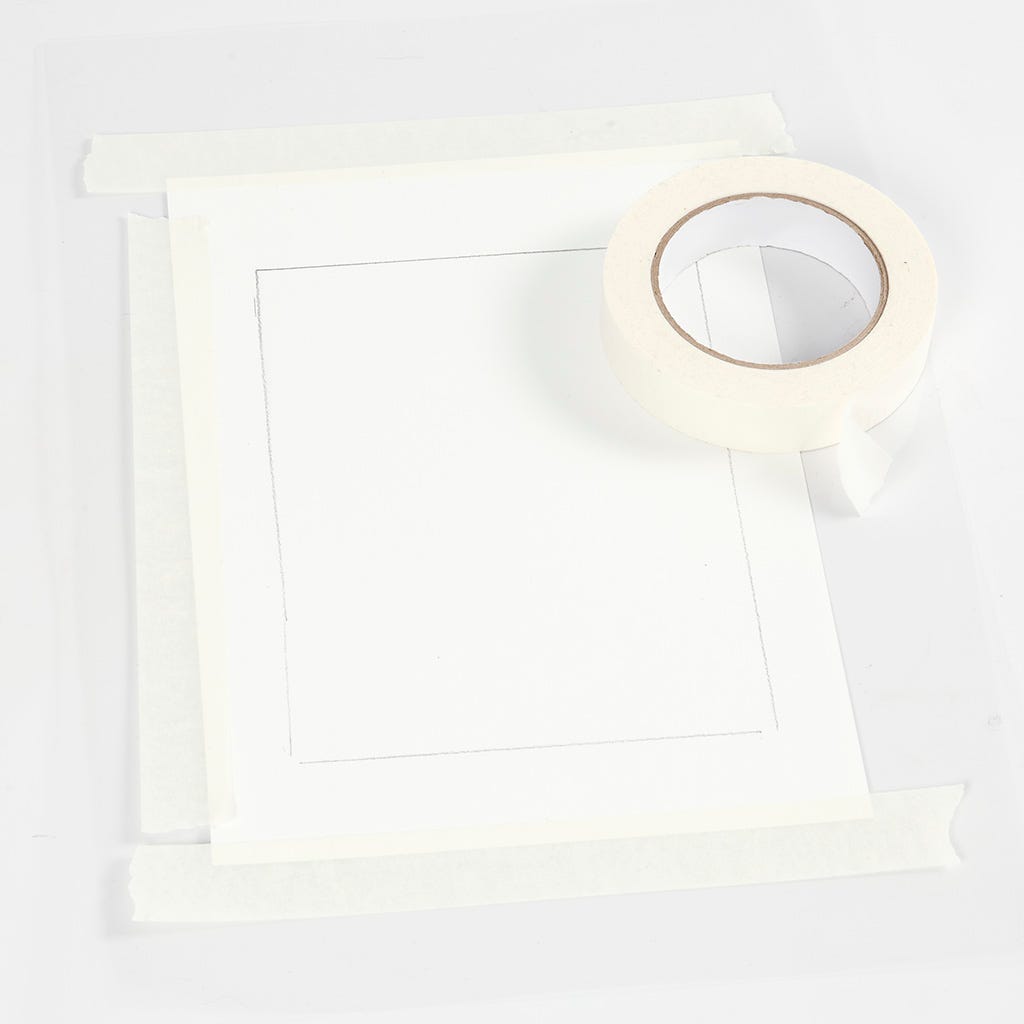 2
Draw the inside frame of the picture mount onto the watercolour paper using a pencil. Attach the paper onto an A3 plastic pocket using masking tape. This is to secure the paper so that it doesn't bend when adding water later.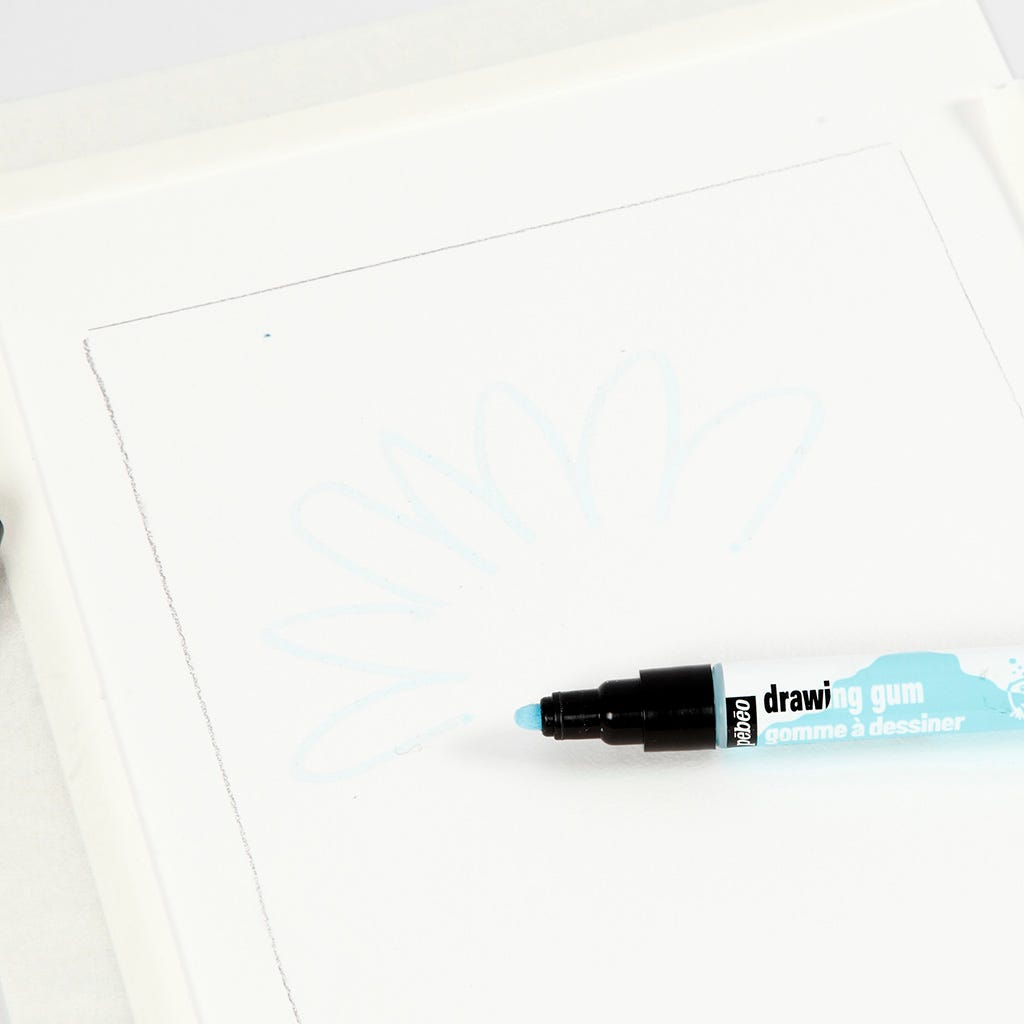 3
Draw lines and designs with drawing gum and leave to dry.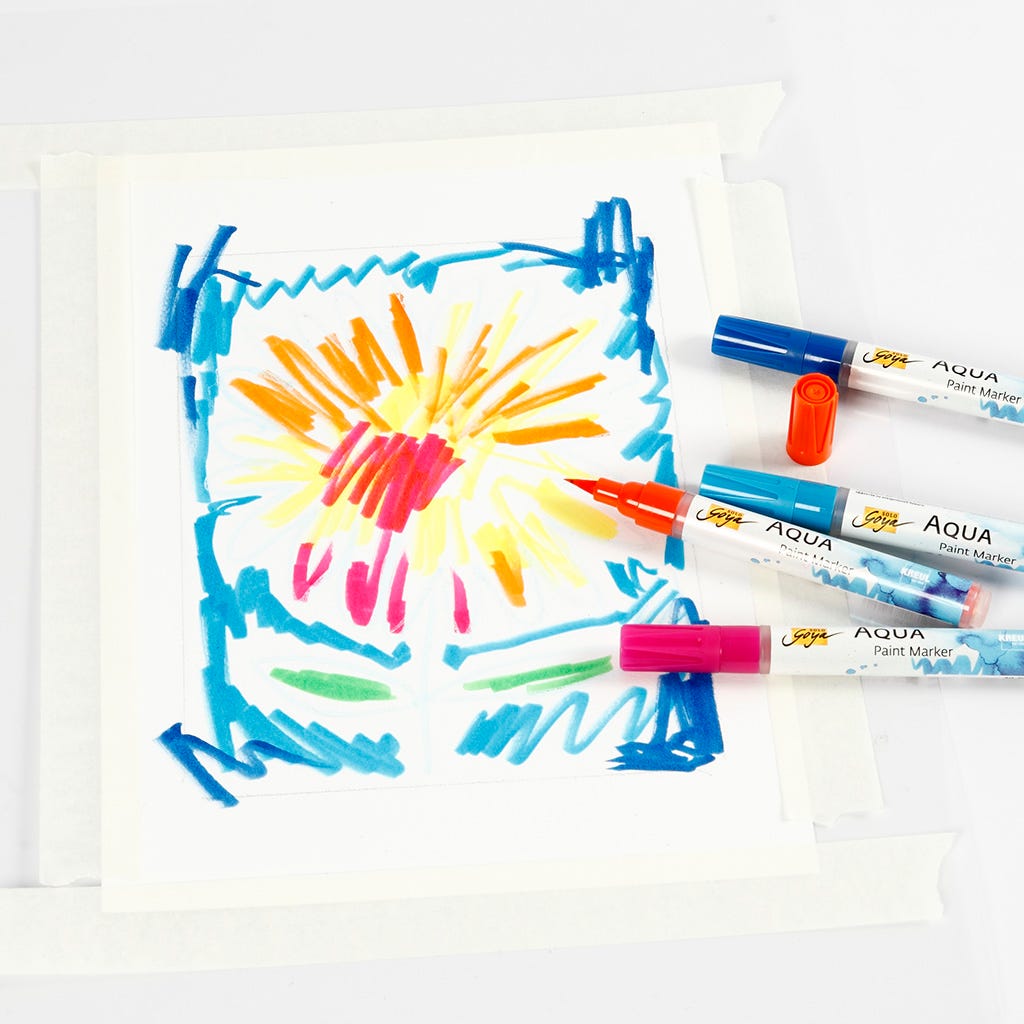 4
Draw and colour in by making rough strokes with the Aqua Paint Marker on the watercolour paper – do not fill out completely.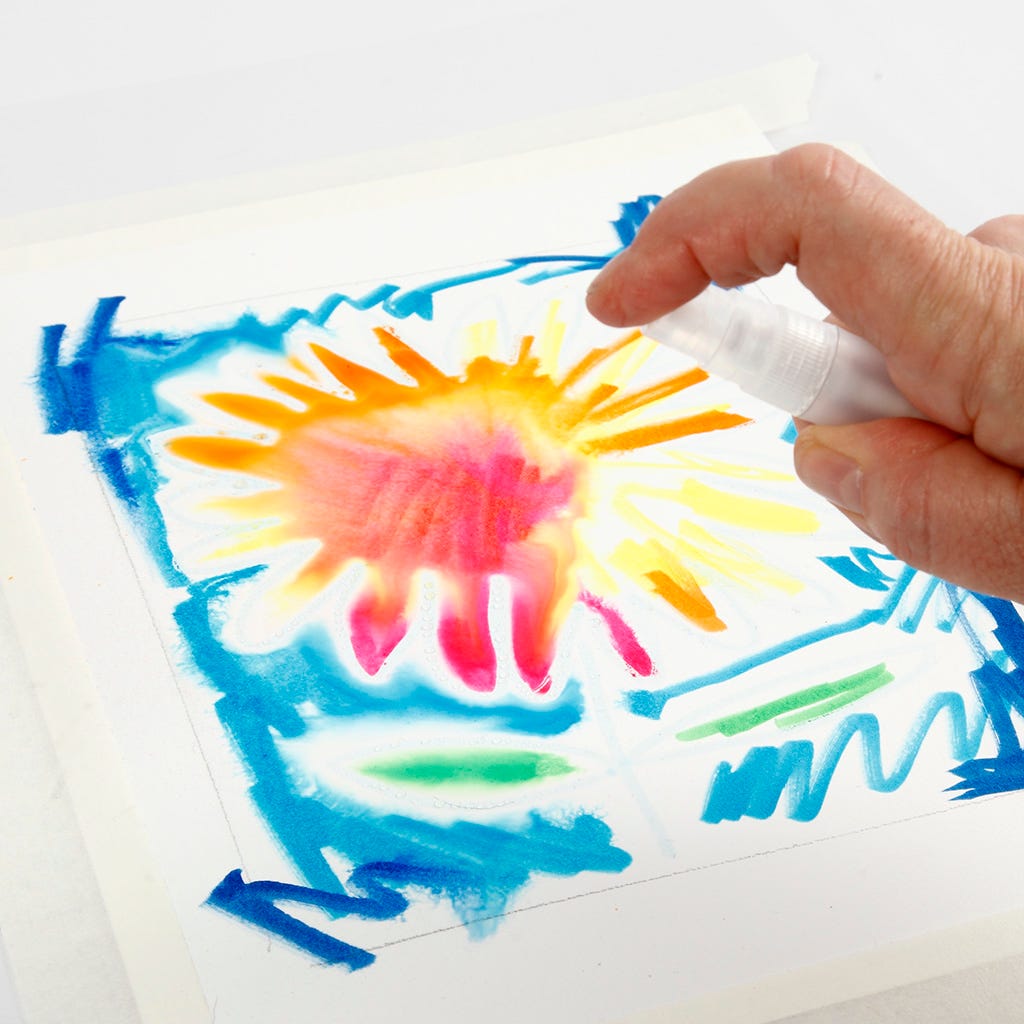 5
Spray water onto the design made with Aqua Paint Markers. The colours spread, fade and mix on the watercolour paper. You may tip the paper slightly. Leave to dry completely before the next step.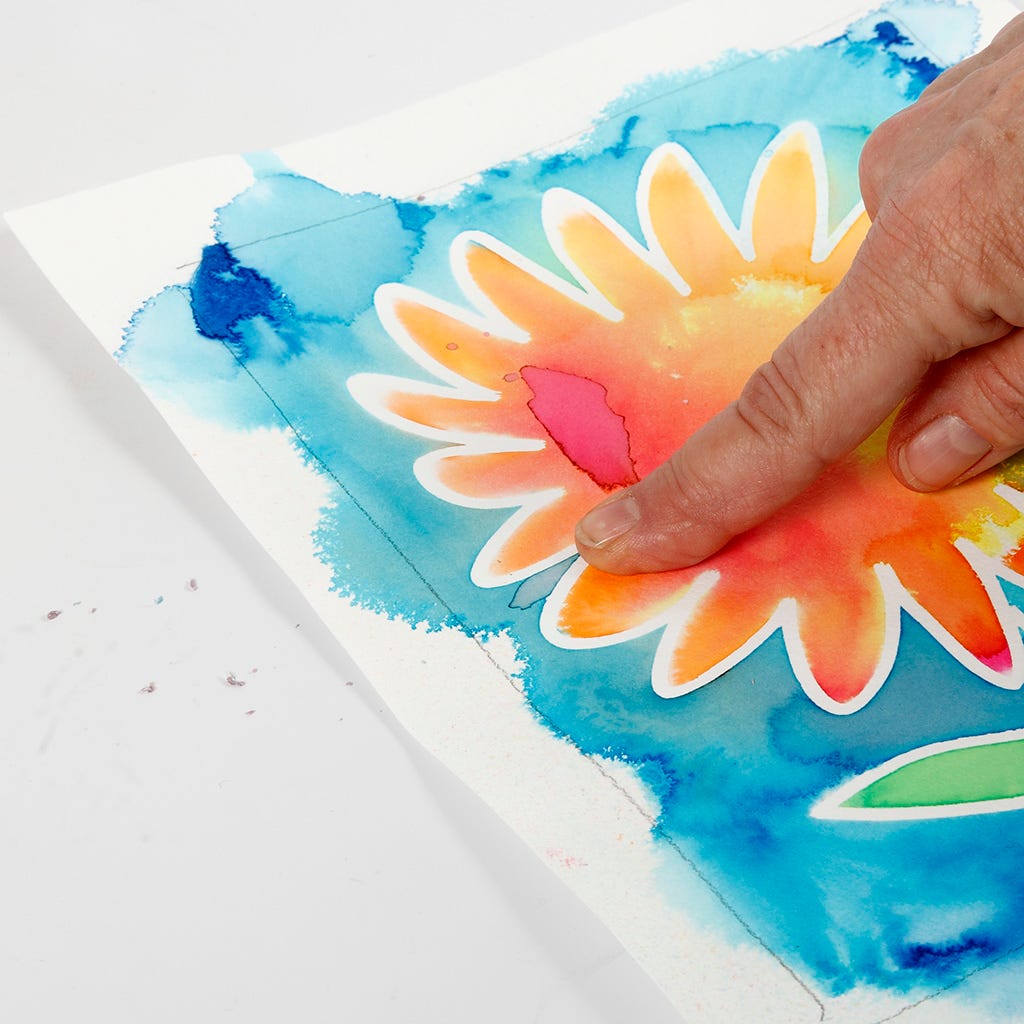 6
It's easy to remove the drawing gum (masking) by rubbing it with a finger.
7
Attach the cut-out photos using a glue stick and attach the picture to the picture mount.
Copyright © 2013-present Magento, Inc. All rights reserved.