A group of Y2 and Y4 school children have made large collages from pieces of torn paper which they have previously decorated with wax pastels and watercolours. The children have swapped the pieces of paper with each other thus using all the scraps of paper (with zero waste). The collages are then personalised with eyes, noses and beaks.
How to do it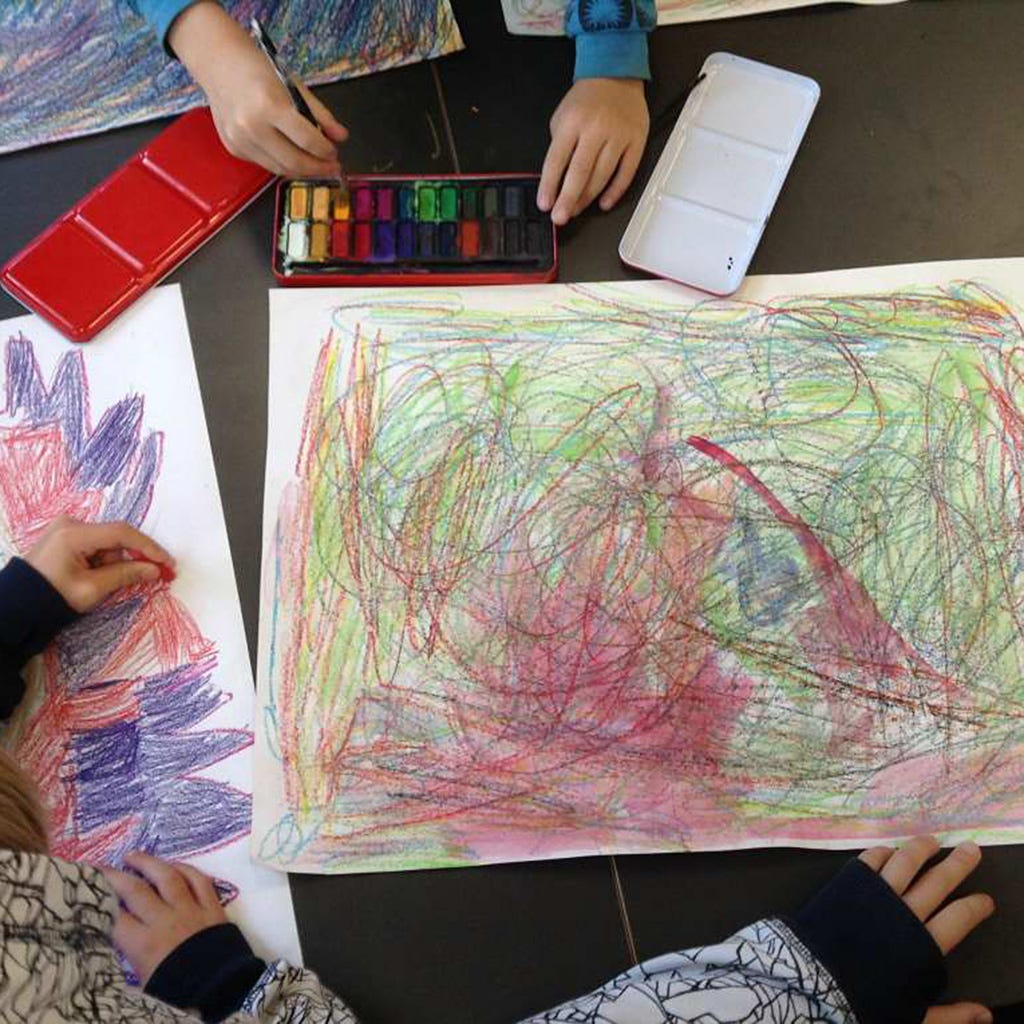 1
Decorate a large A2 paper with wax pastels and watercolours. Decorate the entire piece of paper.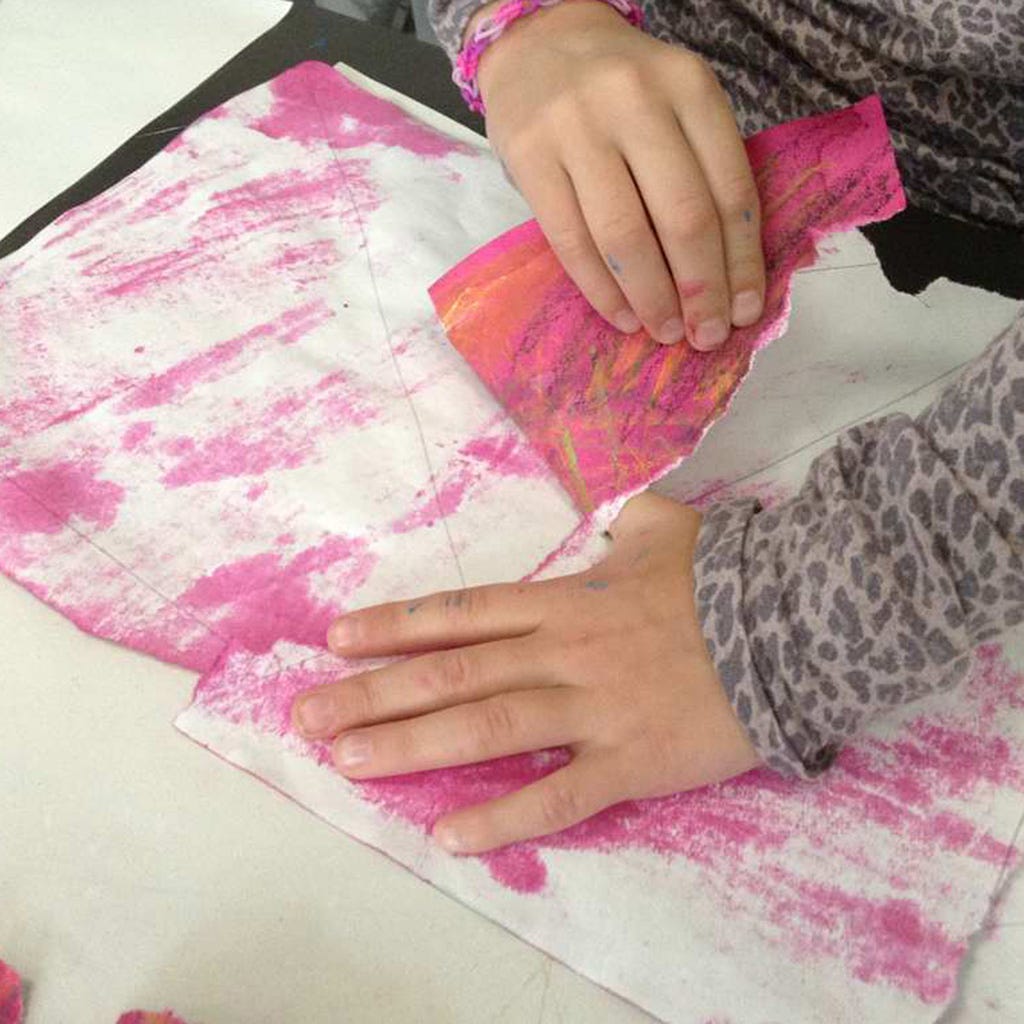 2
Tear large strips of paper. A tip: turn the paper over to give white torn edges.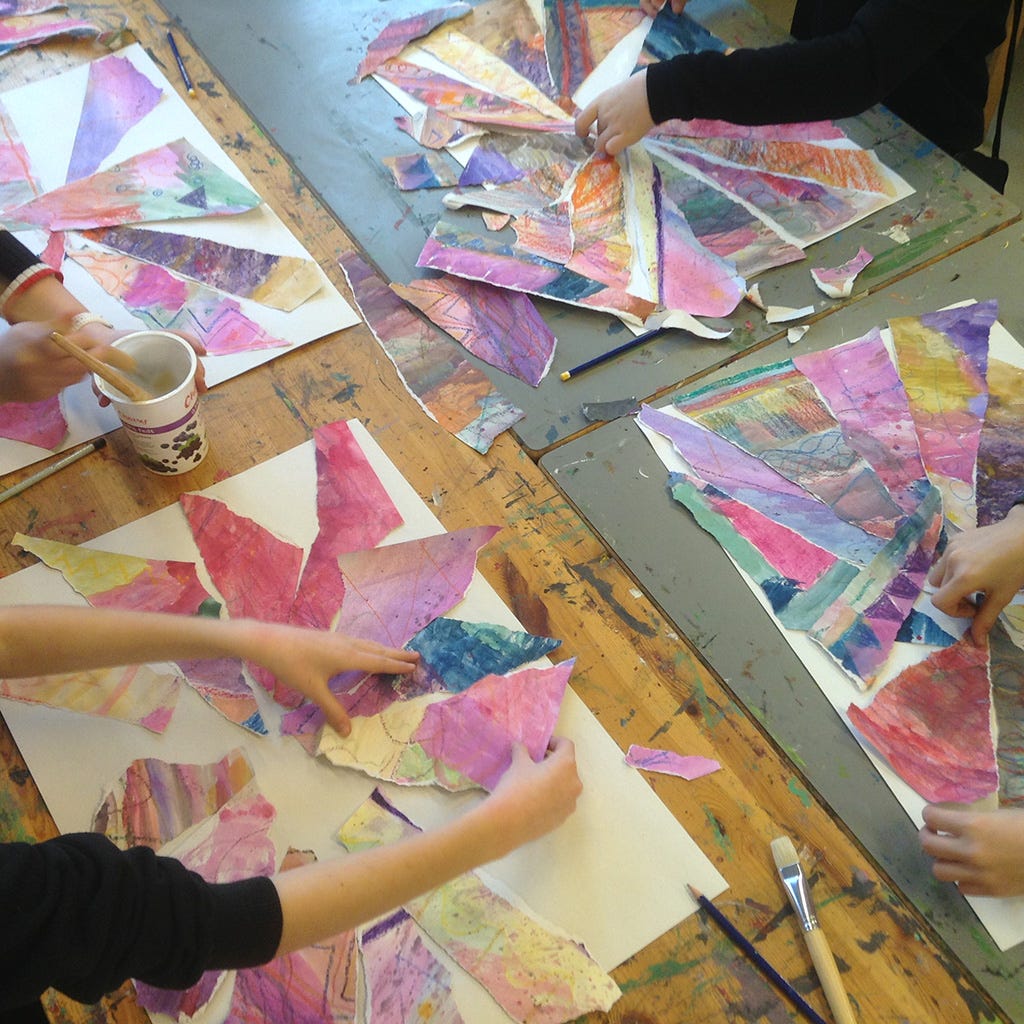 3
The children swap torn paper strips and nothing must be wasted. Glue the strips onto another A2 piece of paper and fill it in completely.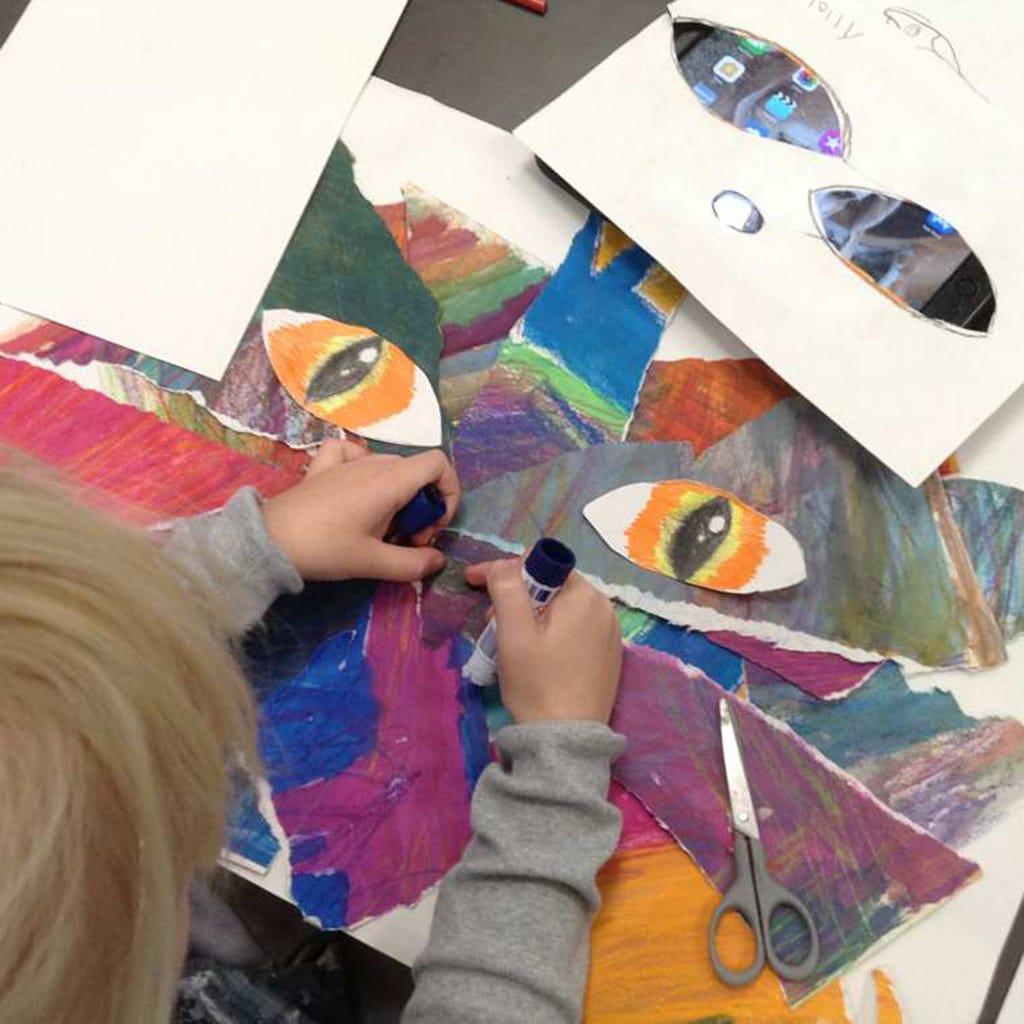 4
Cut out eyes, noses and beaks and glue onto the collage to personalise it.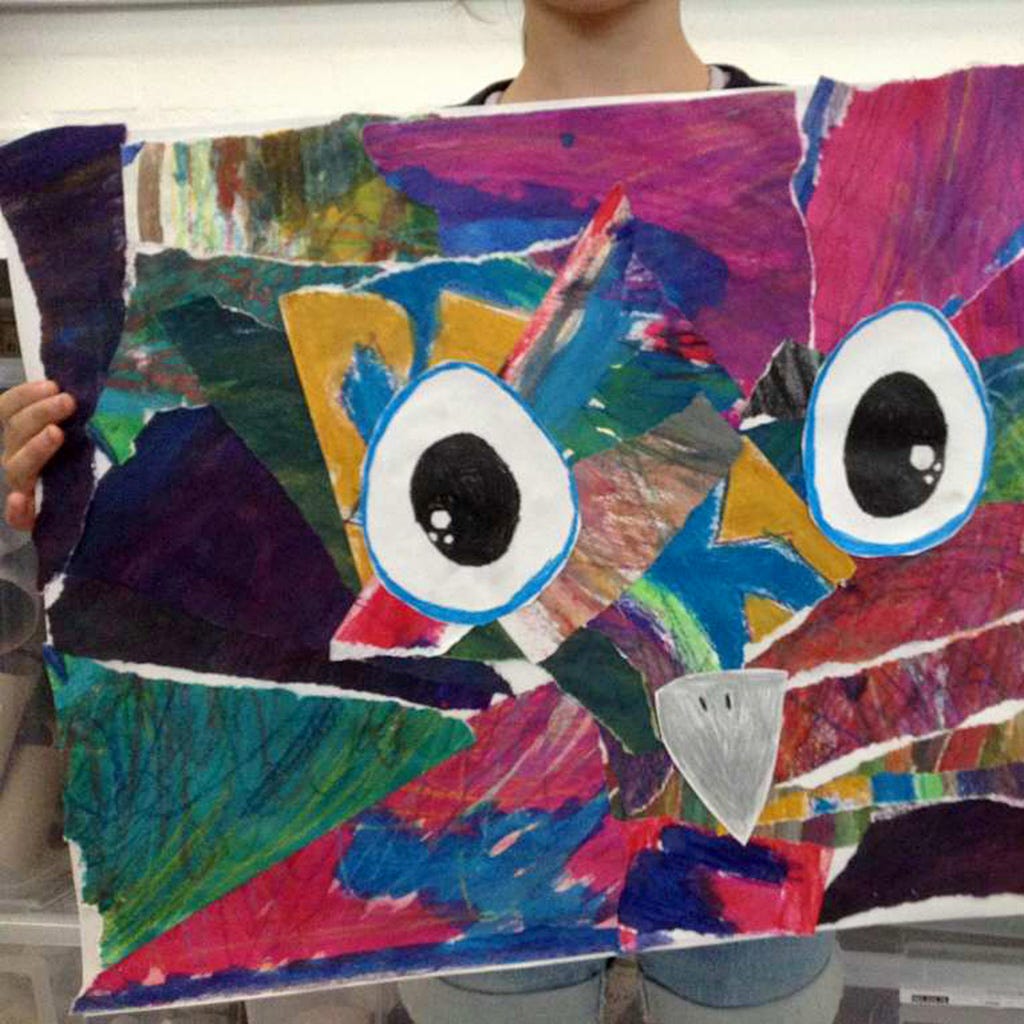 5
One of the finished collages.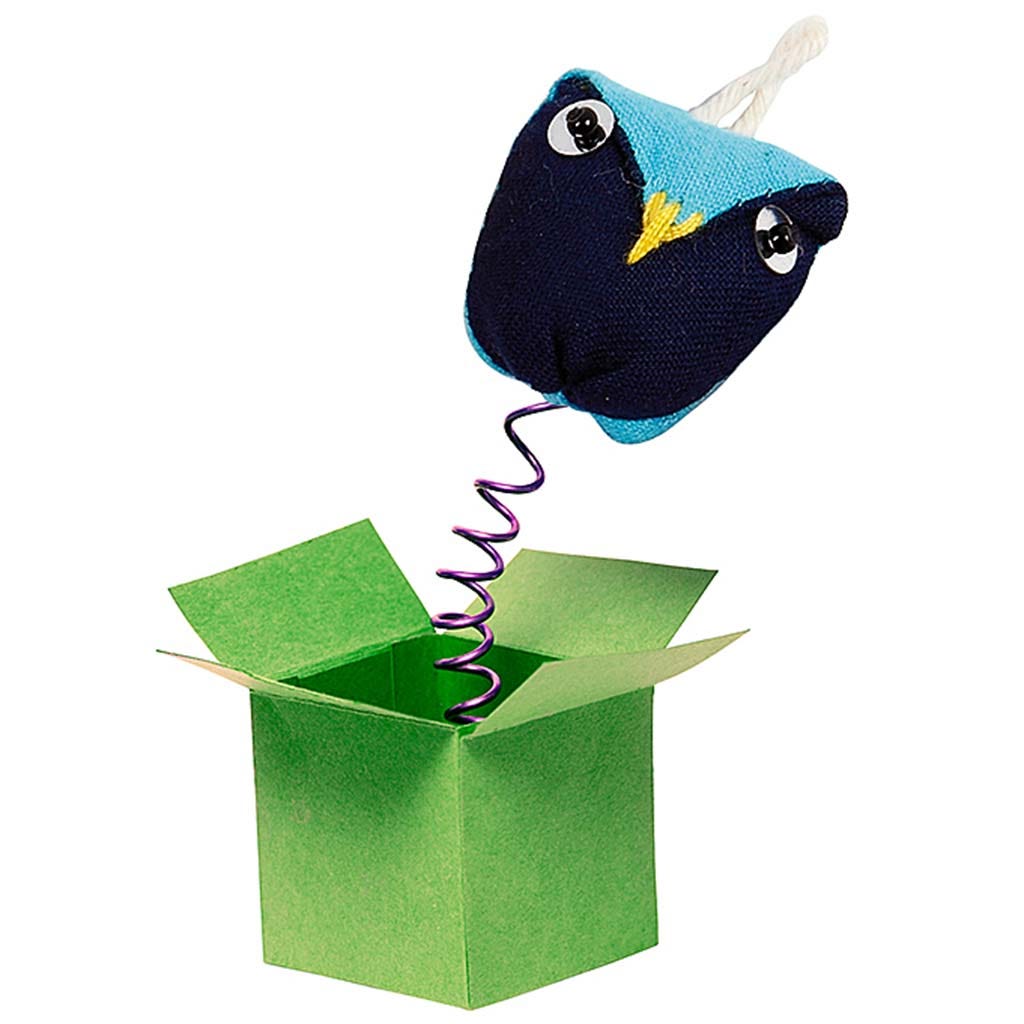 Image-wise
Spatial intelligence. Enhanced by activities in which children must use their abilities to perceive, recognise and express themselves within the spatial, real world.